Before attempting to modernize your old home, you need to assess the risks involved in your desired upgrades. Renovation-related hazards can be reduced with the correct information, equipment, and procedures. Keep an eye out for these dangers as you work on your home renovation projects and repairs.
1. Power tools and other portable equipment.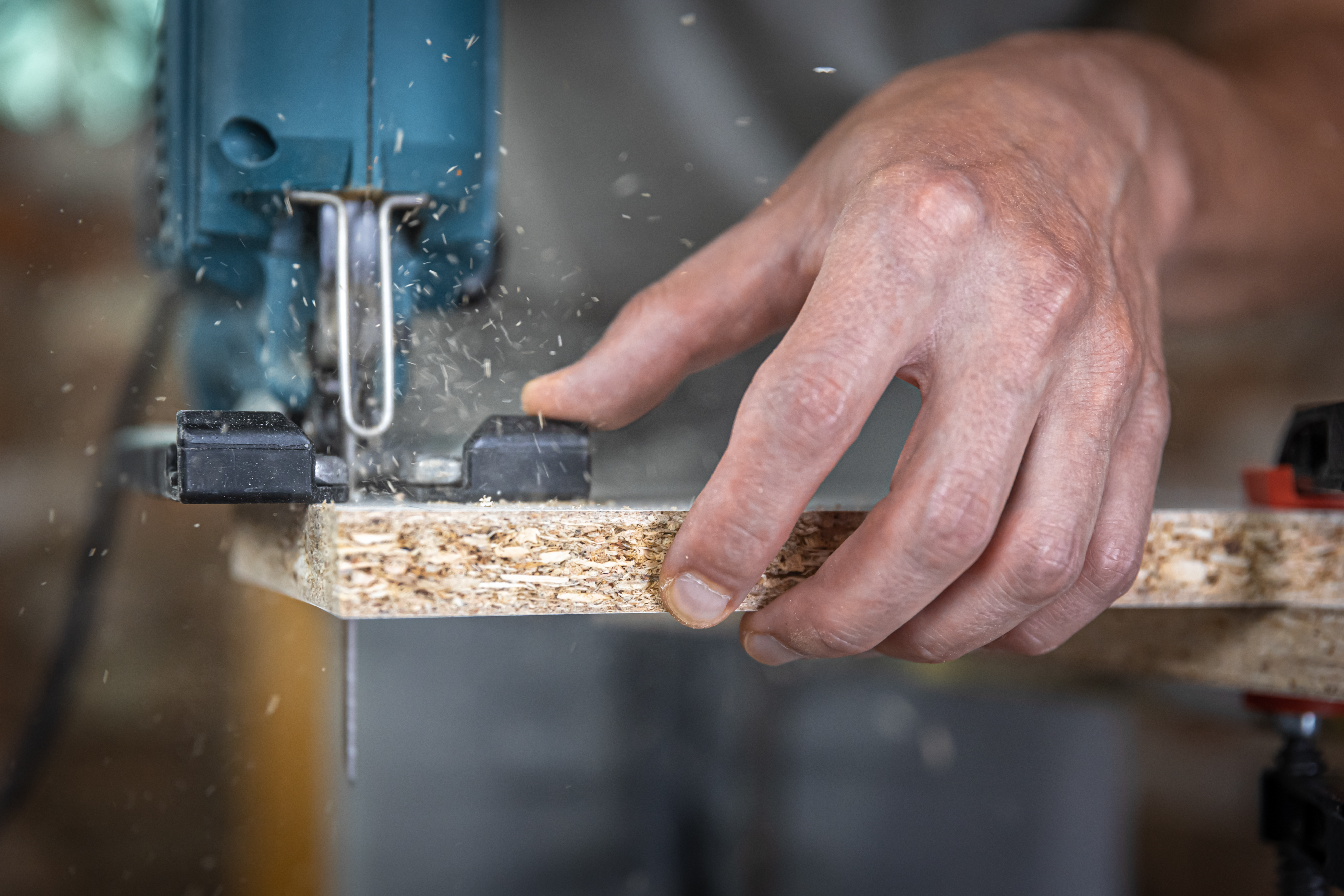 Photo courtesy: Pexels
We became more creative through various DIYs in our homes over the last year as a result of the COVID-19 restrictions. Many of us use power tools to make work easier from flower stands to tables to bedroom renovations, but they can be dangerous if not used properly. Most nail guns, for example, have an automatic firing mechanism that activates when they come into contact with surfaces or objects, which can result in serious injuries or even death.
2. Risk of falls, slips, and trips.
Working in our own homes can be cramped, and the area where we can move freely may be limited. Materials used while working can be misplaced, causing obstacles, and tools and cords lying around can cause trips and slips. We also frequently work on our own to repair minor house problems such as roof leaks. Working in high places restricts our accessibility and mobility and, when combined with human error, can result in fatal injuries due to falls from high places.
3. Handling electricity.
Replacing old wiring and switches and repairing electrical outlets may appear simple, but it should only be performed by qualified electricians. This is due to the numerous dangers associated with electrical contact, and even professionals are concerned about the possibility of injuries such as electrical shock, burns, fire, or even death.
4. Paint fumes.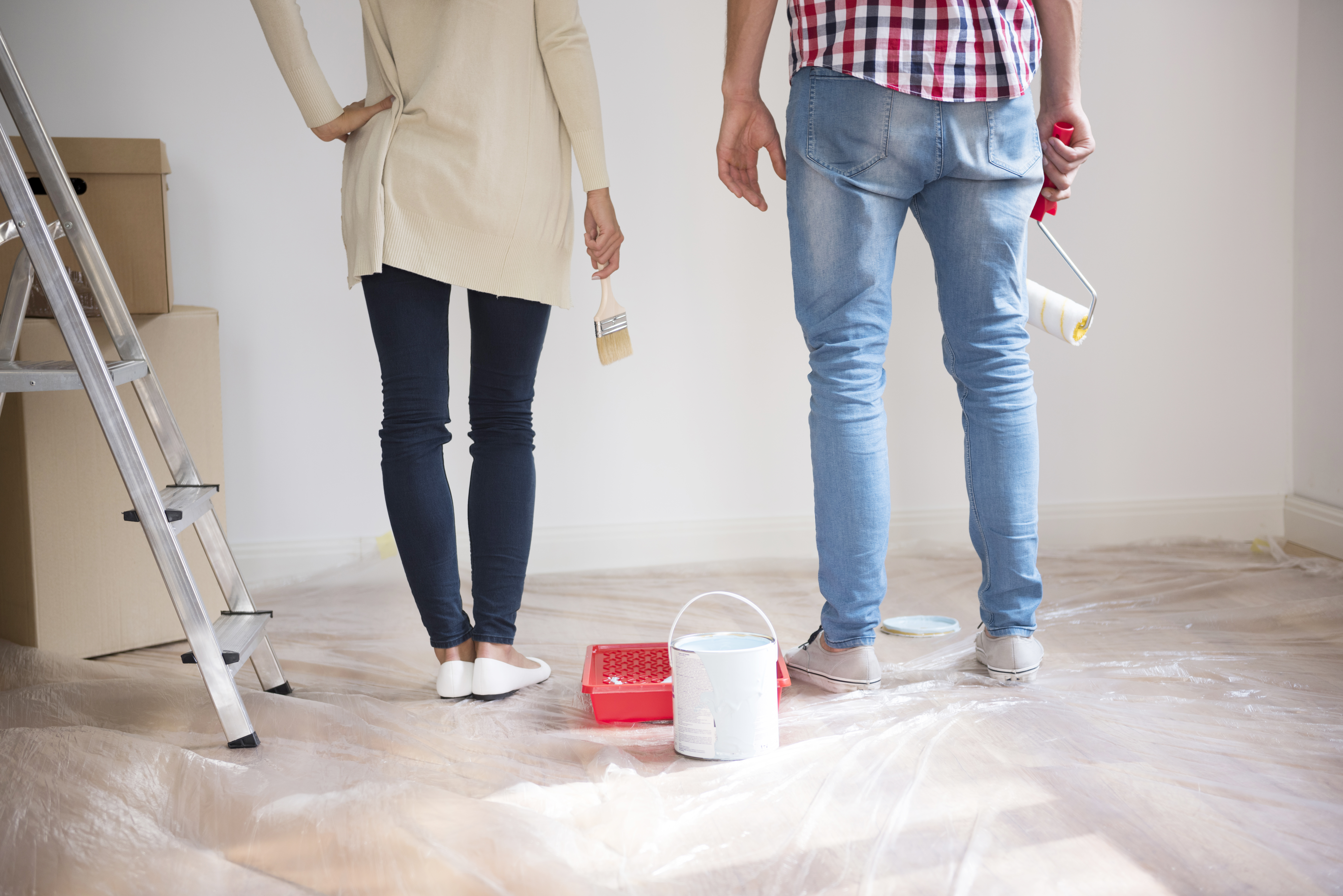 Most of us enjoy changing the color of our homes to change not only the mood but also the overall appearance, but an interior painting project comes with its own set of health risks. Most paints contain toluene, formaldehyde, and acetone, which can cause eye and nose irritation, headaches, and dizziness, leading to falls and injuries, as well as damage to the liver, kidneys, and neurological system. This is why, after painting a room, it is critical to ventilate it for at least 72 hours or to wait a few days to ensure that the paint is no longer emitting fumes before using the space and putting furniture in place.
5. Working with hazardous materials.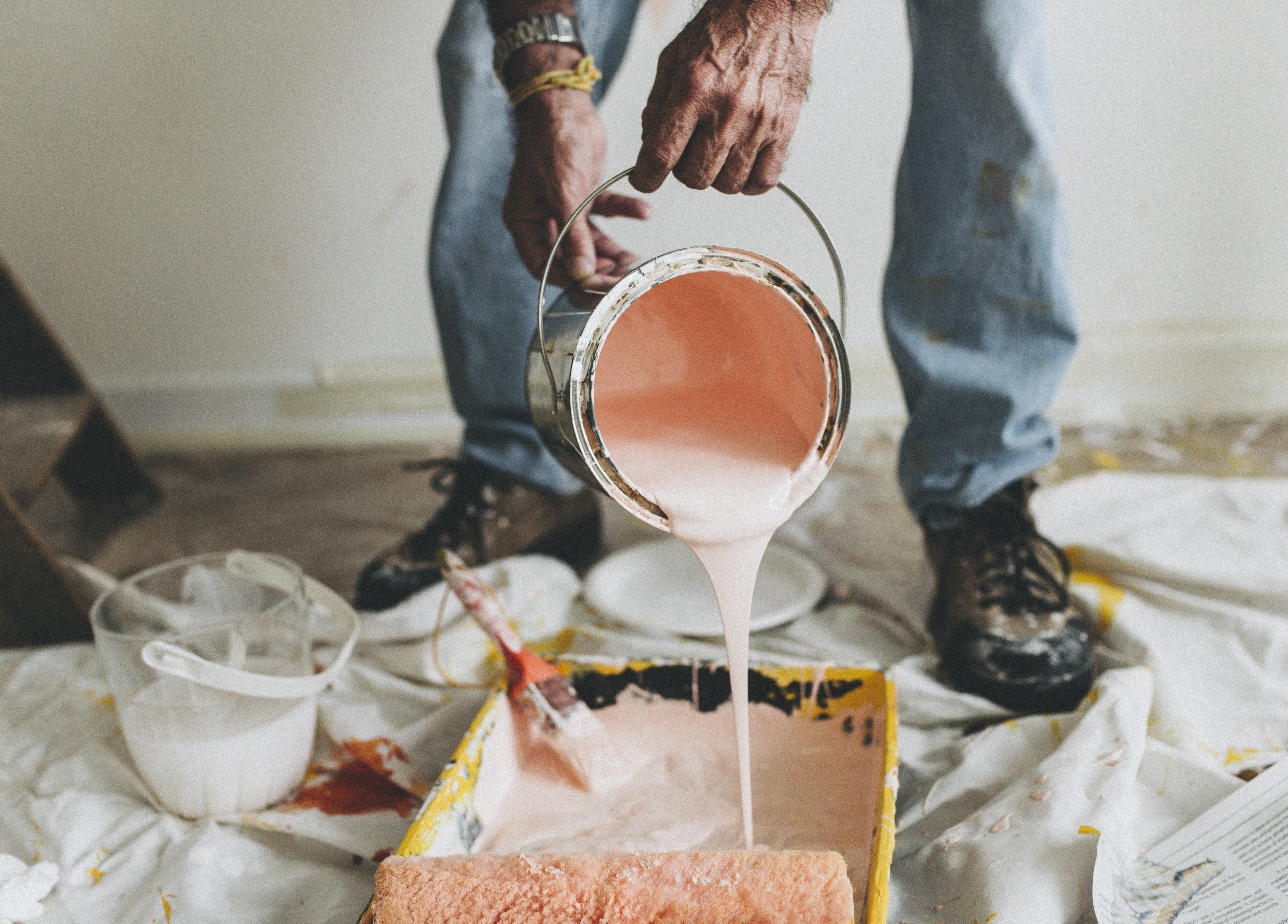 Because corrosive materials attack and chemically degrade the body, repeated handling and use of hazardous materials and toxic substances such as adhesives, paints, solvents, and other corrosive materials can result in respiratory conditions such as asthma, silicosis, COPD, and asbestosis, while direct exposure to corrosive materials can result in blindness and mouth problems as well as lung injury, burns, and other injuries.
6. Improper manual handling.
Lifting, tugging, pushing, hauling, and lowering construction materials and equipment are examples of manual handling operations. Arm, leg, back, and joint injuries, as well as musculoskeletal disorders (MDS), can be caused by strenuous physical labor, uncomfortable postures, and repetitive movements (MDS). To avoid this, proper posture and physical constraints should be followed while analyzing the weight of the load to be carried, the distance to be covered, and the body's stability while carrying the burden.
7. Collapse of structures and falling debris.
Whether renovating a room or the entire house, there is a risk of structural collapse, particularly if the project involves demolishing parts of the structure to make way for a new one. Adding a room, changing the layout of the house by demolishing and rebuilding it, or even correcting structural flaws without consulting a certified specialist may place the structure under undue stress and cause it to collapse. Painting, tiling, and plastering can be done without the assistance of a structural engineer, but any changes to the design or construction should be avoided because they can jeopardize the stability of the house.
8. Repetitive noise.
Using power tools or simple but repetitive building motions such as hammering can result in loud and excessive noise, which can lead to long-term hearing disorders such as deafness. It can also be a source of distraction for those working in the area, leading to injuries or even death due to a lack of concentration when operating specific equipment.
9. Toxic airborne particles.
Asbestos, a group of six different types of silicate materials, is a common component in a wide range of products due to its heat and chemical resistance, fireproofing, and strength. Working with bricks, cement, wood, stones, and plaster can generate a large amount of dust particles that are almost imperceptible. Depending on the length of exposure, these small particles can cause short- or long-term damage, including asbestosis, asthma, and even cancer, when inhaled.
10. Heavy machinery.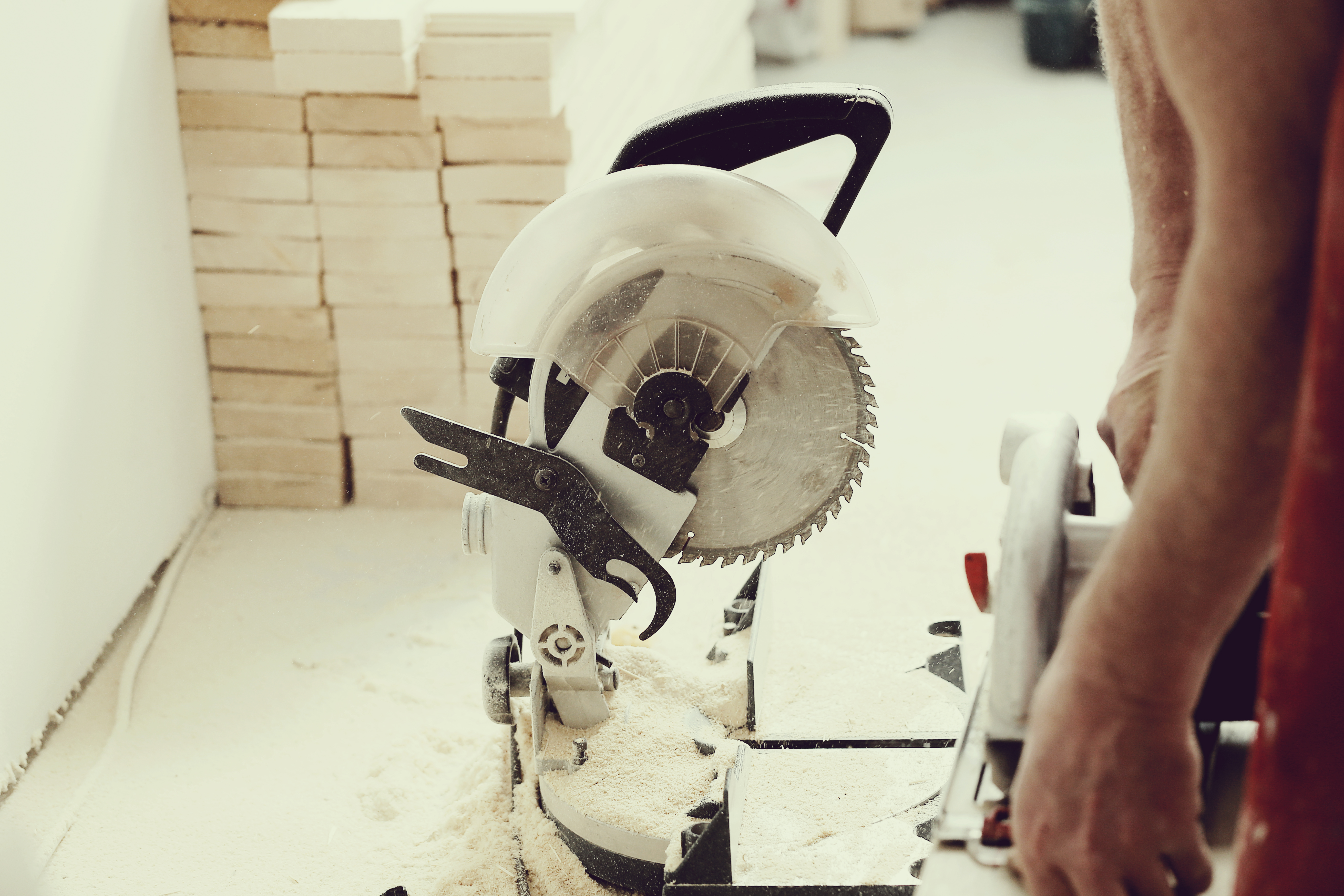 If you are renovating a large area of your home, such as building a swimming pool, earthmoving equipment such as backhoes or excavators will be required, which can pose risks such as equipment roll-over and debris falling into the equipment, causing it to malfunction. Heavy machinery should only be operated by professionals or those who have received training in this area. To reduce risks, avoid getting too close to moving machinery, stay aware of your surroundings, and wear personal protective equipment such as high-visibility jackets.
Have you taken notes of these?
All photos are from Freepik
RELATED ARTICLES:
CITATIONS:
Clark, S. (2008, May). Residential Construction Presents Many Hazards. LHSFNA. Retrieved October 1, 2021, from https://www.lhsfna.org/index.cfm/lifelines/may-2008/residential-construction-presents-many-hazards/. 

Construction safety risks and prevention. OSHWiki. (n.d.). Retrieved October 1, 2021, from https://oshwiki.eu/wiki/Construction_safety_risks_and_prevention#Risks_related_to_electricity. 

Collier, E. (2020, June 19). Ten Common Construction Site Hazards . The Hub | High Speed Training. Retrieved October 1, 2021, from https://www.highspeedtraining.co.uk/hub/common-construction-hazards/.

Major Hazards on Construction Sites. Health and Safety International. (2020, January 30). Retrieved October 1, 2021, from https://www.hsimagazine.com/article/major-hazards-on-construction-sites/.  

Poslusny, C. (2019, June 29). Are Paint Fumes Bad to Inhale in Your Home? Molekule Blog. Retrieved October 1, 2021, from https://molekule.science/are-paint-fumes-bad-to-inhale-in-your-home/. 

Corrosive Materials – Hazards. Canadian Centre for Occupational Health and Safety. (n.d.). Retrieved October 1, 2021, from https://www.ccohs.ca/oshanswers/chemicals/corrosive/corrosiv.html. 

Health and Safety Executive. (n.d.). Risk at Work – Manual handling. Manual Handling: Health and Safety. Retrieved October 1, 2021, from https://www.hse.gov.uk/toolbox/manual.htm. 

Patel, R. (2018, January 22). Building Collapse during Repairing or Restoration/Renovation. GharPedia. Retrieved October 1, 2021, from https://gharpedia.com/blog/building-collapse-repairing-restoration-renovation/.