A crowded and cluttered bedroom doesn't translate to a good night's sleep. Just like any other part of the house, a small bedroom is truly a headache to organize. 
Limited space makes it difficult to increase storage, stay tidy, and organize a small bedroom. With that, you need to be extra creative with your organization techniques just like your house interior design.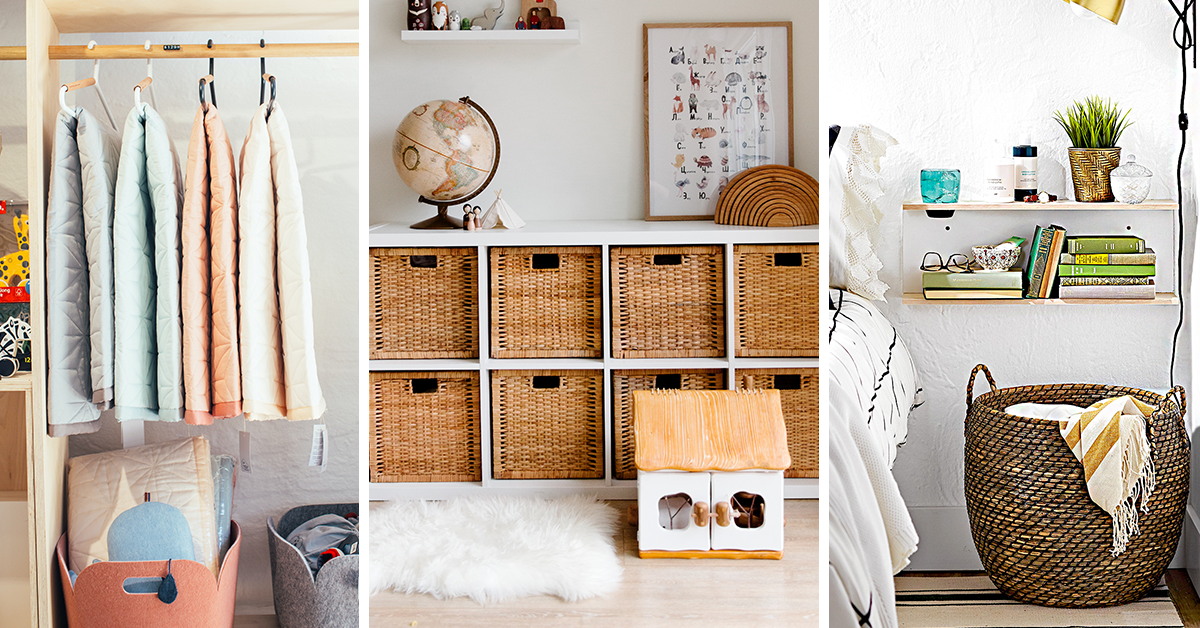 Let's get started!
Transform your small bedroom with these ten (10) organization hacks that will make your life easier, and not messier!
1. Declutter!
Remove furniture or objects that are not really necessary. For a small bedroom, take a minimalist approach and stick with the essentials. To give you the idea, all you need in your bedroom is, of course, your bed, bedside table and not a bench at the foot of your bed, and space to store your clothes. You can even opt for multipurpose furniture to save space but maximizes the storage capacity or function.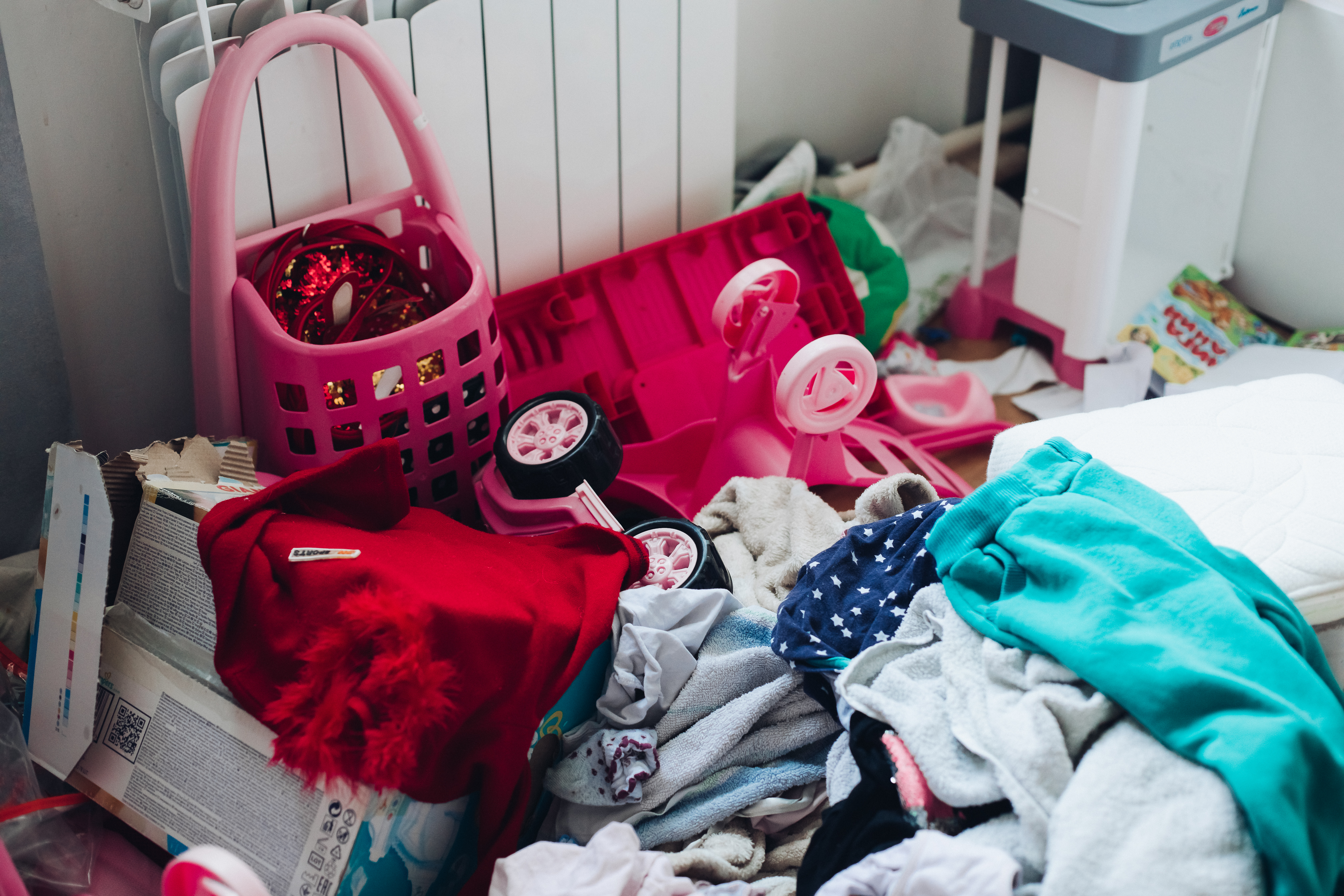 2. Maximize space under your bed.
Do you have a bed that has at least some open space underneath it? Maximize the large space it takes up in your room by having under-bed drawers. You can also consider using wide, flat plastic bins or boxes with lids to keep everything sorted.
What are the things that would be best kept for storage underneath your bed? These could be your off-season clothes, luggage, gift wraps, your shoes, or other stuff that you don't use on a daily basis.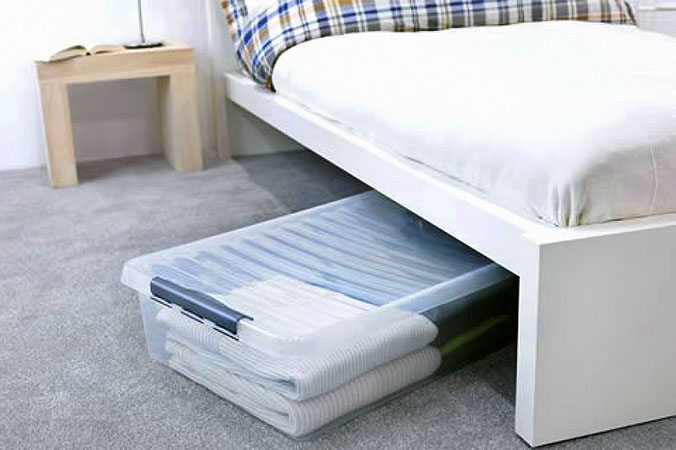 3. Turn your wall shelving unit into a wardrobe.
Having a small bedroom means having a small wardrobe, as well. And this makes it more cramped. Feel free to use your wall shelving as the wardrobe. You can hang all your shirts, dresses, and pants without taking a lot of your floor space.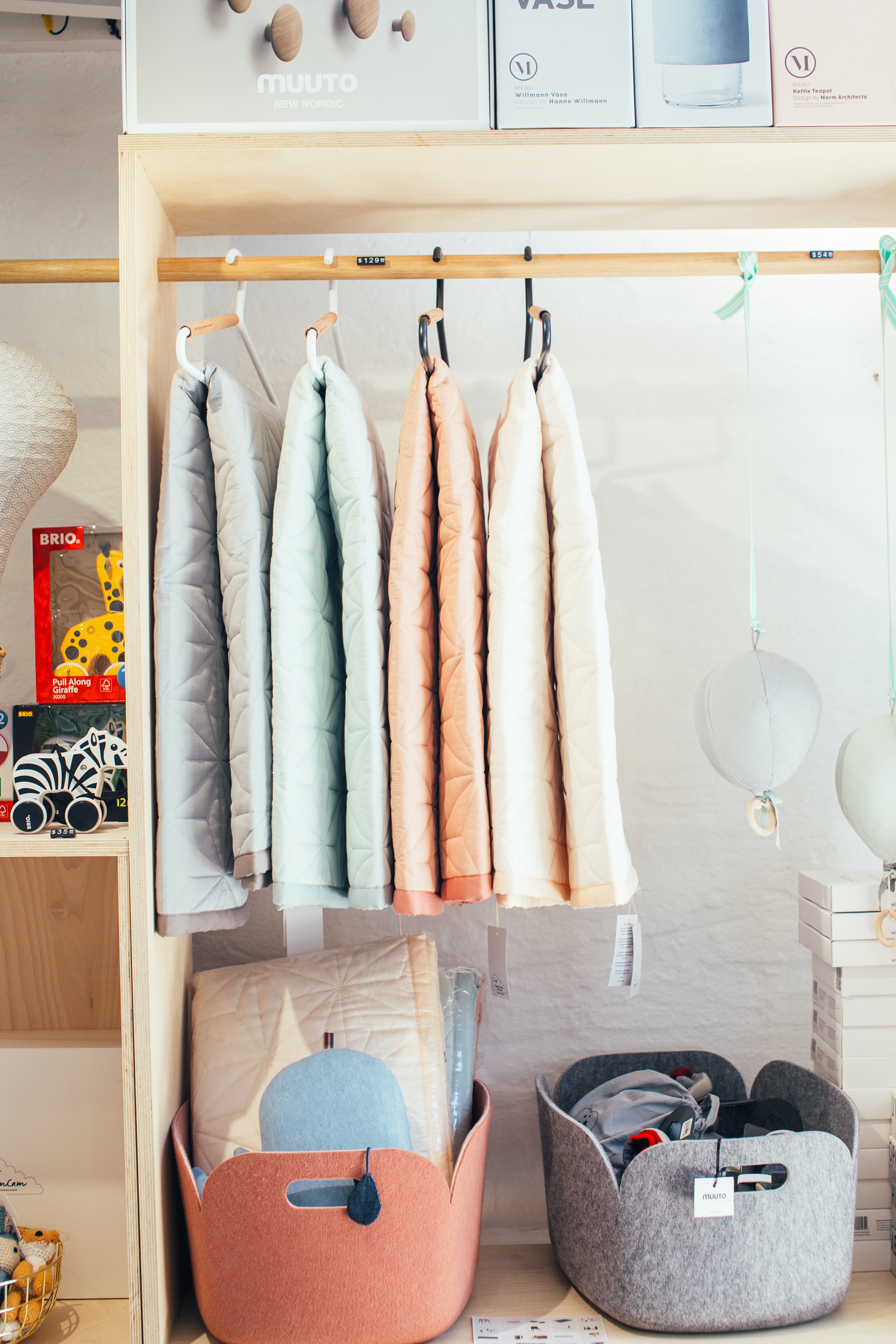 4. Baskets with labels for organizing wardrobe.
Aside from hanging your shirts, you can also keep them organized by neatly folding them and keeping them in baskets. Underwear, socks, belts, and other accessories are also perfect candidates for basket storage. You can also add labels to your baskets to easily distinguish your essentials.
5. Wall hooks are your best friends!
This is probably one of my favorite organizational must-haves, hooks! Do not forget that we can easily organize almost everything with wall hooks. Add them to your walls for your bags, instruments, belts, hats, or anything that can be misplaced.
It's indeed a great way to get things organized. Bonus is there are tons of wall hooks that come in different shapes, sizes, and designs!
6. Use a pegboard for your accessories.
To those who got lots of accessories, this one's for you. It's not just a great design piece, it also serves as an organizational function. Organize your accessories by using your vertical wall space. Cute idea, isn't it?
7. Storage boxes on shelves.
More storage boxes! Design your shelves and throw in some rattan storage boxes to level it up and at the same time add more vertical space. These works best also for your supplies, other accessories, and even clothing.

8. Use a door utility rack.
Don't forget the space behind your door! Get the most out of your space by hanging a utility rack behind your door, or your cabinet's door. You can also add hang a mirror in there, or additional hooks for additional storage.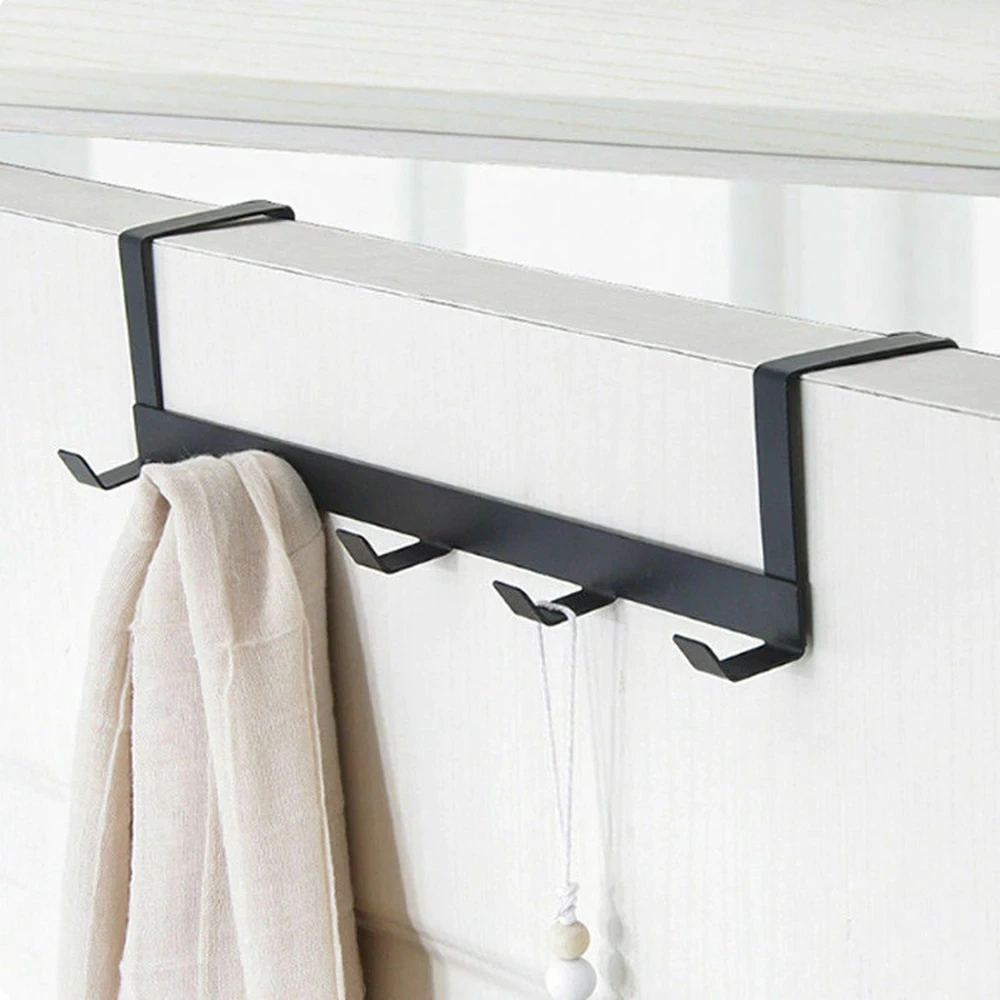 9. Wicker basket hampers.
Most of us neglect using wicker baskets in our bedroom, but these are great hacks not just for storage but also as decorative accents. Instead of leaving extra pillows or blankets or any clutter on a spare chair or above your drawers or bed, roll them up and place it in a wicker basket. It helps you keep things tidy while adding character to your small bedroom.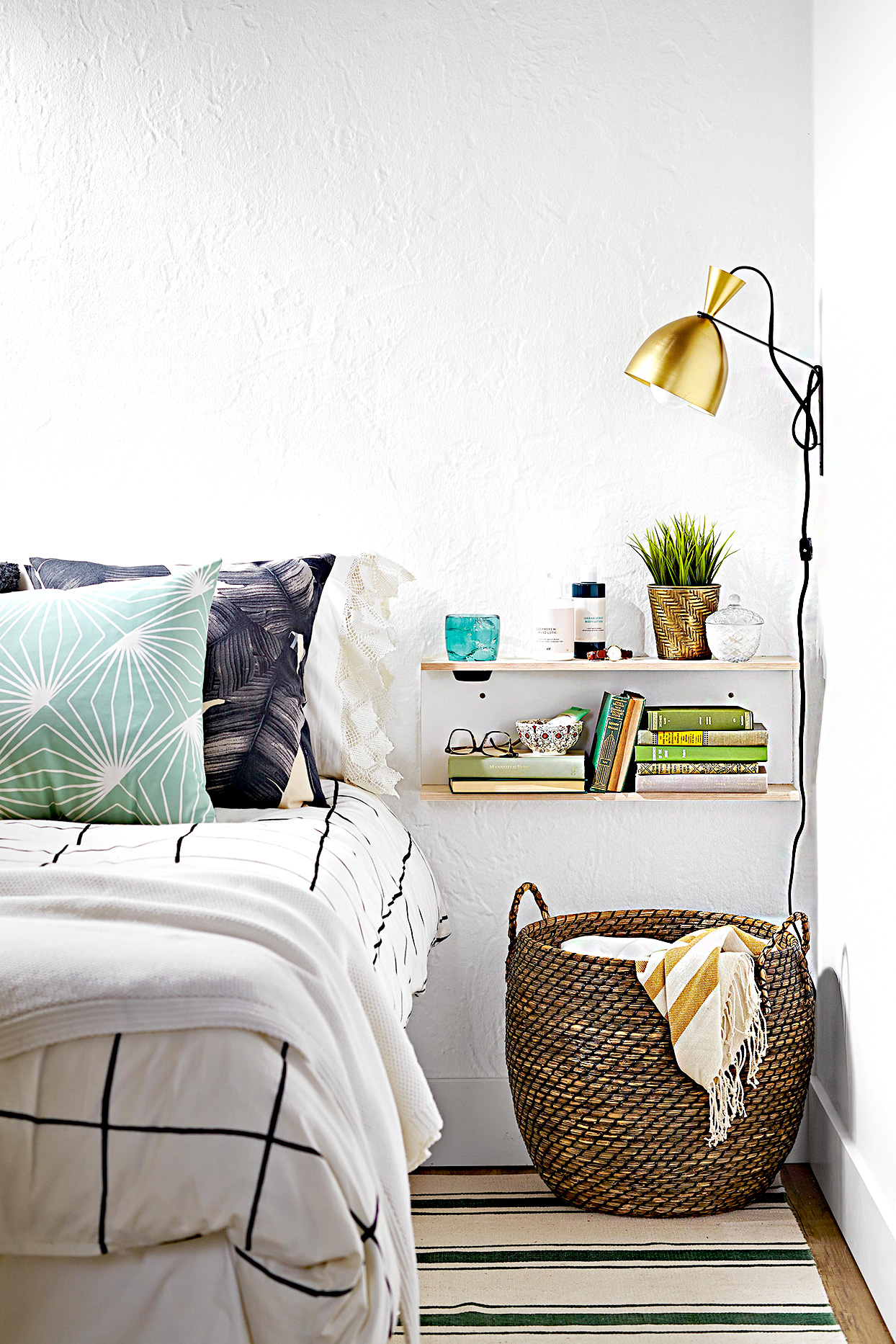 10. Schedule a decluttering routine.
Finally, clearing up unnecessary furniture and organizing stuff to maximize space in your tiny bedroom doesn't end the organizing there, it should be done regularly. Not once a month, and probably not once in a year. To do so, engage in a regular organizing routine. You can freshen up your room and declutter it at least weekly.
Have another tip that I didn't mention? Share it with us!
RELATED ARTICLES:
8 Game-Changing Hacks for Organizing Your Refrigerator
10 space-saving hacks for small kitchens
CITATIONS:
Shaughnessy, J. (2018, July 2). 12 INGENIOUS WAYS TO ORGANIZE A SMALL BEDROOM ON A BUDGET. Jenna Kate At Home. https://jennakateathome.com/how-to-organize-your-small-bedroom-on-a-budget/

Larkin, E. (2020, November 19). How to Organize a Clutter-Free Small Bedroom. The Spruce. https://www.thespruce.com/how-to-organize-your-small-bedroom-4126047#:~:text=How%20to%20Organize%20a%20Clutter-Free%20Small%20Bedroom%201,. . .%206%20Keep%20Shoes%20in%20One%20Place.%20

40 Ways to Organize a Small Bedroom. (n.d.). Craftsy Hacks. Retrieved September 14, 2021, from https://craftsyhacks.com/organize-small-bedroom/