I think we can all agree that finding storage space in a small kitchen is nearly impossible– but we do it anyway with what we have. The tedious task of sorting kitchen equipment and goods into whatever available space often quickly turns into a game of Tetris, except the game over sequence involves making more of a mess in the kitchen.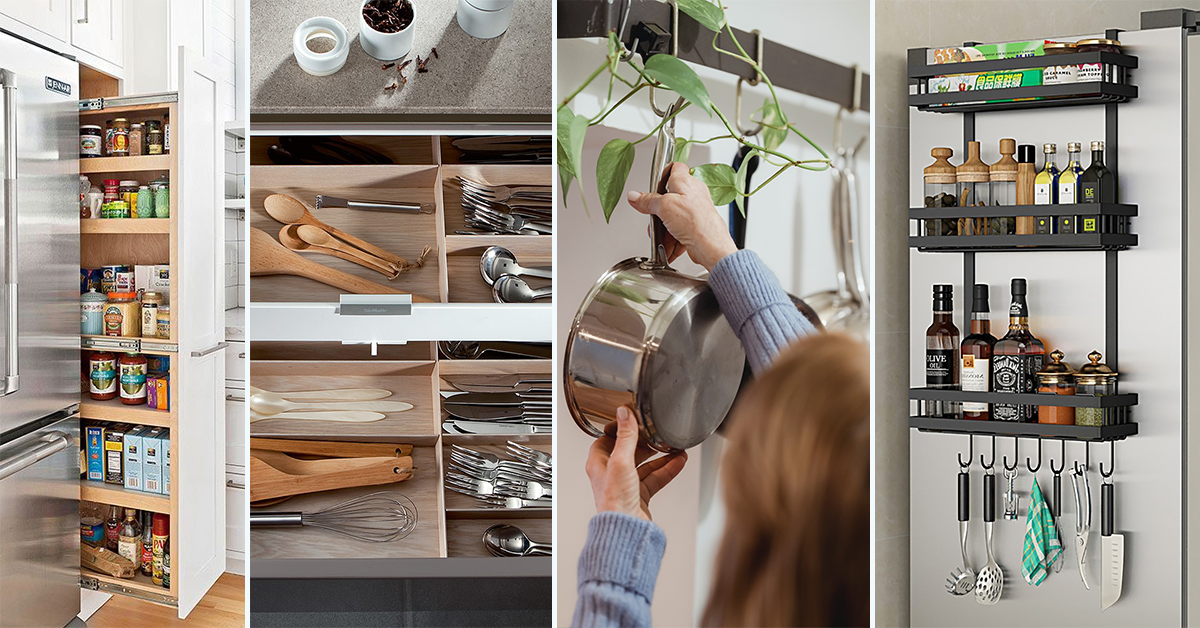 Because this almost-universal experience is a constant problem, we've narrowed it down to 10
Declutter
Be Marie Kondo in your kitchen and pantry. Declutter your drawers and throw away things that aren't necessary – from food to utensils, pots, and pans. This will make extra space for the stuff that you really need on a daily basis, and you can also easily store and find those things that you are using occasionally. Once you've got everything that is necessary, it's time to organize them with some jars or baskets and label them for easy use.
Wall-mounted storage
Use every bit of available space for storage. Use it to your advantage. If you have a blank wall, mount some row of racks on it for your spices or, or hooks to hang some of your kitchen tools. You can also throw on some racks for your pots and pans.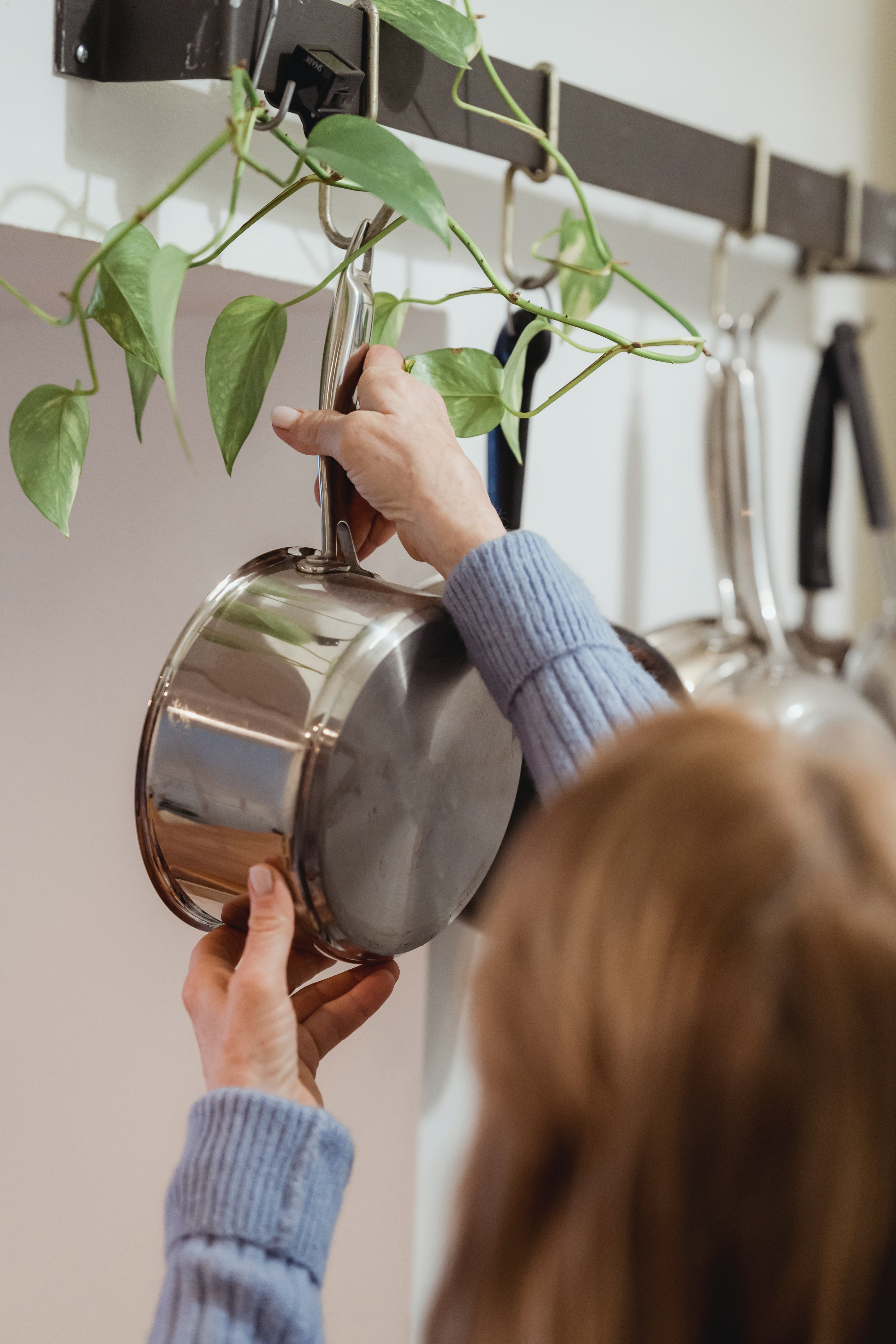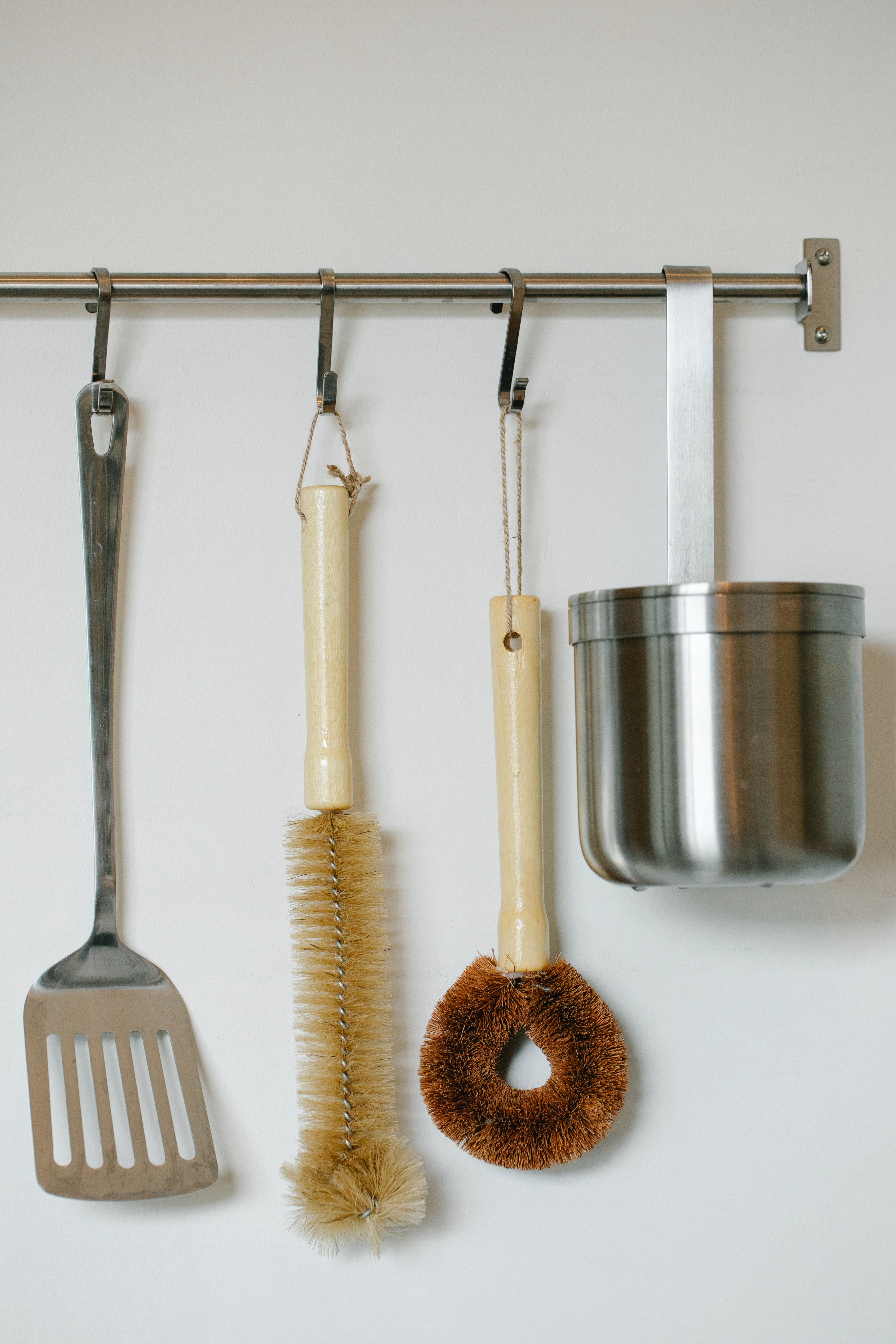 Use hooks or racks inside your cabinets.
You can put hooks or racks inside your cabinets. These add extra storage space and keep your utensils or other kitchen stuff tidy.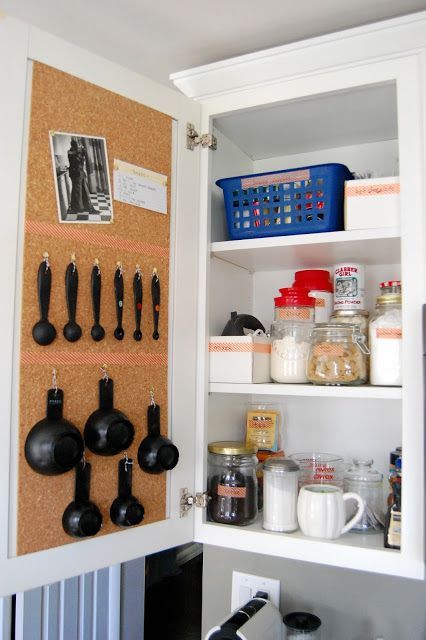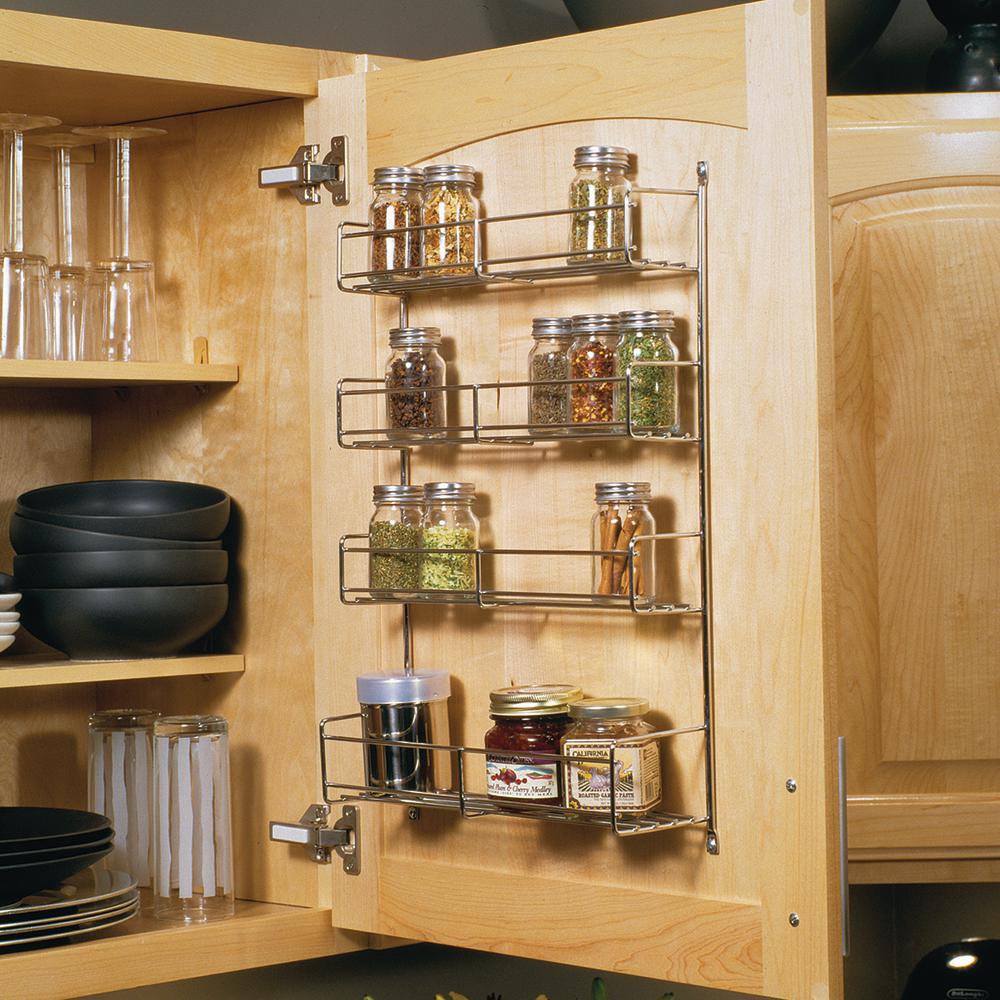 Pullout pantry/rolling shelves
For a small space kitchen, pull-out storage could be your best friend. It's the perfect addition for a small space. A slim pullout can be tucked into the tightest spaces of your kitchen. It can fit in between appliances or beside a free-standing appliance.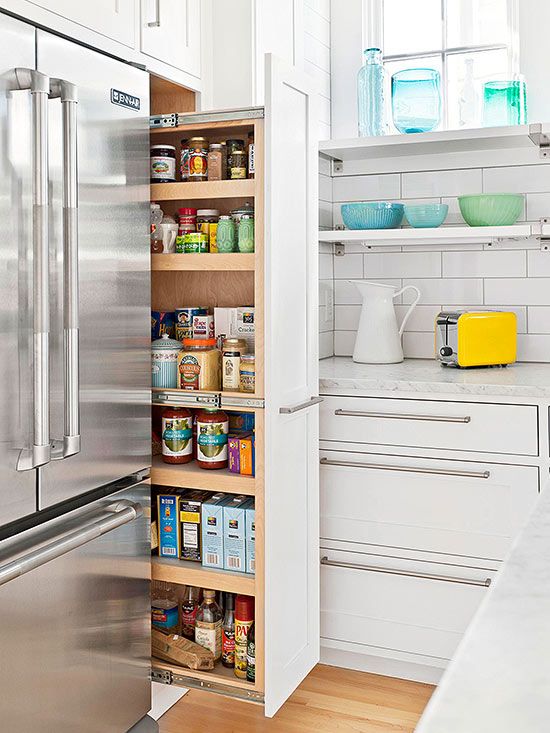 Use dividers to organize your drawer.
Say goodbye to your junk drawer. Free up your space and organize with dividers. It makes it easier for you to create more room and sort your items. And the reward, it's easier for you to find the items you're looking for!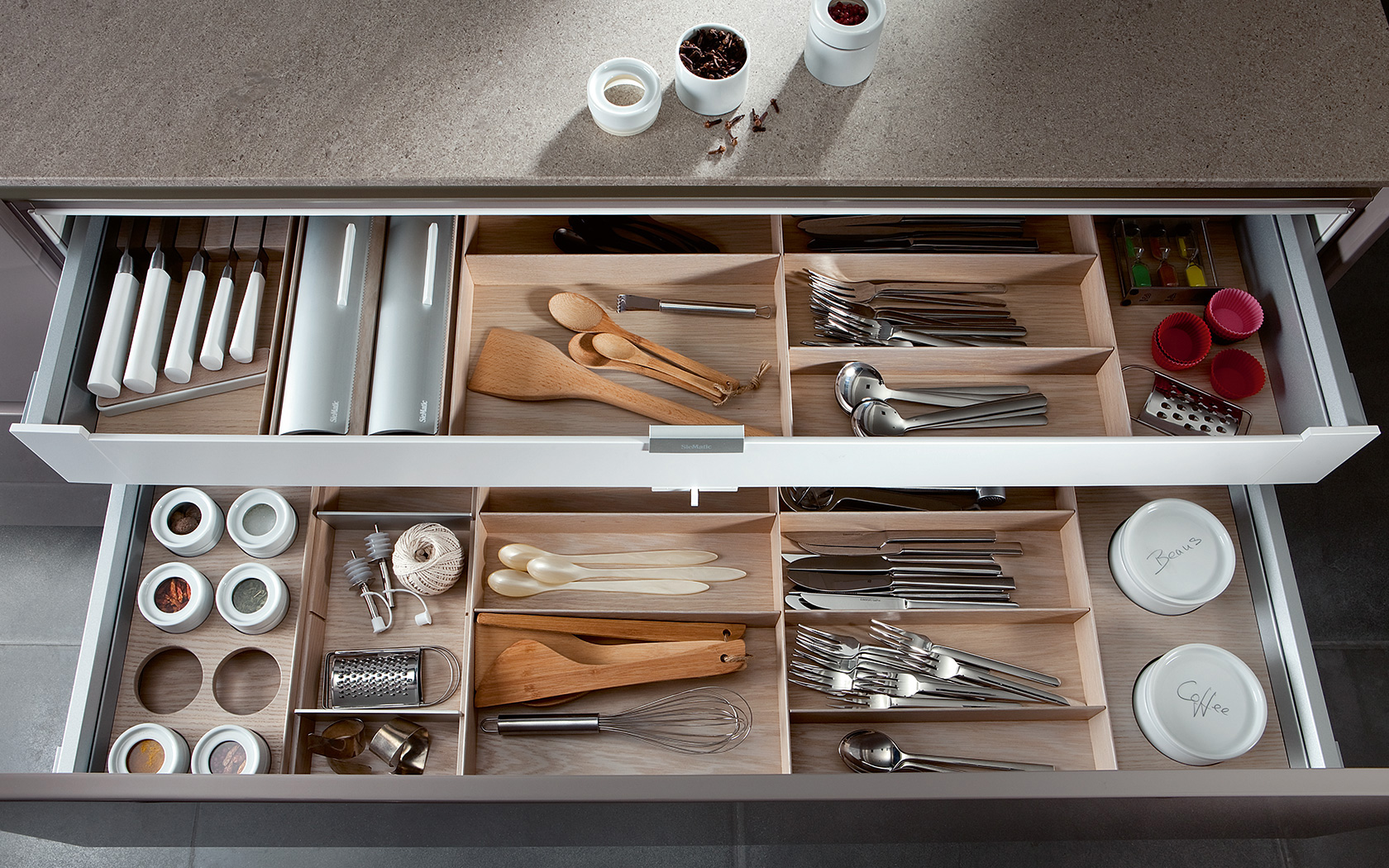 Side Shelf for Refrigerator with Rack
Who would have thought that your refrigerator could also store extra stuff? Attach a side shelf on your refrigerator to add some storage while taking advantage of the unused area of the kitchen.
Under Cupboard Cutting Board and Dishtowel Holder
Hang a rack below a cupboard. These can hold two cutting boards, horizontally, and extra room for your towels, keeping them tidy and organized. You can also add some hooks on it that can hold your measuring spoons or kitchen utensils.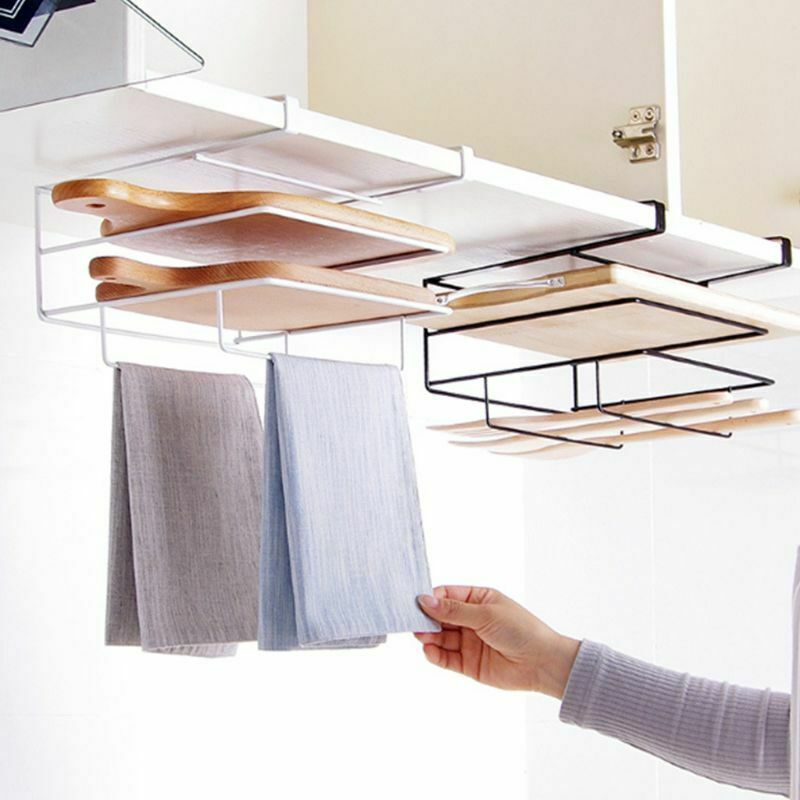 Over the Sink Dish Drainer and Storage
These over-the-sink dish drainer and storage includes a cutlery holder, a square basket, a cutting board rack, a knife holder, a fruit and vegetable basket, a dish rack, a bowl rack, and hooks for other stuff. Two functions (for your sink and your dish drainer) in one space.

Two-Tiered Adjustable Height Spice Turntable
Spices tend to get moved out of place or get easily unorganized while we are looking for other spices. A handy turntable that you simply need to turn in makes it easy for you to see all of the spices without ruining their arrangement. This is best placed in a cupboard, but it can also work on a countertop.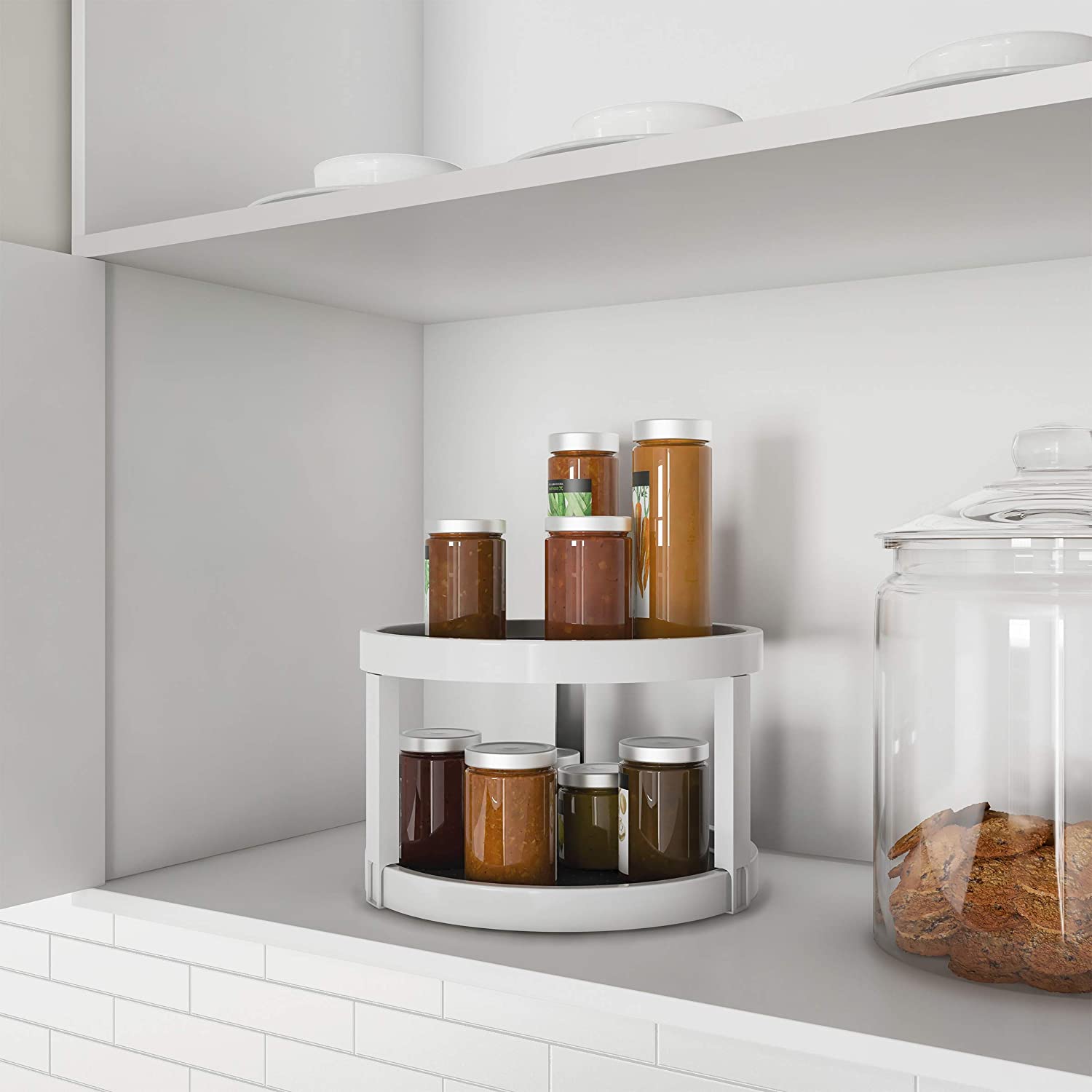 Hidden Trash Unit in Your Cabinets
Trash cans or wastebaskets are definitely an eyesore for every kitchen and occupy a lot of space. Make a space that can tilt open with the waste basket fastened to the tilting door. This makes it easier to throw things away.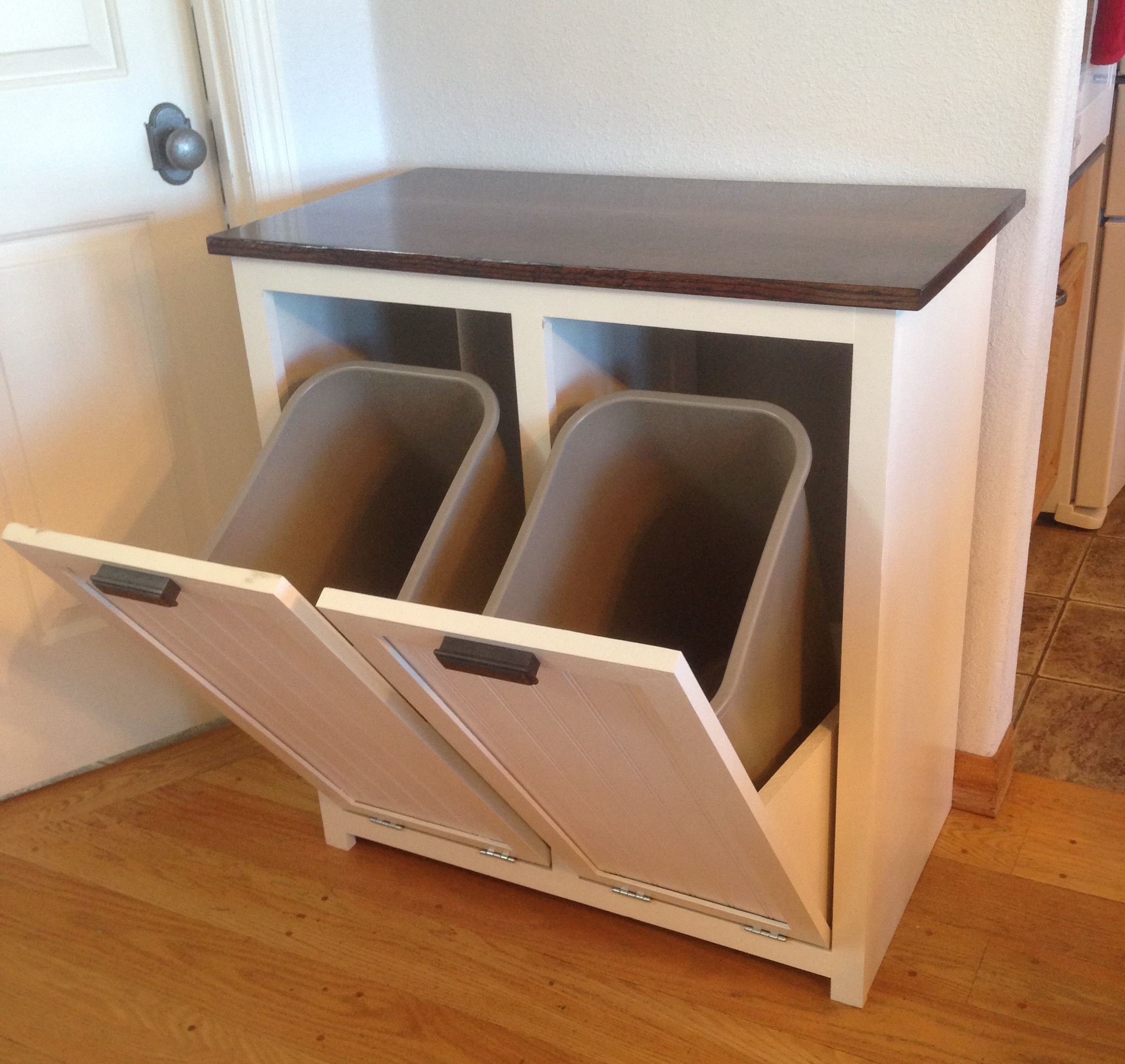 Remember: you don't have to sacrifice your kitchen's function or style just because you don't have enough space for a six-burner stove or a luxurious island!
CITATIONS:
45+ Practical Storage Ideas For A Small Kitchen Organization. (n.d.). Home BNC. Retrieved August 13, 2021, from https://homebnc.com/best-small-kitchen-storage-organization-ideas/

Thomann, L. (2021, June 1). 40 Creative Kitchen Organization Ideas. The Spruce. https://www.thespruce.com/creative-kitchen-organizing-ideas-4586701

Beckley, K. (2021, June 18). 13 Space Saving Tips For Small Kitchen Spaces. MakeSpace. https://makespace.com/blog/posts/13-space-saving-tips-small-kitchen-spaces/