A home's roof is critical, therefore it's only fair that owners search for the best roofing materials on the market. Look at some of today's most innovative roofing materials, and you'll see why.
1. Solar Shingles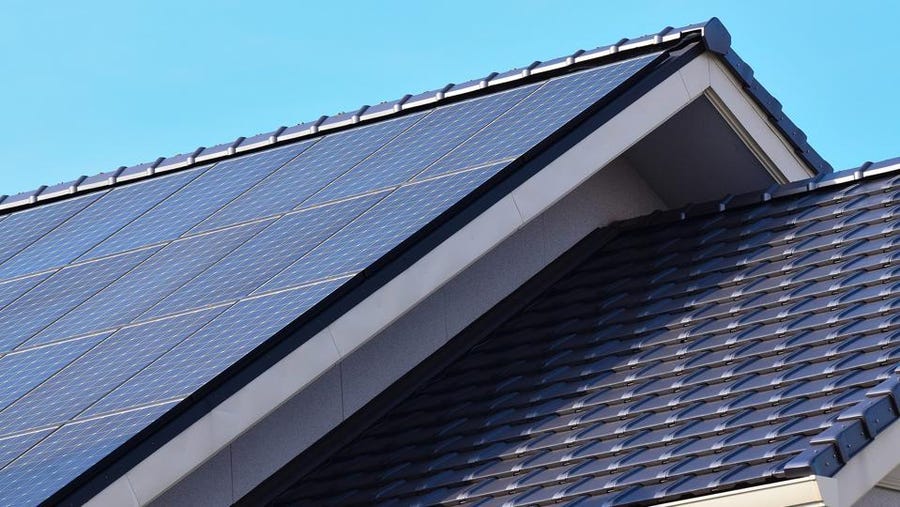 Photo Courtesy: Forbes
Solar shingles may look like asphalt shingles, but they can do a lot more than that. Solar shingles are actual solar panels that can produce up to 63 watts of electricity each. Even though solar shingles are thinner than regular solar panels, they are still strong enough to stand up to strong winds and other bad weather.
Solar shingles are some of the most innovative roofing materials on the market because they are durable, flexible, and can generate power.
RELATED: 5 Roofing Materials Compared According to their Sustainability
2. Green Roof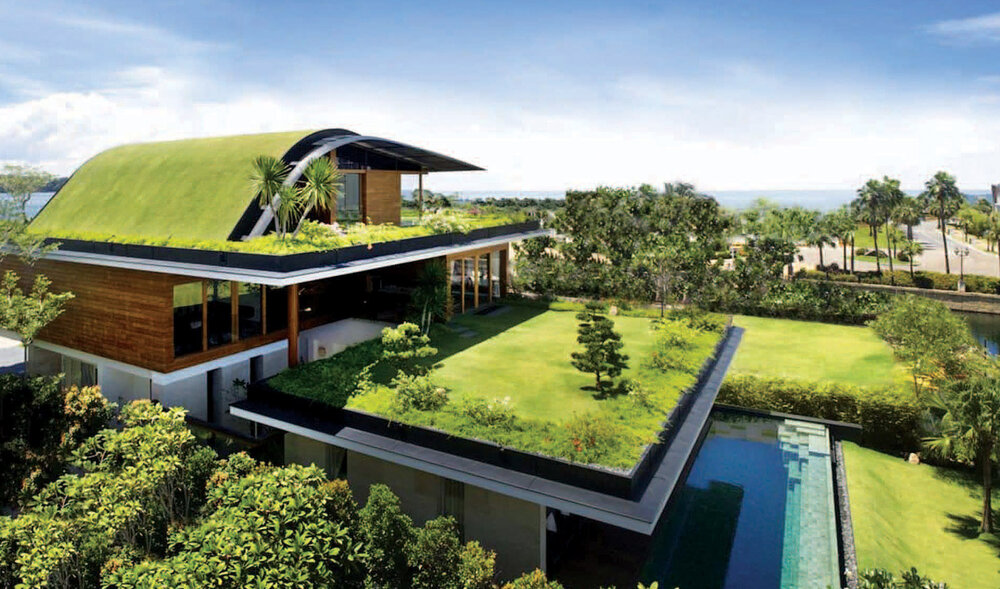 Photo Courtesy: Colorado Green Building Guild
Green roofing is a broad word that refers to roofs constructed from environmentally friendly materials.
After some urbanized companies replaced their old roofs with eco-friendly alternatives, this sort of roofing is slowly making its way into residential areas.
Many plants and trees are put on most green roofs, which act as insulation for your home. Green roofs help to manage the temperature of your home, especially during the cold and warm months when the weather is most harsh. As a result, you will save money on your energy expenses.
Also, your home's appearance and value might be enhanced by landscaping your roof.
3. High Quality Vinyl
There are many reasons why high-quality vinyl is an innovative roofing material. For one thing, it's strong and works well in inclement weather. Besides that, it can stand up to fire and water. The versatility of vinyl to complement practically any style and aesthetic is, perhaps, its most enticing feature.
Consider the case of wooden roofs. Wooden roofs are beautiful, but they're difficult to maintain, costly, and flammable. Vinyl cedar shingles have the appearance of real cedar shingles without the downsides. When you want the aesthetic without the hassle, high-quality vinyl is a great option.
RELATED: 10 Solar Innovations that Could Change the Future
4. Recycled Rubber Roofs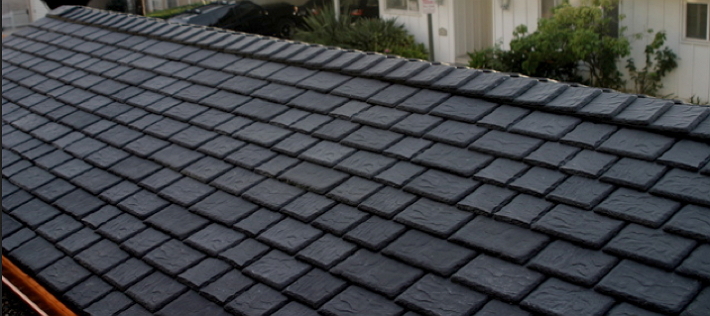 Photo Courtesy: Eco Green Equipment
Recycled rubber roof shingles are an innovative kind of roofing material that saves both money and the environment. These roofing shingles are more eco-friendly than wood or slate because they are made from used tires. They are also strong and reliable.
Rubber shingles offer the same durability and protection as new rubber shingles. Each shingle benefits from the steel belting that was originally contained in the tire. This makes the shingles more durable and long-lasting than other roofing materials. The shingles can be created to seem like traditional roofing shingles, or they can be made to look like wood, tile, or slate. Rubber roofing has the appearance of traditional roofing but the durability of rubber.
RELATED: All You Need to Know About Rainwater Harvesting: Different Methods and Benefits
One of these four innovative roofing trends will work for you if you're renovating your roof. Decide on your budget, your objectives, and your preferred aesthetic before speaking with a contractor.
Subscribe now to see more content like this in the future! 
CITATIONS:
Porter, R. (2021, October 28). Innovative Roofing Material Options for Homeowners. CADdetails. Retrieved May 10, 2022, from https://caddetailsblog.com/post/hailey

Costello, J. (2020, March 4). 6 Innovative Roofing Trends For Your Modern Home. Contractors From Hell. Retrieved May 10, 2022, from https://contractorsfromhell.com/6-innovative-roofing-trends-for-your-modern-home/

Minor, S. (2011, February 23). Recycled Rubber Roofs: Cheap and Eco-Friendly. Green Building Elements. Retrieved May 10, 2022, from https://greenbuildingelements.com/recycled-rubber-roofs-cheap-and-eco-friendly/#:~:text=Recycled%20rubber%20roof%20shingles%20are%20an%20innovative%20roofing,or%20slate.%20How%20Recycled%20Rubber%20Shingles%20Are%20Made