Philippine Green Building Council (PHILGBC) began with a group of like-minded professionals that had been working in the industry for several years. Mr. Christopher de la Cruz, chief executive officer of PHILGBC, shared their journey towards sustainability and promoting green buildings.
PHILGBC's Starting Point
Mr. Christopher de la Cruz stated PHILGBC started out with waste management 20 years ago. As they attempt to include solid waste management into the corporate world, they also considered additional activities and strategies that they can implement to promote sustainability in the construction industry, and one of the most important things that they consider is having green buildings.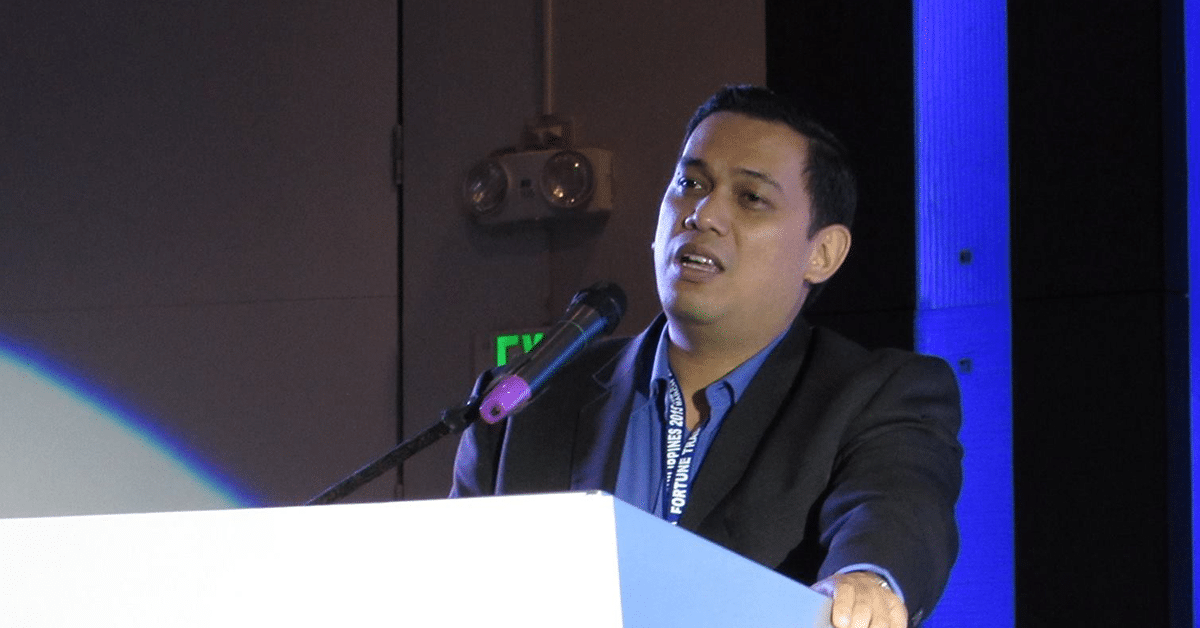 Photo Courtesy: Philippine Green Building Council/Facebook
"As I go around industry doing our work, providing advisory services on how to include solid waste management to the corporate world — we were also looking at other things that we can do to promote sustainability in the construction sector, and one of the key things that we looked at back then was green buildings," Mr. de la Cruz emphasized. 
Many companies advocate environmental measures such as recycling, conservation of resources, and reducing water use. In the sector, there are several outstanding role models. According to Mr. de la Cruz, they thought it would be a great idea if they combined these strategies into a single groove and spread excellent ideas throughout the industry.
"There's always room for us to grow and there's always new technologies and strategies to promote and develop and to share with some of our friends in the industry, "Mr. de la Cruz said.
Thinking Ahead of the Pandemic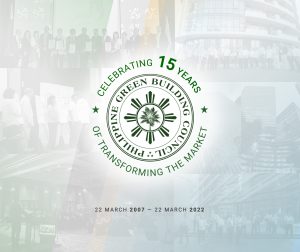 Photo Courtesy: Philippine Green Building Council/Facebook
The most amazing aspect of the conversation with Mr. de la Cruz is learning that even before the pandemic age, ten years ago, PHILGBC, the council, was already supporting principles and activities that we find extremely vital today.
Even before the pandemic, PHILGBC promoted the following ideas.
1. Hot-desking with hybrid work setup.
"Hot-desking" refers to a workplace arrangement in which a variety of persons share desks on an as-needed basis. In most cases, the goal is to reduce unnecessary office space in order to improve space efficiency and reduce real estate risk. Hot desks can work for both private offices and shared workspaces.
According to Mr. de la Cruz, even before the pandemic, they were pushing hot-desking because they do not require people to be in the office every day, depending on the type of job that employee has.
"That time, we were already promoting hot desking. What is hot desking? Having employees share their worktables and not requiring employees to be in the office every day. Of course, depending on the workload that they have," Mr. de la Cruz explained.
They argue that much of the value their employees bring to the industry is all in their heads, and can be shared with the latest telecommunication equipment enabled by the Internet.
"The value of an employee is on the services they deliver and the insight they put into the work. It's not really being present at the office," Mr. de la Cruz pointed out.
Employees can also lower their carbon footprint through hot-desking, which is primarily linked to reduced transportation. No more wasting time stuck in traffic every day, promoting more time with family and more efficient time at work.
Years ago, this approach was not the top choice. Because of the pandemic, there is now a renewed interest in developing strategies to encourage hot desking.
2. Telecommunication technology.
Even before the pandemic, the council was already using telecommunication technologies like GoToMeeting, Basecamp, and Zoom, which transitioned to a work-from-home or hybrid work setup easier.
3. Equipping all employees with laptops.
According to Mr. de la Cruz, in the early days, laptops consumed only 70W, as opposed to desktop PCs, which consumed 200W. It is more energy efficient and allows mobility to all workers if each employee has their own laptop. To sum its benefits, it adds significant value to work and aligns with the concept of going "green."
"It would be much better if we equip all our employees with laptops because it is more energy efficient. Coupled with it the mobility it allows us to work wherever it is convenient. All these, when it comes into play, provide so much value and make more sense in going green," Mr. de la Cruz explained. 
4. Sanitation.
Sanitation for employee health and well-being was previously existent within the PHILGBC before the pandemic taught everyone to strengthen their sanitation protocols. Mr. de la Cruz stated that prior to this, all of their sanitary procedures and systems were in place, and they had received a lot of kudos from their personnel.
"Of course, there's always transition, but recognizing the new normal is easier. Shifting mindset is a little easier if you already have these things in place," Mr. de la Cruz said.
RELATED: 5 Pinoy Celebrities Going "Green" and Sustainable at Home
PHILGBC's Challenges Towards Sustainability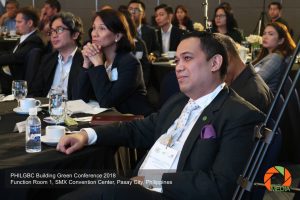 Photo Courtesy: Philippine Green Building Council/Facebook
"Collective mindset". When asked about the major challenges in achieving sustainability in the Philippines, Mr. de la Cruz stated it is really having the "collective mindset" to drive and move forward with sustainability. 
"Well, the first and the last that I will always mention with what will really drive this is your mindset, our collective mindset," according to Mr. de la Cruz.
With this, they are pushing several activities online in order to bring together like-minded individuals who believe in promoting sustainability so that they can collaborate on their designs and operations. Because, according to Mr. de la Cruz, each successful green building project that they unveil would inspire a new generation of construction professionals to produce and promote green buildings.
Disconnecting green buildings from government priorities. Mr. de la Cruz of PHILGBC further underlined that there should be no disconnect between other government priorities and green buildings. He emphasized that with green buildings, everything follows:
having a good economic strategy for the government to spend less on infrastructure and maintenance, reallocating the budget to other concerns,

less demand for building power plants, if there is less waste generated in the construction industry, 

decreased government demand for landfills and new waste-transportation trucks, and

good education programs that promote societal sustainability.
He also stated that if society produces less waste and uses less energy and water, there will be a lower investment rate in the long run, allowing us to free up all of that funds for other public needs.
"We sometimes discount the impact of those reductions that green buildings might provide us. Let's say its little, but if you look collectively at the whole of the government, can you imagine everybody's producing less waste, using less energy, using less water, then there's less demand for public infrastructure to be built and invested in. I'm not saying we will not be building or investing now and well into the future, but the rate of investment will be lower, which allows us to free up all those cash for other public concerns," Mr. de la Cruz stated.
The Future of Green Infrastructures, According to PHILGBC
"The outlook is very good. It is cleaner. The outlook is bright green," according to Mr. de la Cruz of PHILGBC. 
He boasted that we've progressed well beyond the "extra cost" mentality in green buildings. People have adopted the idea that turning "green" is not an extra cost, but an "essential cost," a "necessary cost." It is a critical investment that will promote a more sustainable future.
Also, the country's top business leaders are now opting for "green" because they have seen clear economic benefits that align with their Corporate Social Responsibility mandates.
"It all starts with us. It's a good thing we are already way beyond the extra cost mentality. Once upon a time, there were people who would say, "I don't want to do that, that's extra cost". But now, you are seeing a certain mindset of "no, this is not extra cost. This is an essential cost. This is a necessary cost." It is an investment that is beneficial that would allow us to have a more sustainable future," Mr. de la Cruz said.
The next step to do now is to practice sustainability.
RELATED: How a Filipino Startup is Making Waves with Sustainable Housing
What to Expect in PHILGBC
 There hasn't been a formal announcement yet, but PHILGBC has an ongoing pilot program for Building for Ecologically Responsive Design Excellence (BERDE) toward greening communities, as well as engagement with other developers toward greening districts and subdivisions. Keep an eye out for updates on the success of their green initiative in September!