Over the last few years, the number of sustainable construction design materials has soared.
Construction professionals seek sustainability in all areas of design, from construction processes to wall and floor coverings, and is more than just a fashionable aesthetic trend. Many designers and manufacturers have stepped forward to provide products and materials that are more environmentally friendly.
One of the most important aspects of your home's interior design is the quality of the wall finish. It should be self-evident that high-quality components result in high-quality results. Having a beautiful wall finish isn't enough; it also needs to be environmentally friendly.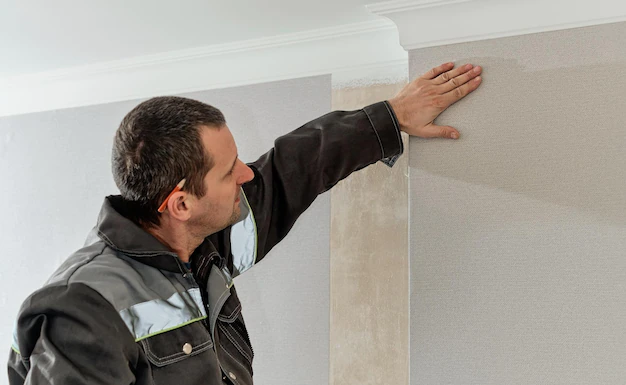 Photo Courtesy: Freepik
Here are four (4) eco-friendly wall coverings to use in your new house construction project.
1. Limewash
Limewash, unlike many paints, does not contain synthetic chemicals that can be harmful to the environment; instead, it is a mixture of natural clays, minerals, and pigments. This makes it an excellent, environmentally friendly option.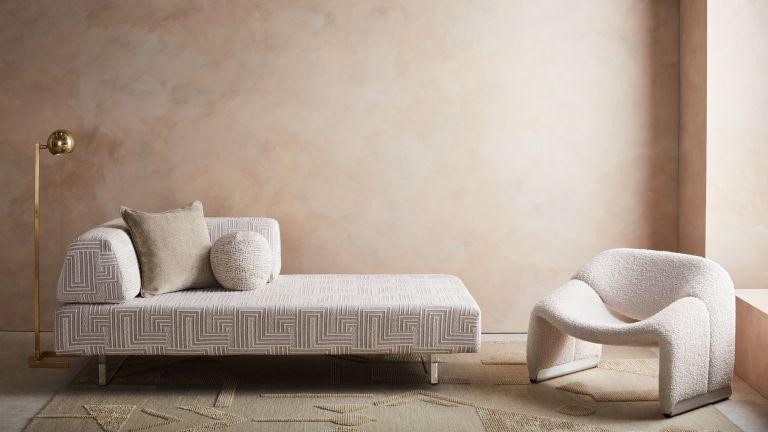 Photo Courtesy: Livingetc
While many paints prevent the breathability of walls, limewash complements building elements such as stone and brick. Our homes become healthier because of its anti-allergenic and anti-bacterial properties, as well as its ability to improve air quality through the lessening of dampness. The result is a colorful surface that is free of solvents and toxins.
It's important to note that not all limewashes are made equal. Some are mixed with acrylics, while others are only available in a few colors. A product made entirely of natural materials is your best bet if you're concerned about the environment.
RELATED: 5 Roofing Materials Compared According to their Sustainability
2. Microcement
Microcement is getting more and more environmentally friendly as it grows in strength and applicability to a wider range of surfaces than regular cement-based formulations.
  Photo Courtesy: Missiato Design and Build
Making microcement, like all cement products, takes a lot of energy, but once it's in place, it will last longer. During the application, there is also relatively little waste. And there are no volatile emissions once it's applied.
Microcement has a reduced carbon footprint than regular cement. Because of its durability, it's a smart investment for both you and the environment.
3. Tadelakt
Tadelakt, a Moroccan plaster, can meet our modern needs for environmentally friendly interiors. With eco-friendly interior design, Tadelakt is a centuries-old option. It's been used in Morocco for thousands of years, and is now gaining popularity in other countries because of its low environmental impact.
Tadelakt's smooth, water- and mold-resistant finish makes it ideal for bathrooms, wet rooms, kitchens, and splashbacks, in fact, anywhere in your home where there is water. Tadelakt doesn't use harsh chemicals in the application.
RELATED: 5 Construction and Architectural Firms to Make Your Dream 'Tiny House' a Reality
4. Clay Plaster
Most people assume that modern building materials are the best since they are the most cutting-edge. It's time to look at more traditional options that provide the aesthetic we want without putting our health at risk.
Photo Courtesy: Safran
Clay plaster does not contain any synthetics, poisons, glues, or paints, making it free of formaldehydes and volatile organic compounds (VOCs). From a design point of view, clay plaster is also a simple decision. Showers and other areas with running water are out of bounds, but we can use it practically anywhere else. However, don't be too hasty in getting rid of it from the bathroom. Other surfaces can benefit from Clay Plaster's moisture-absorbing properties. 
You can help the environment by purchasing more sustainably! The tiniest amount helps. 
What do you do to make your home more environmentally friendly?
CITATIONS: 
Little, S. (2021, February 5). 10 Reasons You Should Use Sustainable Building Materials. My Move. Retrieved April 11, 2022, from https://www.mymove.com/home-renovation/guides/reasons-you-should-use-sustainable-building-materials/