Most occupations, including construction, now demand basic digital capabilities. The days of pencil and paper are long gone, replaced by technology such as mobile apps, tablets, and Wi-Fi, which allow workers to visualize their projects graphically.
As the construction industry adopts a more digital landscape, digital skills are becoming increasingly integrated. The construction sector must adapt to prevent being left behind or being forced to deal with unexpected upheaval. Existing employees can be upskilled, which is a simple yet efficient strategy to close the skills gap. Forward-thinking construction firms are beginning to recognize the value of keeping employees engaged throughout their careers, and advancement has become as vital to employees as their weekly pay. As a result, in an industry where employee retention is critical, training should be a top priority when developing personal development programs for personnel.
Workers must adjust to new ways of working as a result of these changes. As technology evolves, the construction industry must do all possible to overcome the digital skills gap. Following are the skills needed for the construction industry.
1. Industry Knowledge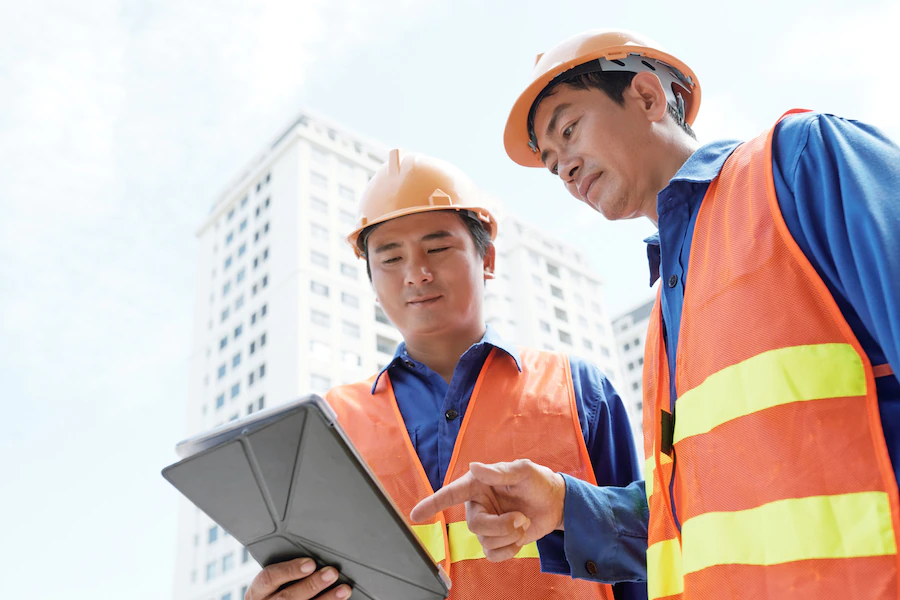 Photo Courtesy: Freepik
Every day, new materials and construction processes are researched and created in the construction industry. Top construction project managers have a solid understanding of the fundamentals of project management while also being aware of creative methods and processes that can help them achieve their objectives. In short, a construction project manager is a lifelong learner who will seek out new industry information in every way possible.
2. Digital Literacy
Many people have the challenge of being from an older generation and having to learn fundamental technology and digital skills later in life, which is always more difficult than growing up with it. If they do not take aggressive steps to catch up with their younger peers, these so-called digital immigrants will swiftly fall behind.
RELATED: Digital Construction Management: Technology and Benefits
3. Technological Affinity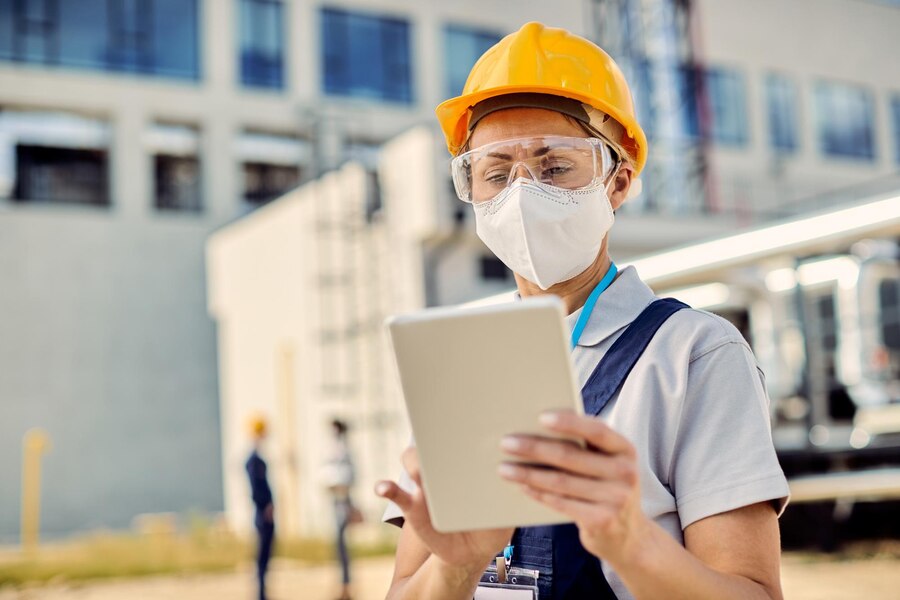 Photo Courtesy: Freepik
While the construction industry is still one of the least computerized, it is gradually catching up with current technological developments. As a result, construction project managers, as well as other workers, must be interested in the latest innovations that might boost efficiency, collaboration, and success rates.
4. Strategy
If a digital transformation is to be effective, digital leaders must be able to bring the organization together. They need to foster a digital culture that welcomes change. A clear, cohesive strategy detailing their digital agenda is required for this to materialize.
When digital transformation begins to disrupt an organization's business model, processes, and practices, the company is said to have reached 'digital maturity.'
RELATED: What a Decarbonized and Regenerative Future Looks Like According to First Balfour
5. IT and Math Skills
While the construction sector was once regarded as arduous and tough work, there are now numerous options for tech-savvy young people. The construction industry needs to promote core talents in IT and math. To close the digital skills gap, the construction industry must form strong connections with schools across the country, providing appropriate career counseling and encouraging the study of sector-related subjects at GSCE and A-Level.
6. Adaptability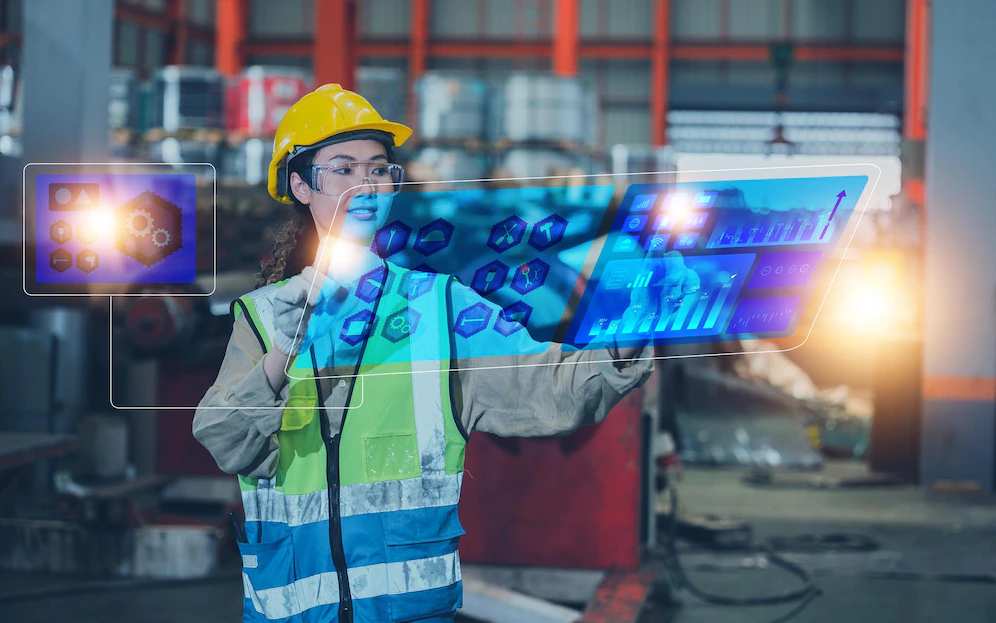 Photo Courtesy: Freepik
Sudden developments in the industry might throw the status quo off, jeopardizing your company's success. It is critical that the construction business maintains its flexibility and adaptability, ready to make swift decisions that keep the organization on track with minimal negative consequences.
Subscribe now to see more content like this in the future! 
CITATIONS:
UK Construction Online. (2019, July 26). https://www.ukconstructionmedia.co.uk/news/digital-skills-construction-industry/?msclkid=5013e7cbd0c011ecb7350c05f47aa9e7. Retrieved May 12, 2022, from https://www.ukconstructionmedia.co.uk/news/digital-skills-construction-industry/?msclkid=5013e7cbd0c011ecb7350c05f47aa9e7
Ricksoft. (2020, March 26). 10 Must-Have Skills to Be a Successful Construction Project Manager. Retrieved May 12, 2022, from https://www.ricksoft-inc.com/post/construction-project-manager-skills/#:~:text=10%20Must-Have%20Skills%20to%20Be%20a%20Successful%20Construction,. . .%208%20Micromanagement%20Avoidance.%20. . .%20More%20items. . .%20

Digital Marketing Institute. (2018, April 3). The Most In-Demand Skills in Digital Leadership. Retrieved May 12, 2022, from https://digitalmarketinginstitute.com/blog/the-most-in-demand-skills-in-digital-leadership#:~:text=The%20Most%20In-Demand%20Skills%20in%20Digital%20Leadership%201,of%20having%20digital%20skill%20sets%20in%20their%20business.