When creating your kitchen design, you should envision a place where it is comfortable to eat and cook. So, in designing your kitchen cabinets, make sure to experiment with different possibilities. You must consider that your cabinets will make a lasting impact, both for your kitchen's look and your home.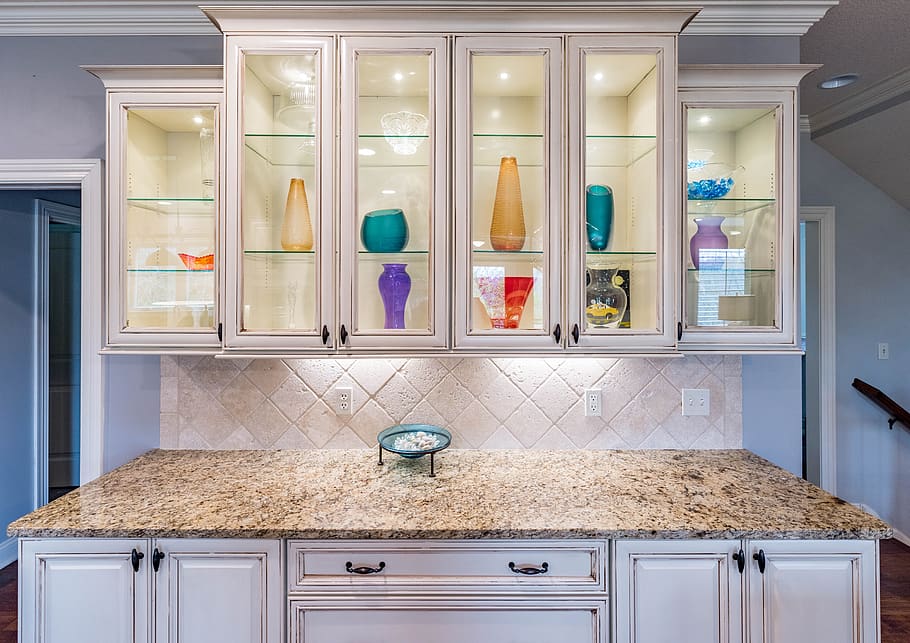 Well-crafted cabinets are one of the highlights of a good kitchen design: they keep your dinner utensils together, your seasonings and condiments in place, and they can even be a place to stash your cheat day treats! It is up to you if you want to go modern or traditional with your cabinet style. As long as it goes beyond the plain old-looking cupboard, it's your call.
Let's start designing!
It's all about exquisite details and simplicity in making a good small kitchen design. Contemporary designs are the popular style of cabinets nowadays. Your cabinets must have a personal touch. The personality, pattern, and color of your kitchen cabinet must be you.
1. Material is key.
Check out the materials you'll use in your cabinet design. There are different materials like solid surfaces, laminate, and surface steel. Wood is one of the most popular in simple kitchen design. If you want better steel or glass, or more exotic woods, prepare to pay for more. 
Be wise in deciding glazes, paint, and hardware that will fill your kitchen cabinet design. Always make sure they are cost-friendly and efficient. 
2. Opt for a good cabinet door.
Look out for good cabinet doors. Door style represents the form of a kitchen, so take note of this. There is the style of the raised panel door.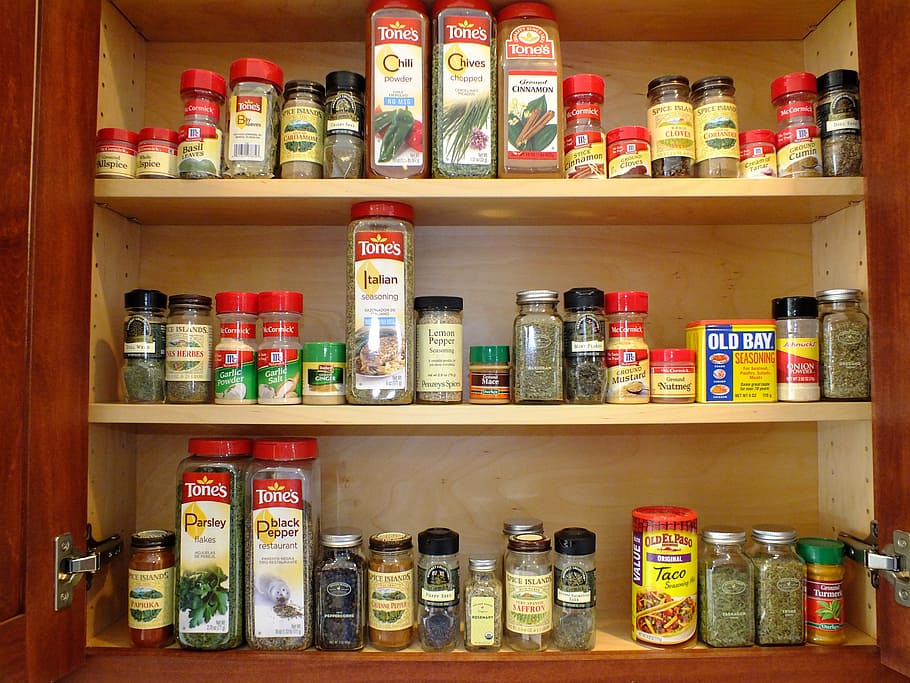 Traditional kitchens have cabinets that resemble furniture. They may have curved posts or wainscoting. Meanwhile, modern cabinets have no ornaments. They have clean straight lines, making them more streamlined. 
Even replacement doors for your cabinet can be an opportunity for creativity, ease, and affordability. You can add individuality to it and to the whole room to refresh your kitchen. It's up to you if you want to replace certain kinds of doors or all of them. In replacing the doors, you can choose the color in your design. The replacement could also be environmentally friendly and less wasteful.
3. Prioritize cabinet placement.
Cabinets may be placed in the middle of the kitchen, giving it a more open and modern look. Cabinets are sometimes put above or below the counter to distinguish your kitchen and living room. Open floor plans are the trend nowadays. And it's up to your placing of cabinets if you want traditional or modern. 
Extra storage is essential. Do not close down the possibility of having kitchen cabinets only in places that are easily accessible. You can have them sky-high, above the refrigerator. It would serve as an attic equivalent of a kitchen cabinet. You can store valuable yet seldomly used things in here. It would also keep children away from it because it's too high.
4. Color is everything.
Color is a priority in cabinet design, just after front door/drawer design. Nowadays, people veer to colors with braver, bolder, and more personality. To avoid fierce colors that overexpress themselves, use them in small servings. This color will only highlight a part of the cabinet.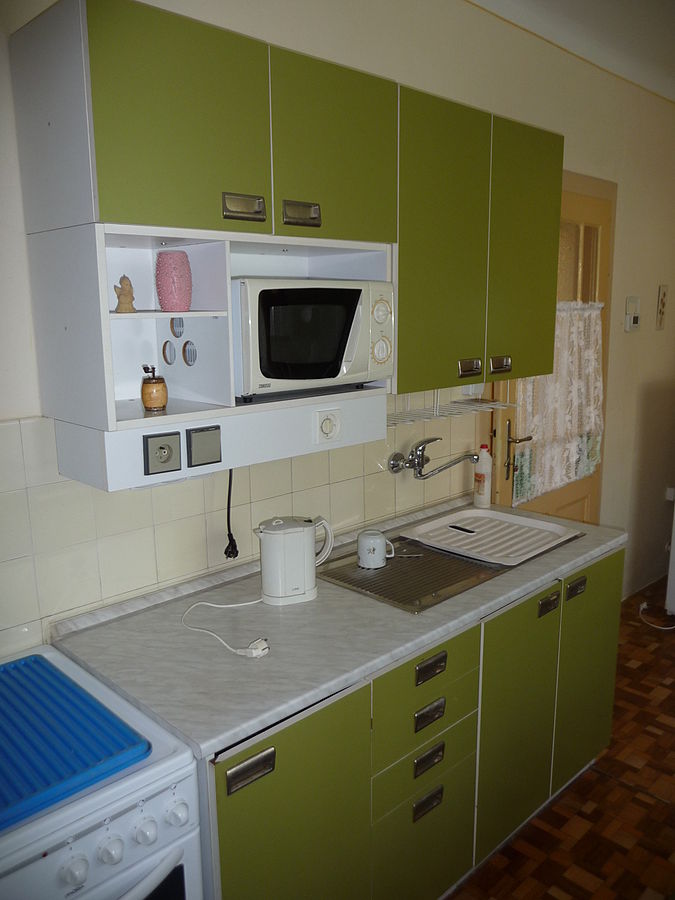 Vibrant colors paint in places that are away from your sight. Also, a larger kitchen needs a greater embrace of color. If you feel that the color will dominate the cabinet too much, use neutral colors. The color should give your kitchen cabinet a timeless aura and a different look and feel.
5. Curves are beautiful.
Kitchen cabinets have had linear designs ever since because of their strong appeal. But there is a trend now for softer styling with cabinets, and curves are more eye candy and comfortable. Curves in cabinets show the individuality that people are looking for because it creates a more welcoming atmosphere. Curves showcase the layout, soften, and make a cabinet more unique. Cabinets do not need to be composed of straight lines.
6. Make every space count.
Maximize every inch of space. You can include cabinet drawers where you can recharge gadgets like phones and tablets. There could be a place where there are recycling bins and baskets. If there is more space, add more cupboards.
7. Set a budget.
Set a realistic budget that you'll have for your kitchen cabinet so that you can compromise good design with cost. Costs depend on labor, material, and finishes.
8. Breakfast station.
A breakfast cupboard is a good idea for a kitchen cabinet. Store all your breakfast materials like cups, coffee machines, and biscuits right here! Incorporating a fridge drawer functions as storage for milk, and bi-fold doors give easy access to the contents in your cabinet.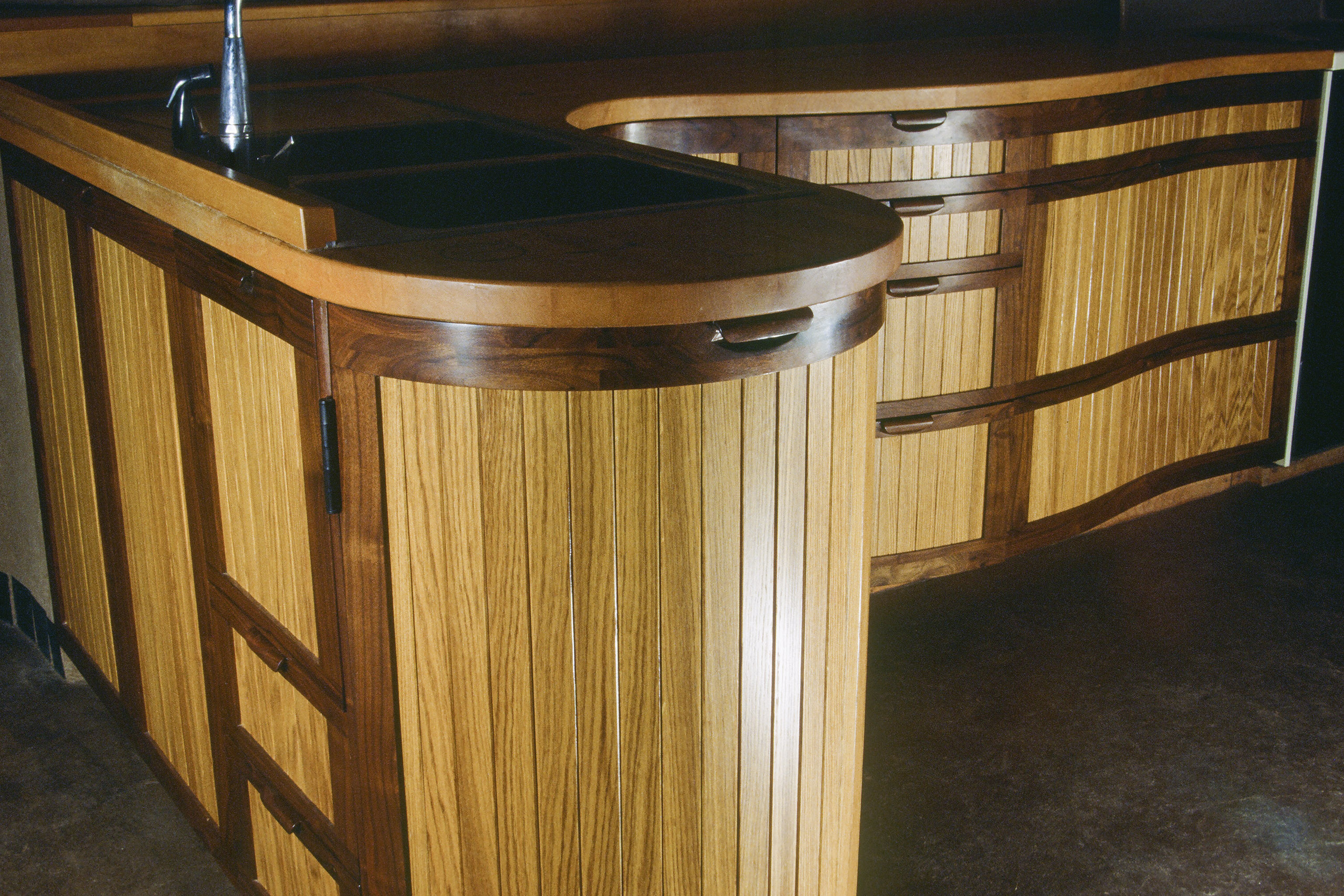 Takeaway
Kitchen cabinets are a huge factor in kitchen remodeling. Their design includes the materials, layout, and finishes for the cabinet. Before renovating your kitchen, it would be better for you to research kitchen cabinet ideas first. Then, create your kitchen cabinet design!    
CITATIONS:
Ebert, Jennifer. "Kitchen Cabinet Ideas – 15 Cabinet Styles, Colors, Materials, and Trends to Know." Homesandgardens.com, 15 July 2021, www.homesandgardens.com/ideas/kitchen-cabinet-ideas.
"Kitchen Cabinet Design." HGTV, www.hgtv.com/design/rooms/kitchens/kitchen-cabinet-design. Accessed 22 Sept. 2021.
Mendelsohn, Hadley. "60 Kitchen Cabinet Ideas That'll Elevate Your Kitchen." House Beautiful, 14 Dec. 2020, www.housebeautiful.com/room-decorating/kitchens/g1431/kitchen-cabinet-ideas. Accessed 22 Sept. 2021.