A few more days and 2020 is about to come to its much-awaited end. The construction industry, other sectors, and the world is ready to take its hard-earned lessons into 2021. Needless to say, it's been an eventful year.
Last January, Taal Volcano had its first major eruption since 1977, causing P3.06 B in damages.
In March, the government declared COVID-19 a public health emergency, starting a slew of community quarantines. For construction, many projects ground to a halt the succeeding two months as the industry grappled with how to resume work without sacrificing safety.
Come May, President Duterte enacted the "Balik Probinsya, Bagong Pag-asa" program, which encouraged civilians to return to their provinces to decongest urban areas. The program was met with criticism due to it raising the chance of further spreading the virus nationwide.
The impact of these key events at the beginning of the year are still felt until now, and probably still will be well into 2021. With these developments, we look back at how the Philippines has adapted— for better or for worse.
Public transport struggles to adapt
The public transport system has much to improve, albeit being 10 months into anti-COVID-19 regulations. Data firm OCTA Research has warned that an upsurge in COVID-19 infections are likely in the current iteration of public transport. The government had recently increased PUV capacities with the "one seat apart" policy, reducing social distancing between commuters.
Bike lanes in San Juan. Photo courtesy of San Juan City LGU, Manila Bulletin.
To cope with the shifting public transport system, cycling has become a more popular commute alternative for the public. This has sparked a renewed interest in eco-friendly transport systems, with biking advocate groups leading the movement towards bike-friendly urban layouts. On a national level, the Department of Transportation (DOTr) has assigned P1.3B in its pandemic recovery plan to create bike lanes in major cities like Metro Manila, Cebu and Davao.
Safety protocols remain a priority
Despite the pandemic, the "Build, Build, Build" program barrels on.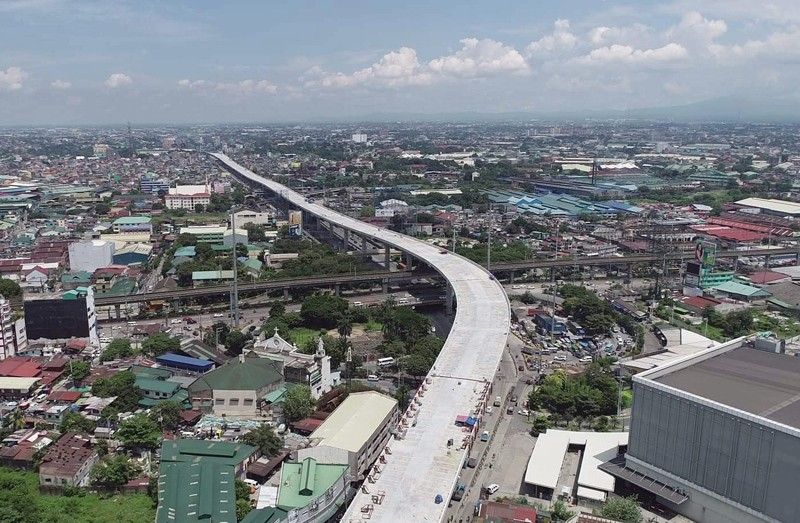 Progress on the Skyway Stage 3 continued despite pandemic circumstances. 
The Department of Public Works and Highways (DPWH) standard safety protocols have adopted COVID-19 regulations to prevent outbreaks. This includes implementing daily Declaration of Health forms, record logs of workers' locations to and from sites, and DPWH-accredited work passes to limit authorized personnel on the field.
Events going digital
Many major expos took the plunge of taking their entire events online for the first time this year. The trend has surged across industries: Hotel Suppliers Show VX for HRM, Beauty & Wellness Manila VX for lifestyle, Pack Print Plas Philippines VX for printing, Manila International Auto Show Wired for automotives, and FAME+ for the fashion industry, to name a few.
PHILCONSTRUCT VX had a successful week with their virtual event. 
Even the construction industry has followed suit. PhilConstruct, the country's largest annual construction convention, shifted to the digital space for the first time. The event brought in more international speakers than ever, thanks to tele-conferencing. This possibly marks a new era of digital integration when it comes to construction events.
Can we hope for a vaccine?
Recent vaccine developments have given the world a renewed sense of hope. Medical firms Pfizer (in partnership with BioNTech) and Moderna have come out with COVID-19 vaccines with a 90 percent efficacy rate. The UK has recently approved Pfizer/BioNTech's vaccine, with the first shots being rolled out in the second week of December.
Currently, the Philippine government, along with private partners is in talks with medical firm AstraZeneca, whose developing vaccine stands at a 70 percent efficacy rate. The AstraZeneca vaccine still needs to go through its third phase.
It has been a rough year, but finally, there is light at the end of the tunnel. The speed at which these vaccines were developed is unprecedented in human history, with the fastest before this being four years for mumps. One takeaway from these dark times is the power of innovation, and how we can place our hope in humanity's capacity to push the limits when it's needed the most.