The Philippine Overseas Employment Administration, also known as POEA, is the Philippines' government agency responsible for managing and overseeing the employment of Filipino workers abroad to foreign companies. For decades, POEA has supported millions of hopeful overseas Filipino professionals in securing employment in international labor markets, helping them improve their financial stability and contribute to the country's growing economy. As a governing agency, POEA plays a vital role in not just connecting Filipino professionals to important employment opportunities, but also protecting OFW rights and providing solutions to necessities. 
There are many types of job opportunities for Filipinos, as announced in POEA's job opening billboard online. For hopeful construction professionals, there are job openings available to peruse to allow applicants to find a perfect fit that will not only be ideal for their job preferences but also for their qualifications. In this article, we will provide an overview of the various job openings under POEA for hopeful construction professionals.
How Much Does A Construction Professional Make Abroad?
Construction professionals working in the Philippines receive various ranges of income, depending on the specifications of their profession and level of experience. According to the ERI Economic Research Institute, local construction workers are paid an average of ₱160 an hour with an average bonus of ₱5,974 pesos. Per year, an average construction worker in the Philippines will earn ₱332,964. Apart from the qualifications of the construction professional, the location of the job will also affect their average earnings.
Working abroad, construction professionals can earn a significantly higher salary. However, this will also change depending on the country of their employment. One of the most popular destinations for OFW construction workers is Saudi Arabia. According to poeaonline.com, the average construction worker based in Saudi Arabia can earn ﷼44 (Saudi Arabia Riyadh) which is equivalent to ₱660 in today's exchange rate. An average construction worker based in Saudi Arabia can earn up to ₱1,358,490 per year.
POEA Job Vacancies In The Construction Industry
While POEA oversees and manages the employment of overseas Filipino workers under international companies, it also works closely with various private employment agencies that also manage the employment of OFWs abroad. POEA may announce job openings alongside these agencies, and it is important to note that the availability of the job postings may be inaccurate or not updated. Directly reaching out to the employment agency is ideal. Below is a list of job openings in construction as of August 2023 from the poeajobs.ph website. 
POEA Job Openings in Partnership with M.S. Brain's International Manpower Services


Image from LinkedIn
Carpenter

Mechanical Engineer

Electrical Engineer

Quality Engineer
POEA Job Openings in Partnership with Valesco-SMS Inc.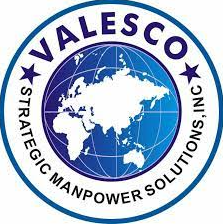 Image from Facebook
Painter/Sandblaster

Rigger Level – II

Coating Quality Controller
POEA Job Openings in Partnership with International Skill Development Inc.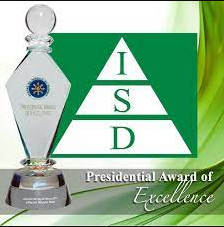 Image from Facebook
HVAC Engineer

HVAC Technician

Draftsman 

Civil Surveyor 

Mechanical Engineer 

Electro-Mechanical Technician

Mechanical Maintenance Technician

Electrical Maintenance Technician

Senior Electrical Maintenance Technician

Instrumentation Engineer

QA/QC Engineer

General Commissioning Foreman

Building Information Modeling (BIM) Specialist

Electrical Commissioning Technician

Electromechanical Technician

Mechanical Technician

General Foremen Construction (Mechanical)

Senior Mechanical Commissioning Technician

Senior Service Engineer

Electronics Technician

HVAC Mechanical Maintenance Technician

Planning Engineer

Concrete Cutter/Driller
POEA Job Openings in Partnership with JOBLANE International Manpower Services Inc.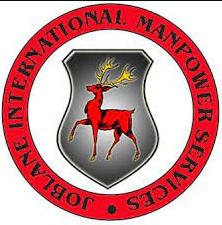 Image from Facebook
Powder Coater

Insulation Installer

Aluminum AIG (TIG) Welder Fabricator 

Fence Installer

Painter 

Mechanical Fitter

GMAW FCAW Structural Welder Fabricator

Plumber

Drain Layer/Construction Plumber
How To Apply To A POEA Job Opening?
Most job openings are posted in the poeajobs.ph website requires hopeful applicants to attain a technical or vocational course that is applicable to the position they are applying for. In addition to this, applicants are required to have varying years of experience depending on the job description. The average years of experience required in each job range from 2 years to 5 years. However, this is only common in job openings for jobs that are not in a supervisor or superior level. Make sure to contact the private employment agency in partnership with POEA to gain all the necessary information needed to successfully send an application to the job position you are applying for.
The Future Of OFWs In The Construction Industry With POEA
For many decades, the Philippine Overseas Employment Agency has been supporting the successful application of millions of Filipino professionals to land the job of their dreams abroad. For construction professionals, there are many job opportunities waiting for them, and they always update online postings through the poeajobs.ph website. Before applying for these jobs, it is necessary to understand the job description, requirements, and corresponding information that hopeful professionals need to have in order to proceed with their application.
References:
POEA Jobs. (n.d.).

Construction / Civil Works Archives

. POEA Jobs. Retrieved August 8, 2023, from https://poeajobs.ph/job-category/construction/

POEA Jobs. (n.d.).

Joblane International Manpower Services

. POEA Jobs. Retrieved August 8, 2023, from https://poeajobs.ph/agency/joblane-international-manpower-services/

POEA Jobs. (n.d.).

Valesco-SMS

. POEA Jobs. Retrieved August 8, 2023, from https://poeajobs.ph/agency/valesco-sms/

ERI Economic Research Institute. (n.d.).

Construction Worker Salary in Philippines

. ERI Economic Research Institute. Retrieved August 8, 2023, from https://www.erieri.com/salary/job/construction-worker/philippines

POEA Online. (n.d.). Top 10 Jobs for Filipinos in Saudi Arabia. POEA Online. Retrieved August 8, 2023, from https://poeaonline.com/filipino-jobs-saudi-arabia/