Kapamilya star Andrea Brillantes, also known as Blythe, and is best known for her role as "Marga" in Kadenang Ginto, recently released a Youtube vlog for her "dream teenage room" tour!
The popular child celebrity, having more than 3 million Youtube subscribers, has also reached more than 3-million views for her new room tour vlog as of writing. 
We cannot deny the fact that the child celebrity's life updates and vlogs brought so much happiness and inspiration to all her fans, particularly in these trying times in the pandemic.
Andrea started her career as an actress at 8 years old. Since then, she has had a lot of opportunities all throughout her career. Things got more exciting when the 18-year-old Kapamilya star recently achieved one of her biggest dreams – her dream home. This prompted her fans to get so curious about what her bedroom looks like.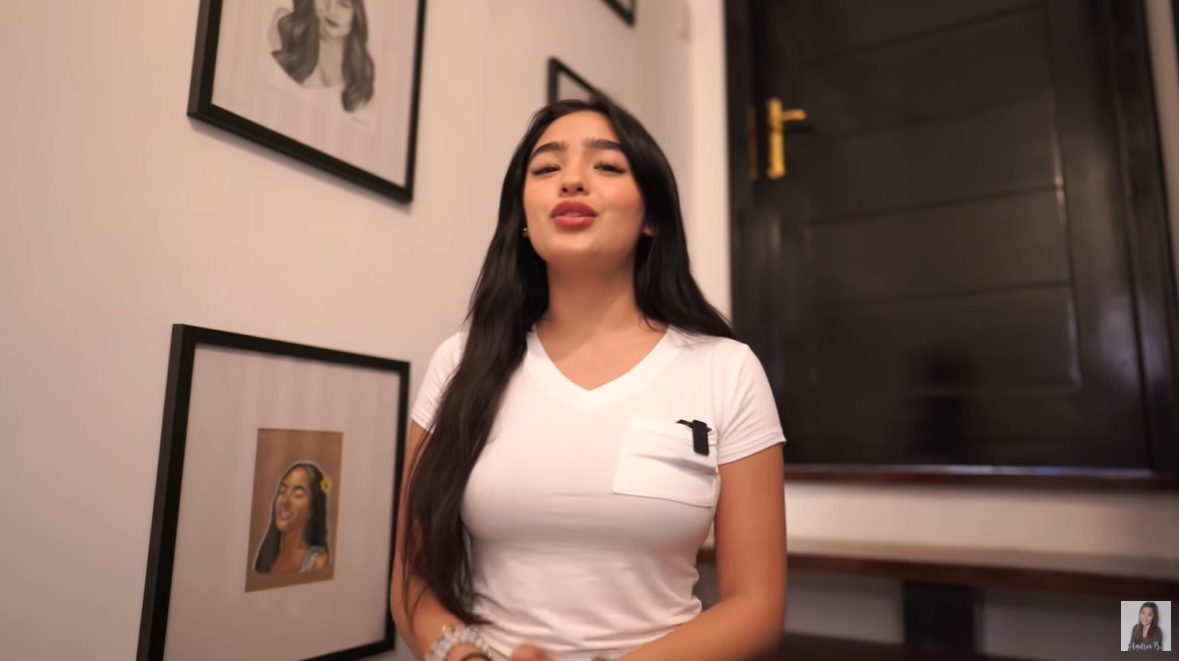 New room reveal!
So, here it is! Andrea virtually toured her fans to her "dream teenage room". According to the Kapamilya star, this is one of her most-requested vlogs. Let's take a look!
Andrea said that she's really been dreaming of having an attic bedroom. That's why her room is situated on the third floor of her dream house, the closest thing to having an attic room. She also thanked her interior designer, Mundo Design and Build, for designing and transforming her room with what exactly she wanted it to be –a teenage-themed vibe. Her room was a combination of charming yet cool vibes.
Snack bar
As you enter Andrea's room, you'd immediately get envious of her vintage-inspired mini snack bar filled with cotton candy maker, ice cream maker, popcorn maker and snow cone maker. It has bright neon signage and a pop-out of red as the dominant color. Plus she also added there her red mini fridge gifted by her Huwag Kang Mangamba co-star Dimples Romana.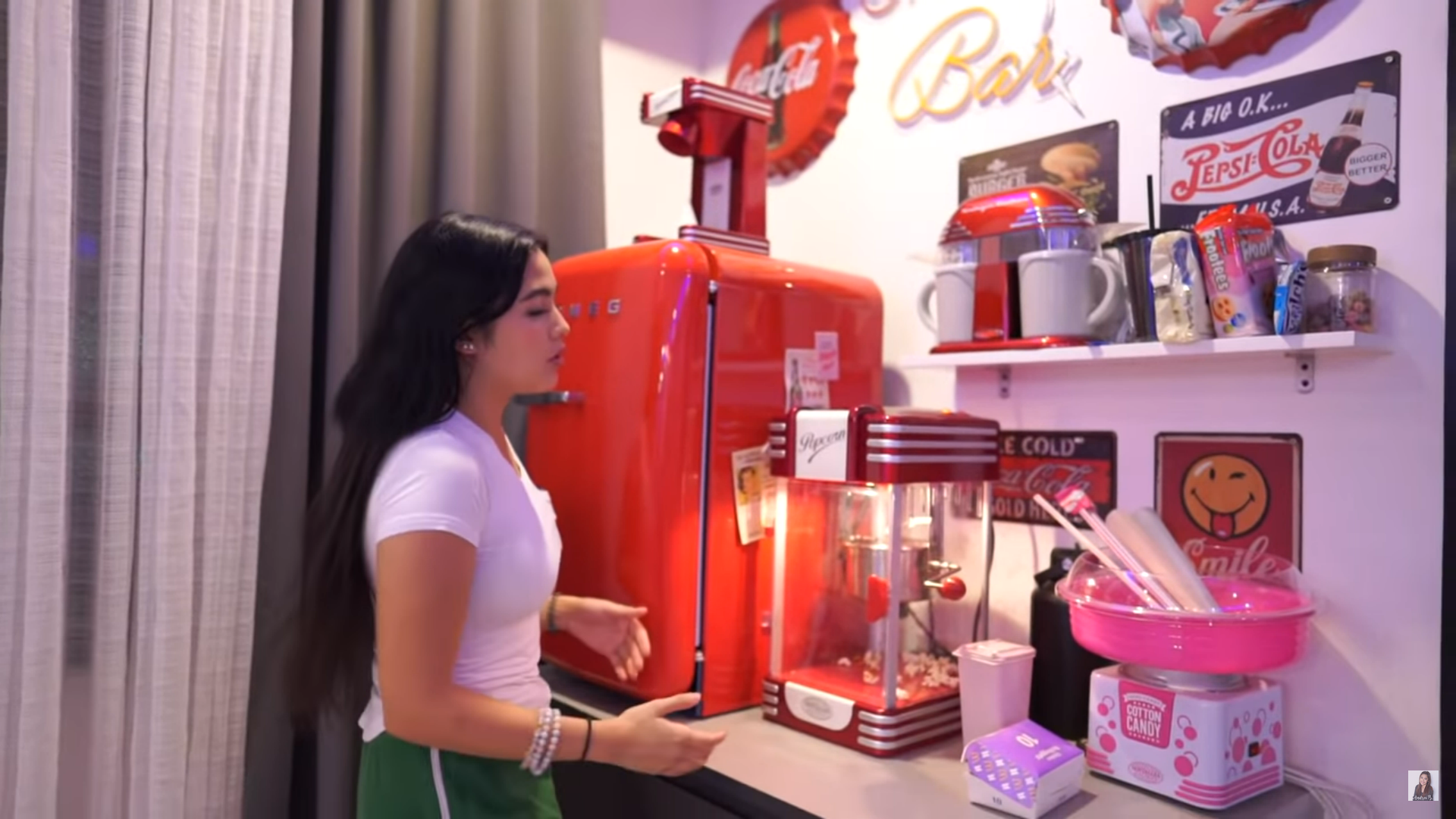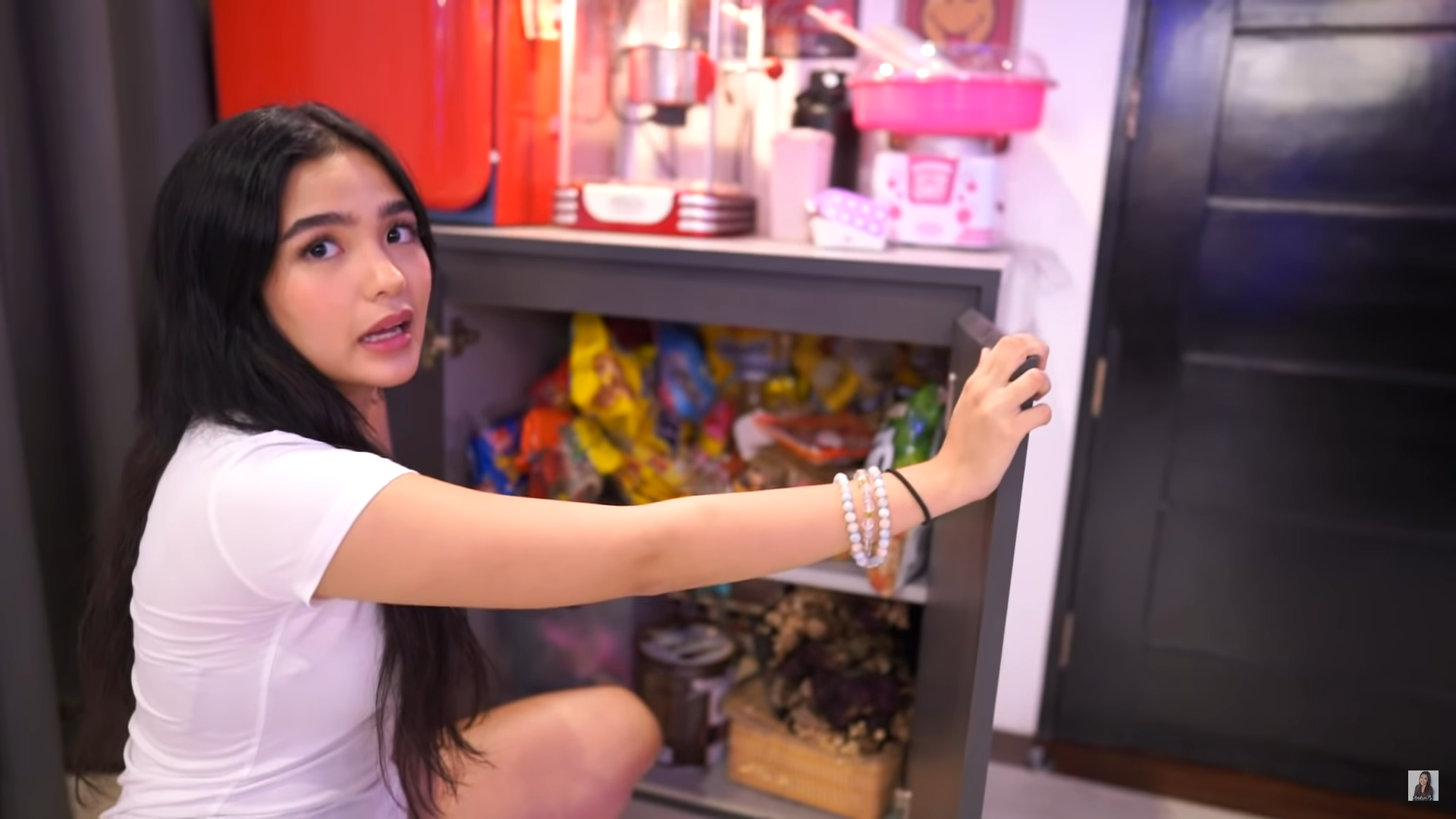 Lounge area or 'tambay' area
The lounge area is where Andrea usually sleeps at night. She has a TV set and a couch that can be transformed into a full-sized bed.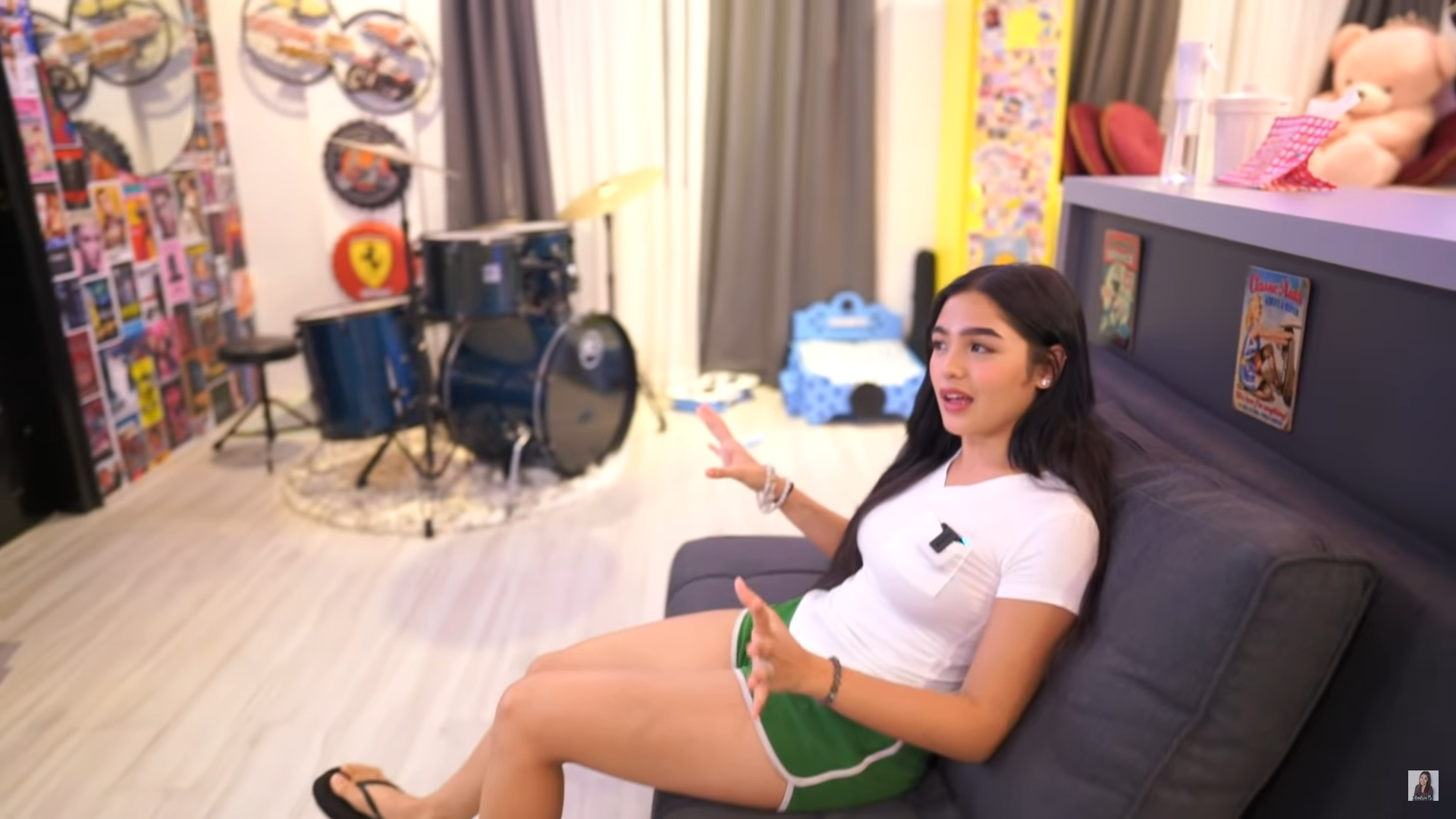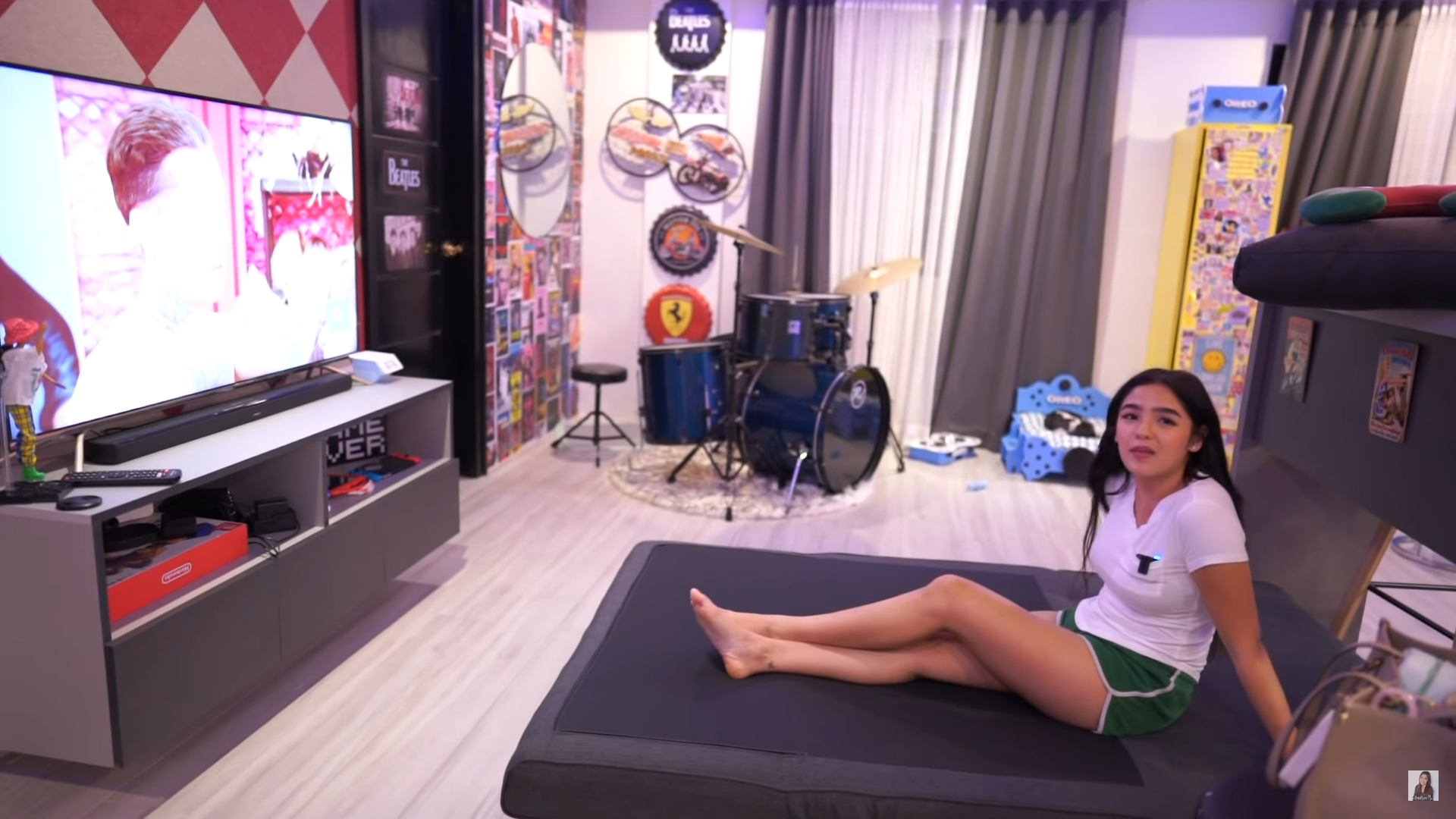 Music corner
For the Kapamilya star's music corner, it's where she houses her drum set which she got as a gift. For now, it's still a display but she's looking forward to actually learning how to play it.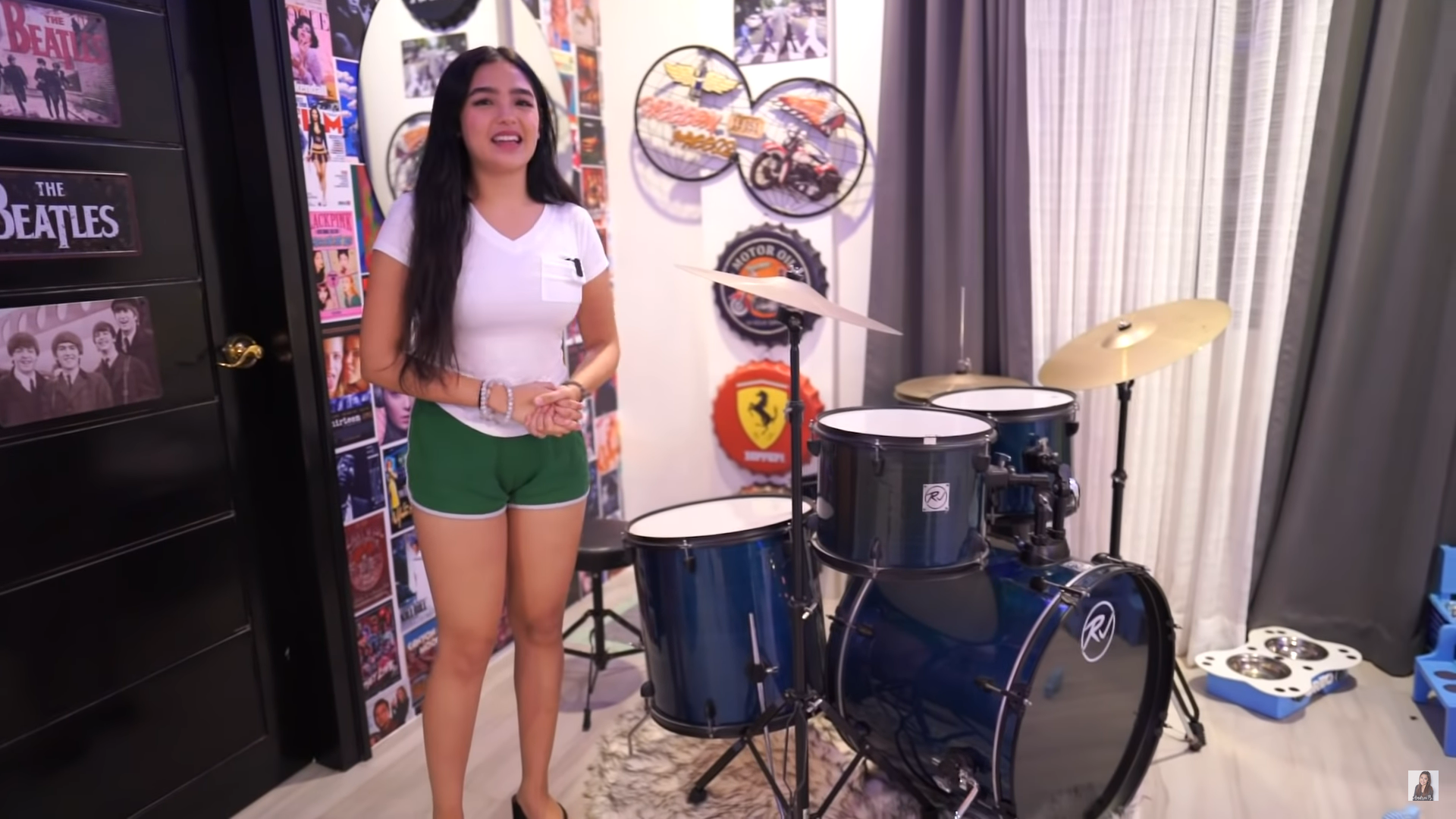 Storage bed
The Kapamilya actress has her "muni-muni" spot near the window where she can  get a bit of senti and emo, especially when it rains. But, it's more than that, it is a storage bed with storage cabinets underneath which Andrea repainted it herself.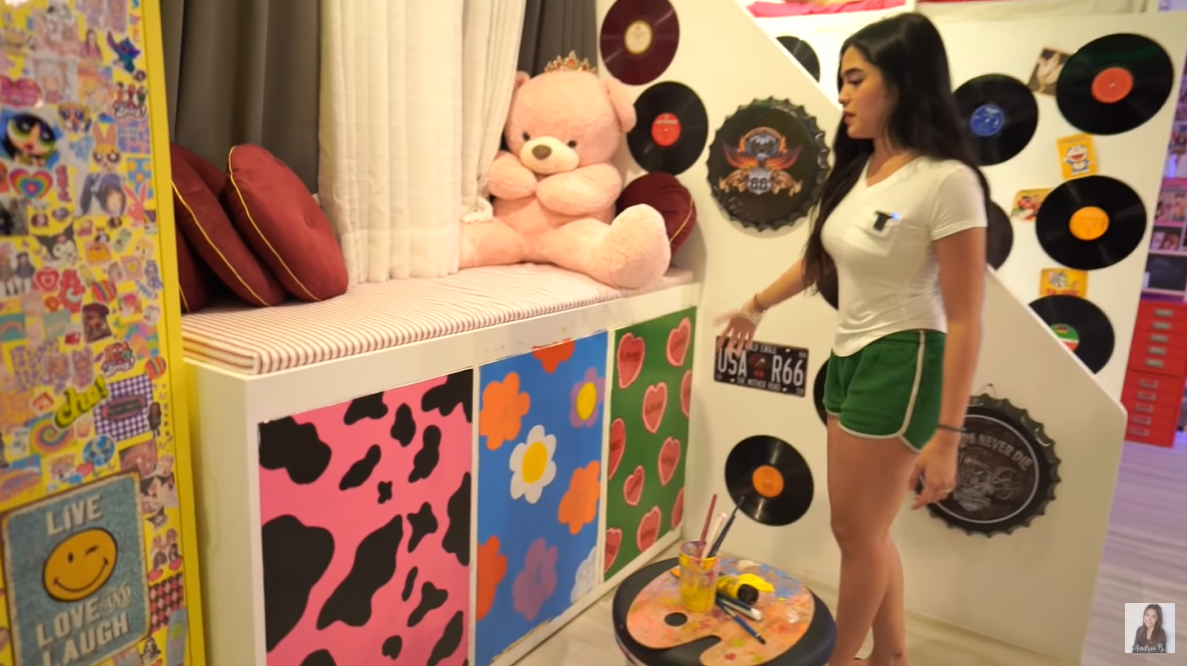 High-school inspired locker
Lakas maka-high school vibes. Andrea said that she really wanted a locker  for high school vibes because she probably missed it as she used to be home-schooled during her "Pangako Sa 'Yo" days. Her yellow locker has a lot, as in, a lot of stickers; and inside is her sewing kit, her school uniform and ID as "Margaret Bartolome" in Kadenang Ginto, and other girly stuff.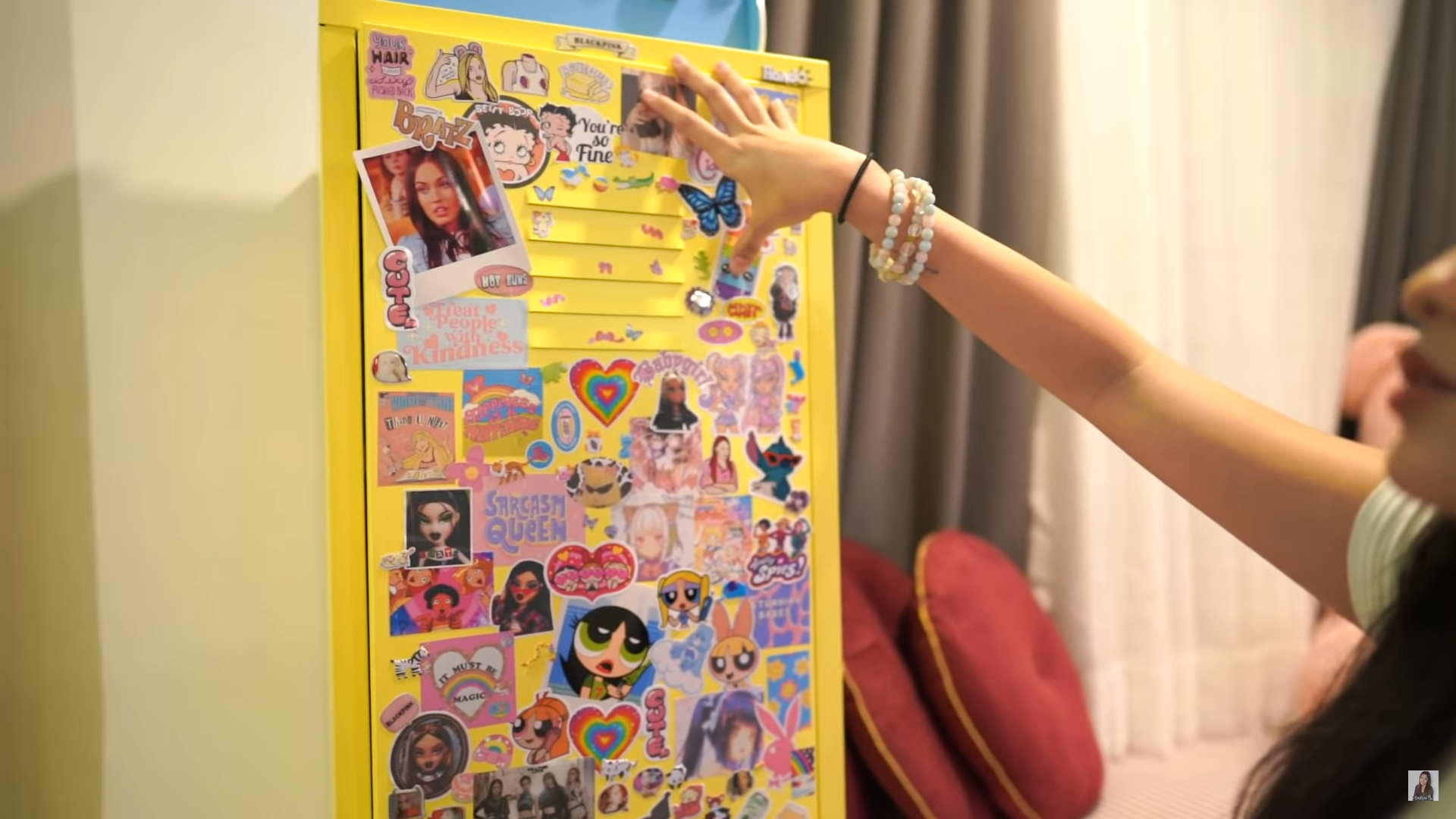 Collection showroom
Showcasing Andrea's collections and other fascinating stuff is this long shelf in her collection showroom. It's a spot in her room that greatly reflects Andrea's personality and interests. It's a place to flex her stuff like rollerblades, rider helmet, skateboard, and even her tarot cards, crystals, and manifestation box.
She also has collections of Funko Pop, Marvel, mini-collections of Harley Quinn merch, Adventure Time figurines, and casino items displayed in different spots. The child actress also dedicated space for her board games, puzzle games, and her books which are mostly about astrology. A huge portion also is allotted for her Blackpink merch, albums magazines, and her remarkable light stick.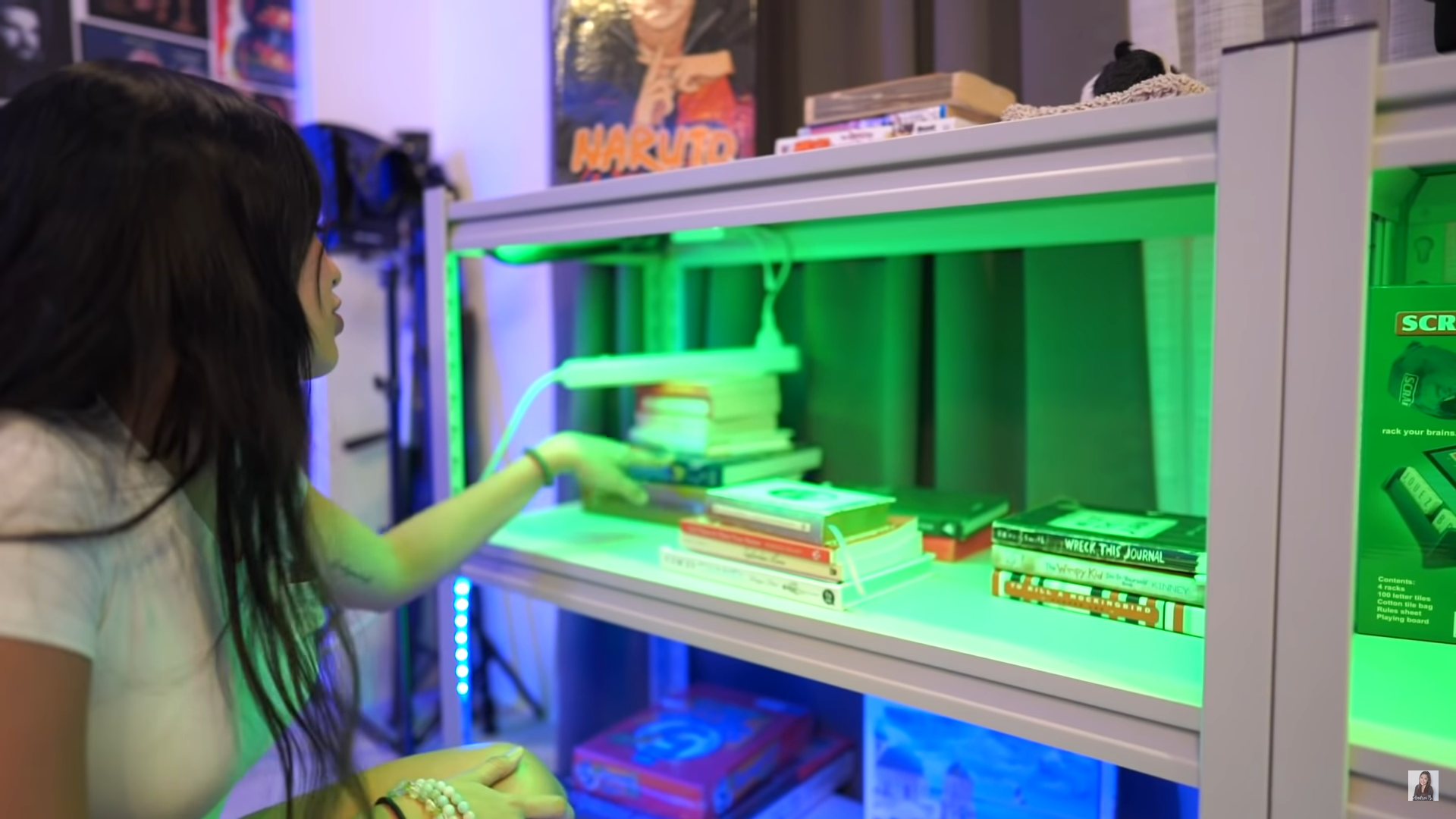 Vanity area
Here's the most favorite part of her room –the vanity area. We all know how gorgeous Andrea is. Hindi papakabog! She has this huge wall mirror surrounded by wallpapers mostly by her favorites' Blackpink, Megan Fox, and wallpaper posters of her favorite movies.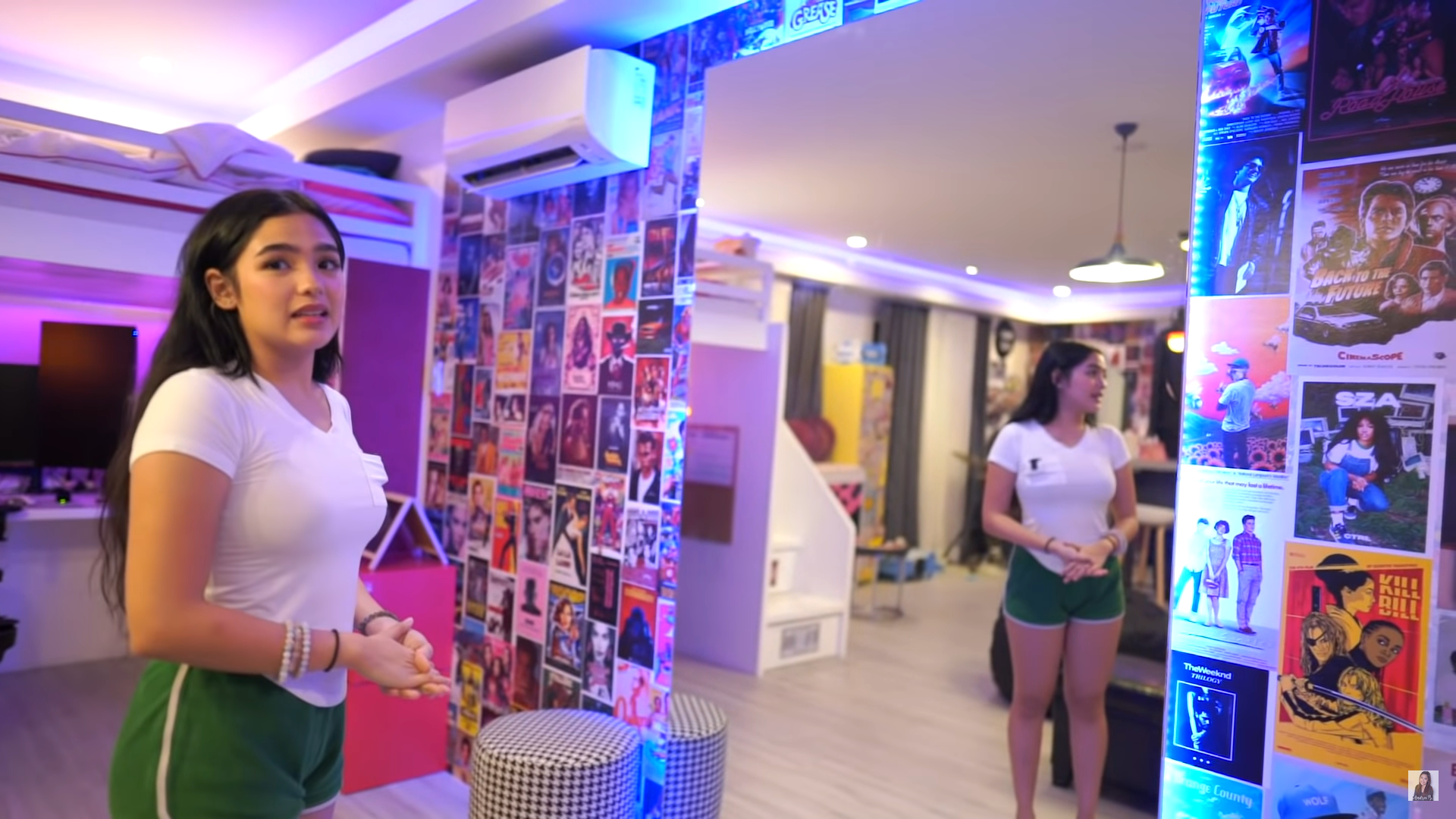 Loft bed
Lastly, the dream of many, her loft bed. There are mini stairs, which also served as storage, leading to her minimalist loft bed. She has her table in the bed with her blessed candle, crystals, and a small Nazarene statue.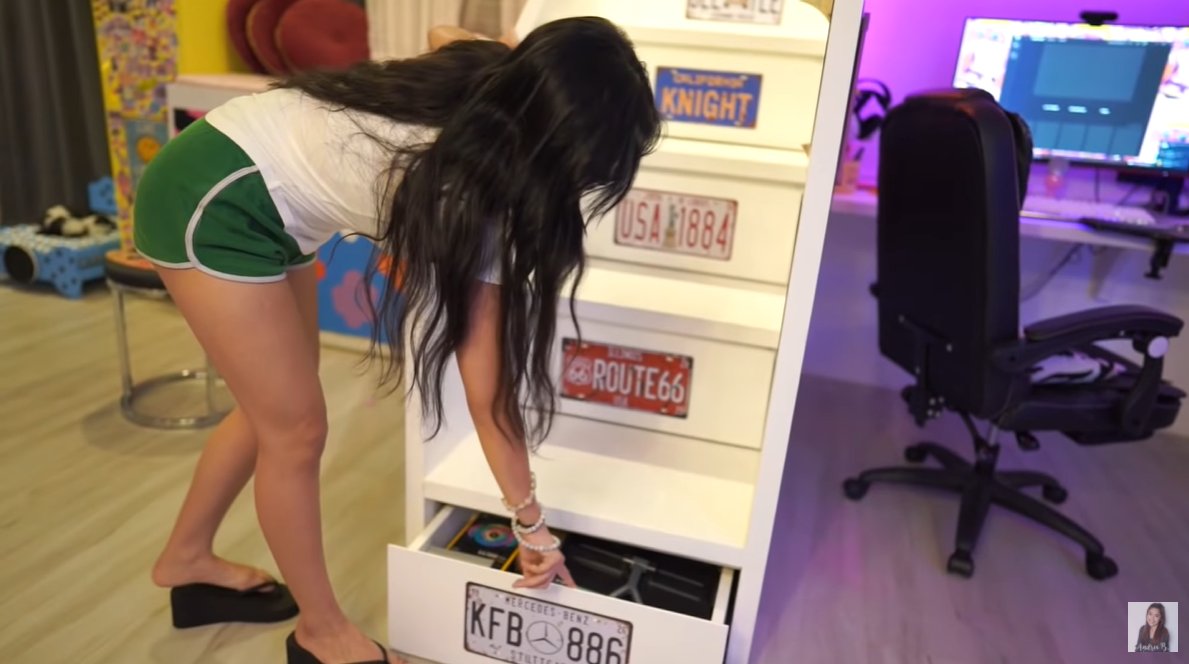 There's more! Andrea also mentioned that she's about to feature her super girly and cozy PC setup, which she called her "own comp shop" on her future vlogs. Better not miss out on that!
Watch Andrea Brillantes' full new room tour vlog below: