Construction sites are some of the most dangerous workplaces there are. The labor is almost always intensely physical and construction professionals are often exposed to heavy mechanics and other circumstances that may pose risks to their health, safety, and even life. The chances of getting injured or experiencing health issues are much higher for construction professionals, which is why it is important for both workers and project managers to have sufficient expertise and oversight to avoid dangerous situations. 
The CMDF, or Construction Manpower Development Foundation, offers a couple of safety and health training courses for the benefit and improvement of Filipino construction professionals. The CMDF, which is one of the implementing boards of the Department of Trade and Industry's Construction Industry Authority of the Philippines (CIAP) oversees the development and training of local construction professionals to improve not only the health and safety of Filipino construction workers but to also contribute to the overall growth of the Philippine construction industry. 
CMDF offers a couple of safety and health training programs for construction professionals. These courses offer all the essential training and project safety management skills that construction professionals should be adequately trained in. Below are the safety and health training courses offered by the CMDF for people in the construction industry.
Construction Safety Programs by the Construction Manpower Development Foundation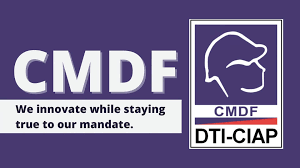 Image from LinkedIn
One-Day Construction Workers' Safety & Health Orientation
With this CDMF-administered one-day safety and health orientation, construction workers are provided with the sufficient safety training necessary for all professionals to maintain their safety and health while working on construction projects. This orientation is also meant to allow construction professionals to learn all the policies and safety guidelines of all collaborating agencies, such as DOLE, DPWH, DTI, PRC, and DILG. 
This one-day safety and health orientation is based on the Memorandum of Agreement- Joint Administrative Order No. 01, series 2011 by the Department of Labor, wherein CIAP has mandated CMDF to provide a one-day safety and health orientation to all construction workers employed and working on a construction project. 
2-Day Construction Safety And Health Management Seminar For Authorized Maintenance Organization 
Designed for construction proprietors or authorized maintenance organizations, this 2-day construction safety and health management seminar by the CMDF can be considered as a substitute for the Construction Occupational Safety and Health's 40-hour extensive program that focuses on the orientation of participants about the necessary corresponding plans in case of hazard and risks. 
Construction Safety & Health (Cosh) Course For Site Safety Officers
This course offered by the CMDF is designed for construction site Safety Officers to improve their knowledge of construction health and safety and the implementation of these protocols during operation. 
Safety & Traffic Control During Road Construction
To protect the construction professionals and ensure the safety of pedestrians, CMDF's Safety and Traffic Control course offers safety and traffic protocol orientation during road construction to minimize accidents and ensure a smooth traffic flow, especially in construction sites located in streets, trails, highways, and expressways.
The Importance of CMDF's Safety And Health Training
CMDF's initiatives in providing the necessary orientations and training for construction professionals are important for maintaining a culture that puts a focus on the safety and well-being of workers. Participating in these programs will not only secure the safety and health of construction professionals, but they will also improve the overall operation of a construction project. As the Philippines' construction industry continues to grow, contractors and workers should strive for responsibility in observing proper safety practices. 
References
AGC Conferences. (n.d.).

Construction Manpower Development Foundation – AGC Conferences

. AGC Conferences. Retrieved July 21, 2023, from https://www.agcconferences.com/construction-manpower-development-foundation/

Construction Industry Authority of the Philippines. (n.d.).

Productivity Training Development Program

. Construction Industry Authority of the Philippines. Retrieved July 21, 2023, from http://construction.gov.ph/program_and_services/productivity-training-development-program/

CONSTRUCTION MANPOWER DEVELOPMENT FOUNDATION. (n.d.). FACT SHEET. Retrieved July 21, 2023, from http://construction.gov.ph/wp-content/uploads/2022/02/Safety-COSH.pdf

Construction Manpower Development Foundation. (n.d.).

Construction Manpower Development Foundation

. DBM. Retrieved July 21, 2023, from https://www.dbm.gov.ph/wp-content/uploads/OPCCB/OPIF2010/DTI/CMDF.pdf

Foulis, M. (2022, June 7).

5 Reasons why safety training is important in construction

. Canadian Occupational Safety. Retrieved July 21, 2023, from https://www.thesafetymag.com/ca/topics/technology/5-reasons-why-safety-training-is-important-in-construction/408703

Occupational Safety and Health Center. (n.d.).

Safety Training Organization | Occupational Safety and Health Center

. Occupational Safety and Health Center. Retrieved July 21, 2023, from https://oshc.dole.gov.ph/sto/

Professional Career Development – Manila. (n.d.).

Construction Manpower Development Foundation – CMDF

. Professional Career Development – Manila. Retrieved July 21, 2023, from http://professionalcareerdevelopment-manila.blogspot.com/2010/10/construction-manpower-development.html