For many professionals, learning does not end once we receive our high school or college diplomas. A Master's Degree is always a prospect and for shorter courses with good educational scopes, professional certifications are also a viable option. In today's competitive job market, additional knowledge and honed expertise are always more attractive for potential employers, especially in the construction industry where many hopeful professionals are vying to enter.
The Technical Education And Skills Development Authority, more commonly known as TESDA, is one of the many institutions in the country that specializes in providing quality technical education for individuals who are aspiring to enter the industry of their prospect, or simply upgrade their pre-existing skills for upward movement in their field. TESDA is one of the most prominent institutions responsible for granting the necessary education and certifications for both students and professionals, especially in the construction industry.
In this article, we will discuss some of the most useful construction-related TESDA programs and certificates for both aspiring individuals and construction professionals alike. These TESDA certificates can improve one's chances of reaching better career opportunities or improving their skills in the work that they are already doing. Below are some of the TESDA construction-related certificates and programs that can boost your professional prospects, available as of June 2023.
Plumbing National Certificate II
Learning to plumb is important for construction professionals because it equips them with a valuable and in-demand skill set that is a crucial part of almost every infrastructure project. Proper plumbing ensures that all water supply systems, drainage systems, and fixtures are properly installed. By understanding plumbing principles and techniques, construction professionals can contribute to the overall success of construction projects while expanding their career opportunities within the industry. Below is a list f TESDA Construction-related courses with a specialization in plumbing.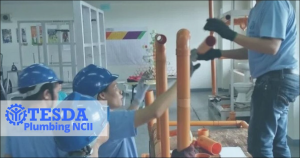 Image from TESDA
Introduction To Plumbing
Preparing Estimation of Materials for Multiple Plumbing Units
Performing Multiple Plumbing Units Installation and Assembly
Performing Leak Testing
Performing Plumbing Repair and Maintenance Work
Photovoltaic Systems Installation National Certificate II
In today's construction industry, the demand for renewable energy solutions is growing. Learning Photovoltaic (PV) Systems Installation is important for construction professionals because it enables them to contribute to this essential change in the industry. Sufficient knowledge of photovoltaic systems installation is crucial for construction professionals because it allows them to meet the rising demand for renewable energy solutions and pick up sustainable construction practices. Below are the TESDA construction-related courses that offer Photovoltaic Systems Installation National Certificate.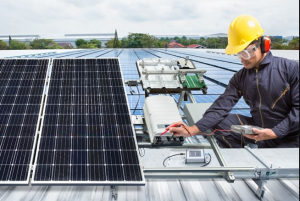 Image from PTC-IBA
Introduction to Photovoltaic Systems Installation
Performing Site Assessment
Checking PV Components and Materials Compliance
Installing Photovoltaic Systems
Performing PV System Testing and Commissioning
Additional Construction-related Courses Offered By TESDA
Other TESDA courses are offered by accredited schools, but their availability with depend on the regions where the student/aspiring professional resides. Below are some additional construction-related courses offered by TESDA as per the website.
Heavy Equipment Operation Courses NC II
Backhoe Loader
Bulldozer
Forklift
Hydraulic Excavator
Operator Course
Technology Courses
Diploma in Civil Technology
1-year course in Drafting Technology
Drafting Technology Course
Technical Courses
Technical Drafting NC II
Architectural Desktop (35 Hours)
Building Wiring Installation NC II
Building Maintenance Supervision
Electrical Courses
Industrial Electricity
1-year Practical Electricity
Craft Courses
Carpentry NC II
Construction Painting NC II
Fiberglass Craft
Masonry NC I and NC II
Pipe Fitting NC II
Tile Setting NC II
TESDA Certificates For Skill Upgrade
Receiving a TESDA certificate in the construction-related field provides great opportunities for individuals who want to enter the construction field and professionals who want to upgrade their skills. With constantly evolving technology and advancements in the industry, it is ideal for people in the field to increase their set of skills and expand their pre-existing knowledge. By investing in these certifications, individuals can position themselves for success in a competitive job market.
References:
TESDAOnline (n.d.) TESDA Courses that can use in Construction Jobs. Retrieved from: https://www.tesdaonline.info/2016/01/tesda-courses-that-can-use-in.html
TESDA (n.d.) TESDA Construction. Retrieved from: https://e-tesda.gov.ph/course/index.php?categoryid=75