Landscape designers frequently work in small-scale or residential settings to create an attractive landscape that fits the aesthetic and practical requirements of their clients.
Photo Courtesy: Career FAQs
Landscape designers must be knowledgeable in soil, plant science, pest control, and drainage in order to select appropriate plants and water features for a project. They could be in charge of or personally involved in the installation and upkeep of their projects. This employment may appeal to those who enjoy working outside and with one-on-one clientele.
Is landscape design and landscape architecture the same?
Landscape design stresses horticultural knowledge, as opposed to landscape architecture, which focuses construction practices and requires licensure. Most landscape designers, on the other hand, require some formal education in drawing, design concepts, and horticulture.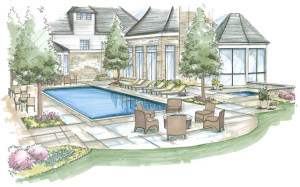 Photo Courtesy: Van Zelst, Inc.
How to kick-start your landscape designer career?
If you want to be a landscape designer, here's a helpful resource to get you started:
1. Research about the profession.
Researching the main tasks and responsibilities of the profession and deciding whether it is something you want to follow is one of the most crucial components when pursuing a career as a professional landscape designer. This can be as simple as doing some web research.
What is a landscape designer?
A landscape designer is a specialist who creates long-term plans to enhance the aesthetic and functionality of private or public spaces. A landscape designer typically works on residential homes, designing and building gardens, patios, walks, outdoor ponds, and other related elements.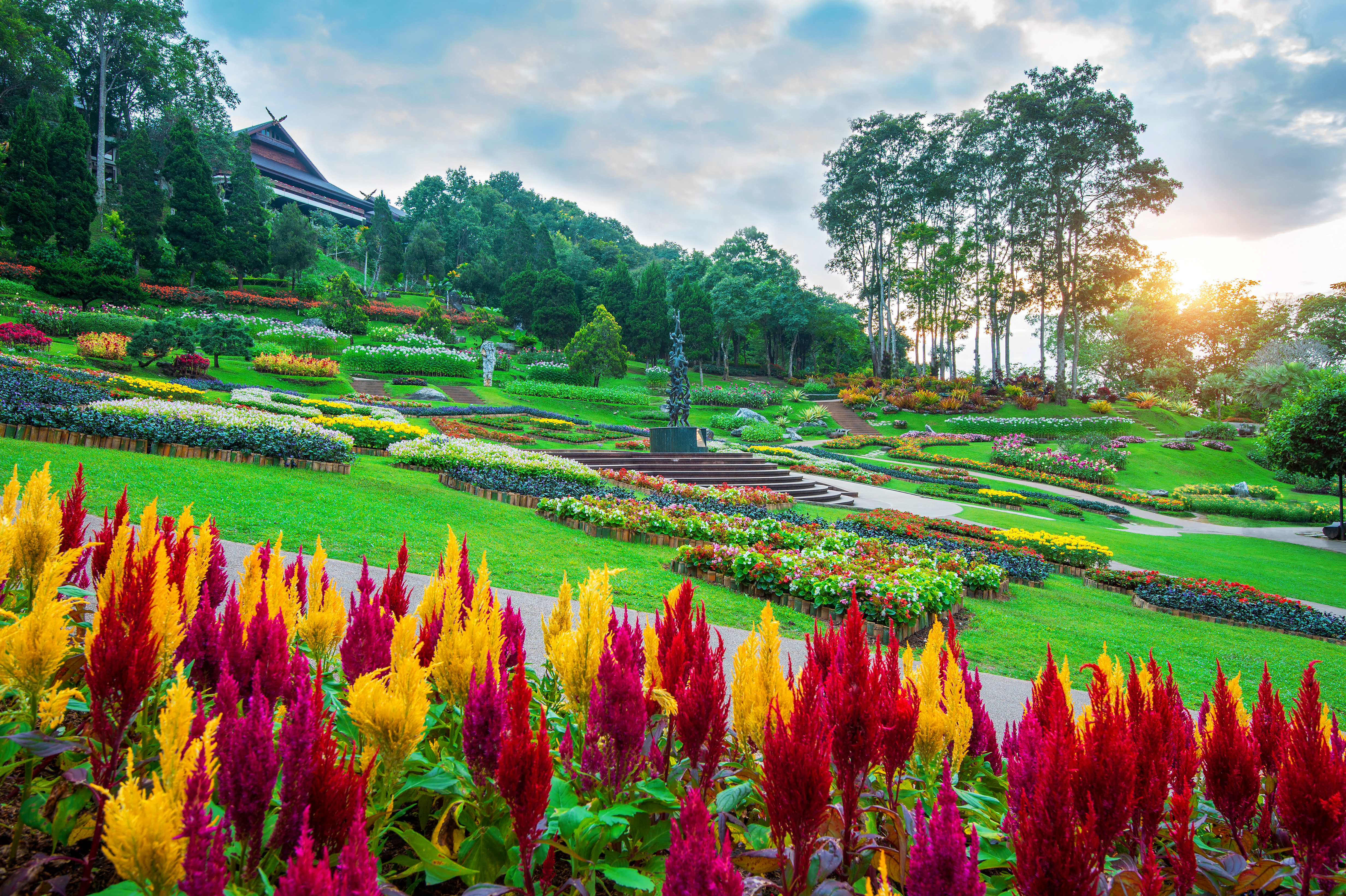 Photo Courtesy: Freepik
During their work, landscape designers frequently blend elements of landscape architecture and garden landscape design. During the planning and design process, the landscape designer considers the client's requests in order to create an engaging outdoor space that meets the client's demands. Landscape designers are entrusted with determining the best plant options for a certain soil type and climate in both phases.
A landscape designer usually collaborates with a landscape architect and groundskeepers. Through her understanding of plants and their ability to grow in various conditions, the landscape designer helps with the design process.
In order to include the client's expectations into the project, the designer must be able to communicate with him and comprehend his expectations. A landscape designer can train grounds maintenance employees on how to care for and preserve the plants once a project is completed.
Strong attention to detail, inventiveness, visualization abilities, communication skills, physical stamina, leadership skills, understanding of plant design, and knowledge of architectural drawing specifications are among the main qualities of a landscape designer.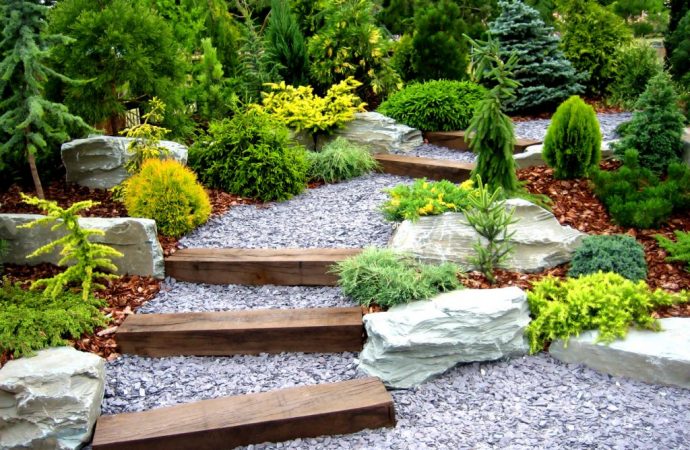 Photo Courtesy: Land Engineering
It's time to take the following step once you've made up your mind about pursuing a landscape design career.
2. Obtain formal education as well as hands-on experience.
A landscape designer, unlike a landscape architect, does not require a license to practice her profession. Plant identification, general landscaping services, and design drawing – whether drafting or computer-generated – are all skills that a competent landscape expert should have.
Students in landscape design, horticulture, or similar fields take classes in drawing, horticulture, planting design, construction concepts, and landscape upkeep as part of their undergraduate studies. Students must complete many hands-on projects, and some programs offer full-time internship opportunities. Business management, bidding, estimate, and contracts are all options for students. Students can also enroll in short courses or credential programs offered by their local technical schools.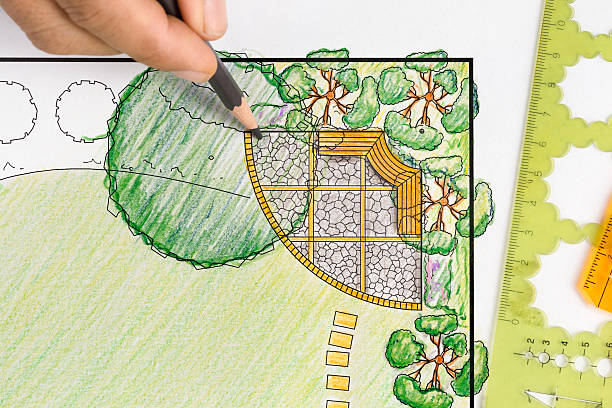 A thorough grasp of various plants and the diseases that affect them, as well as a sense of creativity and artistic flare, are key skills for the job. Landscape designers that are technically aware and know how to use computer-aided design, software, and computer-drafting tools can speed up the design process and produce more professional results.
Some bachelor's degree programs collaborate with private organizations and government agencies to provide students with hands-on horticulture training, such as how to work with trees and plants. Students can also work part-time in grounds maintenance to help them get a job in landscape design faster.
3. Create a network.
Following that, graduates need networks in order to find a job as a landscape designer. They can use internships or groundskeeper labor they did while in school to get full-time work. In addition, attending events and conferences as a student member of organizations allows you to network with design professionals.
Professional memberships are also available, which include benefits such as continuing education opportunities, information on contract and proposal drafting, and savings on marketing materials and industry magazines. Designers can also browse portfolios and blogs of other designers through each organization's web resource.
As one's career progresses, job opportunities may arise that demand the capacity to manage teams of other designers. Looking for opportunities to work on a team project and taking on leadership roles when they become available may help a designer qualify for jobs with greater responsibilities.
Photo Courtesy: Wright Landscape Services
To summarize, aspiring landscape designers should conduct preliminary study, obtain an associate's or bachelor's degree, gain first-hand experience as groundskeepers, and develop a portfolio for networking.
RELATED ARTICLES:
Popular Types of Indoor Landscaping
The Basics and Benefits of Landscaping
10 Beautiful Indoor Plants to Help Purify the Air in your Home
CITATIONS:
Be a Landscape Designer: Step-by-Step Career Guide. Study.com. (2020, March 3). Retrieved October 13, 2021, from https://study.com/articles/Be_a_Landscape_Designer_Step-by-Step_Career_Guide.html.
Beaulieu, D. (2019, June 26). How to Become a Landscape Designer. The Spruce. Retrieved October 13, 2021, from https://www.thespruce.com/how-to-become-a-landscape-designer-2132376.
Rojas, E. (2017, November 21). Qualifications of a landscape designer. Chron. Retrieved October 13, 2021, from https://work.chron.com/qualifications-landscape-designer-3678.html.
Tuccio, C. (n.d.). How To Become A Professional Landscape Designer: A Complete Guide. DRAFTSCAPES. Retrieved October 13, 2021, from https://draftscapes.com/how-to-become-a-professional-landscape-designer/.