As many people would say regarding the importance of insurance policies, you can't run from risks, but you can be prepared. While the construction industry functions on well-thought-out plans, thorough preparations, and careful calculations, the nature of the industry is still dynamic, and it is not completely impossible to run into risks, regardless if those risks are anticipated or completely unforeseen. 
Insurance is responsible for preparation for the future. In the construction industry, where everything carefully assessed and planned still has the slightest possibility of running into issues, having insurance is like a safety net that can allow the project to have a softer landing pad in order to get back up and running easier. In this article, we will delve into the importance of insurance in the construction industry and explore the best types of insurance for various considerations regarding your construction projects. 
The Importance Of Insurance In Construction 
It is with no exaggeration that every construction site is prone to multiple safety hazards all the time. This is why it is always a requirement for construction professionals to be fully and properly equipped with all the necessary protective equipment during construction and even just around the site of the project. In addition to physical accidents, construction sites are also not immune to other unforeseeable issues a project might encounter, such as natural disasters, theft, vandalism, and errors and omissions, whether on purpose or without, of professionals who worked in the construction. Insurance plays a very important role in protecting the construction project against these risks and many more.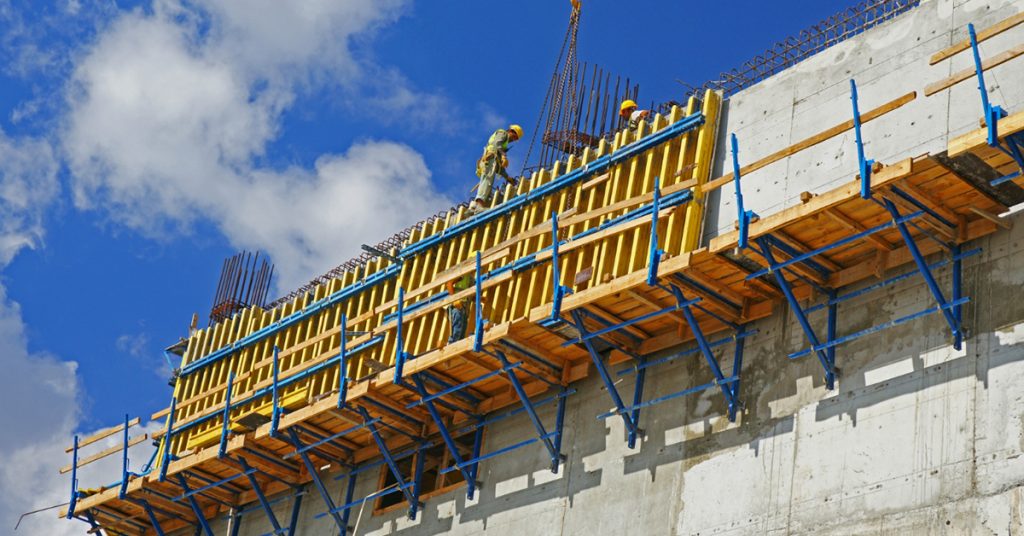 Insurance has multiple other benefits that a policyholder can receive apart from being a financial safety net. Insurance also plays a large role in providing the liability coverage that should be critical in preparing for construction projects. Although not very common in well-prepared projects with professionally trained employees, accidents and injuries can still occur on-site and insurance can project both the company and the employees involved in incidents. In addition to this, having insurance is useful in financial risk management and the stability of the project during encounters with unexpected issues that can affect the project's operations and success. 
Basic Types Of Insurance For Construction Projects
The most suitable types of insurance for your construction project ultimately depend on the type, variables, and operations included in the project. In addition to this, insurance companies include different benefits and clauses in their policies. Proper assessment and collaboration with the project managers and insurance companies should be thorough. Below are some of the most common types of insurance for construction projects.
General Liability Insurance 
Even carefully planned construction projects are not entirely safe from accidents that may occur on the site. A general liability insurance policy provides compensation and sometimes assistance to those who were injured due to an incident on the project. This includes civilians or third-party individuals who were affected by an incident that occurred due to an accident during the construction project. A General Liability Insurance policy provides the financial support that a construction project needs in order to not drastically fall out of schedule due to a lack of funds after compensating the affected parties. 
Contractors All-Risk (CAR) a.k.a. Construction All-Risk Insurance 
This comprehensive construction insurance provides the project an encompassing protection against multiple potential risks that an infrastructure project can run into during the construction phase. CAR insurance typically covers property damage coverage, third-party liability (similar to general liability policy), construction equipment insurance covering the loss or damage of construction tools and machinery, and DSU or delay in the start-up of a construction project, in which a construction project will receive compensation to make up for the financial losses as a result of pauses in the project. 
Property All-Risk 
Similar to CAR insurance, property all-risk insurance provides a wide range of protection for various hazards that may occur during or because of an unpredicted incident in or during the construction phase. This includes natural disasters like typhoons, floods, impact damage, volcanic eruption, riots, vandalism, and earthquakes.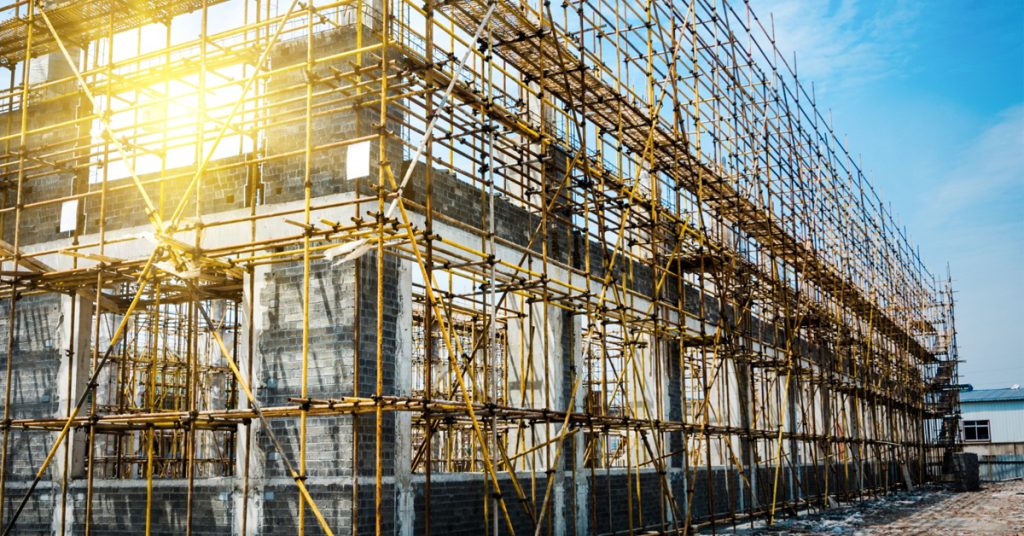 3 Companies that Offer Construction Insurance in the Philippines
A variety of banks and insurance companies offer construction insurance to their customers, whether it is general liability insurance or specific coverage tailored to their needs. Here are just some of the entities that offer construction insurance:
BDO Insure
Under one of their subsidiaries, BDO Insure, BDO Unibank offers a construction package that will assist managers so that financial hassles won't derail their projects. BDO Insure provides services that will assist individuals find the right insurance package for them.
BPI MS Insurance
BPI MS Insurance is a joint venture of the Bank of the Philippine Islands (BPI) and Mitsui Sumitomo Insurance Company, one of Japan's largest non-life insurance companies. Their BPI/MS Engineering Policies provide the project owner and the contractor protection against damage and loss of materials, accidents, work in progress, construction equipment, and machinery. They have four comprehensive coverages for specific needs, including:
Contractors' All Risks Insurance (CAR): This insurance policy provides coverage for construction projects, protecting against accidents, damages, and losses to buildings, materials, equipment, and machinery. It applies to various projects like condominiums, offices, hospitals, schools, factories, roads, and bridges. The policy covers risks such as fire, lightning, explosions, negligence, theft, and more.
Erection All Risks Insurance (EAR): This insurance policy offers coverage for accidents that cause damage or destruction to machinery, equipment, and apparatus during the installation process. It is applicable to contractors involved in installing elevators, air-conditioning units, generators, and electrical systems. Additionally, the policy can provide coverage for third-party liabilities that may arise from the project's installation.
Machinery Breakdown Insurance (MBI): This insurance policy offers coverage for machinery, mechanical, and electrical equipment against breakdown caused by accidents. It is commonly applied to transformers, compressors, pumps, and generators. MBI can provide coverage for various causes, such as faulty design, lack of skill, and explosions. Additionally, the policy can also cover third-party liabilities that may arise from property damage due to explosions, collapses, or tearing apart caused by centrifugal force.
Electronic Equipment Insurance (EEI): This insurance policy provides comprehensive protection against all risks for specialized electronic equipment, including computers, x-ray machines, communication facilities, studio equipment, and data processing machines. The policy covers the full replacement value of your electronic equipment, the cost of recovering lost information and data, and any additional expenses incurred if you need to rent substitute computer facilities.
AXA Philippines
The Construction and Engineering product line offered by AXA Philippines encompasses a range of policies designed for construction or civil engineering projects, installation or erection works, as well as the operation of machinery and equipment. AXA Philippines provides coverage for unforeseen and sudden physical loss or damage to the project caused by any cause, except for those explicitly excluded in the standard Contractors All Risk (CAR) policy. Here's a rundown of the services that they offer:
Contractor's All Risk: This insurance policy provides coverage for all types of construction works and civil engineering projects, ensuring protection against potential hazards that may pose a threat during the construction process.
Erection All Risk: This insurance policy covers the erection or installation of various individual machines or plants, which can range from complete power stations to lifts and air-conditioning systems.
Machinery Breakdown: This insurance policy provides coverage for all types of stationary machinery and industrial apparatus, ranging from small electric motors to steam turbo alternators used in modern electric power plants. The coverage applies to both machinery in normal working condition and machinery that is not currently in operation.
Electronic Equipment: This insurance policy offers coverage for various types of electronic equipment used in offices, hospitals, and related settings.
Boiler and Pressure Vessel: This insurance policy provides coverage for damage to boilers and pressure vessels that occurs solely due to explosion or collapse during their regular operation.
Construction Plant and Equipment: This insurance policy provides coverage for construction equipment, including portable tools, bobcats, and mobile or tower cranes.
Insurance In The Construction Industry
Insurance is an indispensable component in every construction project. It serves as a protective shield, or a cushion, for construction projects that may encounter hazards that may delay or negatively affect the completion of the project. Insurance is important to reduce the effects of property damage, liability claims, and other unforeseen problems that may arise during the project, or due to the project. 
When planning for suitable insurance for your construction project, it is always important to assess your needs and what risks are included in the undertaking. It is also important to remember that various insurance companies will design their insurance plans differently that's why sufficient discussion and transparency are needed from both the insurance company and the policyholder. By understanding the basic functions of insurance types for construction projects, construction professionals can make informed decisions on what is the appropriate coverage for the project. 
References: