"A New Year, A New You!" is one motto that is especially fitting for 2020 since it is also the start of the new decade. With that said, extending self-improvement to making one's environment better is also something that this new decade can celebrate.
When it comes to interior design, the look of a home is a reflection of its owner. Homes are a place for owners to reshape into something they want, whether it's just a new coat of paint or a full refurbishing. If you are opting for the latter, then get inspired and take notes on what's hot in this exciting year.
Every year, interior design enthusiasts say their piece on what trends are on the rise in the industry based on their observations. Yearly trends are somewhat redundant to follow compared to acknowledging trends within a decade, IE. The 70s, the 90s, the 2010s. With that said, it would be incorrect to assume that the design trends of 2018-2019 are obsolete. Those years saw a push in contemporary minimalism, combining the themes of modernism and modest living. This follows the use of soft colors, combined with elegant furnishings and hard textures, creating a harmonious environment that is still sought after to this day. House style examples of this include contemporary, Scandanavian and mid-century modern.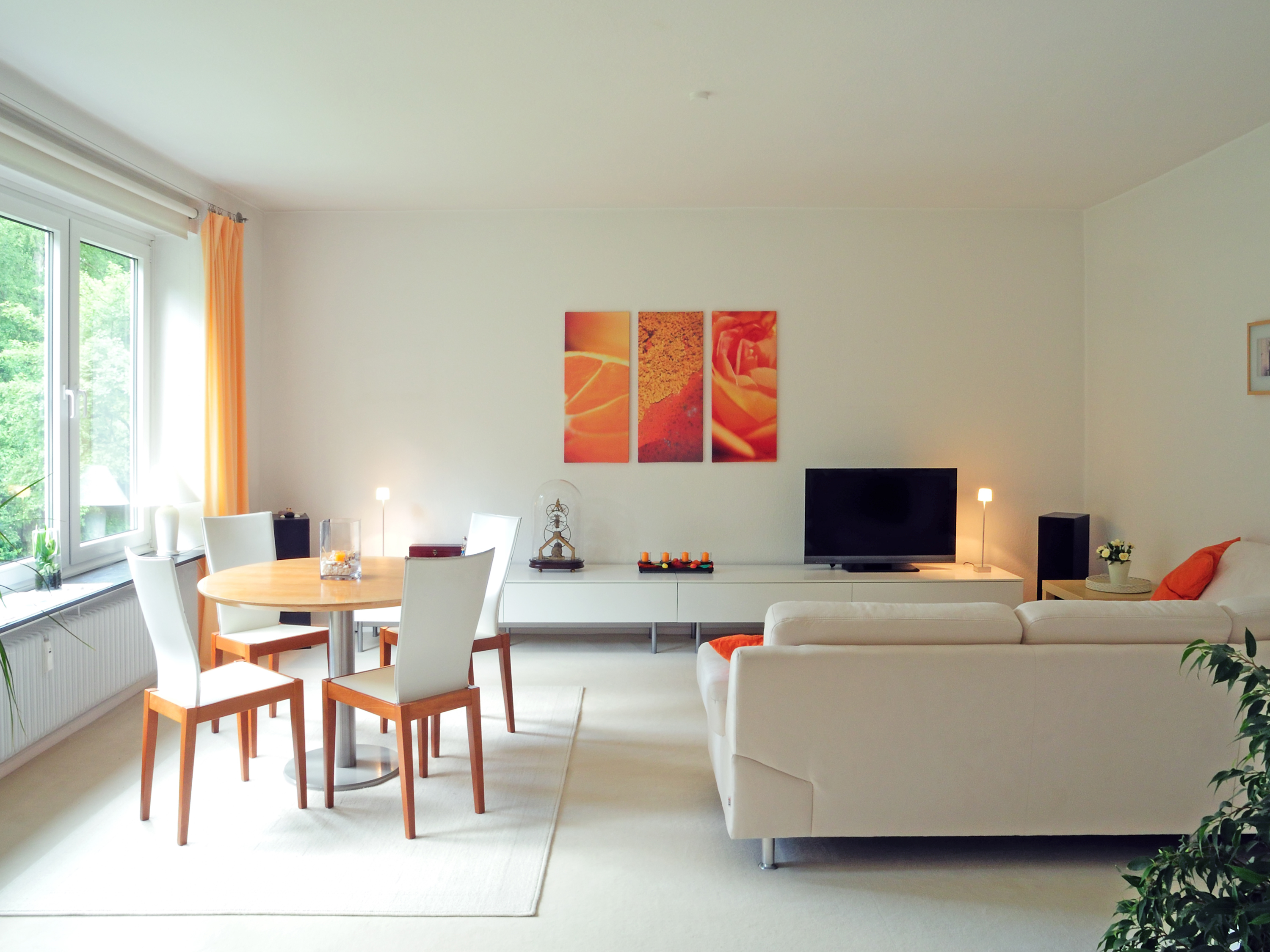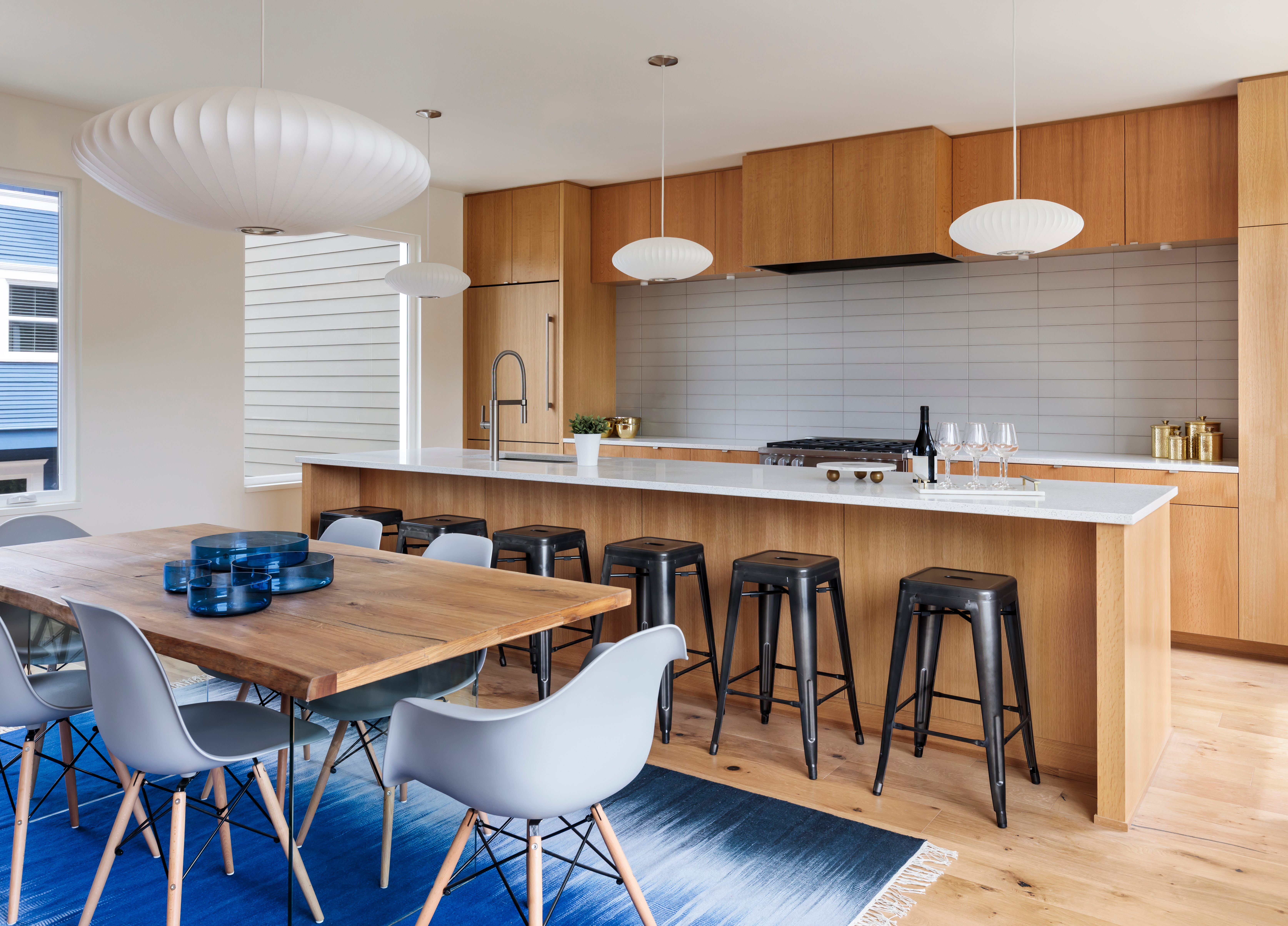 Contemporary Interior (top) and a Mid-Century Modern Interior (bottom)
If you are looking for a peaceful interior, take these as inspiration.
Meanwhile, natural styles of industrial and rustic interiors were fairly popular these past years. They are characterized by the use of exposed bricks and a "stylized" rundown concrete aesthetic, giving a homey, but cold impression at first glance. This build is close to overstaying its welcome, especially given its popularity in the interiors of bars and cafes. But as far as residential houses and condos go, this is something rarely done, especially in the Philippines.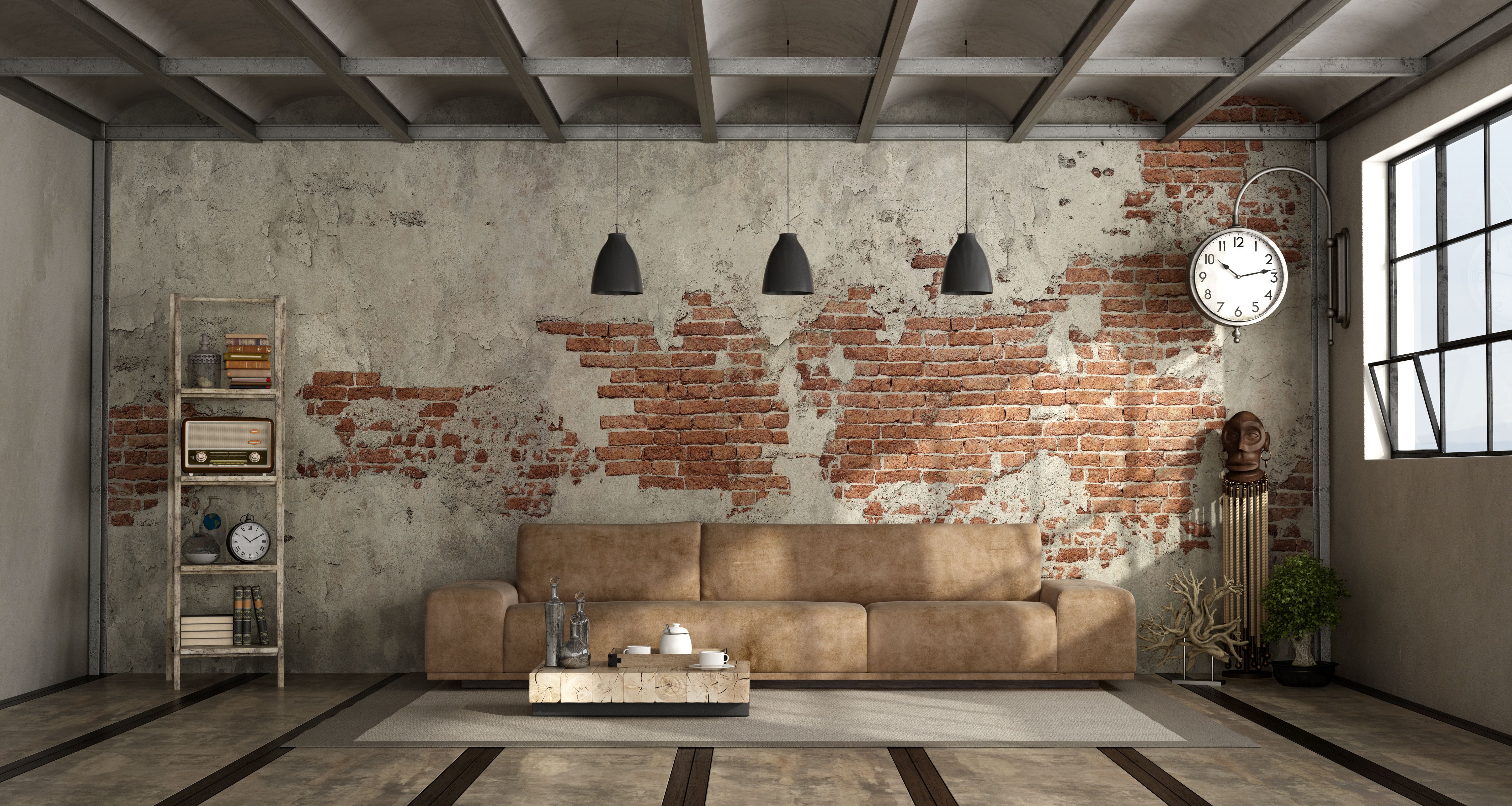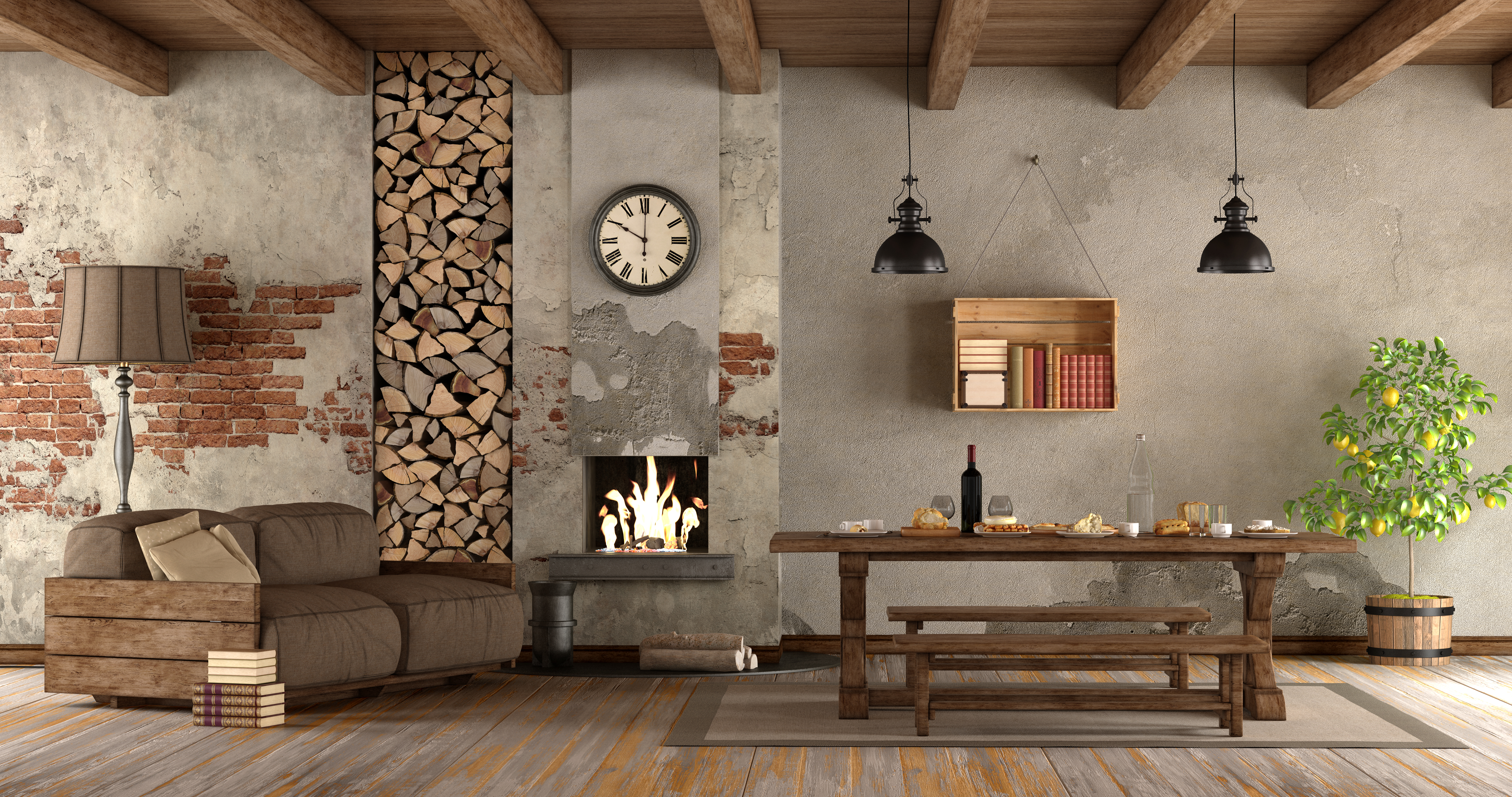 Industrial Interior (top) and a Rustic Interior (bottom)
If you want your place to look homey and striking, use these styles.
True minimalist interiors are the sort of design that focuses on the simplest look of luxury, utilizing bold and edgier details under a monochromatic color palette. Those who sought to express more went for the aforementioned contemporary minimalism, just to add a bit more personality to their humble abode. This might be the best start for an undecided owner who likes it clean and empty at the beginning, decorating it later on with paintings and trinkets they want.
On the topic of decoration, one of the best house items to have indoors are houseplants. Homeowners are divided on whether to get a real plant or winging it with a fake due to perceived trouble that comes with maintaining them but contrary to the belief, there are low-maintenance plants out there that thrive with minimal care. Plants like peace lilies, baby cacti, and air plants are perfect for the homeowner on the go! Investing in houseplants is a healthy choice and bears a timeless visual appeal.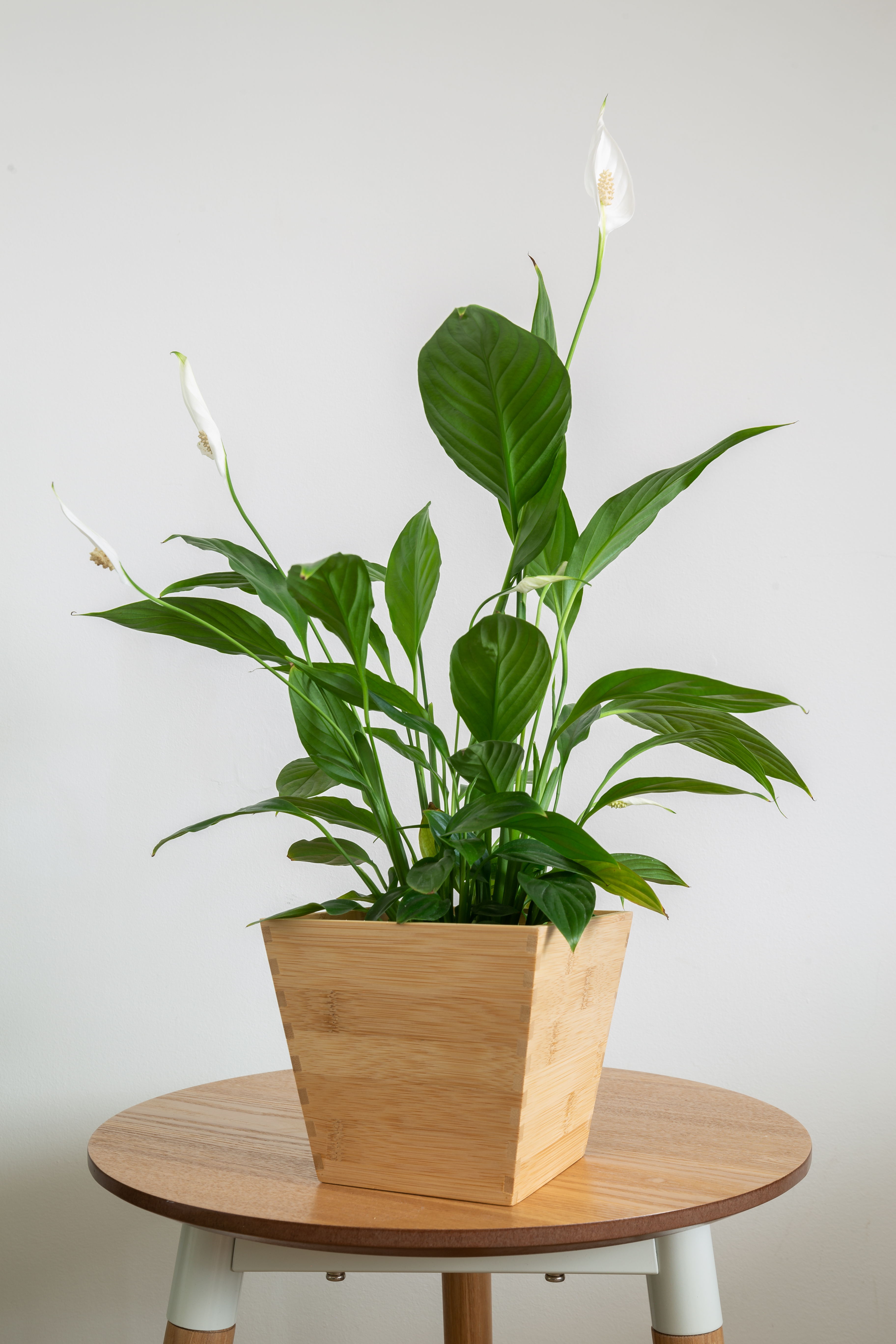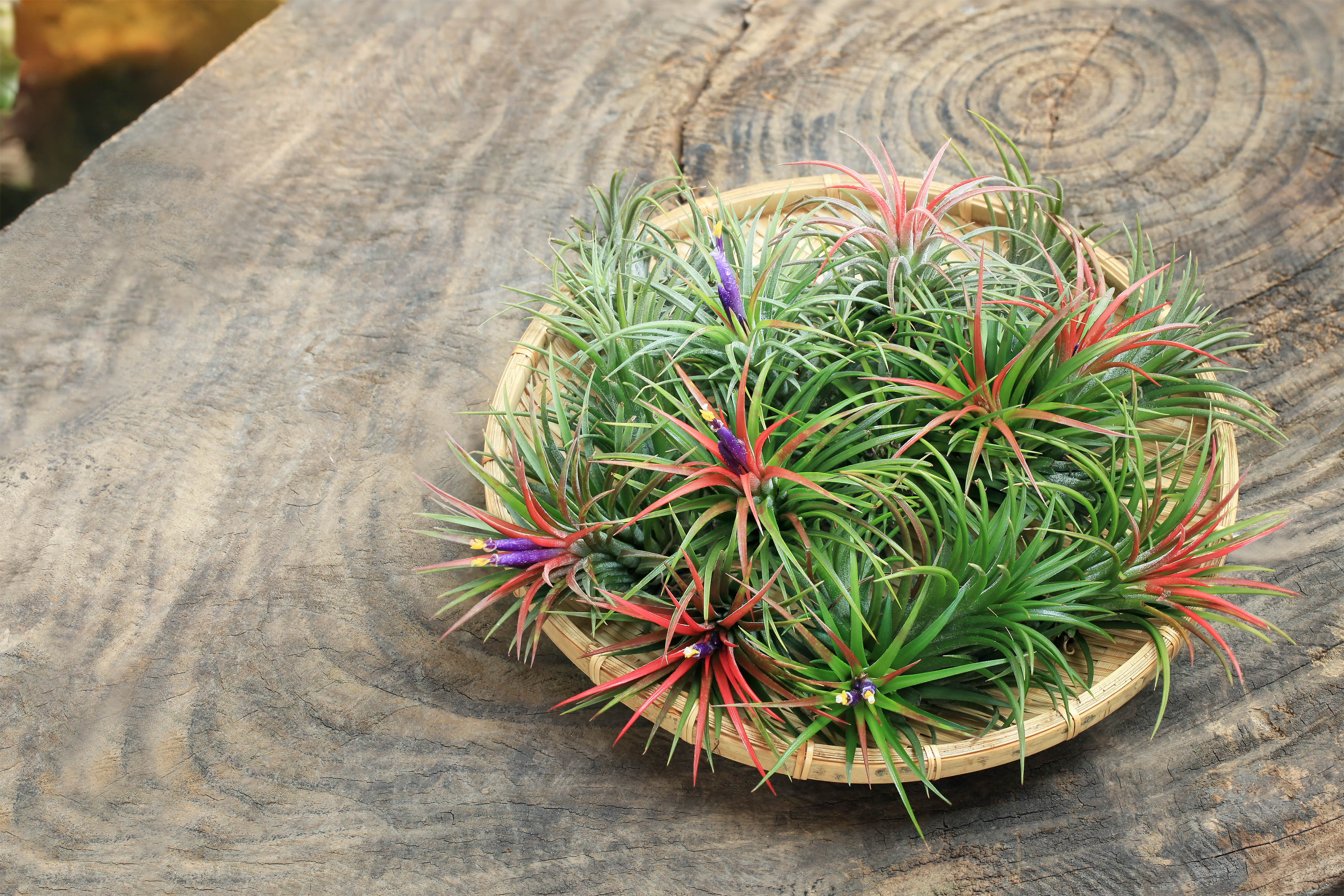 Peace Lily (left) and a Air Plant (right)
That goes the same for adopting sustainable home designs into your life. If you are planning to renovate your home, thoughtful window placements can have a significant impact on your use of electricity. For example, rooms and windows that utilize natural light will save you by switching on less lights. Further benefits can include the advantage of letting the natural breeze in that will further limit the need for electric fans and air conditioners.
Thanks to the digital age and modern technology, there are lesser reasons for one to mindlessly fill up a home. Simplicity brings a soothing view that leaves a lasting impression to anyone that beholds it. 2020's the dawn of the new decade, and if you think your place is in need of a makeover, get inspired and take the initiative to plan everything out before you call in the teams that will make your dream into a reality.