The use of computer-aided design (CAD) software is necessary for the industry, not only for creating 2D/3D drawings but also for ensuring the computational accuracy of projects. This tool allows professionals to realize their design's full potential and spot flaws better than other traditional methods.
CAD refers to workstations that use digital modeling tools to work on creating visuals for projects. For the construction industry, professionals utilize CAD to create visual drafts of buildings and infrastructure, utilizing creativity while making good use of new-age technology.
Sometimes, CAD is confused as an alternate term for Building Information Modeling (BIM), and vice versa. This is a common mistake but these tools differ significantly on usage. BIM is an application for efficient project management. CAD, on the other hand, is more focused on design production and documentation.
Basically, CAD is an integral part of BIM, not a synonym or an alternate process of it. Both utilize computer-generated visuals to meet their goals, but BIM focuses more on the collaborative work process, rather than just drafting the project's layout.
AutoCAD 2013. Photo courtesy of AutoCAD Blog
While CAD is undoubtedly useful in the construction world, it requires money and time. Aside from the cost of procuring a software-usage license, a computer that can handle heavy 3D renders is also a must for those looking to go beyond 2D drafting jobs. Fortunately, there are cheaper (and sometimes free) alternatives to heavy-duty CAD software like AutoCAD, Rhino, and the following:
3D Slash – Good for beginners and hobbyists looking to learn the basics of 3D modeling.
LibreCAD – An open-source CAD software that lets users create 2D drawings with ease. It is also completely free.
Blender – A well-known CAD software that is widely used by both beginners and experienced professionals alike. Many 3D animations on Youtube were made using Blender.
FreeCAD – An accessible CAD software that offers a more for less.
NanoCAD – Though NanoCAD isn't too cheap, it certainly has all the features those in the construction business will need.
Beginners and students should utilize these alternatives first before going up the ladder for complicated CAD tools. Knowledge in creating 2D drawings for construction projects is just as important to learn. Depending on your needs, you might just need a mid-tier laptop for 2D CAD work instead of a powerhouse desktop.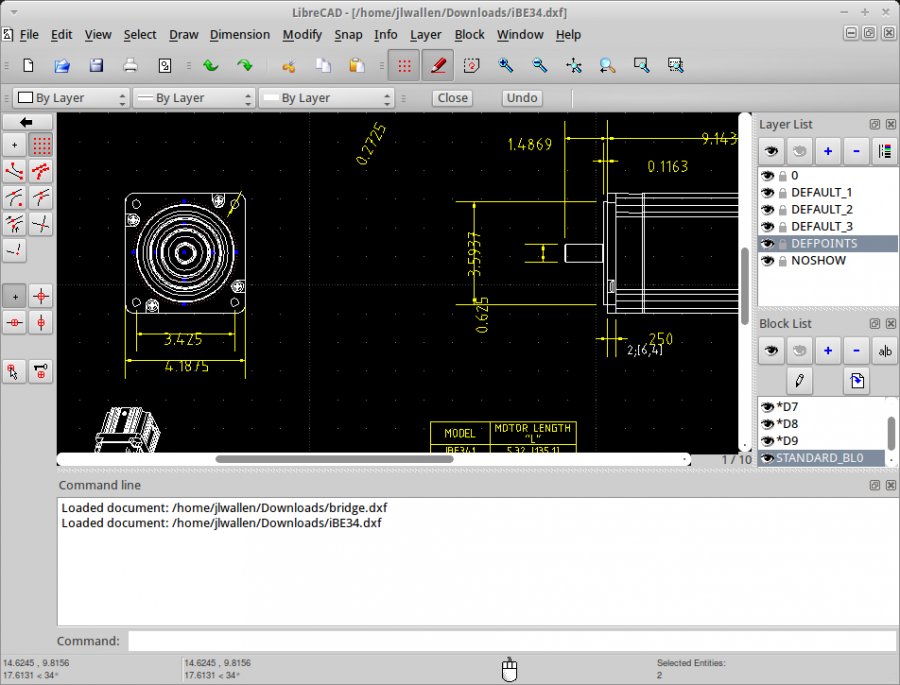 LibreCAD 2D. Photo courtesy of Civil Engineering Software Database
Putting cost aside, learning CAD to a professional extent is somewhat difficult as well. One must understand the basics before moving on to more complicated skills that are valuable to the competitive job industry. While this may seem simple enough for some, the problem with working with graphics is that slowdown is inevitable, whether it be simple software lag or rendering high-definition models. Learning theories and techniques can be easy, but putting them to work might test your patience.
CAD is worth learning, even if you just have a passing interest in project drafting. It is certainly a step up from the old days when blueprints and rolled-up schematics were the norms. Thanks to CAD and the combination of cloud services and graphics processing technologies, buildings have become safer and more intuitive than ever before. One can only imagine how the future will further innovate on such advancements.