True to their commitment as architects and builders of this nation, Ar. William Ti Jr., Founder and Principal Architect of WTA Architecture and Design Studio together with his team initiated the Emergency Quarantine Facilities (EQF) Project to support the community's fight against COVID-19. The number of COVID-19 patients is growing exponentially by the day and as of writing, the Philippines has one of the highest numbers of confirmed cases in Southeast Asia. However, healthcare facilities are not enough to accommodate the growing number of patients. In fact, most of the hospitals in the Metro have already declared maximum capacity.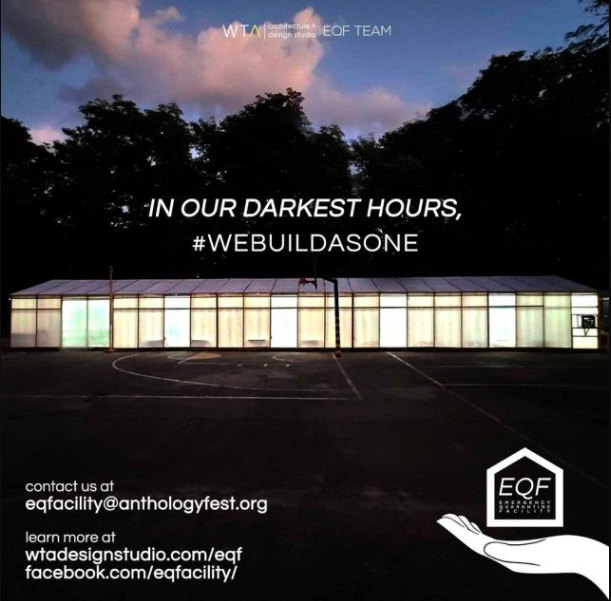 When asked how his firm came up with this idea, Ar. William said, "I feel that we as builders need to be more proactively involved with our communities especially during these trying times. As Architects, our service and commitment to this challenge is very close to our profession – which is not to just to build but to provide shelter to our society."
[content-lock]
With this in mind, the company worked on designing the EQF, which are temporary structures meant to augment and increase the capacity of hospitals. As hospitals are overcrowded with all types of patients including Persons Under Investigation (PUIs), the aim of this design is to build enough EQF to house all PUIs and keep them from spreading the infection. Apart from that, it can aid hospitals from being overwhelmed and help flatten the curve of the pandemics growth.
The structure is simple and can be built in as fast as 5 days. It has a capacity of up to 17 beds, with a separate entrance for patients and healthcare workers, a testing box, sanitation and disinfection areas, nurse's lounge, and toilets. Airflow is also considered and is directed one way from front to rear with side vents that discharge air away from each bed and prevent recirculation. The materials specified for the project are also flexible and easily available with the cost of one Emergency Quarantine Facility just around P300,000.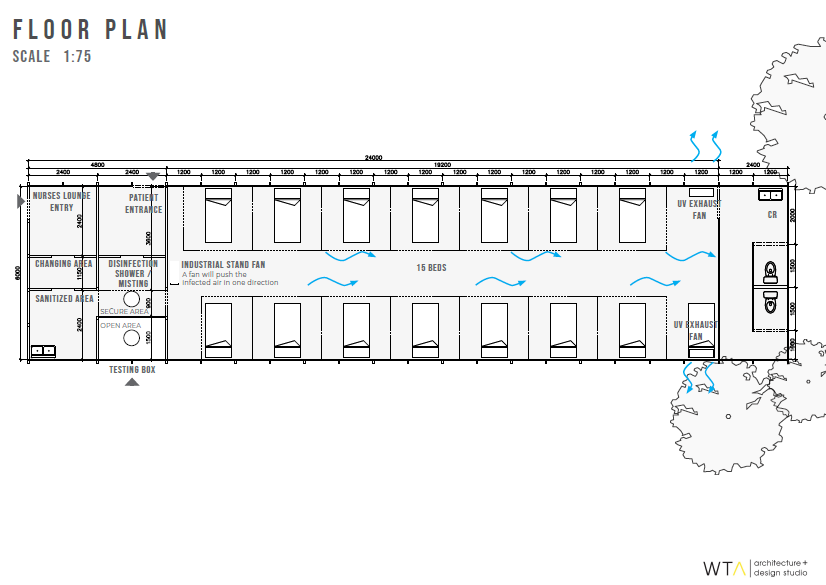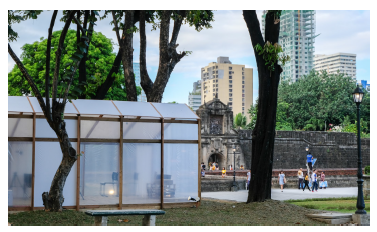 The facility will be wrapped with a combination of opaque and transparent plastic in order to provide privacy and visual transparency.
Ar. William and his team are generous enough to share and make the designs open source and readily accessible online. They hope that with their vision, more groups will be able to use the designs and build more facilities faster.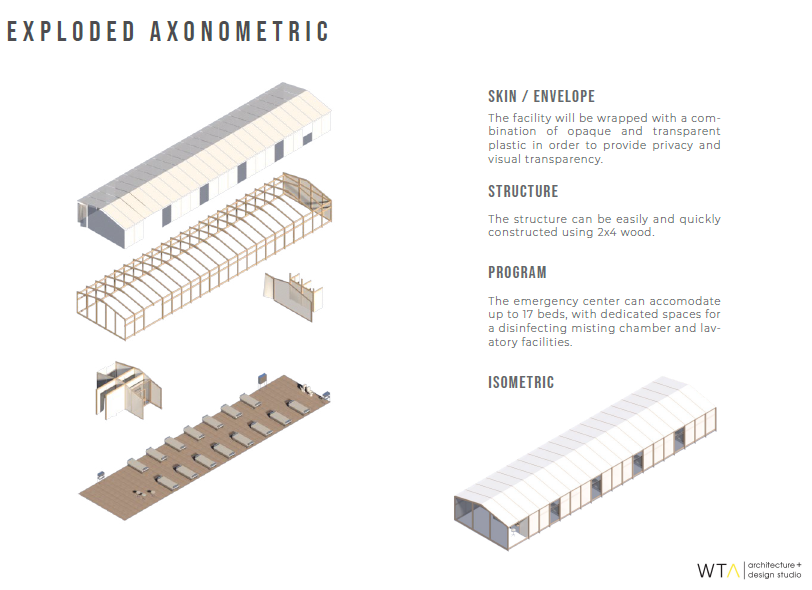 The project is definitely an epitome of great Bayanihan, that whatever profession and industry one is in, it is possible to contribute to the community despite challenging times. In support of this principle, Ar. William said, "We all have a role to play. Each of us is being challenged to prove our purpose as we find the best way to contribute to this changing world."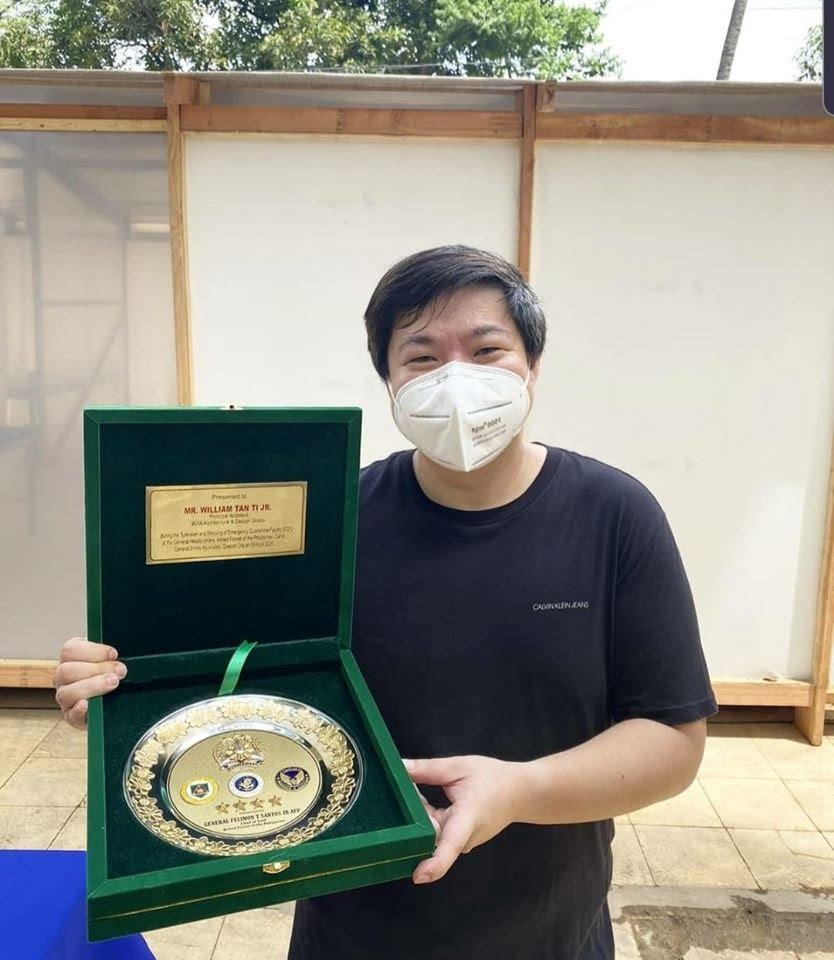 Ar. William Ti Jr. receiving his medal from the Armed Forces of the Philippines.
For more information on the EQF and how you can help, visit: https://www.wtadesignstudio.com/eqf/
FOR MATERIALS:
Jason Ang, 0918 839 0915
FOR FOOD:
Cely Co, +63 918 999 2359
FOR PPE:
Maj. Banjo, 0917 707 0208
FOR ORGANIZATIONAL AND BUSINESS EQF FUNDING:
Rebecca Plaza, 0977 842 7422
[author-bio]
Reina Reyes has a degree in Architecture and is a passionate marketer. There are two things that fascinate her the most, commercial and retail design and specification management with demonstrated history of building materials industry.
Please follow her at LinkedIn @reina-rinjella-reyes

[/author-bio]