DIY (Do It Yourself) is one hobby that's hard to get into but addicting once you have all the materials you need and the right workbench. For a lot of people, it gives them a sense of independence and allows them to be hands-on in learning a new skill.
Looking around the internet, you might find yourself intimidated by tutorials that utilize a lot of high-end materials and equipment. It should not be a reason to give up on being a DIY hobbyist. Instead, we urge everyone to start small and slowly work your way up once comfortable.
Wag puro stress! Magtira ka ng mental energy para mamaya!
If you are a new Pinoy Builder who has stumbled upon this article and have no prior knowledge on homebuilding or tool use, follow our suggestions as a stepping stool to becoming a DIY hobbyist.
Wall Shelves
It's cheap, simple, and definitely doable in a single hour! Shelves are guaranteed to improve the quality of life of any homeowner. They not only provide the opportunity for interior decorating, but they also help encourage clean living because of their ease of access functionality.
For buying and installing shelves, you can go for the preassembled ones like bookshelves. You can also install a wall shelf by buying a few pieces of light plywood and pairs of brackets from your local hardware store. As for installation, you need a power tool to drill your way into the walls. But first, determine if they are made of concrete or wood and see which kind screws to use.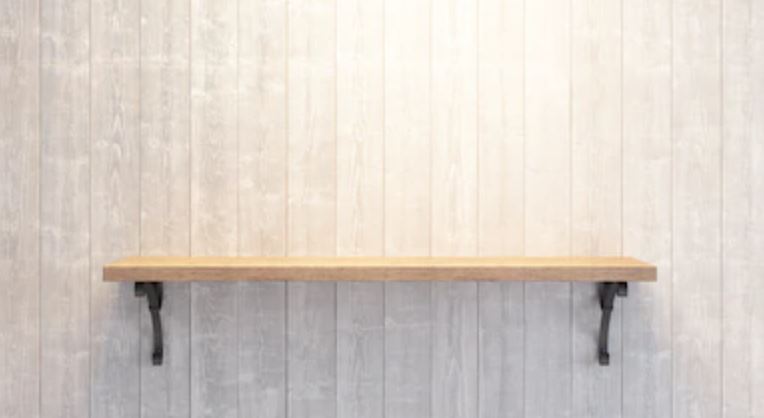 If you need assistance in buying the screws needed, consult a hardware store employee.
Check out this tutorial if you're interested. It's really easy! – https://www.youtube.com/watch?v=FFC4J9BTt2o
Furniture Assembly
When buying new living room or bedroom furniture, there are choices out there that allow you to buy them for cheap. The catch? You need to assemble it yourself.

Believe us, it is easier than it looks.
You can pay a small fee to have it assembled and delivered to your home. You may remember the IKEA memes from the past years where they depict the complexity of putting together a piece of Swedish furniture. Fear not, you don't need a certificate in carpentry to put table and wardrobe parts together. Most mall-bought assembly required furniture comes with an instruction booklet, all the screws it needs, and all the holes drilled. It's so simple and easy that the only tools you'd only need are both types of screwdrivers (flat and diamond).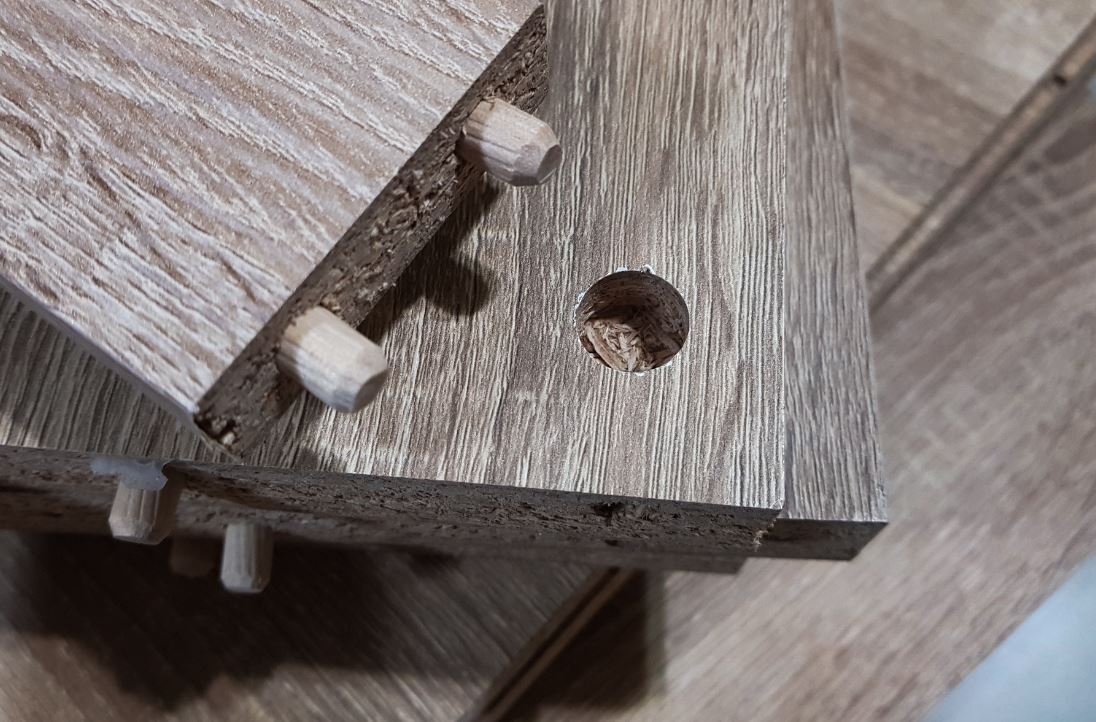 These are the pre-cut joints you'll encounter when building these kinds of furniture.
Green Walls
Six months in and the Plantito-Plantita trend's still going strong! For many of us who have opted to bring in a little more positivity into our homes with indoor plants, going the extra mile to give it a new home is an undertaking worth the time and trouble. If pet owners can spoil their adopted critters, we can do it to our beloved plants too!
There are two indoor garden gimmicks that are popular with the scene – wall gardens and hanging gardens. The first one requires the homeowner to create a small vertical wall with small pots spread out equally for space and aesthetic.
Photo courtesy of DIY Network.
The main goal of having a wall garden is to prevent plants from taking up too much surface space, such as on tables or shelves. This is important for dedicated indoor gardeners who are currently caring for more than six small to medium-sized pots.
Photo courtesy of DIY Network.
A hanging garden, on the other hand, focuses on the peculiar style of dangling plants from ceilings. It's a sight to behold, but it can also provide mobility issues or plant caring dilemmas for the homeowner given the nature of how it's hanging around.
Tutorial and Photo – The Contemporarist
Many coffee shops utilize this sort of interior design to further promote the aura of health and calmness within their stores. It has been proven that green and biophilic living is good for anyone's soul. So, if you have the time and the free space for it, we suggest you try and get into it too!
Recycled and old materials
For experienced builders and home maintenance specialists, there is a chance that you have a couple of excess materials lying around the garage. With a bit of imagination, you can roll up your sleeves and recycle these items for small, but cheap DIY projects that's doable within a day!
Those PVC pipes you never got to use? You can think of ways to repurpose it as a container. The concrete bricks lying around can be used as more than just paperweight. Let your artistic side decide how you can reuse your old tins and steel. Listed below are the top three things we think you can make the most out of these materials:
1. Trinkets and sculptures
Trinkets and sculptures made out of recycled junk are often sold at specialty stores and tourist gift shops. If you've heard of Ram Mallari Jr., then that's because he's one of the best sculptors/draftsmen in the country. Make him your inspiration, as breathing new life into scrap metal is his passion. He has gone on to be featured in numerous publications for his feats.
Photos courtesy of Blogspot and Galerie Joaquin.
However, his methods require time, patience, and a lot of equipment. Instead, use his works as inspiration in making your own small trinkets at home.
Photo courtesy of Cloth With Truth
Check out these tutorials on how to make some simple metalwork trinkets:
Nail Cross Necklace – https://www.youtube.com/watch?v=M3ndasvYKzI
Wire Cross – https://www.youtube.com/watch?v=gx8EndKRdt8
Easy Metalwork Inspiration Gallery – https://removeandreplace.com/2014/05/06/36-scrap-metal-into-furniture-project-ideas/
2. Item Holders
PVC pipes have a reputation for being extremely durable and value-friendly for what they provide in plumbing-related jobs. As for DIY projects, they are reliable in being durable containers for items ranging from pencils to shoes. They are sometimes even used for chairs and hangers.
Photo courtesy of BudgetDiet.
There's a whole world out there for DIY hobbyists with PVC pipes to spare! Just check out the link below and see which ones resonate with you the most!
DIY Gallery of Ideas – https://homedesignlover.com/home-decoration/diy-pvc-home-projects/
3. Stands and Holders
If you've been checking out DIY ideas on the internet, you'd notice that a lot of the most popular ones are jewelry stands and holders. They're the easiest to do and they can be used by anyone regardless of jewelry preference. You can even make your own smartphone stand instead of buying a pricey one from the market.
Photo courtesy of Time Burn.
Check out these tutorials on how to make quick stands!
Smart Phone Stand – https://www.youtube.com/watch?v=iLlQsozgF4o
Watch Holder – https://www.youtube.com/watch?v=P9duSf14AQA
Necklace Hanger – https://www.youtube.com/watch?v=h72yBW87wak
4. Industrial Lamps
For something that's a bit more advanced, you can create your own personalized electric lamps with the use of old metal pipes and a bit of woodcraft to sharpen its image. Visually, it's more comforting to look at, and it provides that unique industrial aesthetic that's rarely sold in general markets due to its weight and materials.
Photo courtesy of Homestetics.
Check out these tutorials on how you can make your own steel pipe lamps!
Simple Valve Pipe Lamp – https://www.youtube.com/watch?v=TAvMOPajJ1g
Full Wall Pipe Light – https://www.youtube.com/watch?v=yv8yhUpfuYs
Get into the world of DIY today! It's fun and good for your mental and emotional health. Just remember to always stay safe when handling the tools.