One of the biggest contributors to climate change is pollution and waste. Part of this includes improper waste management and improper disposal.
Fortunately, there are companies like Geocycle that actively promote and develop environmental waste management solutions that are innovative, customized, and safe for all those involved.
Read on to know more about how Geocycle Philippines provides innovative solutions to waste challenges and preserves the environment for future generations. 
What is Geocycle? 
Geocycle is a worldwide provider of industrial, agricultural, and municipal waste management services. They use proven 'co-processing' technology and use existing facilities in the cement industry to help resolve waste challenges sustainably. They provide an efficient way to both recycle materials and recover energy from waste products. 
The company plays a part in creating a regenerative and circular economy that puts a close to resource cycles. Geocycle contributes tangibly to a zero-waste future by managing over 10 million tons of waste annually, helping to achieve a more sustainable tomorrow for generations to come.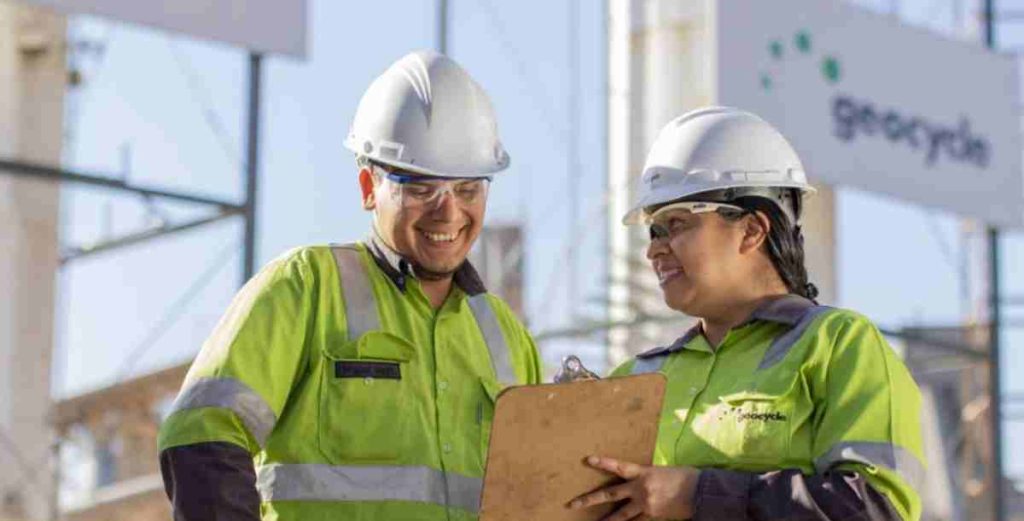 Geocycle Philippines is a part of the larger LafargeHolcim Group that aims toward a zero-waste future. They have been actively promoting and developing waste management solutions that are innovative, customized, and safe for almost a decade now. In 2017, Geocycle Philippines could co-process a total volume of over 135,000 MT across its sites in La Union, Bulacan, Misamis Oriental, and Davao. 
The Geocycle Approach
Geocycle believes that the traditional waste disposal and linear consumption systems are no longer suitable in today's age. The company sees that there is a need to approach sectors of the economy to embrace more circular thinking. That said, they believe that the world requires an alternative approach to waste management. 
A circular economy approaches waste management in three levers: avoid land-filling, foster industrial symbiosis, and increase resource efficiency. Their approach includes collaborating with stakeholders to find a sustainable waste solution and turn it into a circular resource; this diverts it from landfills and effectively helps the environment. The Geocycle Approach allows for a recovery of energy that can be found in waste while ensuring the complete recycling of minerals. This approach helps to achieve a resource-efficient future while contributing to a closed-loop circular economy.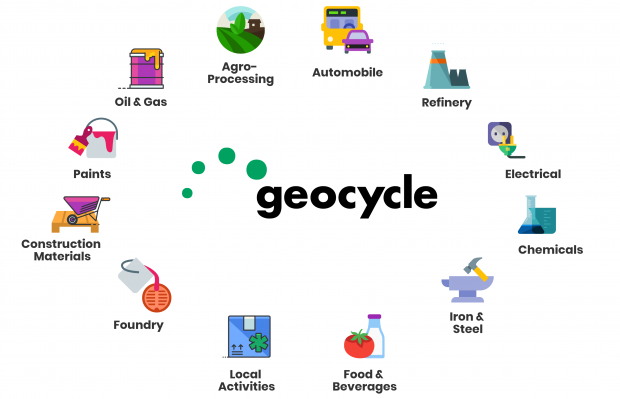 As Geocycle continues to move toward a zero-waste future, its approach would encompass the following sectors: 
Circular Economy
A circular economy is as both an opportunity and necessity, however, integrated waste management systems are still not widely available. Geocycle works with its stakeholders to find the best and most sustainable solution for waste that'll divert it from landfills and turn it into a circular resource. The circular approach ensures to recycle waste while recovering inherent resource value. 
Industrial symbiosis at work
A key enabling factor in transitioning towards a circular economy is industrial symbiosis. Geocycle uses waste generators such as petroleum and chemical to build up industrial symbiosis. This helps to recycle and reuse the waste in the cement process.
Industrial symbiosis is quite simple. Waste that's generated by an industrial process is redirected and turned into a new input by another company, providing a mutual benefit and a "symbiosis". This not only diverts the waste from being landfilled or incinerated, but it also properly recycles and reuses waste. 
Sustainability
Geocyle rethinks waste and creates new ways to manage it. Thus, they've paved the way toward a new waste management approach that promises improved sustainability outcomes for the company, its customers, and their communities. Their approach to recycling ensures that there are environmental benefits to the waste management solutions that they offer. 
Health, Safety & Environment
One of the core values of Geocycle is health, safety, and the environment. As they continue their pursuit toward a zero-waste future, the company puts particular stress on making sure that they equip their workers with the skills to keep up to standards. They also make sure that they built their facilities to protect their workers, the community, and the environment. 
Regulatory Compliance
Geocycle embraces the countries' waste framework and creates a sustainable solution that would help support the waste policy of a country through recycling and energy recovery. 
Partnering with Communities
Geocycle is committed to creating cleaner living spaces and stand for clean living, rivers, and oceans. Since they consider themselves to be a part of the community, their waste treatment processes protect living spaces by making sure that waste is fully destroyed and no residues are left. Adding to that, they also contribute to economical development by assisting in job creation. Geocycle is committed to actively engaging with their surrounding communities toward a better world. 
Solutions by Geocycle
Geocycle believes that developing sustainable and impactful solutions can't be achieved without collaboration, creative thinking, and openmindedness. We need these in order to make a zero-waste future. They support their partners by managing waste in a cost-effective, responsible, and safe manner while helping them focus on their business. They provide a range of services that include: 
Assessment & Consultation

– Geocycle aims to provide custom solutions for their partners. They do a complete survey to recommend the best options.

Laboratory Testing

– The company creates a thorough analysis of the waste to make sure that it's suitable for co-processing.

Collection & Transportation

– After deciding on a suitable treatment solution, the company then ensures that the collection and transportation of waste are done promptly and legally through their network of logistics partners.

Special Services

– Geocycle also offers other services that depend on the needs and waste stream of their partners. This could include on side handling, risk assessment, sorting, repackaging, and labeling, among others.

Pre-processing

– Waste is pre-processed using a range of techniques to ensure that it's safe for last treatment. They handle waste with the highest safety standard, control, and quality. 

Co-processing

– Finally, the waste goes through the last step of co-processing, which is environmentally friendly and safe. This makes sure that no waste residue is left.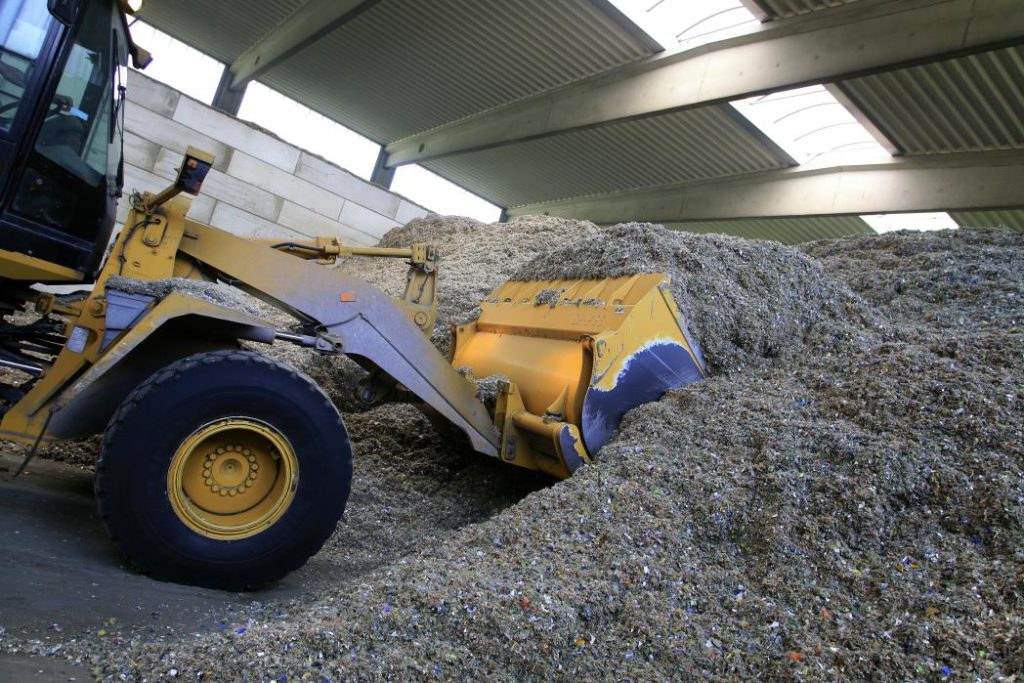 Services by Geocycle
As it continues its pursuit toward a zero-waste future, Geocycle offers the following responsible solutions for environmental footprint management. 
Professional Waste Management Consultation

– Geocycle's team of professionals will collaborate with you in improving your liabilities and environmental impacts through secure waste management. 

Comprehensive Waste Analysis and Characterization

– Waste materials are analyzed by Geocycle chemists to ensure that results are accurate while complying with health, safety, and environmental standards.

Secure Waste Transport, Handling, and Collection

– Geocycle ensures that logistics are efficient and seamless while complying with the regulatory permits.

Adequate and Secure Storage Area

– Geocycle's facilities can accommodate a large volume of waste and they are equipped with the proper safety and security measures that include ground contamination protection. 

Customized Material Pre-Processing

– Geocycle's extensive facilities can pre-process a variety of materials.

Total Waste Management Solution (Cement Kiln Co-Processing Technology)

– Geocycle has total thermal treatment control technology that's equipped with an advanced Continuous Emissions Monitoring System. Their systems assure the complete destruction of harmful waste substances while complying with global environmental standers and the Philippine Clean Air Act. 
Waste Streams Managed
Geocycle is partnered in the Philippines with various industrial and commercial sectors that include automotive, oil & gas, consumer goods, pharmaceutical, agricultural, and electronics, among others. Below are some of the waste streams that they co-process: 
Process sludges

Waste oil and sludges

Contaminated rags and absorbents

Agrichemical wastes

Expired medicine

Reject packaging materials

Waste Rubber

Unrecyclable plastic

Off-spec products

Manufacturing line rejects
Geocycle Philippines aims to not only preserve natural resources but also to provide safe environmental waste management solutions for their partners and the surrounding communities. They envision a zero-waste future and they take steps to achieve it with their innovations that can lead to a more sustainable way of waste disposal. With this, Geocycle aims to move toward a better future for the generations to come. 
Citations:
Waste management for a better world. (n.d.). Waste Management for a Better World. https://www.geocycle.com/