The color of your home's exterior has a significant impact beyond its appearance. The outside of your house can either absorb or reflect heat, affecting the temperature inside. This means that the color you choose for your home's exterior can make a difference in how hot or cool it is inside, with potential consequences for your comfort and energy costs.
If you're planning on revamping the outside of your home, it's important to consider how exterior color affects home temperature. By making informed choices that align with your family's preferences, your home's style, and energy costs, you can ensure that the color you select for your home's exterior not only looks great, but also helps create a comfortable and energy-efficient living environment.
How Does Paint and Color Affect Temperature?
The exterior color of your home has a significant impact on the temperature inside, although there is no fixed percentage or amount of this effect. Paint color is just one consideration among several factors that can influence your home's interior temperature. The impact will depend on various factors, such as the color of the roof, the amount of light or dark surfaces on your home, the size and quality of windows, the amount of sunlight or shade your house receives, your indoor heating and cooling solutions, and the material used for your home's exterior.
While the color of your home's exterior does affect the temperature inside, it is not the only factor at play. However, changing the color of your home's exterior is a great starting point if you want to regulate the temperature inside your home. It's important to choose the right color that aligns with your desired temperature goals. Considering all the factors mentioned above and making an informed decision on the exterior color can contribute to keeping your home cooler or warmer as desired.
How Does Dark Paint Make a House Hotter?
If you're considering painting your house with a trendy navy blue or dramatic black exterior, you may be wondering if a dark color will make your home hotter. According to the National Renewable Energy Laboratory (NREL) of the United States, dark and dull colors on a home's exterior can absorb as much as 70 to 90% of the sun's energy. This absorbed energy is then transferred as heat inside the house through conduction, resulting in a warmer interior. In contrast, brighter and lighter colors tend to reflect more energy, resulting in less impact on the interior temperature. So, yes, the color of paint you choose for your home's exterior can indeed affect the temperature inside, with dark colors making the house warmer and brighter/lighter colors having less of an impact.
Using Black for the Home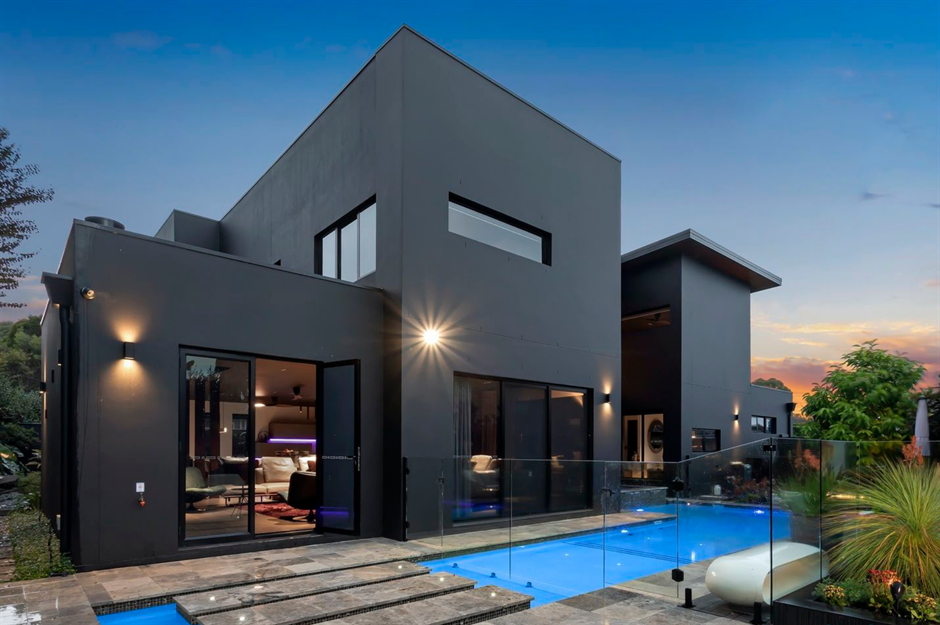 If you're looking to make a bold statement with your home and create some buzz, painting your house black is a surefire way to stand out. Black houses are known for their dramatic and sophisticated appearance, as they exude a sense of boldness that is hard to ignore. However, besides aesthetics, it's important to consider how paint colors can affect the interior temperature of your home. Black paint, in particular, has a tendency to absorb light and heat up your property, which may not be ideal in certain climates.
For instance, if you live in a colder region like Baguio or other northern areas in the Philippines, painting your home black can help retain heat during the cold seasons. However, if you live in a warmer region like South Luzon, the consequences of radiate heat may be too much to bear. In such cases, if you still choose to paint your house black, it's crucial to also install air conditioning to mitigate the potential heat buildup.
While black paint can make a striking statement for your home's appearance, it's important to consider the potential impact on the interior temperature based on your location and climate. Proper precautions and adjustments, such as installing air conditioning, may be necessary to ensure a comfortable living environment.
Does Using Gray Have the Same Effect as Black?
Gray is often considered a mid-tone color, sitting between darker and duller colors, as well as lighter shades. While black absorbs heat and white reflects light, taking heat away, the impact of gray on your home's temperature depends on the specific shade of gray chosen.
Similar to the earlier philosophy, lighter and brighter grays tend to reflect more heat and light compared to darker grays. Gray can be a great compromise between black and white if you're undecided. Currently, Charcoal gray is a trending darker shade of gray for properties, offering a bold and sophisticated look. On the other hand, Pale Gray is a popular lighter shade that adds a cool and refreshing touch to your home, making it a great choice for those looking to create a cooler interior temperature through the use of color.
White, the Classic Choice to Battle the Heat
What other light color options are there besides white? White is widely regarded as the most popular and effective choice for keeping a property cool, both literally and figuratively. It brightens the appearance of your home while reflecting light and heat from the sun. If you've been experiencing uncomfortably warm nights even during cooler months due to climate change, perhaps painting your house white could be a practical solution.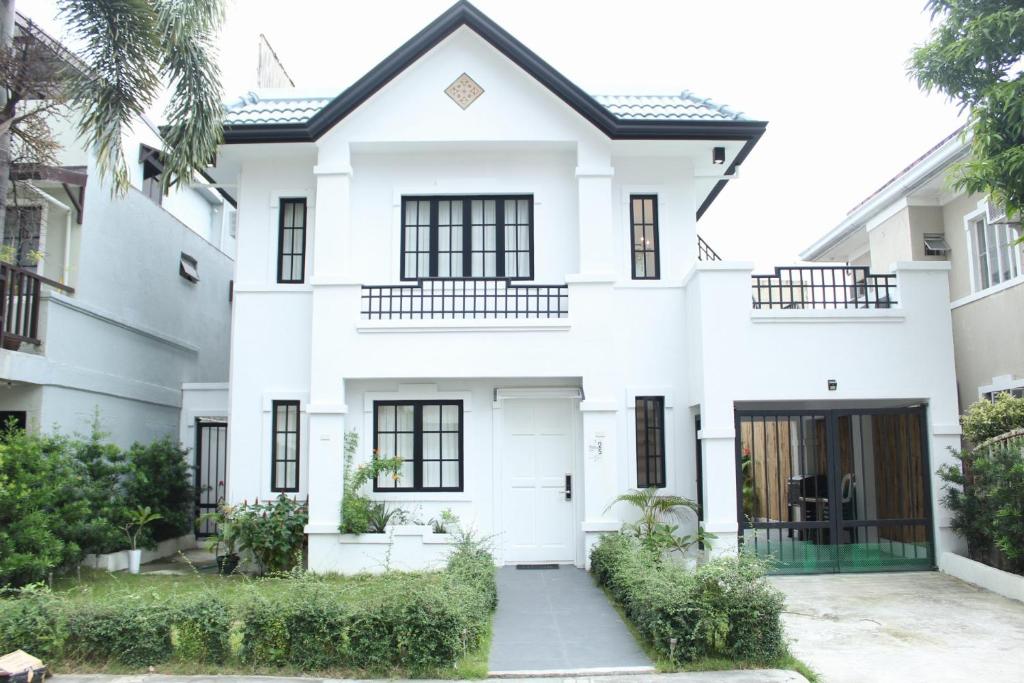 In addition, white is a versatile and inviting color that complements both modern and classic homes, as well as clothing. A white house conveys a sense of wealth and class, which is why many government houses around the world are painted in white. It's worth noting that there are various shades of white available, with Antique white being a trending color in the real estate industry.
Of course, if you find yourself growing bored with white, you can always explore other light color options for your home, except for specific areas such as doors and their frames, window frames, shutters, porches, and railings, where different colors may be used to add visual interest and contrast.
Going Beyond Black and White: Other Color Considerations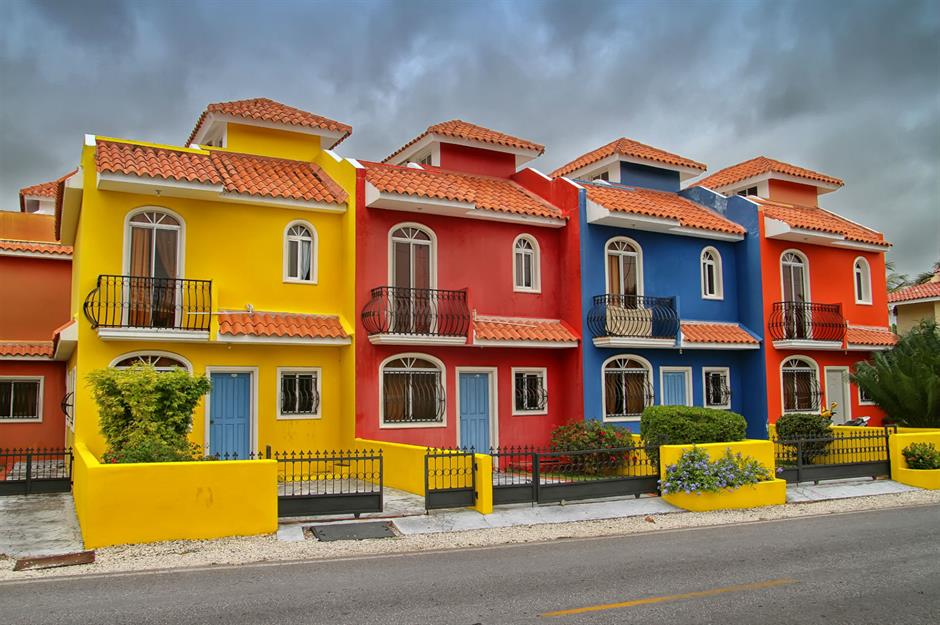 Here are some trending home exterior colors to consider, keeping in mind the qualities of brighter and lighter colors that reflect heat, or darker and duller colors that absorb it:
Beige. This versatile and popular color, much like white, provides some color while still keeping your home cool on the inside. Lighter variations of beige give a warm hue to your home's exterior.
Yellow. A vibrant and quaint alternative to beige, pale yellow options offer a subtle take on this popular color that can help keep the interior of your home cool.
Blue. Known for creating a calm feeling, blue in its lighter variations can also help keep your house cool. Navy blue is a dramatic option that can actually help heat your house.
Red. While red can add drama, choosing a muted shade can help keep your house cooler. Berry shades are also fun and popular, and you can opt for a paler variety for a unique home exterior that still keeps the interior cool.
Green. Olive green in an earthy tone can make your home feel natural. While olive is often a darker shade that may heat up your home, it won't absorb heat as much as a black exterior. Choosing a paler olive tone can be a cooling option for your home's exterior.
Remember to consider your personal taste and home's style when selecting an exterior color, and also take into account the climate and temperature of your location for optimal comfort.
Finding a Common Grounds: Tips for Dark Home Exteriors
If you're considering a dark exterior for your home but have concerns about how it may affect the temperature inside, there are ways to balance style with function:
Use landscaping. Take advantage of ample yard space around your home by using landscaping to provide shade. Tall, full trees can help block the sun's light from heating your house, reducing the temperature inside by up to 20°F, according to the NREL. However, be mindful of not adding too much landscaping that may obstruct the view of your home's exterior and curb appeal.
Try more than one color. Instead of using a dark color exclusively, consider using black as an accent color to tie in the bold look while balancing it with lighter colors that can help keep your home cool. You can use black for shutters, stonework, and other accents, while choosing complementary lighter colors for other areas of your home's exterior.
Have quality insulation. Proper insulation, especially in the attic, can help keep the heat out in the summer and the cold out in the winter, allowing you to achieve the dark exterior you desire without compromising on interior comfort.
Upgrade your windows. Windows can be a significant source of heat buildup in your home. Consider upgrading to newer windows that provide better insulation or applying reflective coatings on your existing windows to bounce away light and heat, as recommended by the NREL.
Weatherize in other ways. Sealing and protecting your home through caulking and other weatherization measures can help maintain the right interior temperature. Make sure to inspect and caulk areas along the exterior of your home that may need to be filled or re-caulked for added protection and weatherization.
By implementing these strategies, you can achieve a dark exterior for your home while also ensuring that it remains comfortable on the inside, even in hot weather.
When it comes to choosing the right paint color for your home's exterior, it's important to consider how it can affect the temperature inside. Dark colors like black can absorb more heat and make the interior warmer, which may be desirable in colder climates but can pose challenges in warmer regions. Gray, being a mid-tone color, can offer a compromise between dark and light colors, with lighter grays reflecting more heat and light than darker grays. However, white remains the classic choice for keeping a property cool, as it reflects light and heat from the sun and brightens the appearance of the home.
Ultimately, the choice of paint color for your home's exterior should take into consideration your location, climate, and desired temperature goals, and proper precautions and adjustments may be necessary to ensure a comfortable and energy-efficient living environment.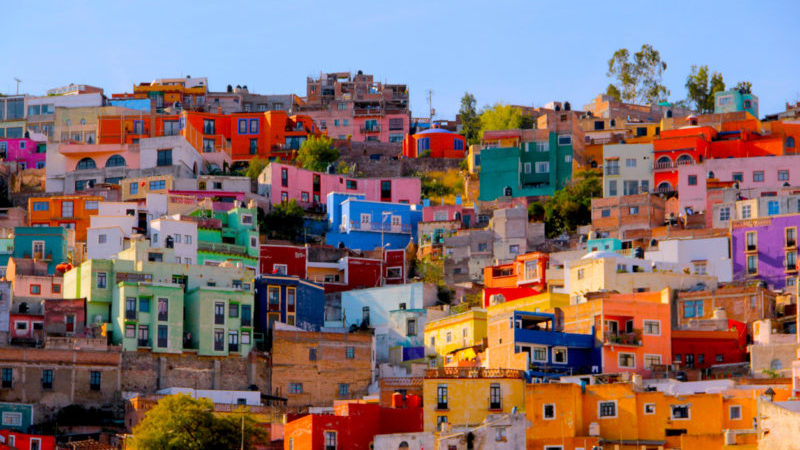 Do you want to see more content like this in the future? Subscribe to Pinoy Builders for FREE today and stay in the loop for the latest news and updates on the Philippine construction industry!
References:
How Color and Paint Affect the Temperature of Your Home. (2020, July 23). Island Paints. https://islandpaints.com/home-decorating-tips/how-color-and-paint-affect-the-temperature-of-your-home/
Stanton, A. (2021, August 19). Does painting your house white really make it cooler? Here's what Phoenix experts say. The Arizona Republic. https://www.azcentral.com/story/entertainment/life/2021/08/19/does-painting-your-house-white-make-cooler/8102768002/
Lagrisola, M. C. (2022, November 14). How Colors Affect the Temperature in Your Home | Crown Asia. The Premium Brand of Vista Land. https://www.crownasia.com.ph/news-and-blogs/lifestyle-blogs/selected/how-colors-affect-the-temperature-in-your-home