While buildings alone cannot stop the COVID-19 pandemic, they undoubtedly play an important role in minimizing viral transmission.
According to the World Green Building Council, a recent study found that improving indoor air quality (IAQ) could be as effective as vaccination 50-60 percent of the population in decreasing the virus aerosol transmission.
With this, as employees return to work, landlords ought to minimize risk and provide their occupants with a sense of security by maximizing the service quality of their properties in connection with implementing behavioral change.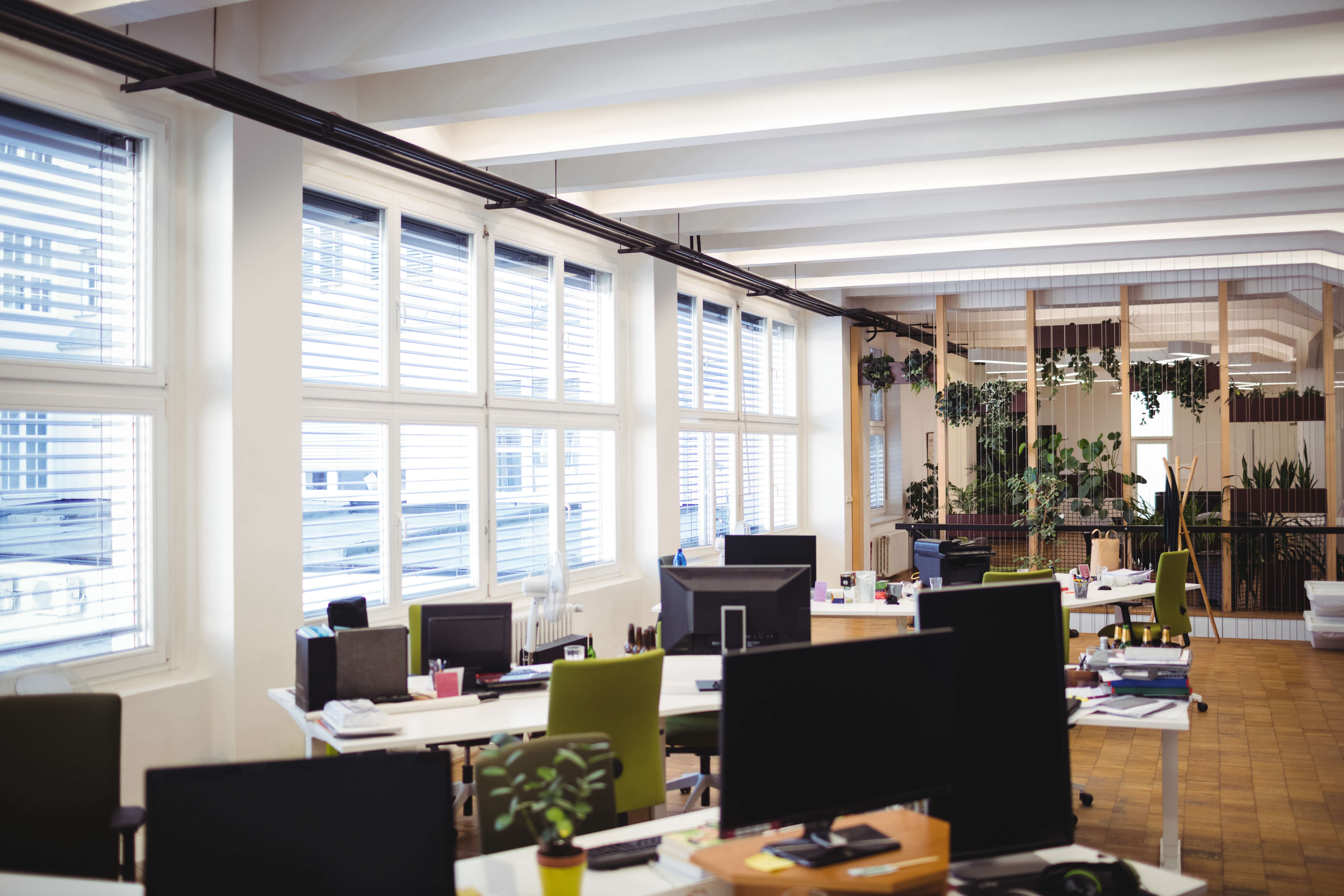 Photo Courtesy: Freepik
What is Indoor Air Quality (IAQ)?
Indoor air quality measures the amount of contaminants within and around your facility's perimeter.
Because ventilation systems allow air to move into your building, the air outside of your facility contributes to the quality of the air inside. If there is a lot of pollution outside your building, there will most likely be a lot of pollution within.
RELATED: Urban planner and architect Felino "Jun" Palafox on Sustainability through Green Infrastructures
What causes poor IAQ?
Lack of sufficient ventilation and indoor contaminants can cause poor indoor air quality through the ff.:
I. Indoor Contaminants
Strong scents from improper cleaning products like floor strippers. Cleaning workers should be appropriately trained on how to use cleaning chemicals and equipment in order to reduce their impact on the IAQ of your building.
Improperly Maintained Janitorial Cleaning Equipment
All equipment must be maintained regularly. Some janitorial cleaning equipment, such as vacuums and floor burnishers, can discharge particles that contribute to poor IAQ if not properly maintained.
Central Heating And Cooling Systems
Temperature and humidity can affect the concentration of certain contaminants. Dirty or badly maintained HVAC systems might cause a shortage of air ventilation in your facility.
II. Ventilation
On the other hand, the Occupational Safety and Health Center (OSHC) of the Department of Labor and Employment (DOLE) has guidelines to follow for optimal ventilation in workplaces and public transportation to prevent and control the spread of COVID-19.
RELATED: 7 steps for a green and sustainable home renovation
How to regain trust in returning to work safely, according to World Green Building Council
IAQ regulations, asset-specific strategies, and feedback loops are becoming increasingly relevant to gauge the impact of operational changes.
This could involve:
 installation of IAQ monitors, or
enhanced testing protocols.
While sensors capable of directly tracking viruses are still being developed, there are now metrics that can be used for real-time monitoring of transmission risk, based on a combination of the factors, certification frameworks that provide demonstrable strategies for viral transmission risk, including IAQ improvement.
Ways to Improve Commercial IAQ
1. Air purification systems should be included in your facility.
Air purification can help in the reduction of contaminants in your facility's air. An air filter for your HVAC system may keep dirt out of your vents while also purifying the air in your building.
It's critical to select one that has the technology that your business requires, as air purifiers use different technologies to clean the air.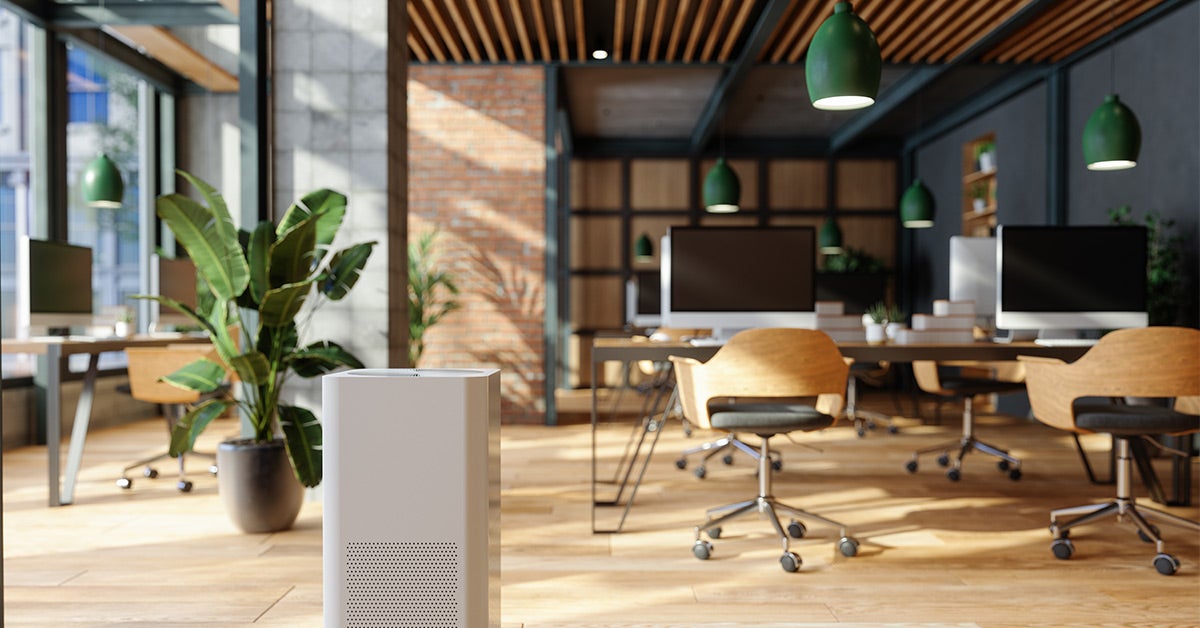 Photo Courtesy: Getty Images
2. Upgrade to more efficient cleaning equipment.
Dust mops are a frequent method of preparing your floors for wet mopping, however, they are inefficient. If the mop is shook or raised off the floor, pollutants might be released back into the air.
Commercial vacuum cleaners can be utilized to clear dirt from your flooring to avoid this problem. They catch and remove particles that could harm your air quality, unlike dust mops.
Cleaning hard flooring with a mop and bucket is common, but if not stored and dried properly, it can cause moisture in your facilities. IAQ can be affected by moisture in the air, which can cause respiratory irritation or mold growth.
Cleaning your facility's floors with an automatic floor scrubber, also known as an "autoscrubber", is an alternative to using a mop and bucket system.
"Autoscrubbers" also dry the floors faster, lowering the quantity of moisture in your facility's air.
3. Cleaning should be done when there are fewer people in the building.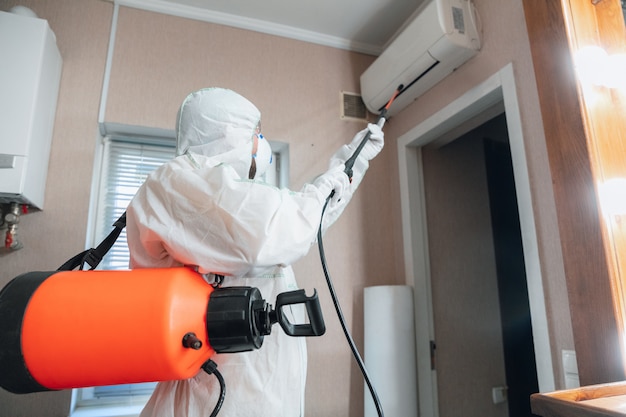 Photo Courtesy: Freepik
Schedule cleaning and maintenance tasks when there are fewer people present to reduce tenant discomfort.
It's less likely that your building's residents will come into touch with allergy irritants in the air if cleaning is done with fewer people in the building.
You could also want to use products that don't emit as many scents. Fra0grance-free products may lessen the influence of cleaning products used in your facility on your guests.
RELATED: Building 'green': Sustainable buildings in the Philippines
Although you can't measure your facility's IAQ on your own, there are some proactive activities you may take to improve the air quality inside your building. Improve your building's IAQ and the health of your guests by taking these proactive steps.
CITATIONS:
Rasin, G. (2021, August 13). 4 Ways to Improve Commercial Indoor Air Quality (IAQ) in Your Building. EBP Supply Solutions. Retrieved November 21, 2021, from https://www.ebpsupply.com/blog/improve-your-commercial-indoor-air-quality

COVID-19 Brings Indoor Air Quality Monitoring Upfront. (n.d.). World Green Building Council. Retrieved November 21, 2021, from https://www.worldgbc.org/news-media/covid-19-brings-indoor-air-quality-monitoring-upfront