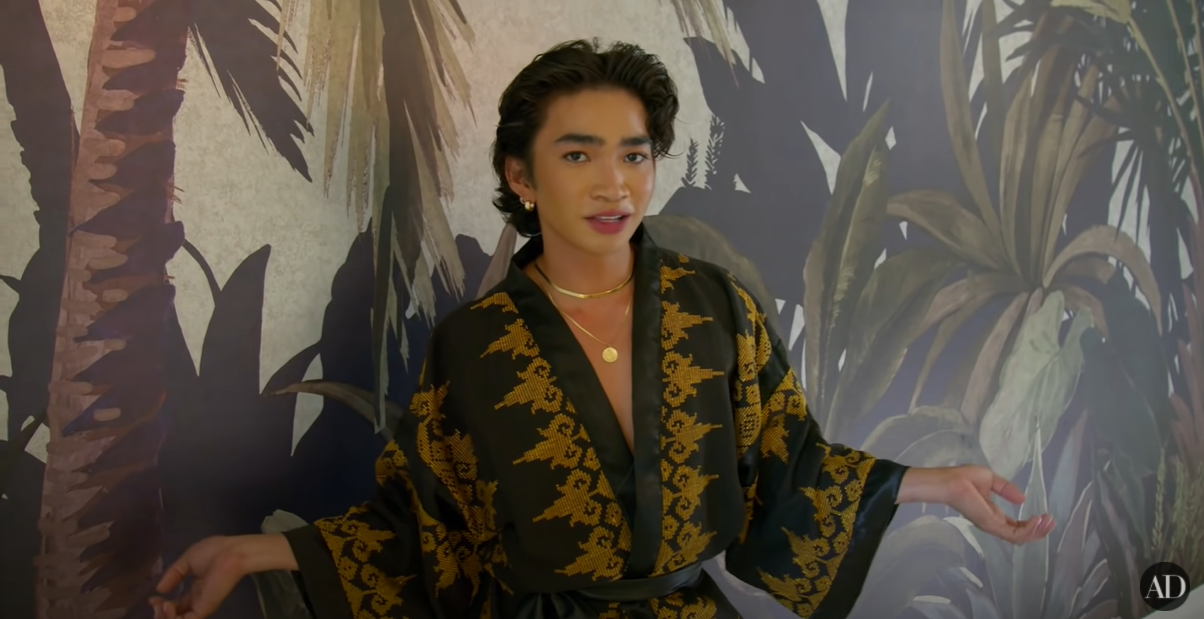 Filipino-American beauty Influencer Bretman Rock shared the inside of his three-story mansion in Hawaii in the Open Door segment by Architectural Digest.
The beauty guru moved in late 2020 and has had his home undergone renovation to capture the creative vision he has for his home. Bretman tapped Hawaii-based interior design firm MCYIA led by Chuen Yee to revamp the mansion's interior. The internet star wanted to translate his exuberant personality into the whole design of the house, which the team has delivered by capturing Bretman's cheerful persona and giving the home a relaxed tropical feel.
The mansion fully represents the social media star's character as well as his background as an immigrant from the Philippines who grew up on the island of Hawaii. From the eccentric furniture to decor, Filipino-Hawaiian themes are seen all over the interior of the house.
Here are the details of Bretman Rock's Filipino-Hawaiian themed home:
Filipino designed furniture
Right in his formal living room, you'll be welcomed by colorful furniture pieces which are proudly made by Filipino talent. A bright red chair that resembles a flower in bloom is probably Bretman's favorite piece in the house — which is designed by Kenneth Cobonpue, a Filipino furniture designer. Also designed by Cobonpue, the internet star also has the Dragnet lounge chair resembling a cocoon, located at his balcony.
Tropical themes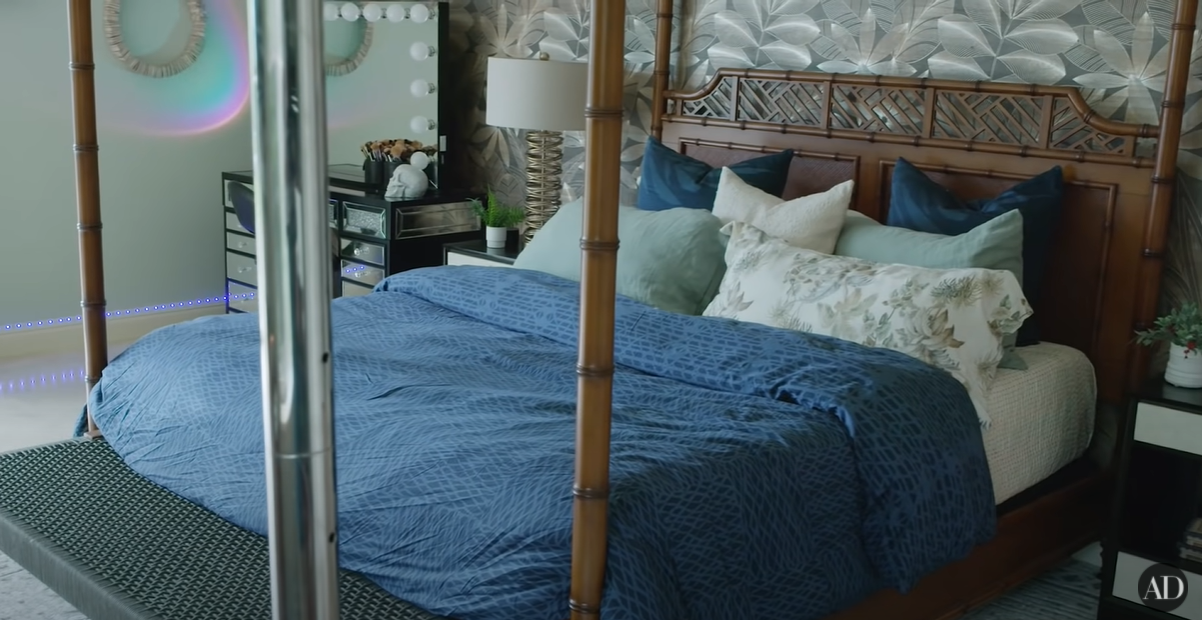 As a Filipino immigrant living in Hawaii, Bretman wanted to manifest his heritage into the whole house. Capturing the tropical themes of the Philippines and Hawaii, the team has installed a lush tropic wallpaper in his dining area as well as a more neutral version in his master's bedroom. The dining room also features a straw chandelier which reminds the internet star of his homeland the Philippines.
Eccentric art and decor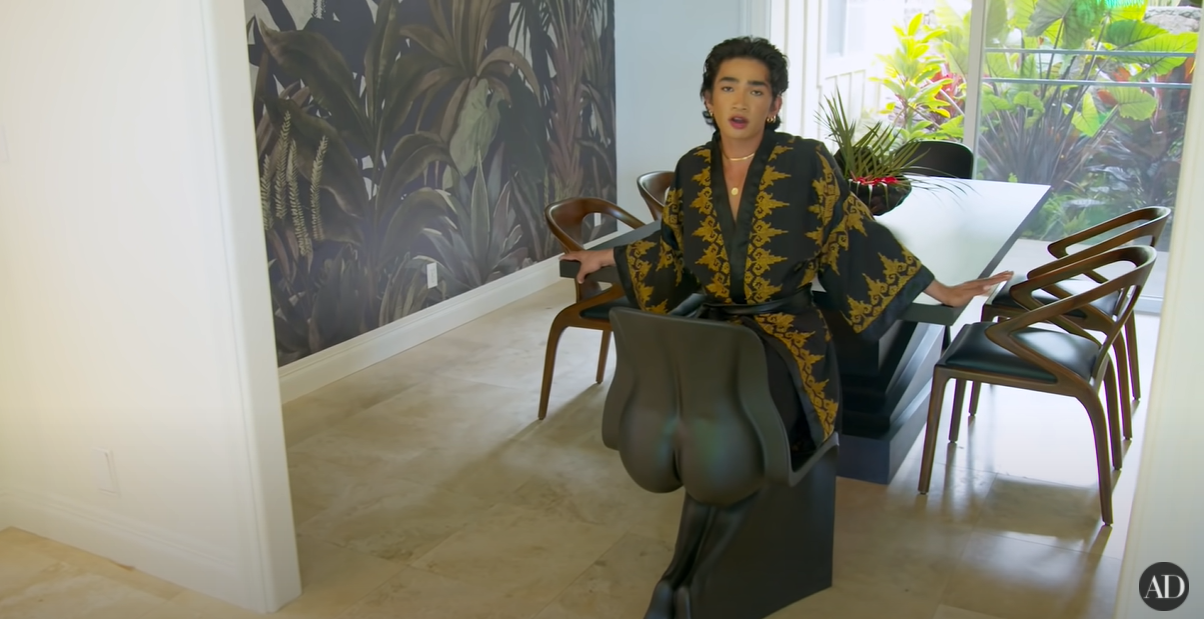 Embodying his queer and upbeat personality, some of the pieces in Bretman's home are eccentric. The beauty influencer is a fan of statement furniture like the "butt" chair in his dining room and has a collection of art made by different local artists, located in his hallway. He also dedicated the third-floor attic as a recreation room that has a pool table and his own science area, which is one of his interests.
Lush greenery

Surrounded by the lush green mountains of Hawaii, the mansion also features a balcony that overlooks the mountain ranges and ocean. Bretman is also known for his love for plants, which are also evident all over the house. He even has a small terrarium situated in his living room.

To see more of Bretman Rock's Filipino-Hawaiian themed mansion, here is the full video:
CITATIONS