A lot is going on with the world, and it is easy to overlook them. One thing you should know is that the construction industry is upping its game every year, thanks to the numerous construction innovations that come once in a while. Unfortunately, industry professionals are usually skeptical of these due to costs and the general distrust of untested technology.
If there is a will, there is a way, and there is at least one company out there who is willing to take the risk for the sake of progress. Read on to know more about the recent construction inventions that have, or will, take the construction world by storm.
Self-Healing Concrete
Concrete looks and feels basic in general, but the common misconception is that there is not much that can be done to improve it. Modernization efforts have been made in the past, with some coming up with new concrete substitutes and some who have gone out of their way to improve its mix. One of these is self-healing concrete, which was conceptualized by Henk Jonkers, a professor at the Delft University of Technology.
Jonkers was inspired by the healing process of bones, which was done through mineralization. He tried to replicate the concept with concrete, using a specific kind of bacteria that can live and remain active within the concrete. While impressive, it is still far from perfect. Nonetheless, it is a technological advancement that will benefit the future of infrastructure.
One thing to note: Self-healing concrete has been undergoing tests since 2006. The invention made Jonkers a finalist in the European Inventor Award of 2015, and he is still continuing his efforts to improve and push it into widespread industry use.
3-D Printed Homes
The wonders of 3D printing. In its early years, a model house. Today, an actual house.
Back then, 3D printed homes were merely a concept. It was a theory that seemed impossible, or at the very least, impossible as a general alternative to regular construction. Experiments were done, studies were made, and after a while, a few companies took it all to heart. Recently, one nonprofit called New Story partnered with Icon, a construction tech company in Austin, Texas, to create the Vulcan II, a massive 3-D printer that can build an entire house. This was put to the test in a Mexican town, where the weather conditions made it difficult for New Story to begin the construction process. After a few days, they managed to finish a two-bedroom house in 24 hours, spread across the week. The parts of the home that cannot be built with the printer was eventually finished by local construction workers. Function-wise, it was as good as it looked. Despite its materials, it managed to survive a downpour of rain that would normally flood its neighboring homes.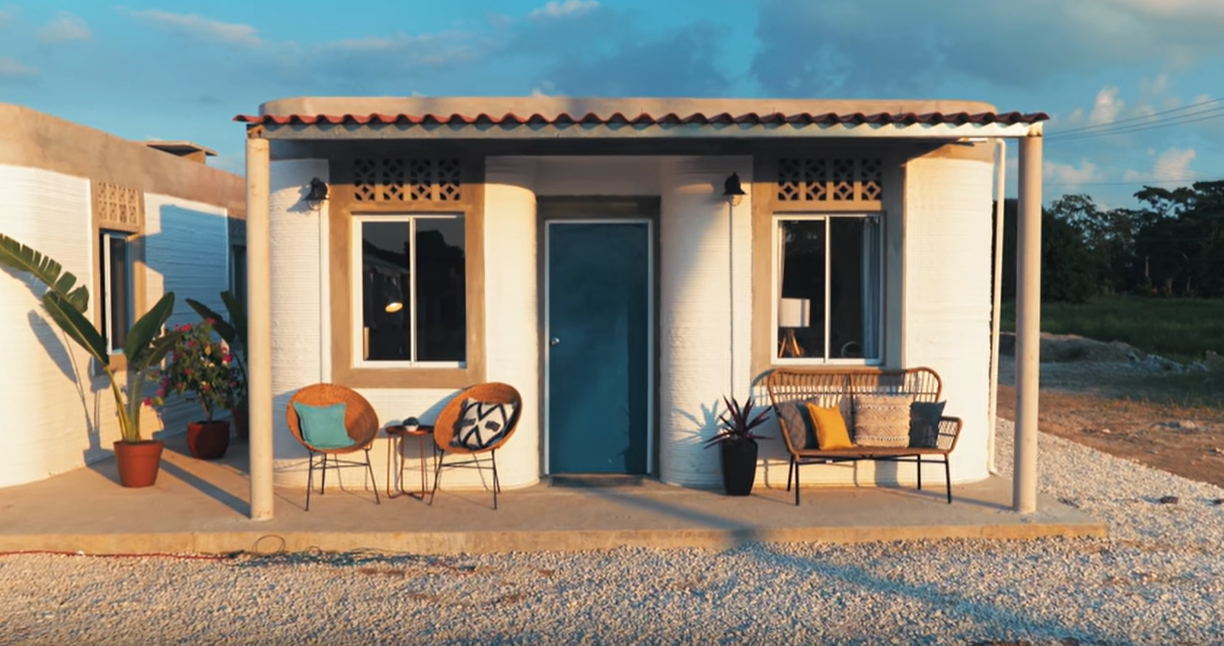 3D Printed Home from New Story. Photo courtesy of the New Story's Youtube
3D printing also welcomes multiple benefits that improves construction speed, as well as reduces cost, and serves as an eco-friendly alternative.
Exoskeletons
Some of you have likely fantasized about power armors in the past, thanks to years of future tech fiction. But it seems that this sort of tech is not just for fiction anymore. Exoskeletons and exosuits are being tested and manufactured by several companies in the hopes that they will be utilized in the business of engineering. These suits function to provide its users with three advantages: increased strength, improved efficiency, and better work comfort. They give their wearers the support they need for handling increased workloads.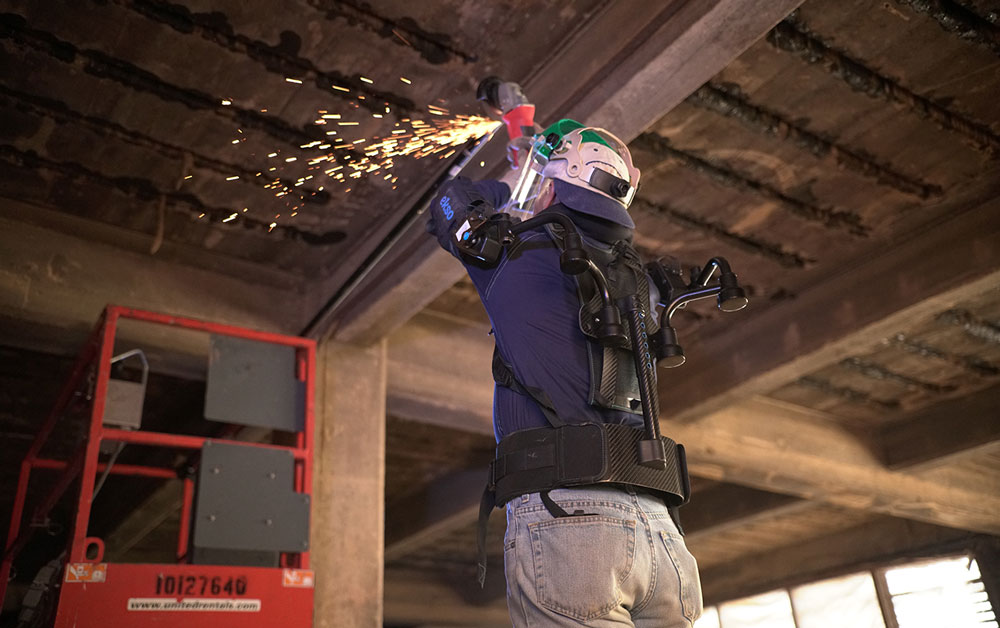 Half-man, half-machine. Photo courtesy of Ekso Bionics.
The types of exosuits in the market right now range from being limb-concentrated to having full-body support. Despite its benefits, the tech is not too prevalent in the market due to costs and the fact that it is a fairly new concept that only a few companies have taken under their wing. But if the interest continues to rise into the new decade, then it would no doubt be a game-changer in the industry, especially with the rise in automated machinery.
Smart Equipment
If glasses can make a person look smart, then smart glasses will make them perform smarter. There has been a recent trend of smart wearables in the market for both consumer and industry use. In construction, several companies have gone on to create such apparel with a focus on safety and work efficiency. This includes glasses, helmets, vests, tags, and so on.
To give you an idea, smart glasses focuses on visualization efforts, while smart helmets go for better environmental awareness for the wearer via integrated cameras and sensors.
For an extra pair of eyes, probably costs an arm and a leg.
Smart Roads
No, they are not the kinds of terraforming roads you would typically see in a science fiction setting. Smart road technologies focus on making highways safer and more secure for those using them, as well as integrating sustainable methods to help with energy conservation.
There are a couple of them being tested today. One of those is the electric charging road concept, which was a response to the growing number of electric car users around the world. As the name suggests, these roads charge the car, either parked or on the go. While they are only available in certain locations, electric charging roads exist as a reminder that investing in eco-friendly vehicles will give them these kinds of benefits.
Another example leans on being non-electronic and straightforward. Glowing road lights is a solution that involves painting glow-in-the-dark road markings on the road to give drivers additional visual support at night.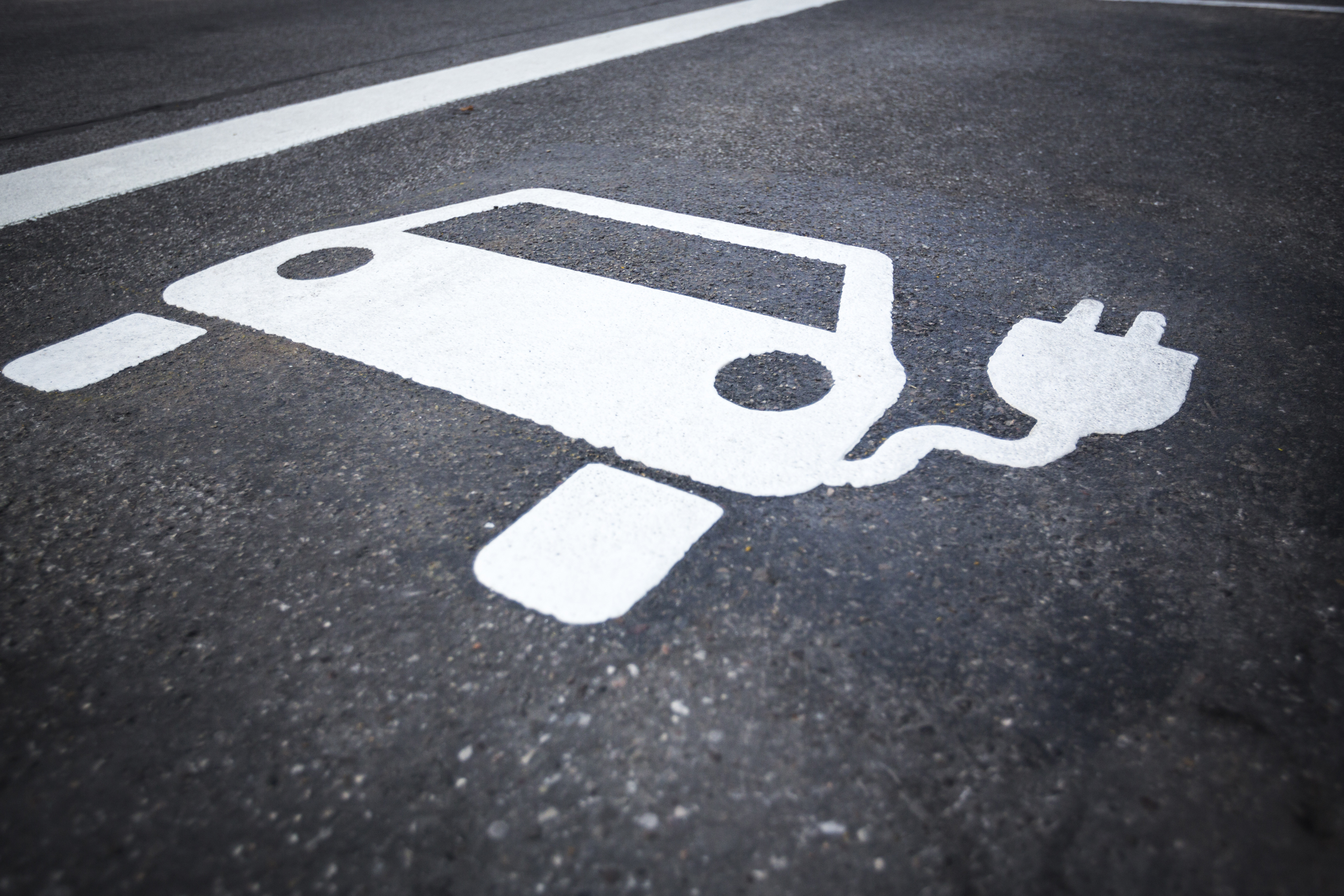 Smart roads and smart lights: an intriguing combination!
To build a better world, one needs the tools to make it. We have a bright future ahead of us and more to come soon enough.