With many of us stranded at home because of lockdowns last year, it encouraged us to optimize our space. As a result, our houses have turned into multipurpose areas where we can do anything from work to relax to play to dine.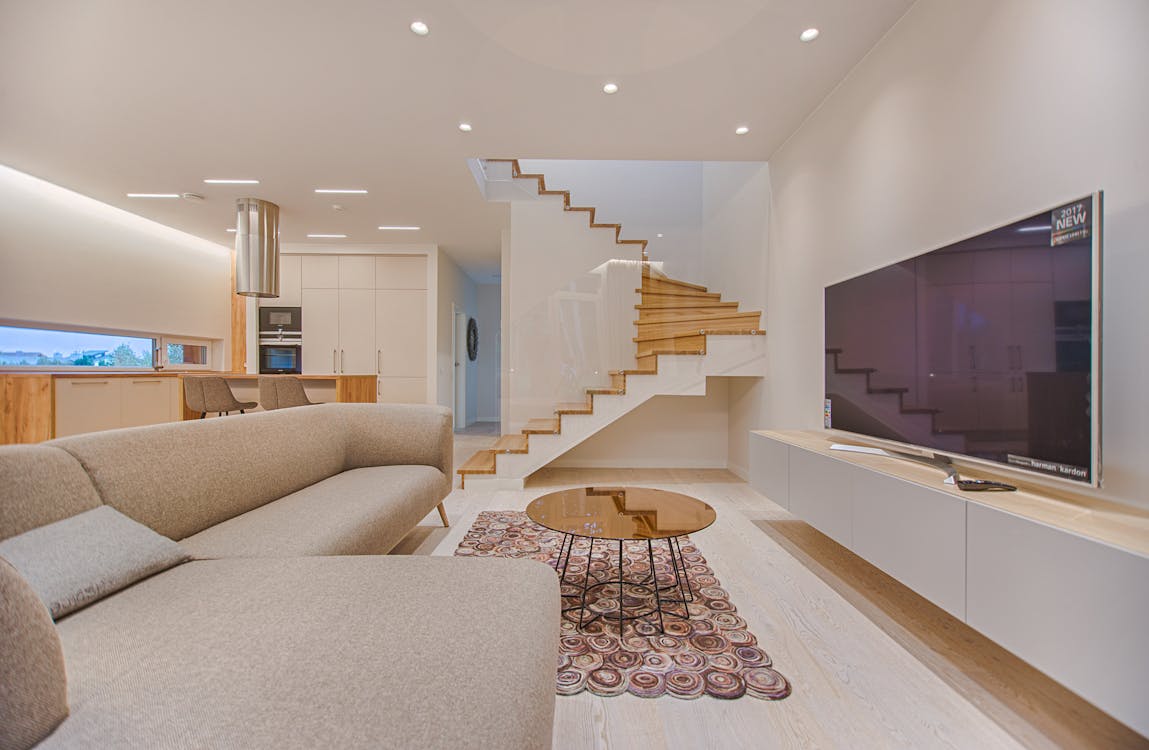 Photo from Pexels
Our kitchens have become home offices, our bedrooms have become classrooms for our children, and our living rooms have become workout areas. As we make the switch to a new way of life, we've had to adapt every room to serve several purposes.
A need for comfort and stability inspired many of our decorating and design, and these themes will continue to influence interior design trends in 2022.
So, with that in mind, let's discuss these seven (7) interior design trends you can expect to see in the next year.
1. Extreme Minimalism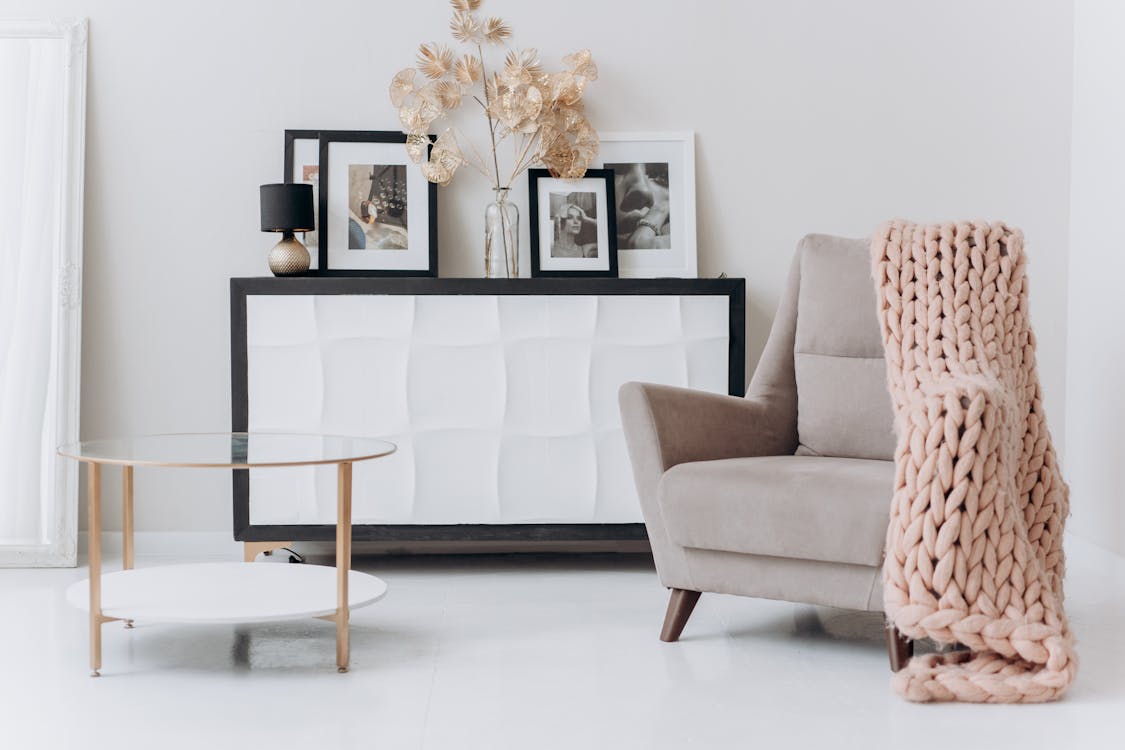 Photo from Pexels
Extreme minimalism will be trendy in 2022, given the popularity of minimalism in recent years. Extreme minimalism came from the need to free up space for daily activities now done at home.
Decluttering supposedly relieves stress and creates space. As a result, many people are clearing their houses of unused items to create a more serene and organized atmosphere.
RELATED: Watch Out for these 6 Construction Industry Trends In 2022
2. Black Accents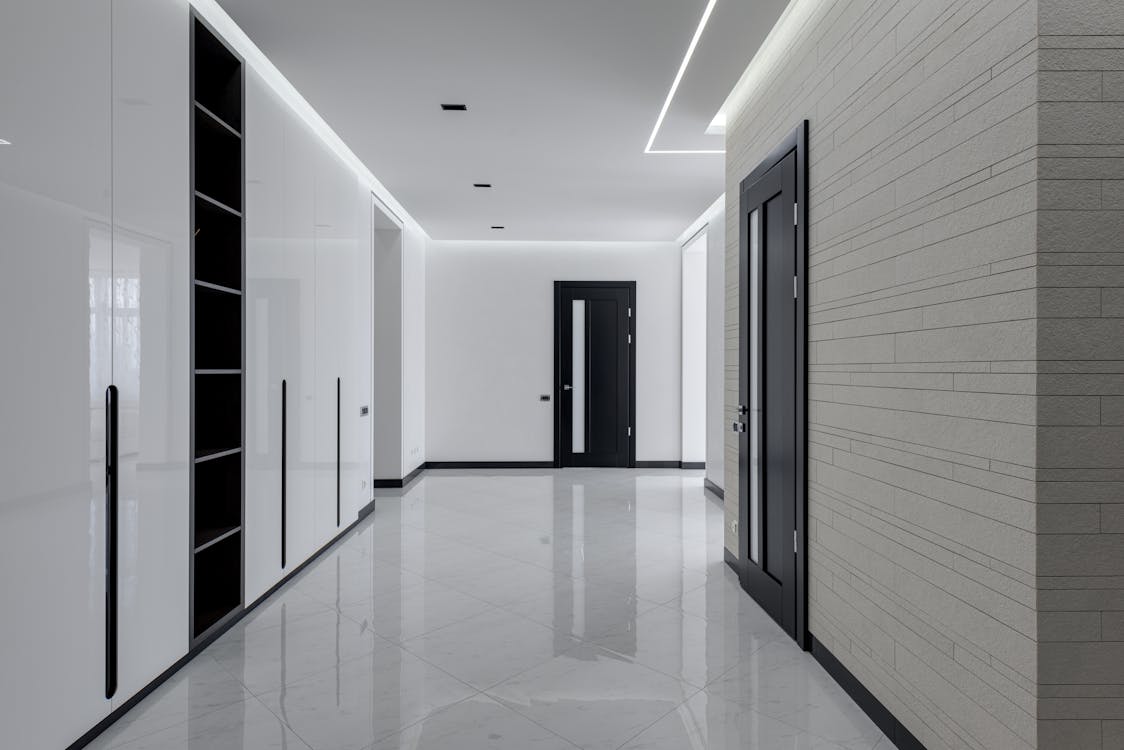 Photo from Pexels
In 2022, natural features will continue to be trendy, but black accents will gain in popularity as well. This is most likely because of the striking contrast they create with organic materials such as wood.
Furniture, lighting, home decor, trim, doors, walls, ceilings, and kitchen equipment may all feature black finishes. It's a terrific technique to give more minimalist areas edge and dimension.
3. Natural Materials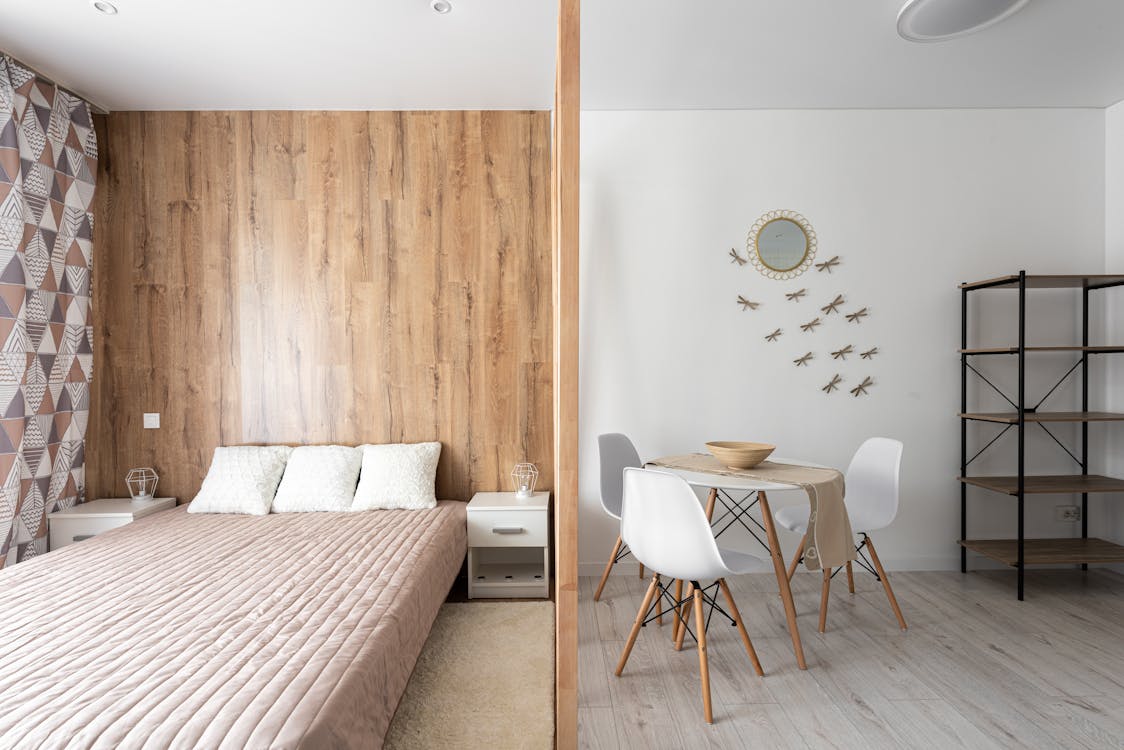 Photo from Pexels
While the demand for natural materials has been on the rise for the past several years, in 2022, look for them to be even more dominant. 
They not only give warmth and coziness to a room but also balance the amount of technology we have to use in this unique time. 
Organic materials such as wood, cane, rattan, jute, stone, linen, cotton, wool, and other natural fibers can help give balance in our overly computer-connected existence.
RELATED: 5 Lucky House Design Based on Feng Shui
4. Biophilic Design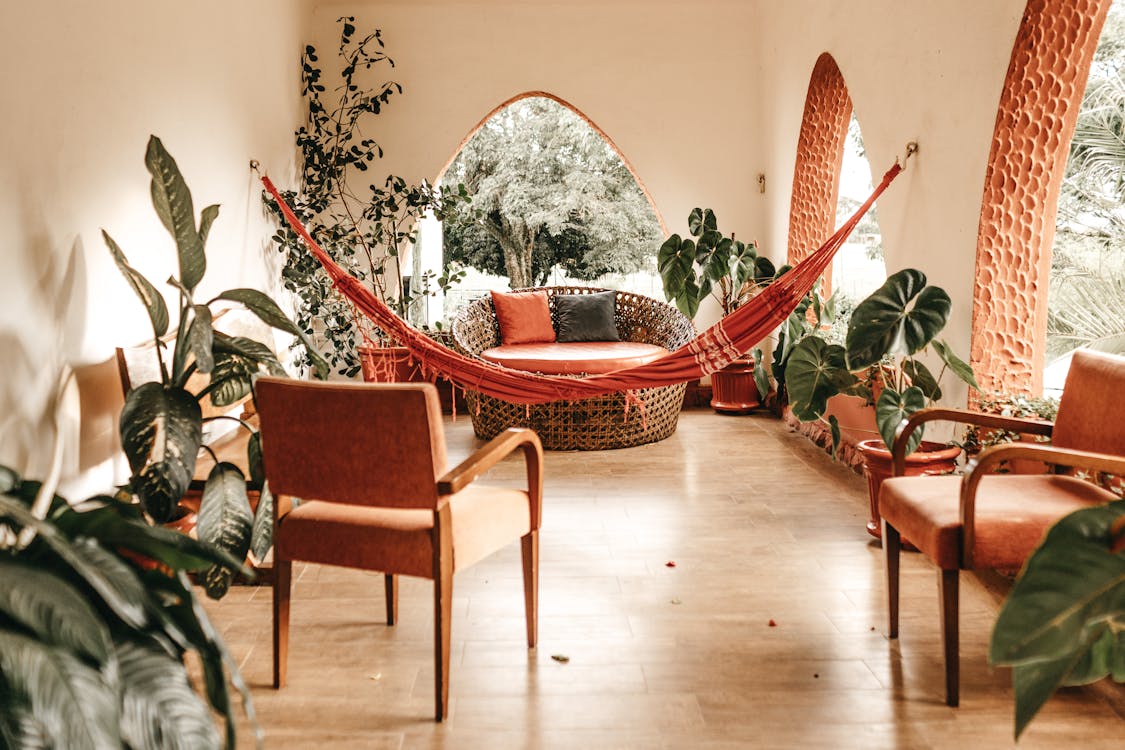 Photo from Pexels
As indoor plants have a relaxing impact and help to purify the air, you may expect to see more living walls and hanging plants in both amenity spaces and homes.
To bring nature into your living space, biophilic design uses natural materials and colors and a variety of plants to create a welcoming environment.
Nature has historically provided people with food, clothing, and a place to live. It firmly embedded these connections in our minds, and the colors, textures, and patterns that remind them soothe us.
5. Convertible Furniture
Photo from Pinterest
A more multi-functional style to home design has become necessary since the outbreak of the pandemic.
In 2022, expect to see more rooms and interior design elements to be used in multiple ways. Interior design trends for 2022 show a rise in using convertible furniture.
RELATED: 6 Functional Kitchen Design Trends for 2022
6. Layers of Textures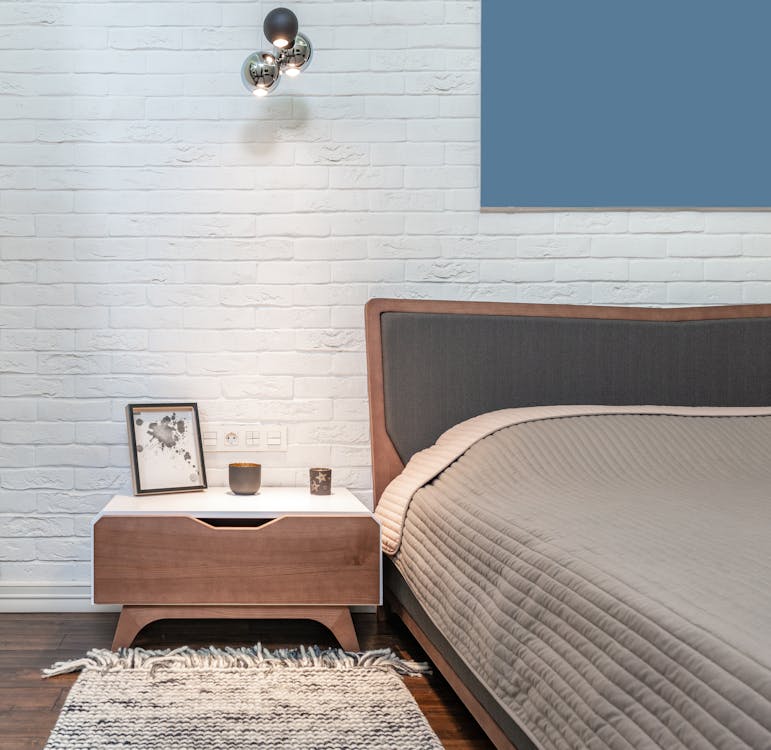 Let's get the textured fabrics going! In secondary to being extremely comfortable, cozy fabrics also create an elegant feel and refinement. This year, fringe will also take center stage on furniture, particularly sofas and ottomans.
If you want to make your home look warm and cozy, look for furniture and accessories that are made of a variety of materials, like natural stone, leather and wood. Also, look for fabrics like bouclé, which have a lot of different textures.
7. Sustainability
Sustainability has become more talked about in the last few years because people have been able to think more about how their actions affect the environment when they are at home. When people make better choices for the planet, sustainable or recycled materials will become more and more common in 2022. 
Sustainability is increasingly a selling point for homebuyers and builders alike. By 2022, sustainable and recycled materials will be more popular. Reclaimed wood, cork, bamboo, jute, glass, recycled plastic, and metal will be used in furniture, flooring, and architectural elements.
There you have it! Ready for your home or office make-over?
Subscribe now to see more content like this in the future!
CITATIONS:
Andriotis, M. E. (2021, November 17). These Are the Interior Design Trends That Will Be Huge in 2022. House Beautiful. Retrieved January 3, 2022, from https://www.housebeautiful.com/design-inspiration/g38281142/design-trends-2022/#:~:text=1%202%20Plenty%20of%20Natural%20Materials.%20Studio%20RODA,design%20world%20and%20staying%20for%20a%20very%20

Malnar, V. (2021, September 3). 2022 INTERIOR DESIGN TRENDS YOU NEED TO KNOW ABOUT! Orangetree Interiors. Retrieved January 3, 2022, from https://orangetreeinteriors.com/blogs/news/2022-interior-design-trends

Bennett, J. (2021, December 14). These Are the Top 8 Interior Design Trends for 2022, Experts Say. Better Homes and Gardens. Retrieved January 3, 2022, from https://www.bhg.com/decorating/lessons/expert-advice/interior-design-trends-2022/