If you're confined to a small apartment or a small room in your house, you've probably run into problems while making the most of your limited living space. Even a small house may appear spacious with the right small house's interior design choices.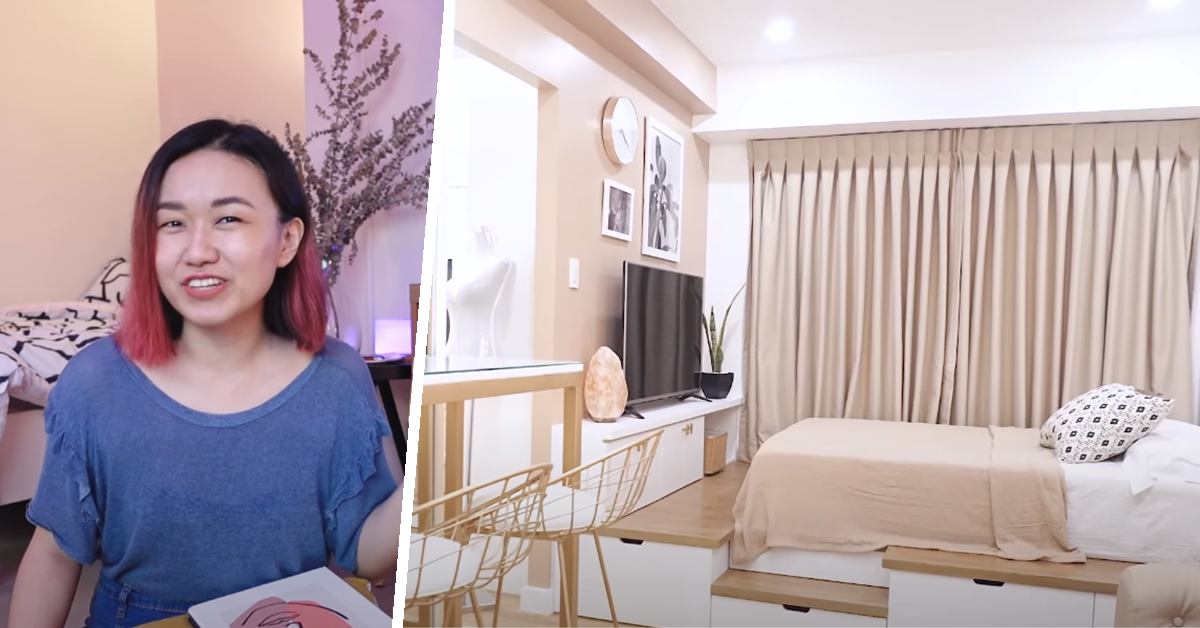 It also takes a little creativity to make your small area feel less cramped. With a little bit of smart shopping and a few DIY projects, you can completely transform it.
See Elle Uy's top small house interior design ideas in the style of an interior designer decorator and home stylist.
1. Elevate your sleeping space to make way for storage.
A lack of storage space is the most common drawback of having a tiny area. Your bed probably takes up most of the room in your apartment. Rather than wasting that space, why not add a layer of storage beneath your mattress?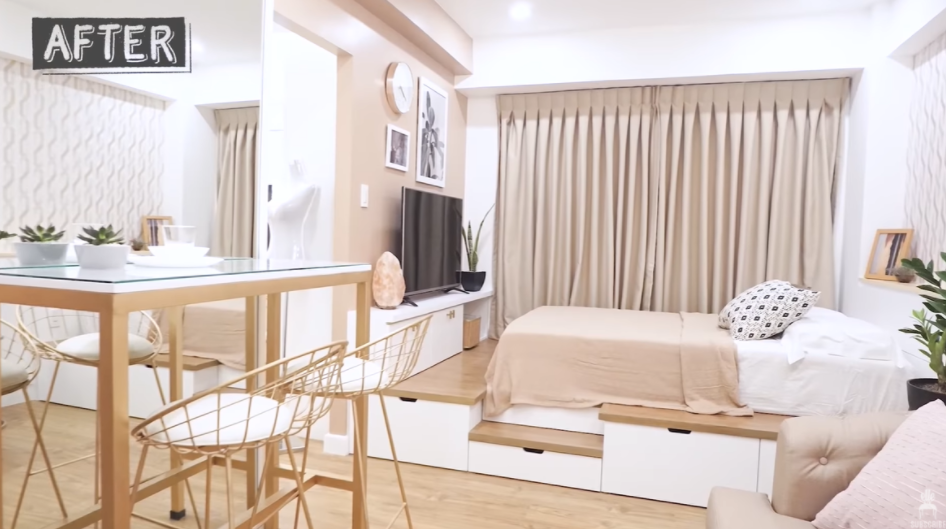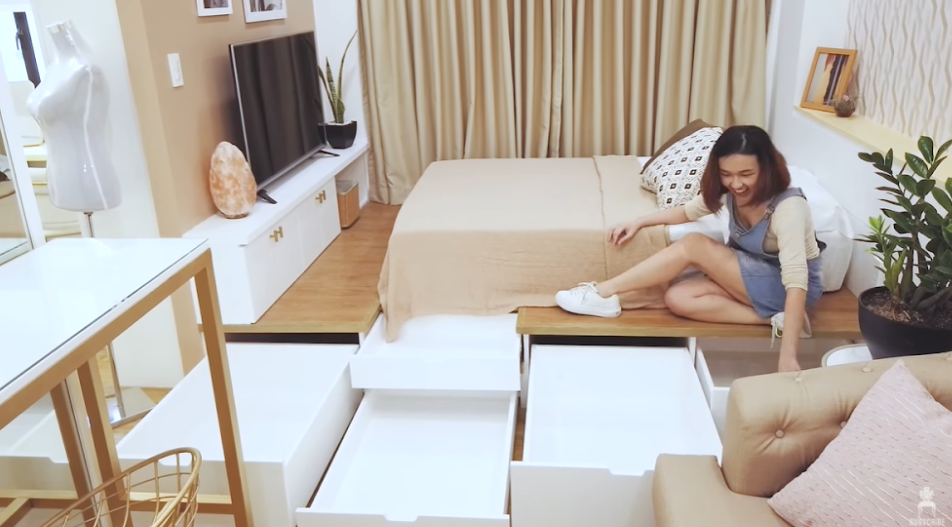 Screen Capture from Elle Uy Decor YouTube video
RELATED: 4 Aesthetic Ways to Incorporate Wood Design in Your Home, Based on Team Kramer's New Condo
2. Maximize narrow spaces for storage.
Be creative with your tiniest spaces and make the most of what you have. If you have a small corridor, you might think you have no choice but to leave it empty, but you'd be surprised at how much extra storage you can get by installing narrow storage cabinets.
Small storage cabinets are all the rage these days. Depots and shops sell these. They are both stylish and space-saving, and help maintain a space tidy and visually appealing.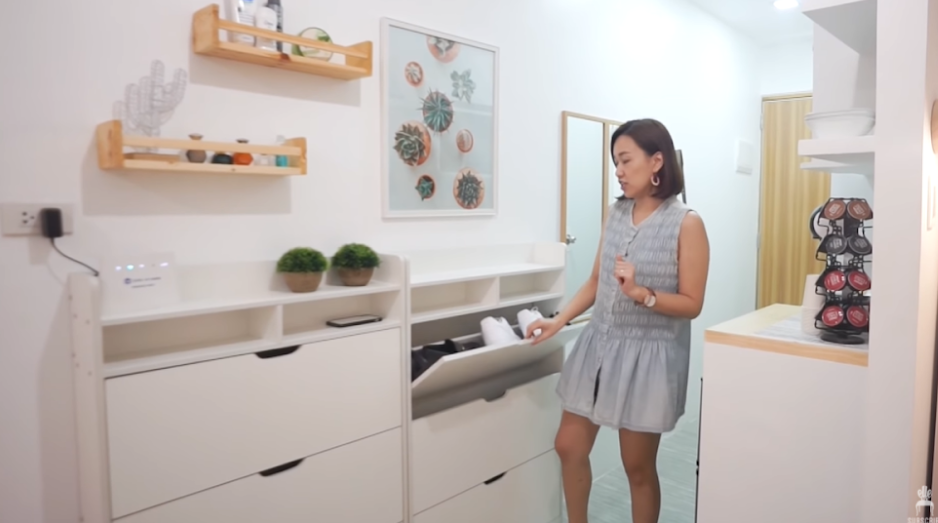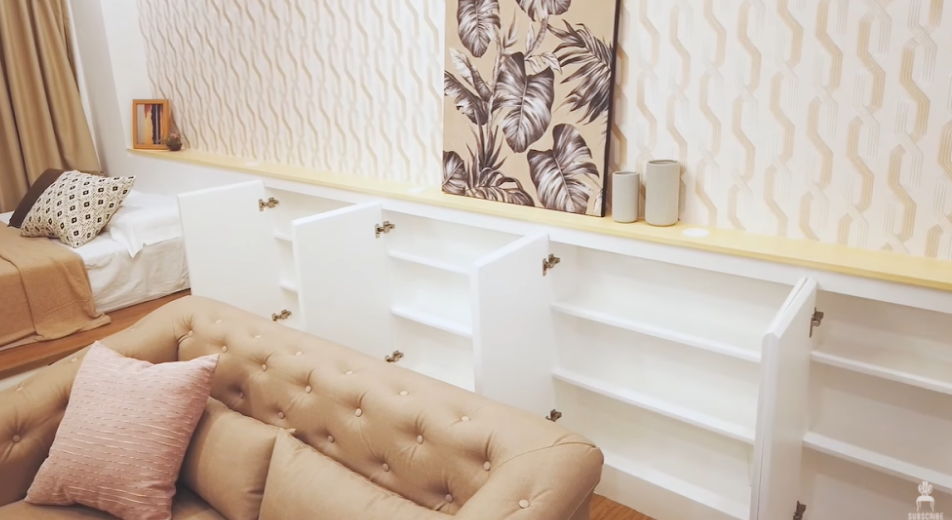 Screen Capture from Elle Uy Decor YouTube video
3. Take advantage of walls for unconventional storage.
Adding wood framing and hooks for additional storage areas is another way to dress up a plain wall in addition to the more traditional method of using hanging wall cabinets. It will also provide visual interest to your room.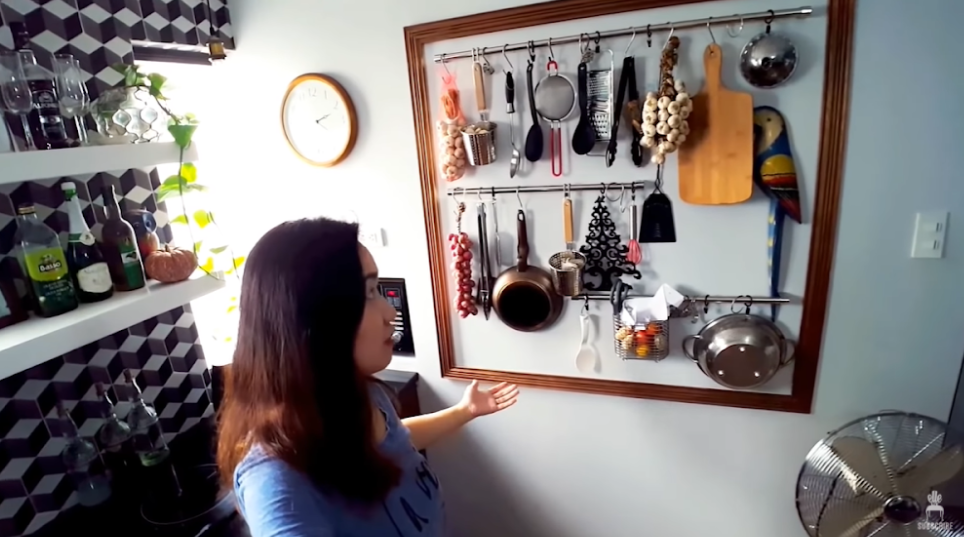 Screen Capture from Elle Uy Decor Youtube video
RELATED: 7 Must-Try Interior Design Trends this 2022
4. Make your wall divider visually open.
For the illusion of more space and to not block any areas, an open-wall divider is ideal. Dividers as window glass or grills could separate the bedroom from the rest of the space in your home. If privacy is a concern, you can also install some blinds.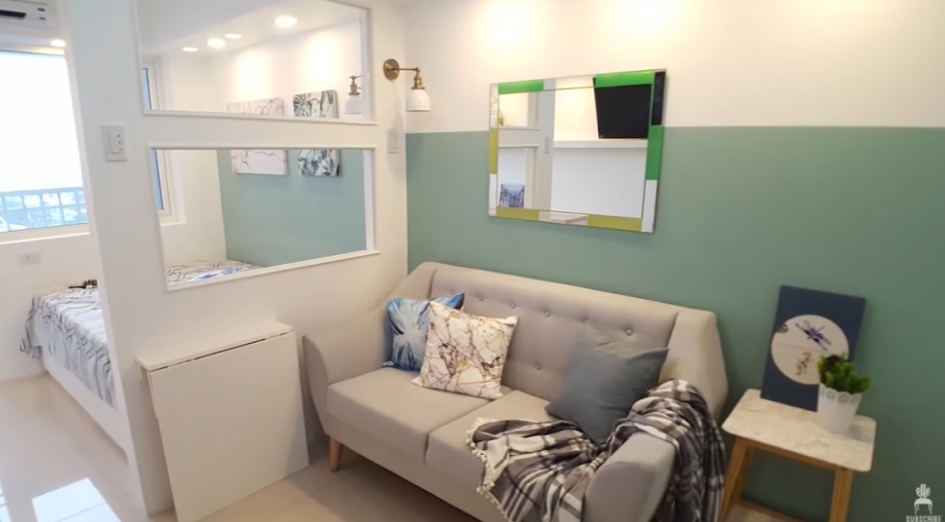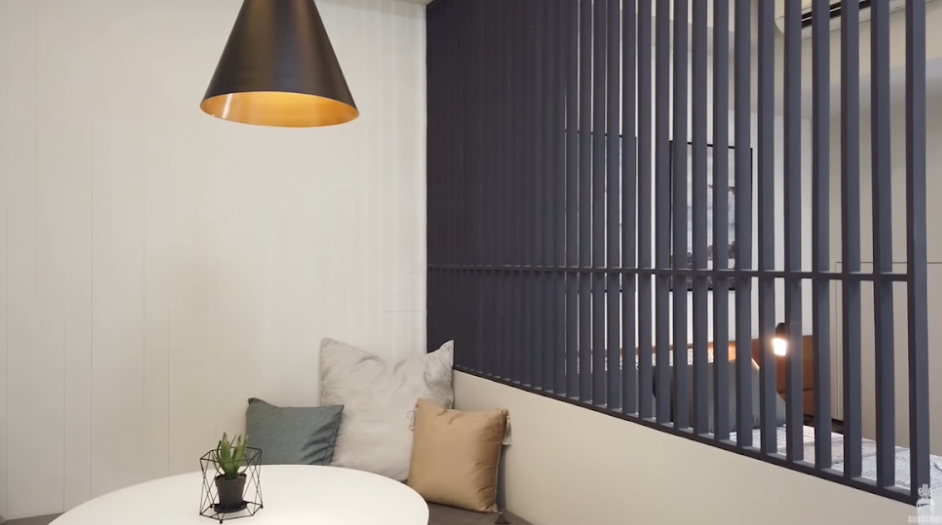 Screen Capture from Elle Uy Decor YouTube video
5. Install large mirrors to provide the illusion of more space.
This applies to any area or building, not only studio units. Mirrors are ideal because they reflect light and visually expand the area.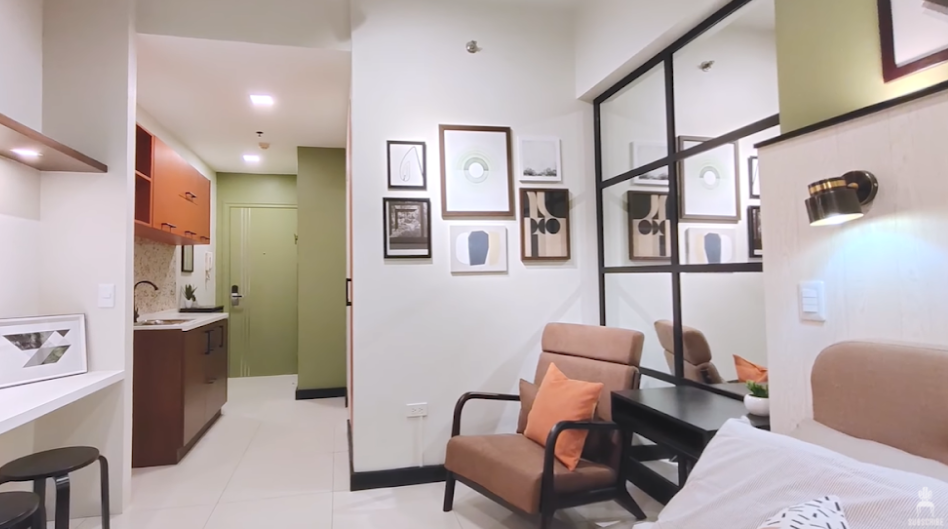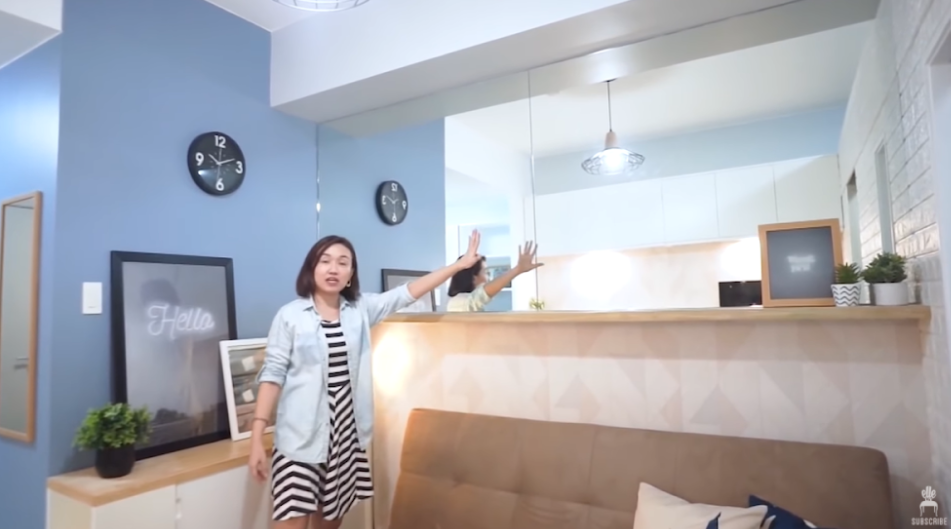 Screen Capture from Elle Uy Decor YouTube video
6. Use multi-purpose and space-saving furniture.
It's great to have furniture that serves multiple functions, like a sofa bed or a folding table. So, if you're going to buy furniture, look for items that can serve several functions.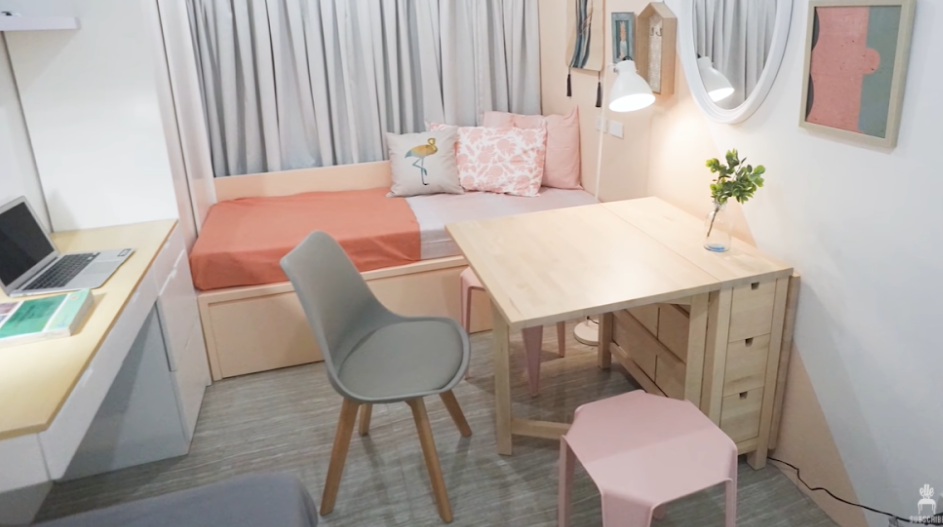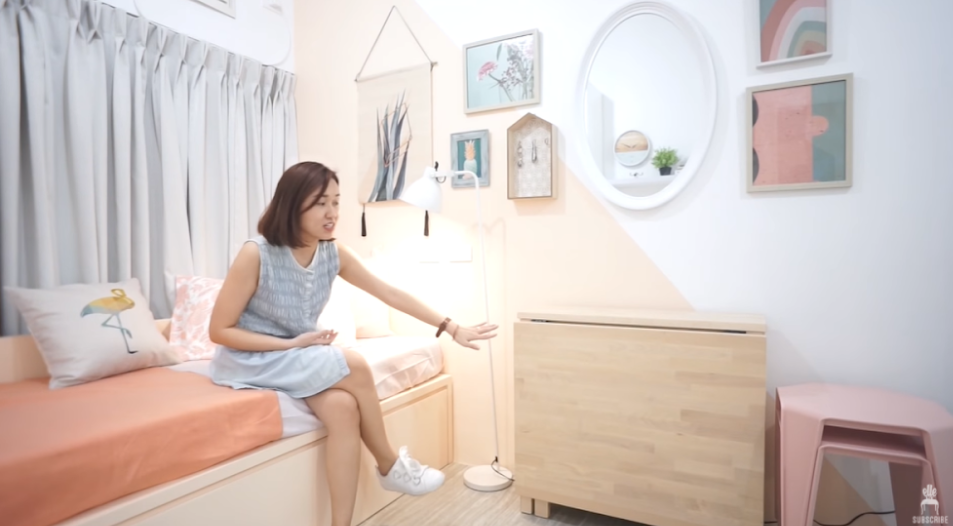 Screen Capture from Elle Uy Decor YouTube video
RELATED: 6 Functional Kitchen Design Trends for 2022
7. Don't be afraid to use colors and textures in a small space.
When decorating a tiny space, using various shades or details scares people because they fear it would make the room appear smaller. Don't be afraid to experiment with contrasting colors and accents, as they will help you establish a focal point in your room.
Plus, it provides visual appeal and texture to the overall design of the area.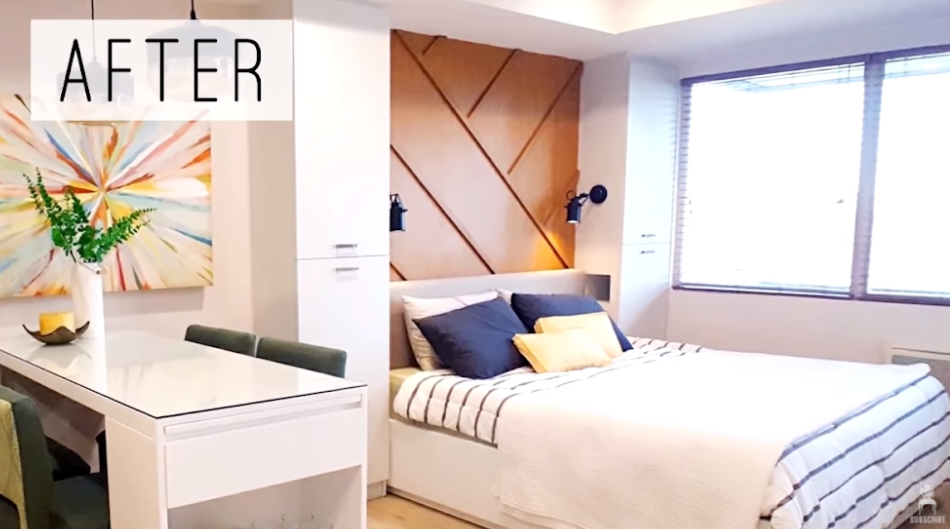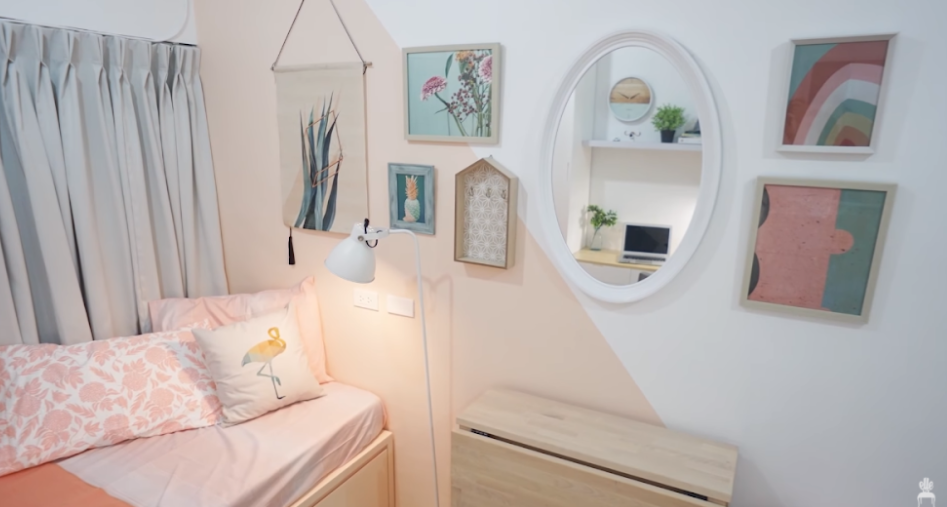 Screen Capture from Elle Uy Decor YouTube video
Try new things when trying out new house interior design ideas. You may start by creating a mood board to get a sense of how it will look. Don't put any boundaries on yourself. It is possible to make a small area both functional and visually appealing, and this will allow the space to achieve its intent.
Is there anything else you'd like to add about studio units? Let us know about it!
Subscribe now to see more content like this in the future!