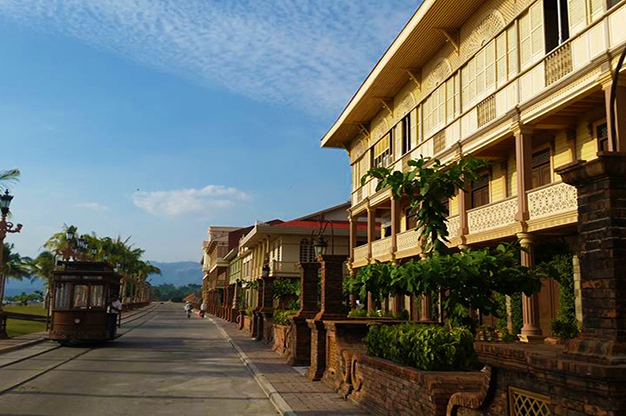 Philippine heritage sites are popular destinations for tourists in the country for offering distinct locations set in different times. The heritage and culture of Las Casas Filipinas de Acuzar in Bataan are outstanding for they symbolize the history and beauty of Spanish-Filipino influences. Moreover, it builds engagement with people to recreate otherworldly designs that can help modern-day construction in the Philippines.
Antique wood, flooring, and stones were reincarnated inside the Las Casas Filipinas de Acuzar, which originated from the restored ancestral houses all over the Philippines.
Preservation through conservation
The way a museum collects history-defining artifacts and significant objects is the same with Acuzar's Philippine houses acting as an open-air museum with its collection of period houses.
These structures are conserved through professional deconstruction from an original location outside Bagac to be resettled at the site of Las Casas Filipinas de Acuzar in Bataan. From herein, the houses are systematically preserved and maintained. Monitoring was made easier as well because the houses are in one huge location only. The preservation and conservation of such heritages are a solemn obligation that must be undertaken by each generation.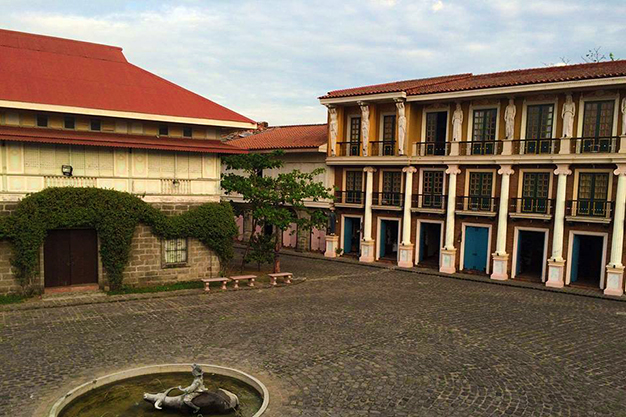 Photo by Pearl Deco
Keeping cultural heritage alive
Preservation is not just limited to structural and architectural ways. It is the character of a place that impacts people; ergo, it shall strive by keeping up with the people's current interests.
From promoting Filipino food such as pandesal and sorbetes to guests to its superb hospitality and dining, Las Casas Filipinas de Acuzar in Bataan is a vibrant city embodying the cultural heritage in the Philippines.
Additionally, heritage preservation brings all kinds of people of different skill sets and revitalizes local economies. Old buildings are often expensive to maintain due to the laborious tasks and craftsmanship involved. This creates an opportunity to stimulate the economy; creating new jobs for contractors, architects, and artisans within Bagac's local community.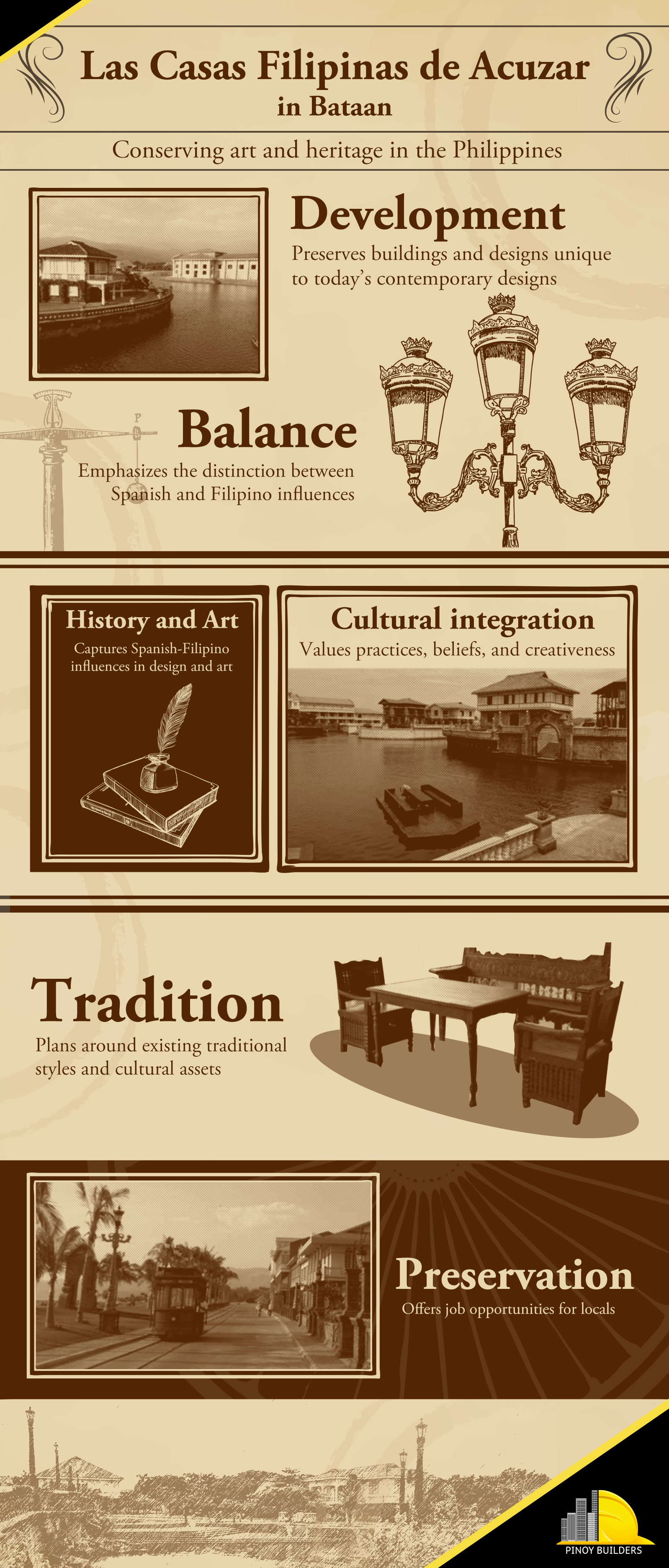 CITATIONS