Nowadays, the local construction industry offers lucrative business opportunities for construction professionals, especially since the current government administration has been keen on encouraging public-private partnerships with local and international businesses to improve many of the local infrastructures. With this, many more construction professionals are seeing the importance of having a specialized education in their field. As the industry prospers, more and more people are looking to establish themselves and work in construction, making the job market more competitive and employers more selective. 
In the Philippines, construction diploma programs are available to help individuals pursue their goals of working in the construction industry. There are many universities and educational organizations that offer diploma programs meant for people who want to earn the required expertise needed to become a professional in the Philippine construction industry. While there are many construction courses offered by educational institutions, not these programs cover and provide the best possible training for hopeful construction professionals. In this article, we will share some of the top diploma programs for construction professionals in the Philippines.
Executive Diploma In Project Management (EDPM) 
Offered by the Construction Industry Authority of the Philippines (CIAP)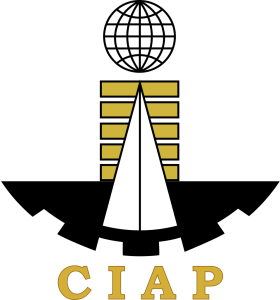 Image from CIAP
The Philippines' governing agency that oversees the local construction sector, the Construction Industry Authority of the Philippines (CIAP) operates under the country's Department of Trade and Industry and is responsible for monitoring and promoting the development of the local construction sector through promoting a high-quality standard of production in the field. In addition to this, CIAP also provides education for all interested individuals in hopes of producing exceptional construction professionals who will contribute to the advancement of the Philippines' construction industry. 
There are numerous construction courses offered by CIAP for many hopeful individuals who may want to enter the field of construction, but the agency also caters to current construction professionals who may want to experience progress in their careers by gaining more knowledge and honing their existing expertise. For individuals who want to work as managers in construction, CIAP offers an executive diploma in construction management. 
CIAP's executive diploma in project management is the only executive diploma developed in the world that offers four major credentials that will cover project management, project risk management, and eligibility to become a certified senior manager. Below are the four credentials offered by the CIAP for hopeful construction professionals:
Certificate in Project Management (CIPM) which has ISO 17024:2012 accreditation

 Certificate in Project Risk Management (CrtPRM)

Prestigious Executive Diploma in Project Management

Eligibility for Certified Senior Project Manager (CSPM) from the International Association of Project Managers (IAPM), Europe.
Diploma in Construction & Project Management
Offered by De La Salle College Of Saint Benilde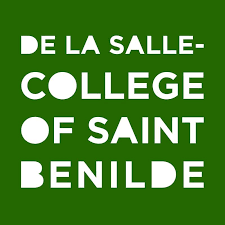 Image from Facebook
Designed for professionals who want to expand their expertise in construction, De La Salle College of Saint Benilde offers a diploma program in Construction & Project Management to help propel individuals in promoting themselves toward better career opportunities. De La Salle also emphasized the diploma's intention to improve the knowledge of construction professionals in their field and improve their existing businesses. Under this program, learners will study the five modules below:
Introduction to Construction and Project 

Financial Resource Management in Construction

Work Engineering

Construction Contract Management

Building and Property-Business Processes
Each of these modules is studied for more than ten hours and held at the School of Professional and Continuing Education (SPaCE) located in Malate, Manila. 
Diploma in Civil Engineering Technology (DCvET)
Offered by the Polytechnic University of the Philippines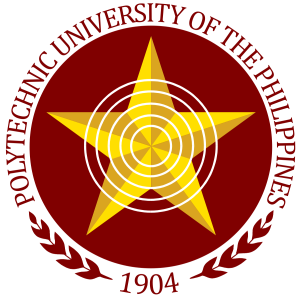 Image from Wikipedia
A diploma program designed to produce graduates with exceptional civil engineering technology expertise, PUP's diploma in civil engineering technology course offers programs that will cultivate the learners' knowledge in mathematics, natural applied sciences, civil management, and other essential subjects under the course. Students who complete this diploma program can achieve employment as the following job targets:
Assistant Manager

Construction Site Assistant Supervisor

Executive Engineer

Quality Control Engineer
The Importance of Diploma Programs For Construction Professionals
Many construction professionals are developing their skills to enhance their existing expertise in their field of work. These diploma courses for construction professionals are beneficial for these construction professionals to improve their credibility and get ahead of their peers. Consider checking these diploma programs and improve your resume for future opportunities. 
References
eFOI – Electronic Freedom of Information – Requests. (n.d.).

Electronic Freedom of Information – Requests

. eFOI – Electronic Freedom of Information – Requests. Retrieved August 10, 2023, from https://www.foi.gov.ph/requests?agency=CIAP

http://construction.gov.ph/events/executive-diploma-in-project-management-edpm/. (n.d.).

You are here: Executive Diploma in Project Management (EDPM)

. Construction Industry Authority of the Philippines. Retrieved August 10, 2023, from http://construction.gov.ph/events/executive-diploma-in-project-management-edpm/

Polytechnic University of the Philippines. (n.d.).

Polytechnic University of the Philippines

. Polytechnic University of the Philippines. Retrieved August 10, 2023, from https://www.pup.edu.ph/itech/dcvet