The Leadership in Energy and Environment Development (LEED) is a certification program that aims to promote green building and eco-friendly industry practices around the world.
It was developed in the US by the US Green Building Council back in the 90s. The program's advocates sought the support of industry professionals and government agencies during its early years. Through the decade that followed, its importance was eventually recognized, and it led to LEED becoming a mainstream topic that is generally mentioned and discussed in the construction industry.
Internationally, LEED has become synonymous with responsible building, with tens of thousands of buildings around the world taking part in their cause. Some do it from the guarantee that their buildings will use 25-30% less energy; others do it for environmental reasons. Most of the time, it's both, plus the benefit of saying that their building passed the inspection and is certified LEED.
With the growing trend of sustainable building in the past decade, it is no wonder that numerous developers in the Philippines have participated in getting their buildings certified. Many of these structures can be found in the Makati-BGC areas, and it is expected that more buildings bring developed are aiming for LEED certification. While this article focuses on commercial buildings, these are not the only structures that are up for accreditation. As their website says, there is a LEED for every project, and those included are:
Interior Design and Construction
Building Operations and Maintenance
Neighborhood and Development
Cities and Communities
Homes
Building Design
Recertification
The last item, Recertification, is specifically for those who want their properties inspected annually to ensure that the building's sustainability is at its best or if it needs improvement.
For a building to become LEED-certified, it must embody key structural designs that signify its faithfulness to green building practices. The rating system concentrates on the following categories: Sustainable Sites, Water Efficiency, Materials and Resources, Energy and Atmosphere, Indoor Environmental Quality, Innovation in Design Process and Regional Priority. Through these, projects are graded based on how well it does on those areas. For example, for a building to be certified green, it must obtain a minimum of 40 points from the Green Building Council. If it is lacking in certain areas, it still has a chance of achieving a "Certified" grade.
| | | | |
| --- | --- | --- | --- |
| Platinum Rating: 80 and up | Gold Rating: 60-79 | Silver Rating: 50-59 | Certified Rating: 40-49 |
The LEED Rating Levels
The Platinum rating is the highest rating a property can receive. In the Philippines, the Citi Plaza Building and the Pioneer House CDO bear this achievement proudly alongside other structures who achieved the gold and silver ratings.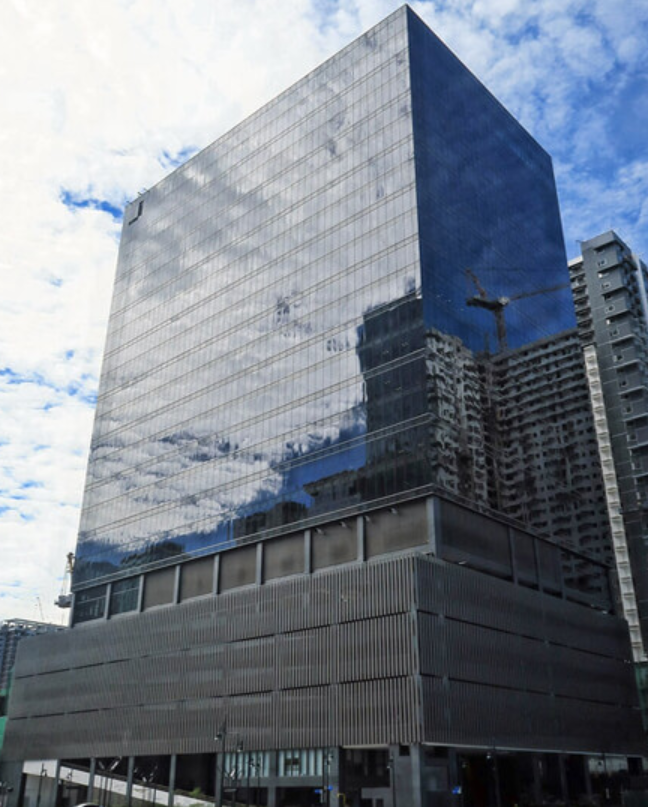 The CITI Plaza Building. Photo courtesy of TheFortCity
As more developers become familiar with the idea of better living, it is safe to say that there is a bright future for the world of infrastructure. While green buildings are commonly associated with the financial benefits, one should keep in mind that a decently designed building means a more ideal living/working space for those inhabiting it. The effects are passive and barely noticeable, but the health benefits should not be underestimated.