With affordability and the capacity for modern designs being attractive selling points, the tiny house trend that began in America is primed to make its way to the Philippine market. At this point, it might come sooner rather than later, thanks to innovators like Cubo Modular.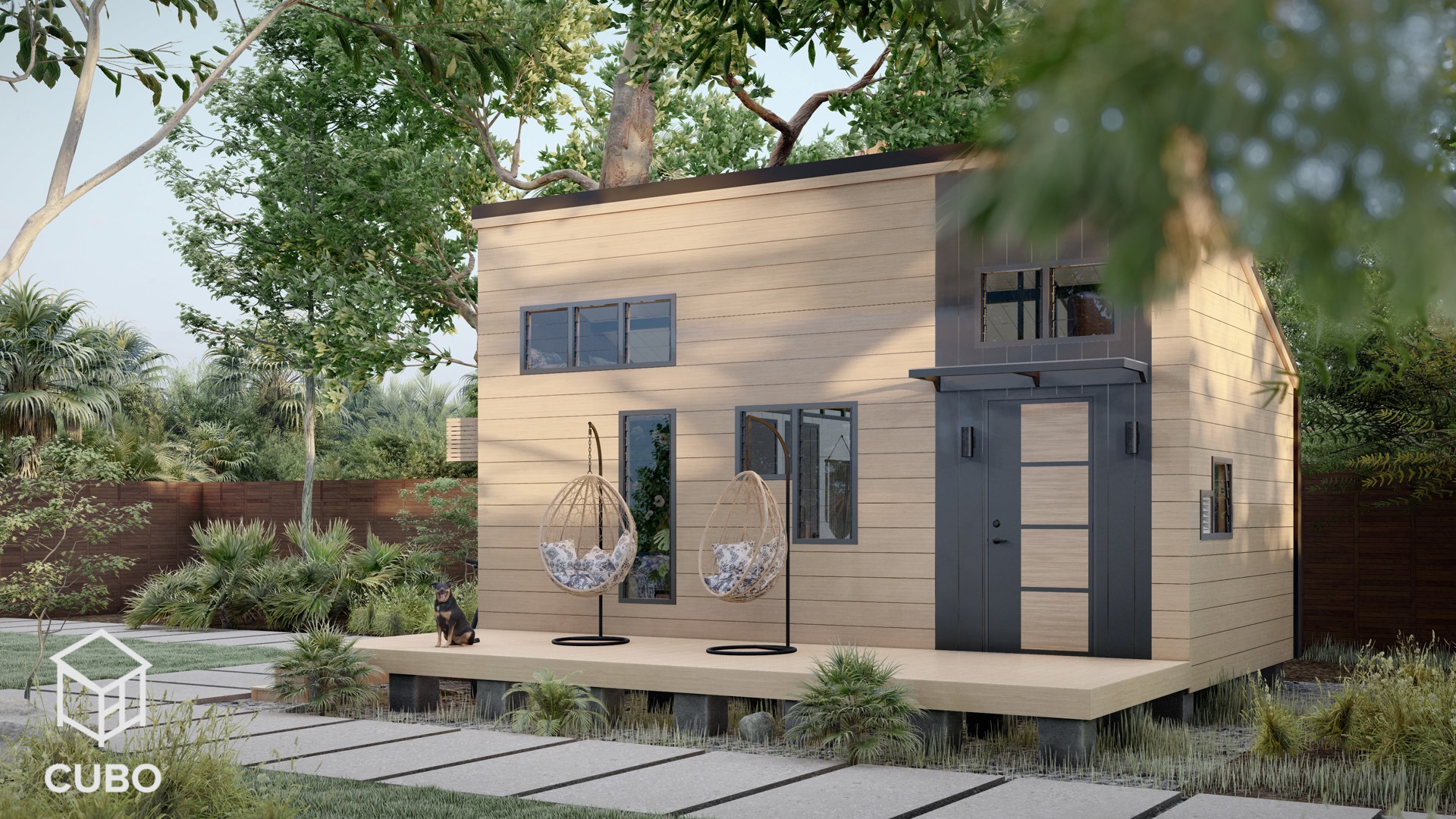 Photo courtesy of Cubo Modular
Meet Cubo Modular
Cubo Modular is a housing provider that wants to change the game by designing and manufacturing sustainable, affordable, and dignified housing options for Filipinos. The local startup company creates modular houses—housing with ready-made and assemblable sections—built with engineered bamboo and can be established in under five hours.
The cheapest model retails for P89,000 at 6.5 sqm while the largest model has a price tag of P499,000 at 29 sqm. The houses are assembled at Cubo's facilities and then can be delivered nationwide, to be installed by four to ten workers in 4.5 hours or less.
The P89,000 Batanes model. Photo courtesy of the CUBO catalog.
With bamboo being the primary construction material, Cubo's houses are sustainably made. They are easily renewable, with poles taking only three years to grow for structural use. Their patent-pending engineered bamboo building platform is also supposedly 14 times stronger than regular concrete or common hardwoods like Narra and Yakal.
Awards and achievements
The company was founded by CEO Earl Patrick Forlales and COO Zahra Halabisaz Zanjani and boasts pioneering innovations even by international standards. Forlales and Zanjani have been featured as one of Forbes' 30 Under 30 Social Entrepreneurs in Asia, and the group has been recognized by international media outfits like Fortune Magazine and Urban Land Institute. Cubo is also an award-winning concept, with the company winning the grand prize at the Cities for Our Future Challenge by the Royal Institution of Chartered Surveyors in 2019.
"The affordable housing solution must necessarily be low-cost, sustainable, robust and long lasting. We cannot make do with band-aid solutions," said Forlales to the Thomson Reuters Foundation, and it seems like Cubo lives up to its core values.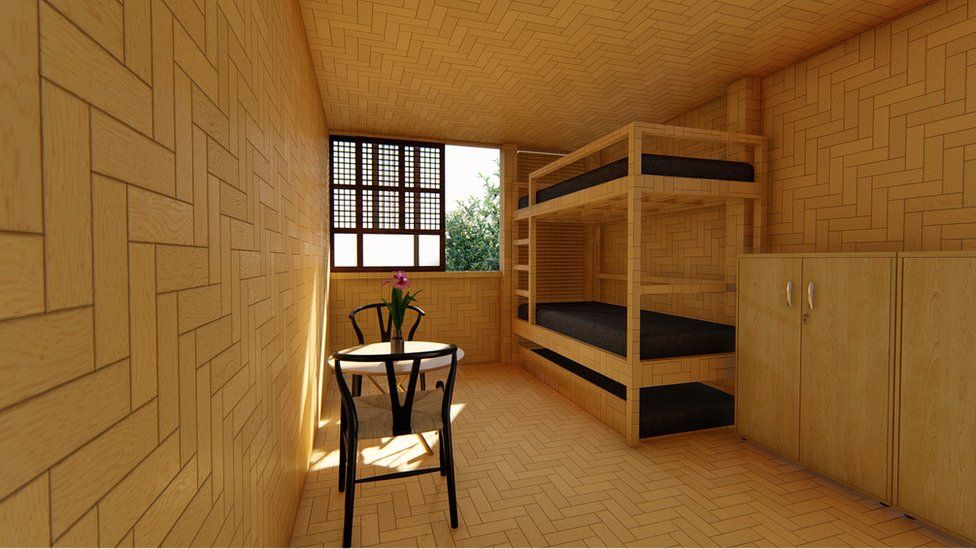 A Cubo project from 2018. Photo courtesy of the BBC.
As a tropical country, having a typhoon- and earthquake-resilient home is important, right? Good news: Cubo's first two units erected in Wack-Wack, Mandaluyong survived a strong quake last December, providing real-life proof of its resiliency.
Challenges of tiny house living
With so many pros to tiny house living, what would be the cons? According to tiny house owners overseas, they find the constant cleaning due to minimal storage space tedious, and it may be hard to establish personal spaces if a family is living within the limited space. Some of their models also require weight restrictions, and tiny house homeowners forego luxuries like marble countertops for lighter materials.
However, this does not seem to concern local tiny house aspirants, as there is still a significant market in the Filipino community. "There really is a big demand. We are getting a lot of support from fellow Filipinos," said Zanjani to ANC News.
Visit their Facebook page for more information! Photo courtesy of Cubo Modular.
This is likely because Cubo is creating realistic and environmentally-conscious solutions fitted for real-life Filipino social pain points—affordability and dealing with cramped urban spaces, for starters. With Cubo making waves locally and internationally, the company is definitely one of the innovators setting the standard for the bright future of Filipino craftsmanship.