Architect Miguel "Mike" Guerrero, chairman of the civic group Green Architecture Advocacy Philippines, believes that sustainability is a responsibility that is shared by everyone. His firm belief in this idea is seen in a presentation he has perfected to communicate to the public the benefits of sustainable construction and green building. He has tirelessly shared this in numerous public forums as well as in private consultations by many aspiring architects seeking his advise. He has also opened up the membership of the Green AP beyond architects to other people who share the same philosophy and advocacy, which has helped the group expand reach more people.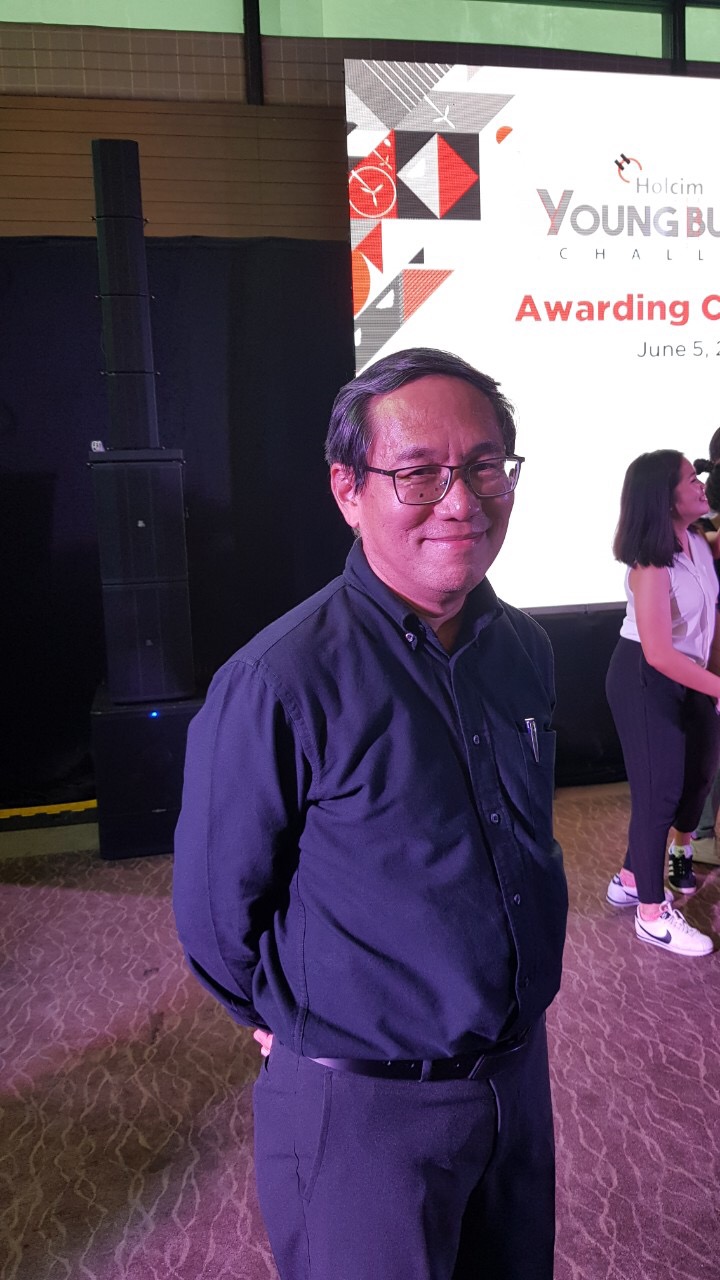 Photo Courtesy of Holcim
But Architect Guerrero is not all talk. He has actively incorporated his ideas of green building in many projects he has been entrusted to design. Among the projects that reflect his sustainable construction advocacy is the Tabang Ta Kabalayaan Village in Compostella Valley, whose residents were people who lost their homes in 2012 to Typhoon Pablo.
Architect Guerrero was tapped by cement manufacturer Holcim Philippines to design the village. The company has a strong presence in South Mindanao and was among those that responded to calls by the government to assist those affected by the typhoon.It decided to tap Architect Guerrero as the company is also a sustainable construction advocate. It believes that the industry can have a bigger impact on development by balancing economic considerations with social and environmental responsibilities.
Architect Guerrero designed the houses and structures to be resilient against typhoons and energy and resource efficient, maximizing sunlight and the wind. He also made provisions for communal farms that can provide the people with food.
Aside from the design, the beneficiaries were also provided trainings in construction and masonry so they help build the structures and have new skills for livelihood. The company together with partners in the public and private sectors turned over 100 houses to the Typhoon Pablo survivors
"Holcim Philippines has given us an opportunity to help turn this community into a self-reliant and sustainable one. We are so happy that it was a success," Architect Guerrero said.
The success of the project has further strengthened Guerrero's resolve to continue his advocacy.
"It is our prerogative to instill to all architects or other professions, adults or the youth that green should be the standard in the construction industry. It should be the primary responsibility of every architect or designer to protect the people by simply building with nature, not against it. After all, the survival and safety of everyone depends on it," he said.