The first brand new train sets for the newly constructed MRT-7 project of San Miguel Corp. (SMC) were finally mounted on the train tracks along Commonwealth Avenue in Quezon City last Saturday, September 11.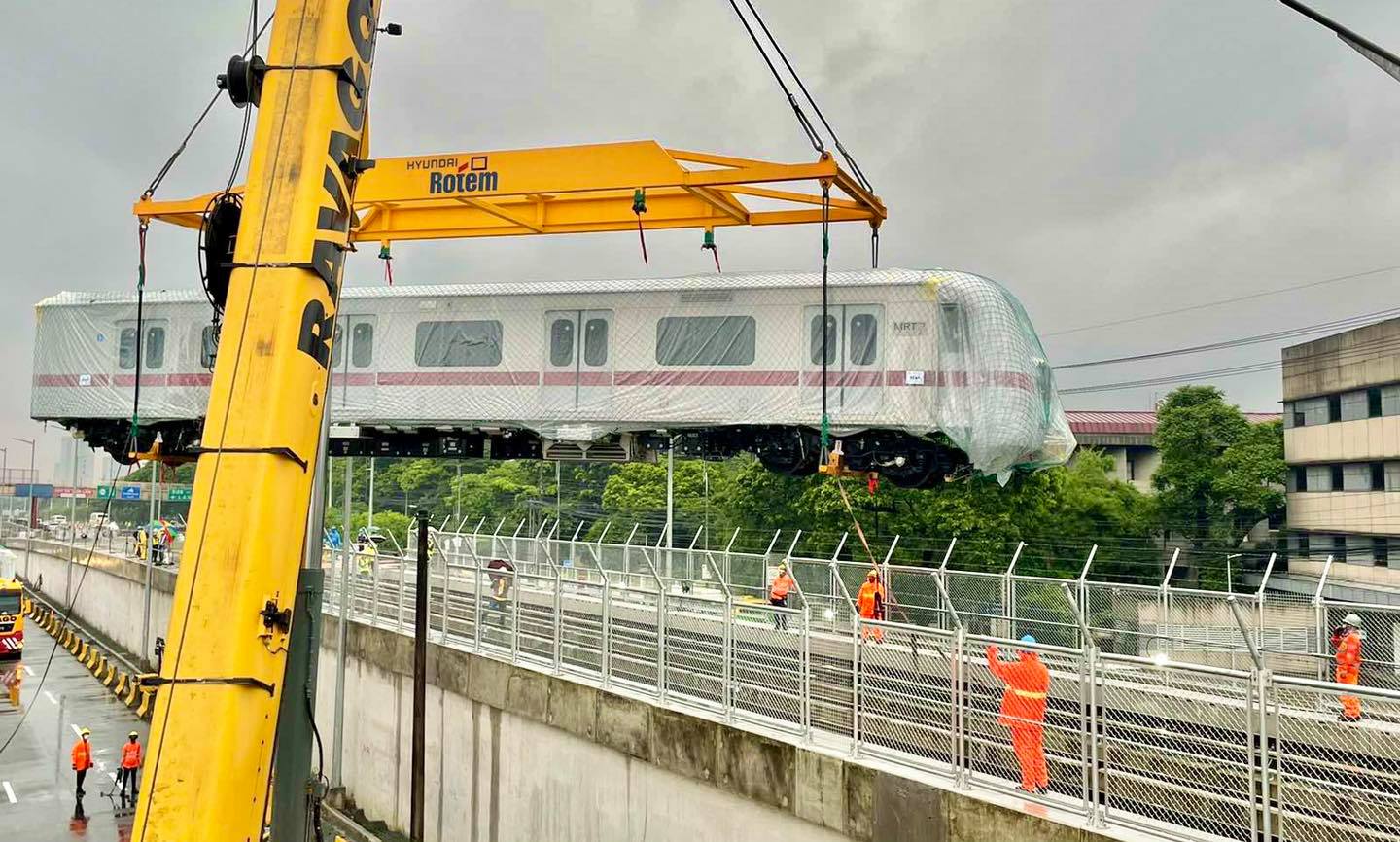 It was after the two train sets arrived from South Korea at the Port of Manila last Monday.
According to SMC president and CEO Ramon Ang, the first sets consist of six (6) cars from South Korea's Hyundai Rotem, the food, drinks, and infrastructure conglomerate. 
Ang expresses his fulfillment and pride as they transport the first batch of Korean-made train cars from the Manila Port to the MRT-7 project site, as the process of raising, positioning, and installing the train cars is indeed a slow, painstaking process according to him.
SMC added that they are expecting more trains would be shipped in the coming months until a total of 108 coaches were delivered.
The MRT-7, which started construction in 2016, is a P63-billion project that will link North Avenue in Quezon City to San Jose del Monte in Bulacan. It will also serve as a unified transit hub, linking the MRT-3, Light Rail Transit Line 1, and eventually, the Metro Manila subway.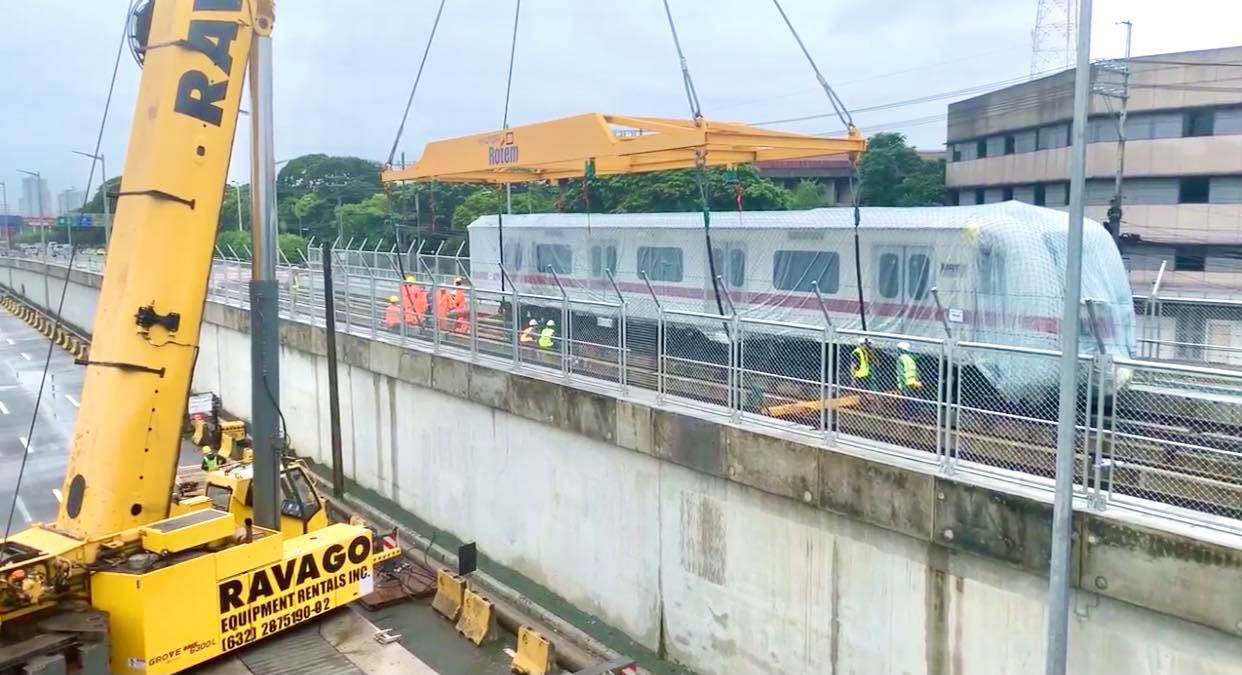 MRT-7 project's expected completion and test run are in December 2022. Once done, that train is expected to cut down the travel time from North Avenue in Quezon City to San Jose del Monte in Bulacan to 35 minutes from the current 2-3 hours.
What's not to look forward to?
RELATED ARTICLES:
Central Luzon Link Expressway is now open and free to use to motorists
BGC-Ortigas Bridge is now open to public —a road to 12-minute ride between the area
CITATIONS: 
Camus, M. (2021, September 2). MRT 7 train cars to start arriving next week, says SMC. Inquirer. https://business.inquirer.net/329947/mrt-7-train-cars-to-start-arriving-next-week-says-smc