Multigenerational houses are becoming hot once more. After years of chasing an independent life, many millennials are choosing to go back to their old folk's homes.
Multigenerational homes are nothing new in the country. Filipinos are family oriented and have been living with parents, grandparents, and other relatives for generations. Newer generations such as the Millennials and Gen Z have been seeking a life independent from their parents. However, a string of difficulties that began with the COVID-19 pandemic has pushed many people to go back home.
In this article, we will discuss what a multigenerational home is, why people are coming back to it, its benefits and drawbacks, and some tips to consider when living inside one.
What is a Multigenerational House?
A multigenerational house refers to a household made up of 2-3 generations living under one roof. It is designed to combine the private dwellings of an older generation, a middle generation of married children, and a younger generation.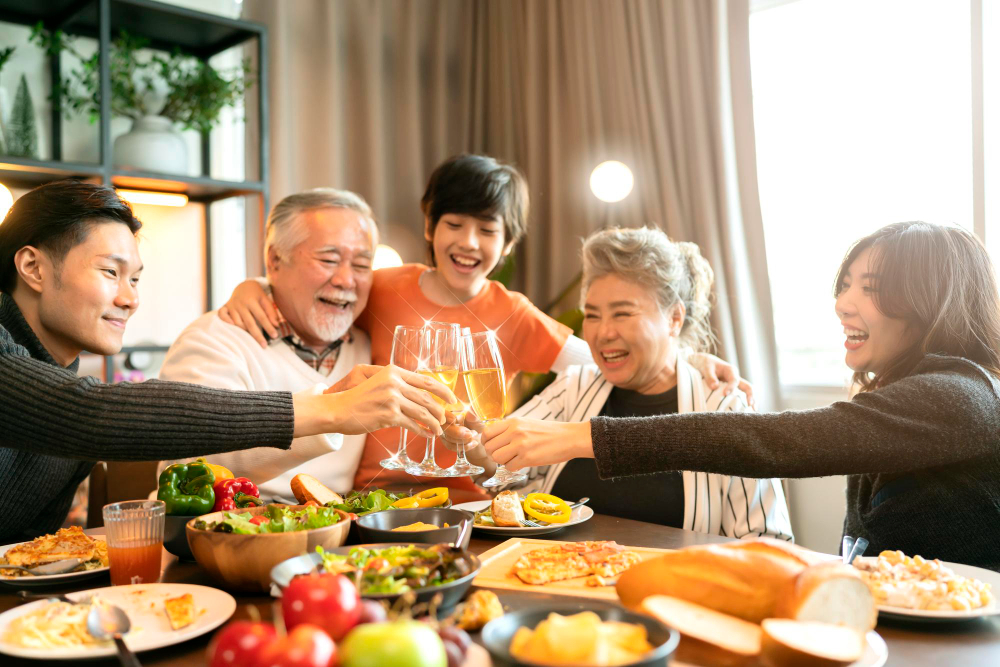 Ar. Amado de Jesus describes the different roles each generation takes inside a multigenerational house:
Older Generation.

"The older generation can help keep an eye on the young children, help them with their school work, teach them to cook, and very importantly, to pass on religion and culture to the young."

Middle Generation.

"…the middle generation takes care of managing the home and seeing to the needs of the older and the younger generations."

Young Generation. "…

gives life and happiness to the family. It is for them that the older generations love to give their time, and example of good living."
Sometimes, a multigenerational house will include a set of in-laws or other relatives.
A multigenerational house can have various forms. Some share a small house with several rooms while others live in larger homes, vertical compounds, family compounds, laneway homes, etc.
Why are Multigenerational Homes on the rise (again)?
Aside from our family-loving culture, several factors contribute to prompting people to go back to their family homes. These include the effects of the COVID-19 pandemic, financial issues, and the rising cost of housing in the country.
The COVID-19 Pandemic caused many difficulties in the lives of Filipinos. Among the first things it caused was the mass unemployment of many Filipino workers. Next is the isolation of family members brought about by the quarantine to many families.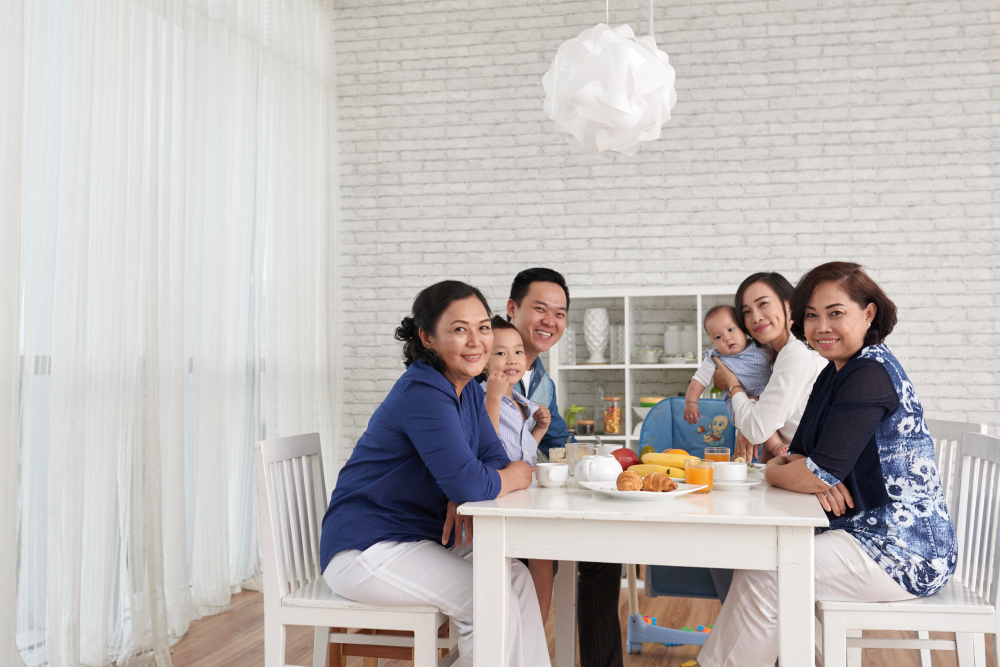 Current financial issues like inflation are also a big contributing factor. With the unwelcome rising prices of commodities, many individuals found it more cost-effective to live with their parents to share the burden of expenses. Also, rising house costs push people to choose a multigenerational home. According to CEIC data, Philippine house prices grew 6.5% YoY in September 2022, making house purchases harder to do.
Benefits of a Multigenerational Home 
The abovementioned factors may make people decide to go back home but its practical benefits are what make them stay for a long time. Here are some of the benefits:
Improved finances.

One of the major benefits of living in a multigenerational home is the sharing of expenses. Although utility bills and food expenses may rise, more people will shoulder the expenses, thus making financial burdens lighter for each individual.

Shared responsibilities.

Aside from shared finances, house responsibilities can also be shared by all the members of the house.

Trustworthy adult or childcare.

Since the older generations have more time on their hands, they can help the middle generations by taking care of the younger members of the house. Also, elders will also be taken care of by both the middle and younger generations.

Increased quality time.

Due to busy schedules, many families only get together during holidays, especially when everyone lives far apart. Over time, many families lose touch with each member. With multigenerational houses, this problem is easily solved since all family members are under one roof. On top of that, the younger generations will have better role models and more people to turn to.

Enhanced mental health.

According to the

research

of Lee

et al,

children who grew up in multigenerational households have higher levels of cognition. On top of this, members of a multigenerational household can expect a better sense of social support, which leads to better mental health.

Flexible to changes.

Ar. Mark Erickson, who taught architecture in Gambia, commented that multigenerational homes are "versatile and flexible". His experience in the country showed how flexible to change multigenerational homes are. Families will share a plot of land and the younger generations who start their own families will build their own hut within the same plot, and this will go on through generations.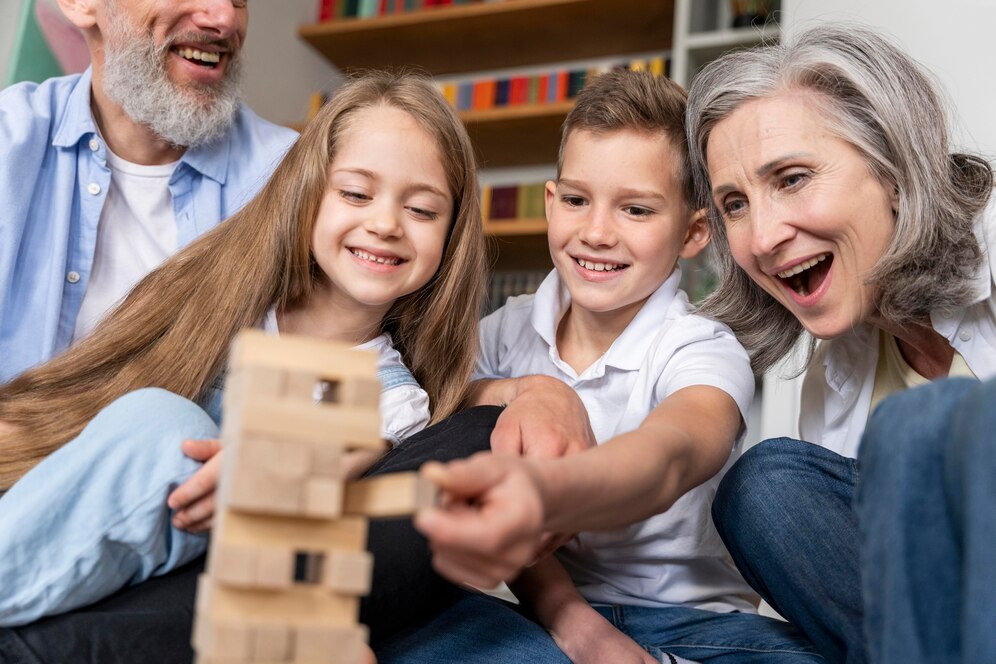 Possible Drawbacks of Multigenerational Homes
Albeit having many practical benefits, there are still downsides to multigenerational homes. Here are some of the major disadvantages:
 

Family conflicts may occur more frequently.

Everyone has an opinion about everything. When living with other people, there is a tendency when they will not restrain themselves from giving unsolicited opinions to you.

Less privacy.

Wanting personal space may be a challenge when there are more communal spaces around the house.

Potential budget problems.

Members may clash regarding their share of expenses.

Generational conflict.

It may not apply to people raised in multi-generational homes, but the more independent-minded Millennials and Gen Z family members may clash with the more traditional Baby Boomers and Gen X members.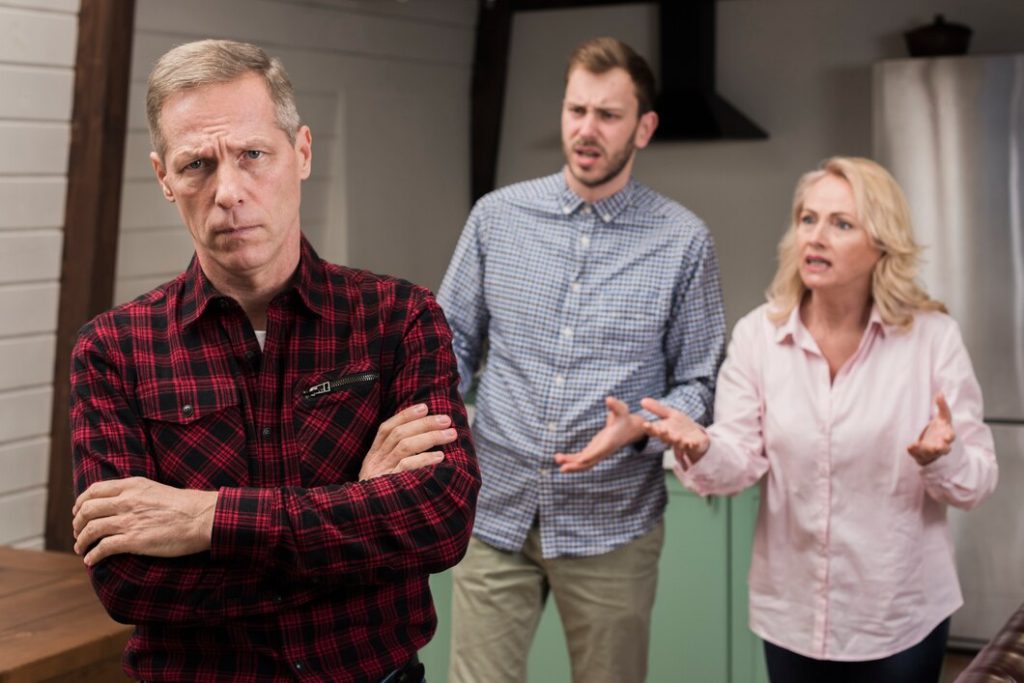 Tips to Consider When Returning to Your Multigenerational Home
Given that there are significant challenges when living in a multigenerational home, there are things we must consider to make living in one work. Here are some of them:
Make sure you have enough space for everybody.

There should be enough space to cater to everyone's needs such as a kitchen, dining area, bedroom, etc. Aside from these communal areas, you must also consider each member's personal space to respect their privacy.

Consider accessibility for the elderly.

Communal areas in the house must be accessible to elders, pregnant women, and PWD members of the family.

Be design neutral.

Everyone has different tastes. Make sure you blend the tastes of the old and younger generations in the home's design to avoid conflicts.

Keep communications open.

Everyone in your household has different needs and wants and having open communication can help address them and prevent conflict.
Filipinos are becoming more open to returning to multigenerational households. There are a lot of practical benefits to it but there are also downsides you need to consider. However, there are also ways you can follow to make multigenerational homes work for everyone.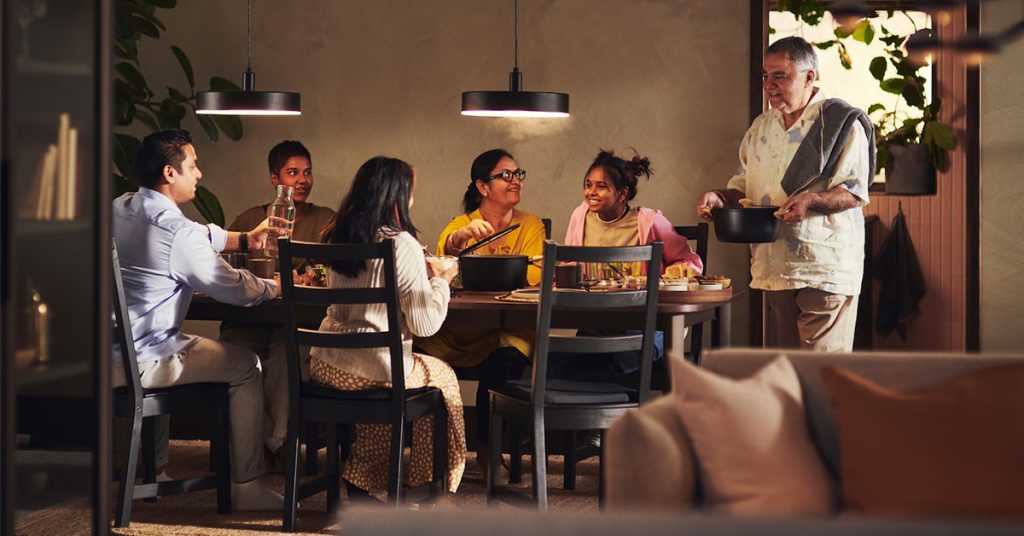 Do you want to see more content like this in the future? Subscribe to Pinoy Builders for FREE today and stay in the loop for the latest news and updates on the Philippine construction industry!
References:
De Jesus, A. A. (2021, June 7).

The multigenerational home | Inquirer Business

. INQUIRER.net.

https://business.inquirer.net/324199/the-multigenerational-home

The Makings of a Multigenerational Family Home – Santos Knight Frank

. (2022, September 28). Santos Knight Frank. https://santosknightfrank.com/blogs/the-makings-of-a-multigenerational-family-home/

Multigenerational homes: What Are They and 5 Tips For Making It Work

. (n.d.). https://www.betterup.com/blog/multigenerational-home#:~:text=A%20multigenerational%20home%20is%20a,present)%2C%20and%20your%20grandchildren.

(n.d.).

NOTHING BEATS HOME: MULTIGENERATIONAL LIVING, A POPULAR CHOICE AMONG FILIPINOS

. https://danielalleje.com/nothing-beats-home-multigenerational-living-a-popular-choice-among-filipinos/