The Philippines is expecting to top 20,000 COVID-19 cases on Friday, January 7, according to experts monitoring the coronavirus pandemic.
According to Octa Research fellow Guido David, Metro Manila may report a record-breaking 10,000 to 11,000 cases on Thursday, January 6, while the nationwide total might reach 15,000 to 16,000 cases.
The increase in cases came after the Philippines reported 14 cases of the Omicron variant, three of which were local. Omicron, according to experts, is the most transmissible coronavirus variant so far.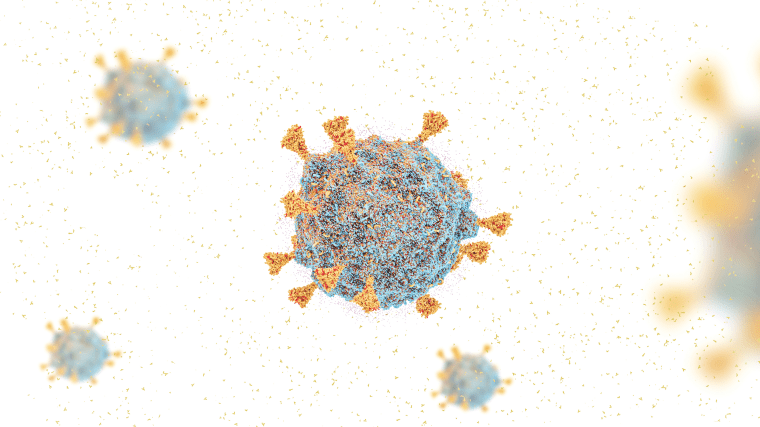 Photo Courtesy: Getty Images
What we know so far about Omicron variant
The more COVID-19 gets transmitted, the more opportunities the virus has to evolve and the more new mutations we may expect to see; examples include Delta and Omicron.
Here's what we know so far about Omicron COVID-19 variant according to World Health Organization (WHO):
Photo Courtesy: Reuters
Compared to other variants like Delta, it is unclear whether Omicron is more easily transmitted from one person to another.
It can evade previous immunity in people.
The Omicron variant can still infect COVID-19 survivors, the unvaccinated, and those vaccinated several months ago. Compared to the Delta variant, those who have recovered from COVID-19 are 3 to 5 times more likely to become infected with Omicron.
For now, we don't know if Omicron causes worse effects than Delta.
All COVID-19 variations, including the globally widespread Delta variant, can cause severe sickness or death, especially in the most vulnerable persons, hence prevention is always the best prevention.
RELATED: 9 Must-Have Protective Equipment for Welding Safety
COVID-19 vaccines do their job.
Vaccines, especially those against the dominant circulating variant Delta, are crucial in lowering severe disease and death. Current vaccines are still effective in preventing serious illness and death.
According to the first Omicron cases reported to WHO/Europe, 89 percent of those infected had common symptoms of COVID-19—cough, sore throat, and fever.
The virus was first transmitted in large cities and clusters linked with social and workplace events, affecting mostly adults in their 20s and 30s.
RELATED: Safety First! Why Having a Safety Officer in a Construction Site Matters
What we need to do
Here are three things we can do immediately:
1. Protect ourselves through vaccination.
Starting with patients at risk of severe COVID-19 and health care providers, we must ramp up vaccination uptake, whether it's a first, second, or additional/booster dose. We must safeguard the vulnerable. In order to protect health systems, we must also protect our health workforce.
Photo Courtesy: Reuters
2. Prevent further infections.
Vaccination provides the best protection against serious disease and death, and it works in tandem with other infection-prevention strategies that we can all take. Avoiding crowded, closed, and confined spaces; maintaining a physical distance from people; regularly washing hands; wearing a mask; coughing or sneezing into a bent elbow or tissue; and properly ventilating indoor spaces.
3. Prepare health systems for a surge in case.
Governments and authorities need to prepare our response systems for a significant surge.
Increase testing and trace capacity; engage primary health care in case management; prepare hospitals for a surge; and support health and frontline staff are all things that health authorities must do.
RELATED: 7 Helpful Tips for Construction Workers Safety
Subscribe now to see more content like this in the future!
CITATIONS: