Earlier this year, the Philippines received a loan from the Republic of Korea amounting to $56.5 million. This fund was to go to the Panay-Guimaras-Negros (PGN) Island Bridges Project, slated to be one of the country's big-ticket infrastructure projects.
The Department of Public Works and Highways has recently announced that the detailed engineering activities for the PGN Island Bridges Project is slated to start by early 2023. Here's what we know about the PGN Island Bridges Project, as of November 2022.
Panay-Guimaras-Negros Island Bridges Project: What We Know So Far
The PGN Island Bridges Project aims to connect Panay to Negros and Negros to Guimaras via sea-crossing bridges, road approaches, and road connectors. Upon completion, the bridge network will help speed up the transport of goods from Panay to Negros Islands and reduce travel time for motorists via RORO or ferries from four hours to just one.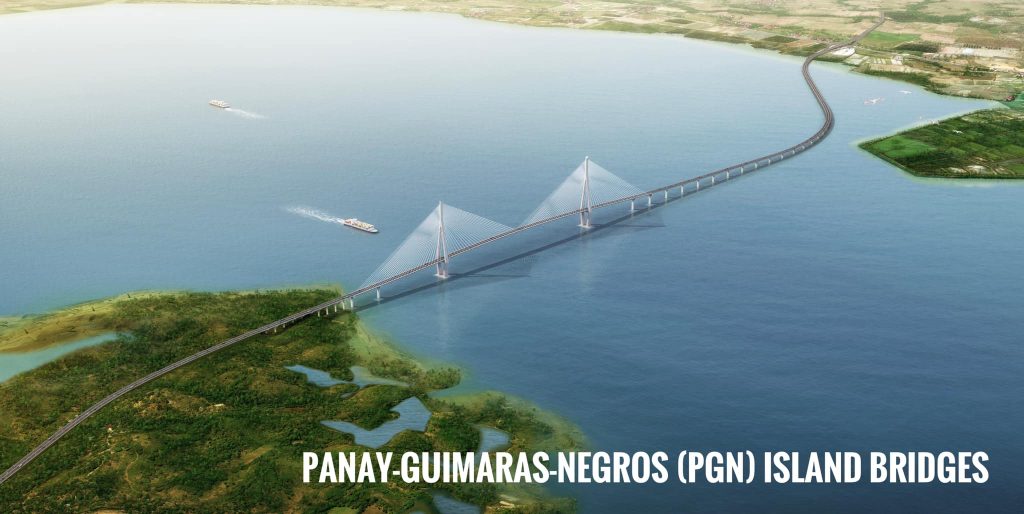 The PGN Bridges Project will connect Panay to Negros through a 13-kilometer section that will comprise 8.03 kilometers' worth of road approaches and a 4.87-kilometer sea-crossing bridge. The Guimaras-Negros section will have a 19.47-kilometer section that comprises 5.49-kilometer road approaches, 0.87-kilometer road connectors, and a 13.11-kilometer sea-crossing bridge.
The PGN Island Bridges Project will be 32-kilometers long.
Apart from the bridges project, the DPWH also stated earlier this year that South Korea will also provide help for other projects, including the Panguil Bay Bridge in Mindanao and the Samar Pacific Coastal Road Project that will connect towns in Northern and Eastern Samar.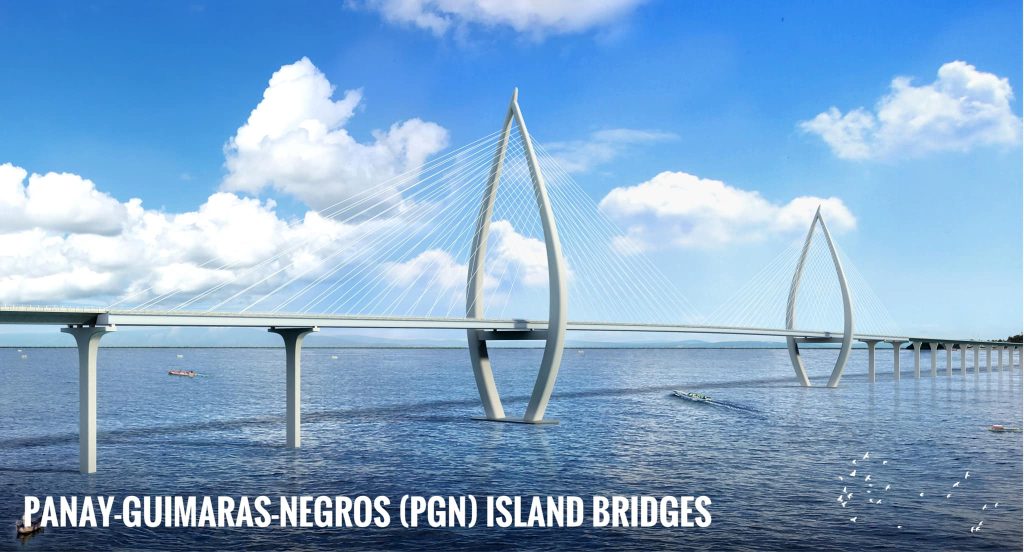 Do you want to see more content like this in the future? Subscribe to Pinoy Builders for FREE today and stay in the loop for the latest news and updates on the Philippine construction industry!
Sources:
Detailed engineering design for Panay-Guimaras-Negros bridge project to start in 2023. (n.d.). Https://Www.topgear.com.ph. https://www.topgear.com.ph/news/motoring-news/panay-guimaras-negros-bridge-2023-engineering-design-a4354-20221111
Engineering Design of Panay-Guimaras-Negros Island Bridges Project to Start Early 2023. (2022, November 10). Dpwh.gov.ph. https://www.dpwh.gov.ph/dpwh/news/28447
South Korea grants PH P2.96-B loan for Panay-Guimaras-Negros Island Bridges Project. (n.d.). Https://Www.topgear.com.ph. https://www.topgear.com.ph/news/motoring-news/pgn-island-bridges-project-loan-a962-20220505