The shortage in skilled workforce was already a challenge before the coronavirus pandemic, only worsened by the existing quarantine measures in place. 
Previously, we discussed the challenges faced by the Philippine Constructors Association (PCA) in the construction industry, such as rising material costs and the need for sustainable infrastructures.
Let's dig deep into this trend and challenge that the PCA saw.
Photo from Freepik
74.3% had problems filling up their required workforce
During the first half of 2021, PCA conducted a survey among its members to see how existing community quarantine protocols impacted contractors, leading to these results:
74.3% of the respondents had problems filling up their required workforce
50% of respondents have around 25-50% unfilled positions
57% of which have said that what they lack most are skilled workers
48.6% said that "quarantine protocols" is the number one issue
42.9% responded that most of their workers have gone back to their provinces
RELATED: How a Filipino Startup is Making Waves with Sustainable Housing
PCA advocates for construction workers to be considered "economic frontliners"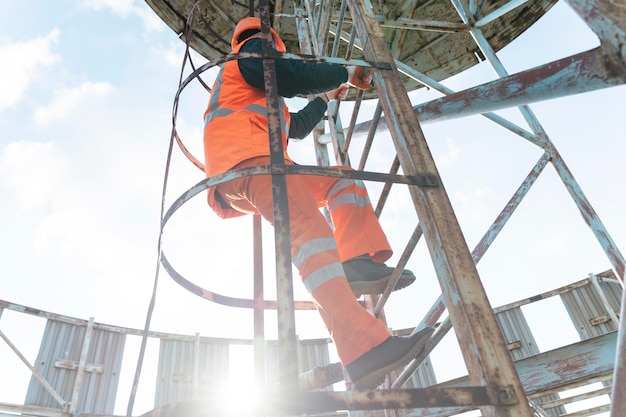 Photo from Freepik
Many people are unaware that the construction industry has among the strictest restrictions in returning to work. This comes with a heavy toll on the contractors and their people.
PCA has advocated for the industry's workforce to be considered "economic frontliners" and given priority in the government vaccine rollout, as part of its push to protect construction sites, workers, and the community, and as part of its belief that vaccination of its workforce is the best protection against COVID-19.
A consortium of PCA member firms formed part of the Moderna Coronavirus Vaccine private sector buyers' group under the initiative of ICTSI Foundation.
Under the QCProtektodo: Bakuna Para Sa Construction Workers, PCA has so far vaccinated some 2,000 workers of its members firms based or with projects in Quezon City.
The Davao Constructors Association Centre Inc. has also vaccinated over 3,000 workers of the industry in partnership the Davao City Government.
Under the 1-Million Jobs for 2021 Project of the National Employment Recovery Strategy (NERS) Task Construction and Manufacturing Workers Vaccination Program is to vaccinate 450,000 nationwide.
Staring in Manila, the program has so far vaccinated some 2,000 in the National Capital Region and has begun vaccination in Bataan, Bulacan, Cebu and Dumaguete, heading out to other regions in the country.
RELATED: "Act as one, Build as one"- PCA President Engr. Wilfredo Decena
Using technology
Photo from Freepik
PCA is also working on enhancing productivity and efficiency through the use of digital and other technology as part of its 10-year construction industry vision.
PCA worked with the Technical Skills and Development Authority (TESDA) for the development of the training regulation for Building Information Modeling (BIM).
Completed digitization of the Philippine Construction Accreditation Board (PCAB) licensing process in just two months during the quarantine last 2020, with support from the association.
Subscribe now to see more content like this in the future!