If you're into do-it-yourself home renovation projects, a drill is an essential equipment to have in your toolbox. A good drill can help you get a lot of things done around the house.
Power drills are useful equipment for a variety of tasks around the house, from hanging huge pictures to building furniture.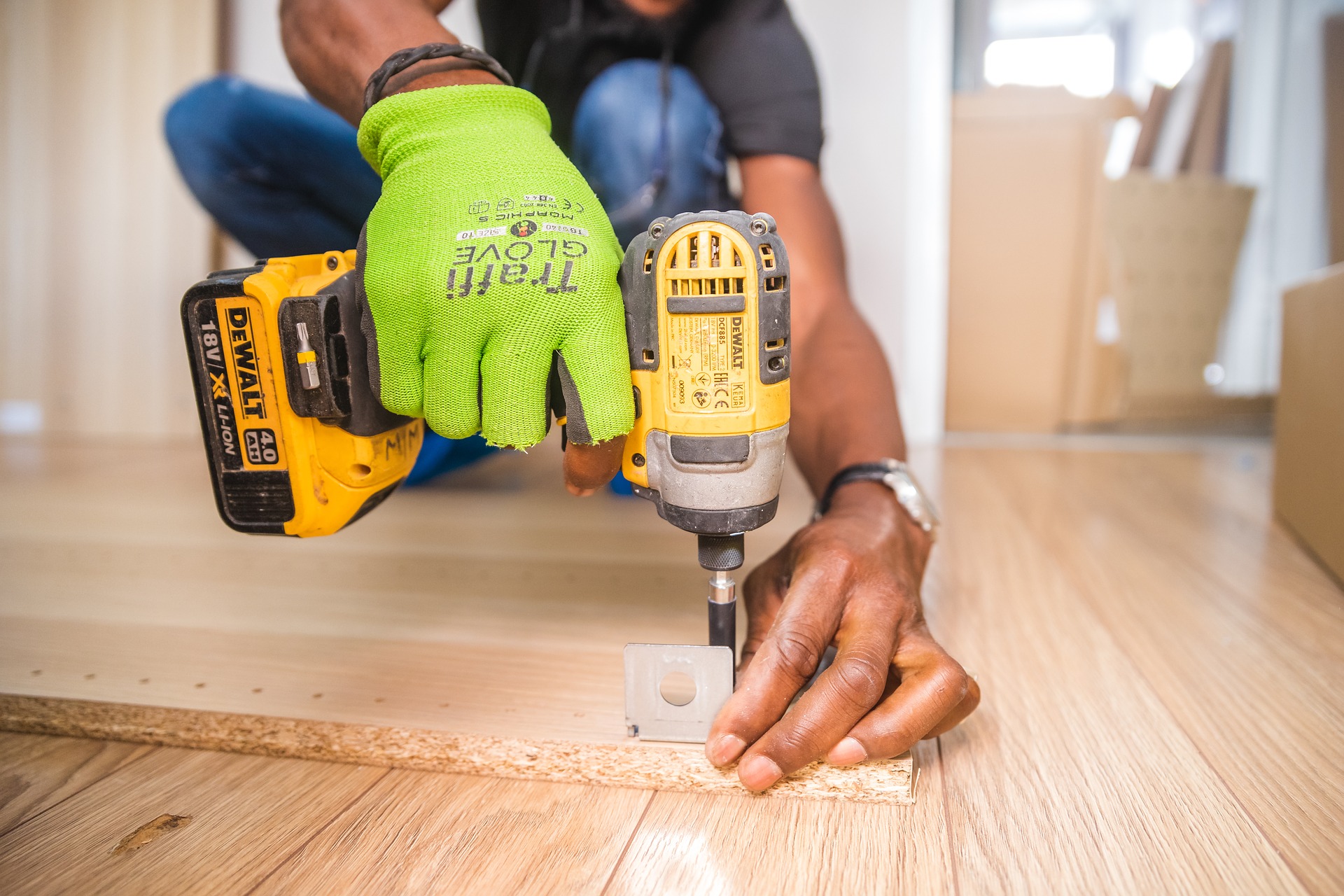 What you need to consider when buying power drills:

1. What tasks will I use a drill for?
Choose a power drill based on your requirements and ability. An affordable, light-weight 8- to 10-volt cordless drill can suffice if you just require a power drill for small chores, such as hanging the odd shelf or putting a bathroom mirror.
An 18-volt cordless drill will be enough for mid-range power drill activities, such as hanging drywall sheets as a do-it-yourselfer. Purchase a 20-volt cordless drill or a corded power drill for heavy work with hole saws and auger bits, or for any form of persistent all-day use.
2. Corded or cordless? 
Cordless drills, which are powered by rechargeable lithium-ion battery packs on board, allow the user to be free of the power cord. Battery packs, on the other hand, are costly and prone to failure.
Corded drills, on the other hand, are measured in watts but are used in the same way as cordless drills. Corded power drills provide reliability and robustness at the cost of being permanently connected to an electric cord.
High-wattage models provide greater power to drill through tough materials and lessen the risk of overheating, but they are heavier and more difficult to use.
3. Is this comfortable to use, especially over extended periods of time?
The drill's design will have an impact on how it feels after you've used it for several hours. Although drills exist in a variety of styles, the T-handle version is the most popular.
The handles on these drills are situated around the center of the drill body. This design distributes weight evenly, resulting in improved balance and reduced wrist strain.
RELATED: Power Drill Basics
Here are nine (9) power drills you can buy in less than P10,000; whether for personal use or as a holiday gift!
1. Bosch GSB 550 Impact Drill Freedom Kit (₱4,300)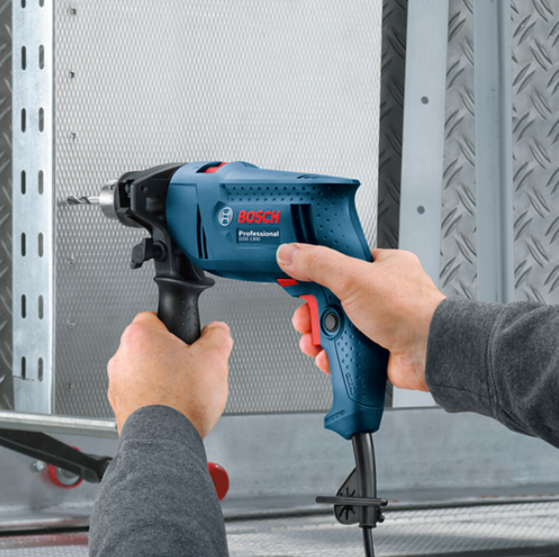 Brand: Bosch
Easy switching between impact drilling and drilling
Forward/reverse rotation for screw driving applications
Powerful 550-watt motor
13 mm keyed chuck, auxiliary handle, and depth stop
Full ball bearing mounted construction for a long lifespan
Get it here.
2. STANLEY STSTDR5510 Rotary Drill 10mm 550Watts (₱3,299.00)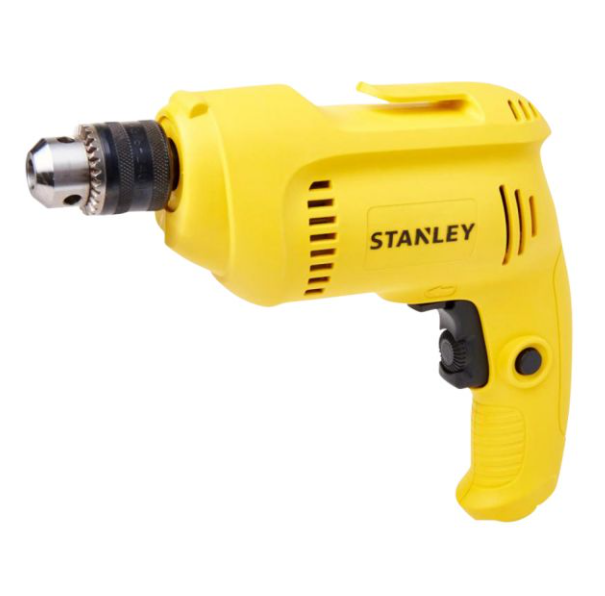 Brand: STANLEY
Features: Cast aluminum and 420 watts motor. Ball-bearing construction. New ergonomic design. Balance for the professional user
Material used: METAL COATED RUBBER W/ PLASTIC
Model Name: STSTDR5510
What's Inside The Box: MAIN UNIT W/ DRILL BIT
Get it here.
3. Yojimbo Cordless Drill Driver with Hammer Drill (₱2,399.00)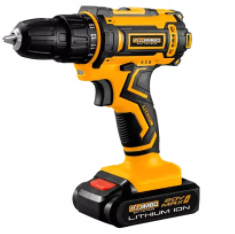 Brand: Yojimbo Japan
Max Battery Voltage: 20V
Battery Type: Lithium Ion
Torque Rating: 28 Nm
Torque Setting: 18+1
Reverse Function with IMPACT HAMMER function
Accessories + Carry Case
Model: YJ-CID20V
Get it here.
RELATED: 30 Different Types of Drills & Their Uses
4. DEKO New Arrival Sharker 20V SET2 Cordless Drill Electric Screwdriver (₱3,278.10)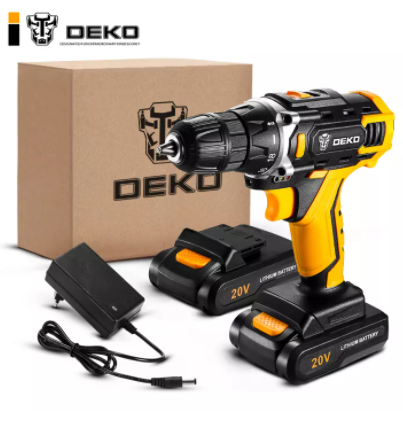 Brand: DEKO
Battery Type: Li-Ion (Lithium-Ion)
Drill Type: Cordless Drill/Driver
Compatible with: Wood, ceramic, metal
Model: DKCD20FU
Special Features: Light Weight, LED Worklight, Always Ready
Rated Torque:42N.m
Torque Settings:18+1 Settings
5. Lotus Impact Drill 16mm 800W LTHD16RE (₱2,396)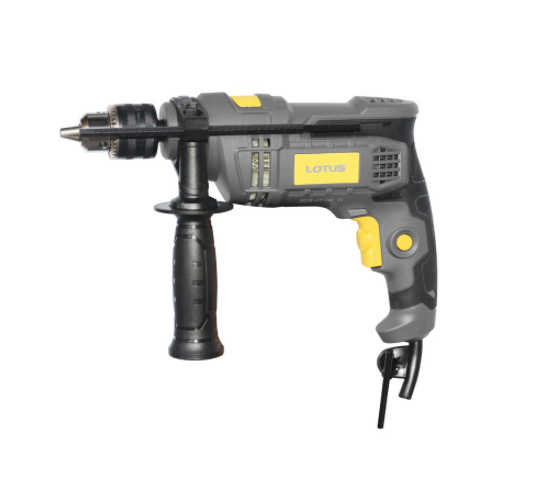 Brand: Lotus
800W Powerful motor for added performance
Comfortable and easy to control
Electronic Variable Speed with Reverse Function (VSR)
Accurate speed and torque settings for specific applications
Speed pre-selection with setting wheel
Get it here.
6. DeWalt Percussion Drill DWD022K-B1 550 Watts (₱5,030.00)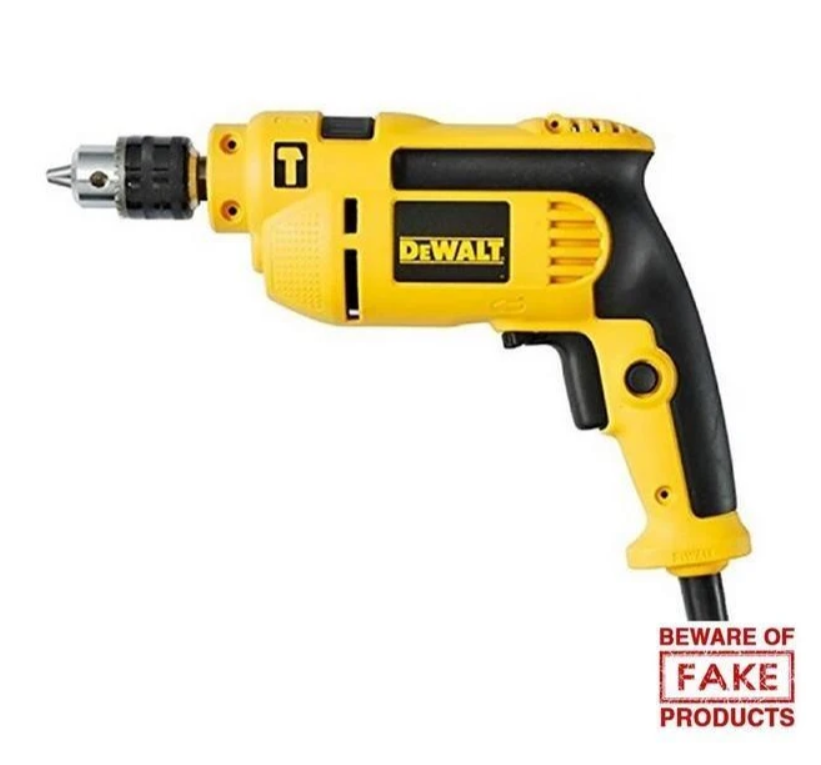 Brand: DeWalt
Dual Mode: percussion drill/rotary drill for versatility in masonry, wood, or steel drilling applications.
Additional armature support bearing provides improved durability.
Compact design enables comfortable use and allows access to tight spaces
Soft grip handle and two-finger trigger for increased comfort and greater control
Package Dimensions LWH (cm):28x28x15
Get it here.
RELATED: Cordless Drills Vs Screwdrivers: What's The Difference Anyway?
7. Black+Decker BDCDD12-B1 10.8V Li-Ion Cordless Drill Driver (₱3,999.75)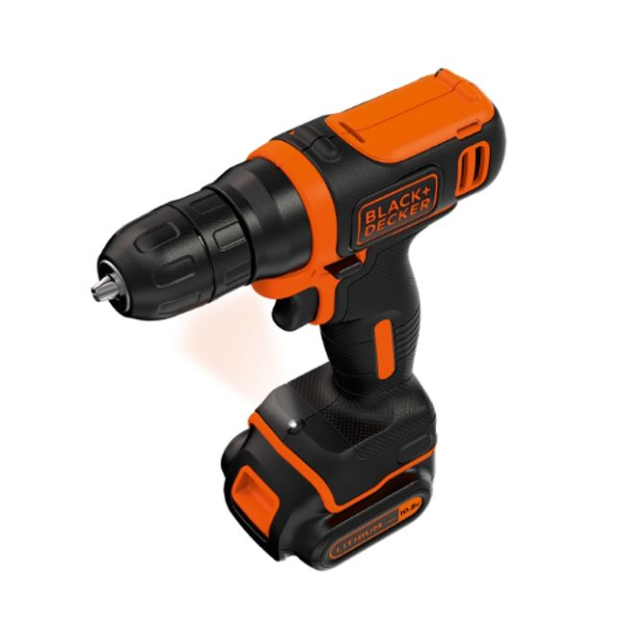 Brand: Black and Decker
Ultra-compact and lightweight – ideal for use in those hard to reach confined areas
Spring-loaded battery system for quick and simple battery change and a more secure fit
Lithium-Ion battery holds over 80% of its charge over 90 days whilst idle. No need to charge the unit before each use
Provides precise control for drilling into wood, metal, plastic, and all screwdriver tasks.
Variable speed for ultimate fingertip control for all drilling and screwdriving applications
LED work light illuminates the work area when the drill is in use
The anti-slip soft grip provides comfort when the drill is in use
Get it here.
8. Bosch Impact Drill GSB16 (₱6,500.00)
Brand: Bosch
Extra 100pcs accessories
Compact power – The most compact and powerful impact drill in its class
Robust and powerful 750W motor for tough applications
Soft inline grip for a secure hold
Higher dynamic load rated ball bearing for long life
Speed trigger with electronic control for exact pilot drilling
Speed preselection with setting wheel
Rotating brush plate for constant power in reverse and forward rotation
Auxiliary handle with depth stop for better control
Get it here.
9. OSHIMA 220V PowerFUL Corded Drill Kit Electric Metal Chuck V/Speed Forward Reverse (₱1,098)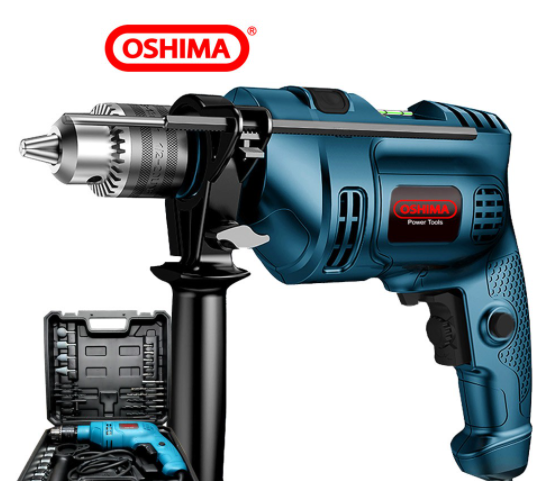 Brand: OSHIMA
Rated Voltage:220V
Rated Input Power:500W
Usage: Home DIY
Drill Type: Mini Drill
No-Load Speed:2800rpm
Model Number: Electric Drill
Application: for drilling through or screwing in wood, metal, and plastic.
Voltage:220 – 240V
No-load speed:0 – 2800rpm
Power Source: AC
Drill chuck size:10mm
Get it here.
Do you have other power drill recommendations? Share it with us!
CITATION:
Wallender, L. (2021b, February 25). How to Use a Power Drill. The Spruce. Retrieved October 25, 2021, from https://www.thespruce.com/how-to-use-a-power-drill-1825112