Rain gutters primarily catch and direct rainwater away, so that it doesn't harm the house's foundation. Every house needs to have a complete and functional gutter system so that it can effectively protect your home. 
There are a couple of factors to consider when you're choosing and designing a rain gutter that will be a perfect fit for your home. 
Why Using the Right Rain Gutter Matters
Rain gutters are primarily in charge of water management in a home. During heavy rains or a storm, gutters will channel the water flow from your roof and direct it to areas outside of your home. If you are without a gutter system, your home will be vulnerable to rusting, rotting, and other damages caused by overflowing and stagnation.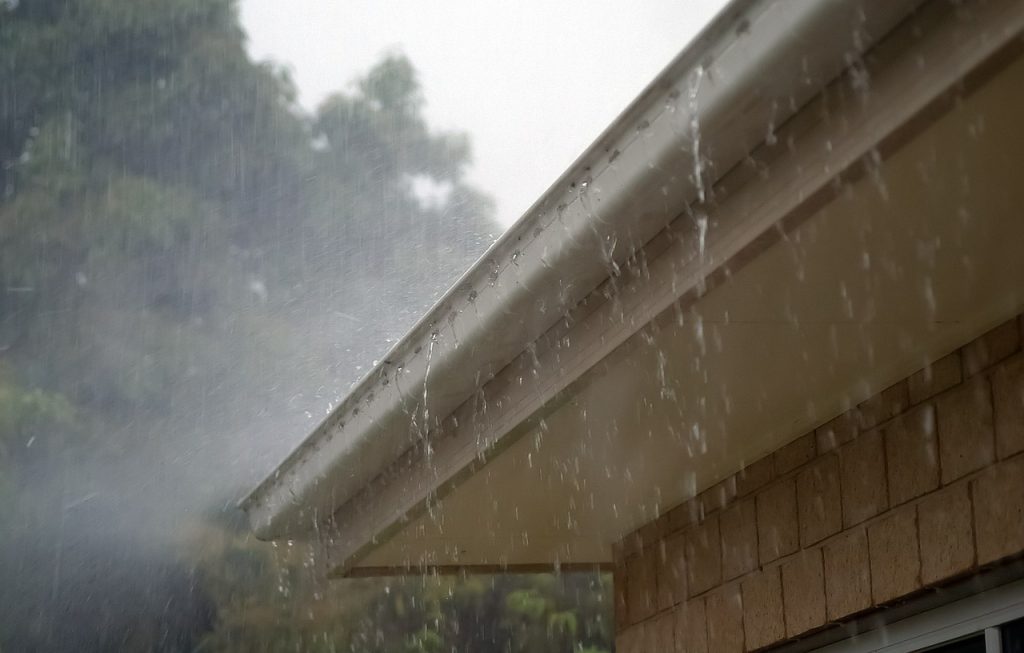 If you have a basement, the right gutter system for your home also prevents water from settling around it. This will further protect the foundation of the structure and help to support it against water damage. 
What to Consider When Choosing or Designing a Rain Gutter
Once you're designing or choosing your rain gutter, there are a few things you should consider before settling on one that you'll install. By considering these factors, you'll be able to find the right one for your structure and lessen the need to repair them in the future.
That said, here's what you need to consider when you're choosing or designing a rain gutter for your home or structure: 
Appearance
Many modern homes will need a gutter that will match their appearance. It not only boosts the aesthetic appeal but would also help to complement the exterior of the structure. You can also opt to change the design of the gutter to reflect the style of your house. Consult your architect or contractor regarding the changes to make sure that you'll still have a functional gutter system.
Pitch
When choosing or designing a gutter, you will need to consider your roof pitch. This is one of the most important factors to consider because this will dictate the width of your gutters and the effectiveness of your downspouts. 
Material
Choose a material that is durable, such as stainless steel or copper. They might be a bit more expensive than other materials, but they will hold up against harsh weather. PVC and aluminum are cheaper options, but they might not last as long as those made from copper or steel. Always consider your budget when you choose the material for your gutters, so you don't spend more than what you intended. 
Maintenance
Finally, you will need to provide maintenance for your gutters whenever needed. To ensure that your gutter system operates seamlessly, you'll need to make sure that you have the proper installations to help support your gutters. The more that you install to help the gutters, the less maintenance it will need.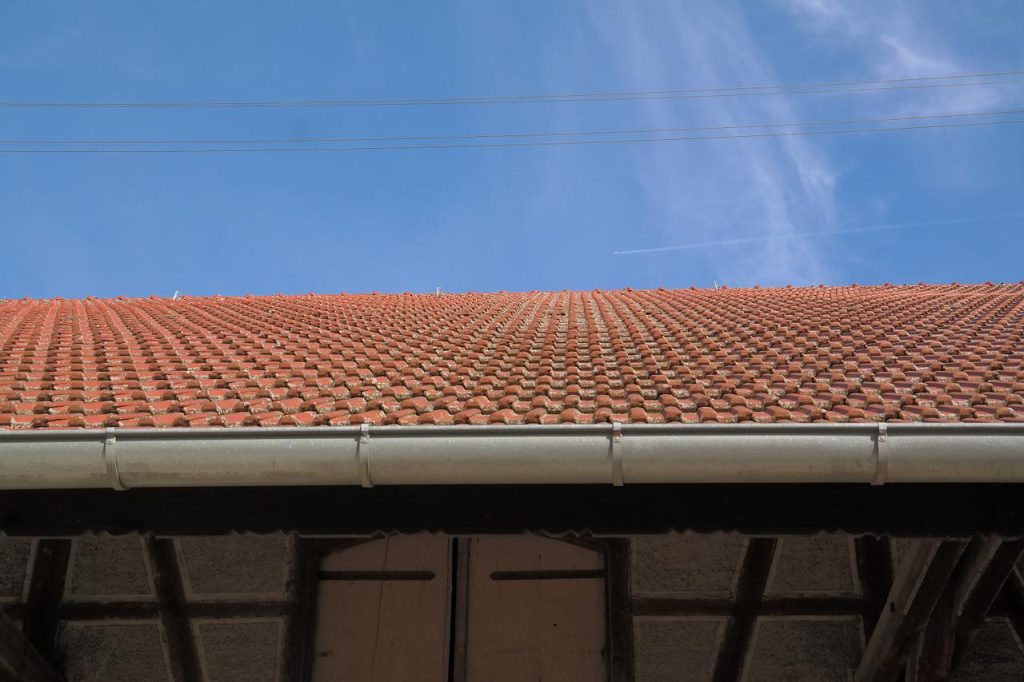 Types of Rain Gutters
There are three (3) types of gutters you should know. Depending on your house's design, you must choose a gutter type that will best suit its overall design. These gutters are:
K-Style Gutters
These are the most common type that you'll find in modern homes. They feature a unique shape on the front edge that should remember the house's crown molding. K-Style gutters have a flat back that ensures water won't run down your walls. 
Half-Round Gutter
Older-style homes use half-round gutters. These have a pipe shape, with its top half open so the water can pass through. Half-Round Gutters are also less likely to rust and less likely to form a clog. They are also much heavier than most aluminum gutters, needing additional hardware for maintenance.
Box Style Gutters
These oversized gutters are the most popular type that you'll find in houses. While they're most often seen in industrial or commercial buildings, you'll find them in modern houses as well. Box Style Gutters can handle large amounts of water.
Installing the right type of gutters to your structures helps with protecting your home from water damage in the long run. A seamless gutter system also ensures you won't need to make any replacements soon. 
Sources:
Dale, T., & Vila, B. (2013, July 9). Gutters 101. Bob Vila. https://www.bobvila.com/articles/530-gutter-basics/

April 24. (2020, April 24). Key Factors to Consider When Choosing the Right Gutters. GutterMaid. https://guttermaid.com/key-factors-to-consider-when-choosing-the-right-gutters/

Rain Gutters: Why are They Important? (2016, March 21). Garlock-French Roofing. https://garlock-french.com/gutters/rain-gutters-why-are-they-important/

What Types of Gutters Are There? (2020, April 22). My Gutter Pro. https://mygutterpro.com/types-of-gutters/#:~:text=There%20are%203%20main%20styles