From the architectural interest in details to the abundance of natural light they allow, there are many good reasons to spend money on skylights. 
Skylights are some of the most energy-efficient types of windows you can get. There's also a wide range of choices to satisfy different budgets and lifestyles.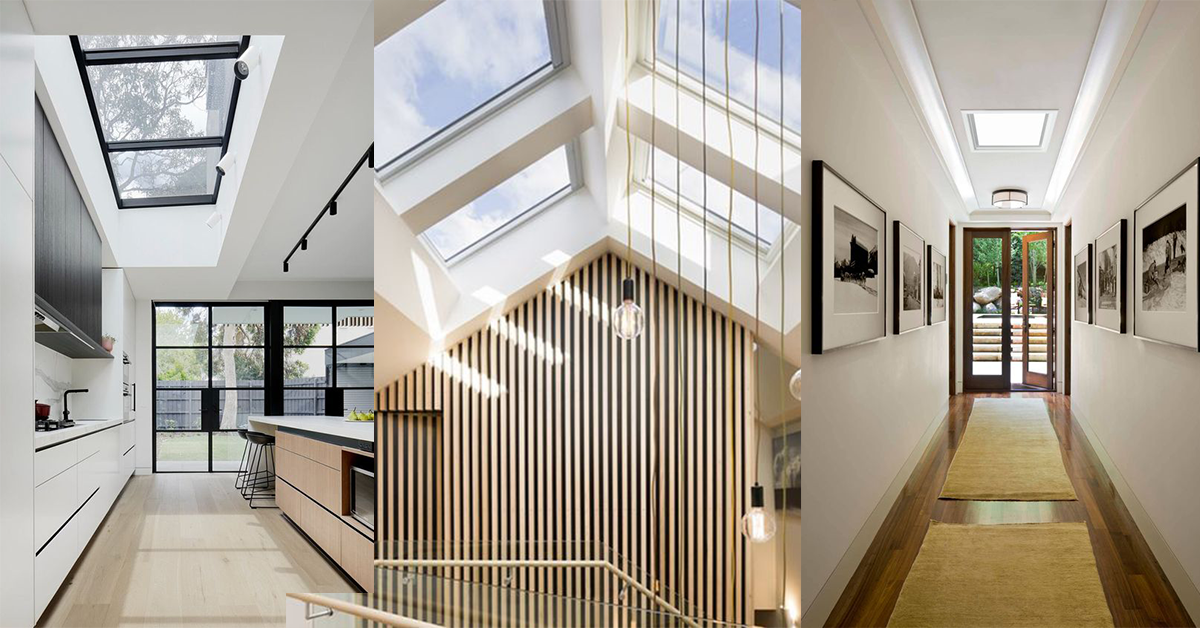 Skylights may save you a lot of money on your energy bills if properly installed. To get these benefits, you must carefully select and install your skylights.
Here are four things you need to know about skylights and energy conservation. 
1. Skylights minimize the need for artificial lighting.
Skylights bring natural light into your home, lessening the need for artificial lighting. Skylights with the proper flashing can also help keep your home cooler or heat it more naturally. Get one that is energy efficient; look for the energy star label on the packaging.
RELATED: 5 Overlooked Ways You Can Try in Cutting Your Electricity Bill
2. Artificial light gives off more heat.
Using artificial light in the summer can increase your AC's work, resulting in higher electricity costs. Let in natural light while limiting the amount of heat entering your home with tinted glass skylights. During the hotter summer months, the faint tint absorbs solar heat, lowering heating and cooling expenses.
3. Skylights make small spaces look larger. 
You bring in a lot of natural light with skylights, making your home appear more spacious than it actually is.
4. Right size for the right spot.
There is no universally perfect skylight. Choosing the right type and location of skylight for your home can help maximize its contribution to your home's natural light and ventilation. Here are some areas to consider when choosing a skylight for your space.
Size. The physical size of the skylight significantly affects the illumination level and temperature of the space below. In rooms with many windows, the skylight should never be over 5% of the entire floor area, and in rooms with few windows, it should never be over 15% of the entire floor area.
Position. It's essential to consider the location of the skylight if you want to maximize daylight and energy efficiency. Skylights on a north-facing roof provide consistent but cool illumination, but those on an east-facing roof provide the most light and solar heat gain in the morning. In the cold weather, south-facing skylights provide the most passive solar heat gain, but in the summer, they typically allow undesirable heat gain. Finally, west-facing skylights allow for heat gain and afternoon sunlight.
Slope. Angled skylights can help keep the heat out in the summer. The sharper the angle of your skylight, the better it is in preventing solar heat gain inside your home. In the summer, a low sloped or flat skylight captures more sunshine and heat, making the space more uncomfortable. Add 5 to 15 degrees to your home's geographical latitude to find the best skylight angle.
RELATED: 7 Stylish and Practical Ways to Reuse Wood for Your Next DIY Project
Skylight Design Ideas
With skylights, there are a wide range of options to fit any budget, lifestyle, or aesthetic taste. Here are some examples of what we'll be looking at.
1. Pitched Skylight
A pyramid skylight, like the one seen above, has a far more striking design than a flat-roof option or one without grids. They are customizable to meet your specific pitch and slope requirements and are often put on a curb on the roof.
2. Modern Skylight
Floor-to-ceiling windows truly illuminate the space, as well as windows and steel and glass doors. The interiors' sleek and minimalist design also draws attention to the lovely greenery outside.
3. Fixed Skylight
A skylight at the meeting point of a vaulted ceiling highlights the space's symmetry while also emphasizing height and reducing the scale down.
4. Hallway Skylight
This hallway skylight captures the wonderful radiance it can provide. The home's industrial bones, combined with the ethereal sunlight streaming in, give this space a gallery-like vibe.
RELATED: 5 Latest Innovations in Construction Materials that Will Transform the Industry's Future
Learn about the different skylights, as well as the best methods to use them and how to decorate around them. Then, weigh your options to see which one makes the most sense in your own area, both realistically and aesthetically. From top to bottom, here's to brighter, more stylish interiors.
Photos are from Pinterest
Subscribe now to see more content like this in the future!