In a small living room, tiny indoor room ideas guarantee that no space is wasted. There are a plethora of clever solutions to make your small living room feel larger than it is, ranging from intelligent furniture placement to brilliant paint techniques to clever curtain trickery.
Ideas for a Small Living Room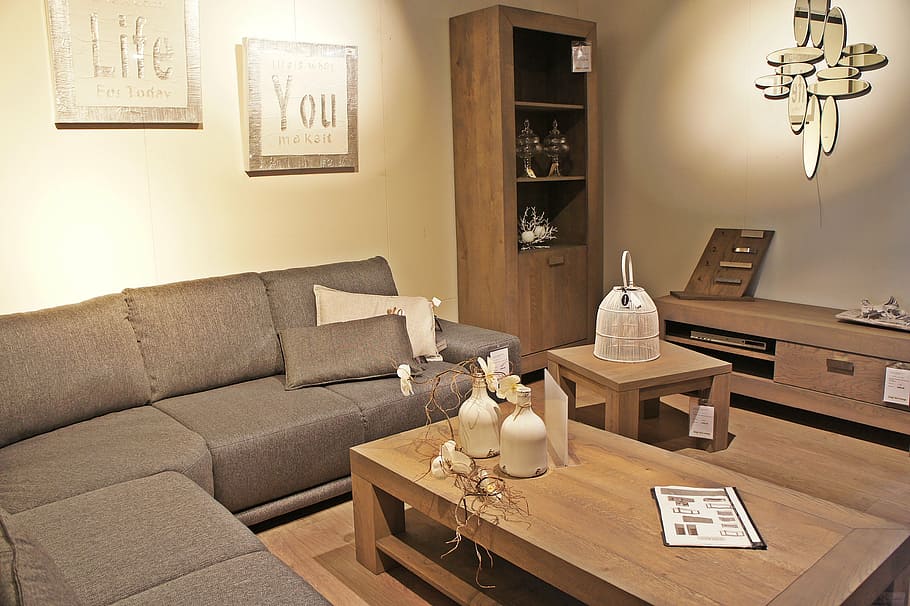 Photo Courtesy: pxfuel
Seating with legs will allow more of the floor to be visible, making the room appear larger. Many classic-style sofas and armchairs are completed with lovely turned wooden legs, so this approach works nicely in any living area.
Make Use of Different Furnishings
If you have a small living room, the last thing you want to do is cram in too much furniture. Instead, choose a sofa that is proportional to the size of the room, and use stools if you still need more seating. They'll take up a lot less space than huge armchairs, and they'll be much easier to move around – or use as footrests.
Paint Walls in Light Colors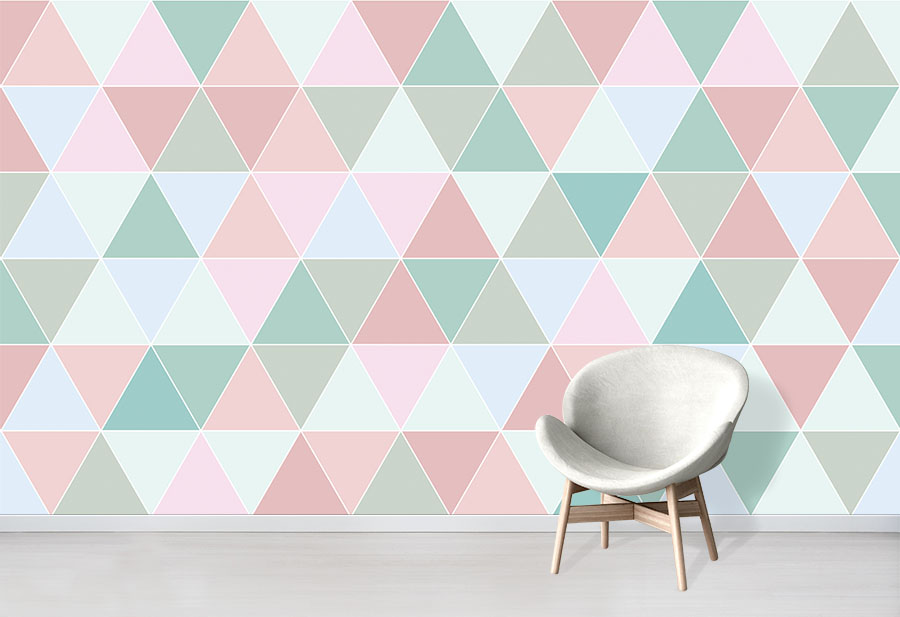 Photo Courtesy: WallpaperKiss
Dark colors are really popular right now, but they can be challenging to work within tiny spaces. Stick to lighter tones like white, cream, and grey to keep your room plan light, airy, and open. This is especially beneficial in tiny areas with limited natural light sources.
Make the Most of Natural Light
Keep window treatment options basic to maximize natural light in the room. Shutters are a great alternative to curtains since they provide privacy and light control while taking up very little space. If you must have curtains, keep them light and ensure that they can be brushed away from the window to allow light in, or opt for Roman or roller blinds instead.
Install Smart Lighting
To conserve space on the floor, use lights that can be affixed to the walls or hung from above. Swing-arm sconces also free up floor space while adding depth to the walls, which is great for tiny living spaces.
How to Make a Barn Door
The term "tiny" takes on a whole new meaning in city apartment living.
Tip #1: Use a sliding barn door to separate an alcove bedroom from an adjoining living room to provide privacy and create designated places for different activities (it's a reasonably simple DIY project with many cool, affordable alternatives).
Tip #2: a smaller sofa is preferable to a large one that takes up the entire space, and one armchair is preferable to two if you want to keep a walkway clear—plus, asymmetry is elegant.
Replace a Sofa with Club Chairs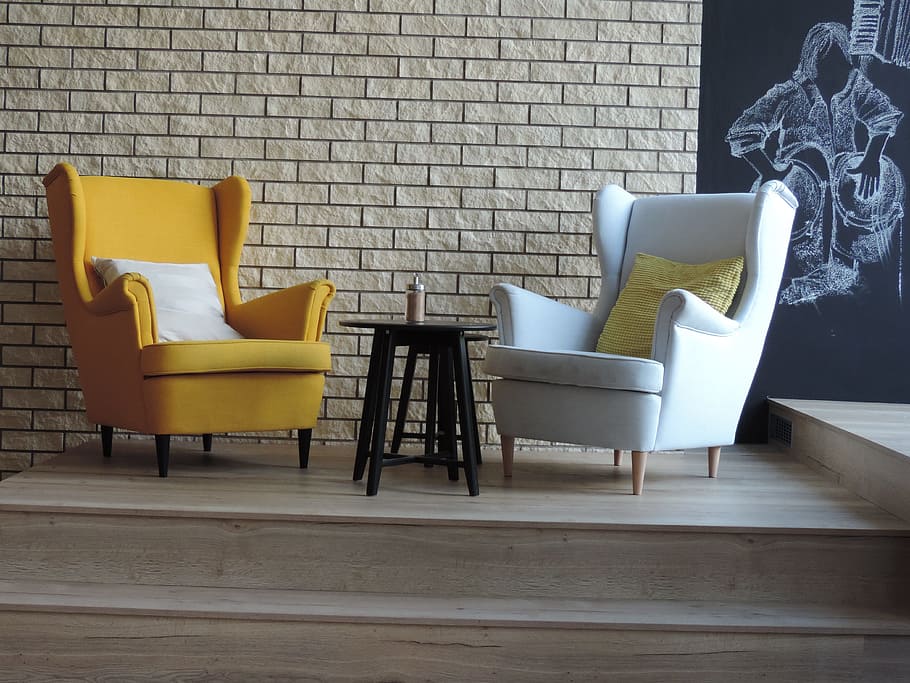 Photo Courtesy: Pixafuel
If you don't have enough room for both a sofa and club chairs, opt for two comfortable armchairs instead. Angle them towards the fireplace if there is one to encourage cozy hangouts and discussion while also attracting attention to it.
Select a Large Rug
Choosing a larger rug, especially one with a strong design, is a method for making a room feel more spacious. The large size, unlike smaller carpets, does not visually break up the floor. This can also serve as an anchor for the area, providing a solid foundation upon which to build the rest of the room.
Coffee Tables in Layers
So, while a set of nesting tables would be too little for your space, an extremely massive and unwieldy coffee table is also out. For a sleek Scandinavian look, layer two streamlined coffee tables.
Make Use of Your Odd Angles
It can be difficult to arrange an oddly shaped living room, but no area is ever too strange for gorgeous décor. A strange wall can be turned into a focal point. Make a salon-style gallery wall out of the vertical space surrounding your bedroom door. Are you stumped as to where to put the sofa? In an irregularly shaped space, wallpaper with a striking pattern might serve as a focal point.
That Boring Box-Shaped Space Can Be Transformed
If your living room lacks architectural character, it's simple to add an economical and one-of-a-kind touch without spending a lot of money. Create a feature wall that converts your area into an eye-catching focal point to show off your particular flair.
Vertical Stripes Raise the Ceiling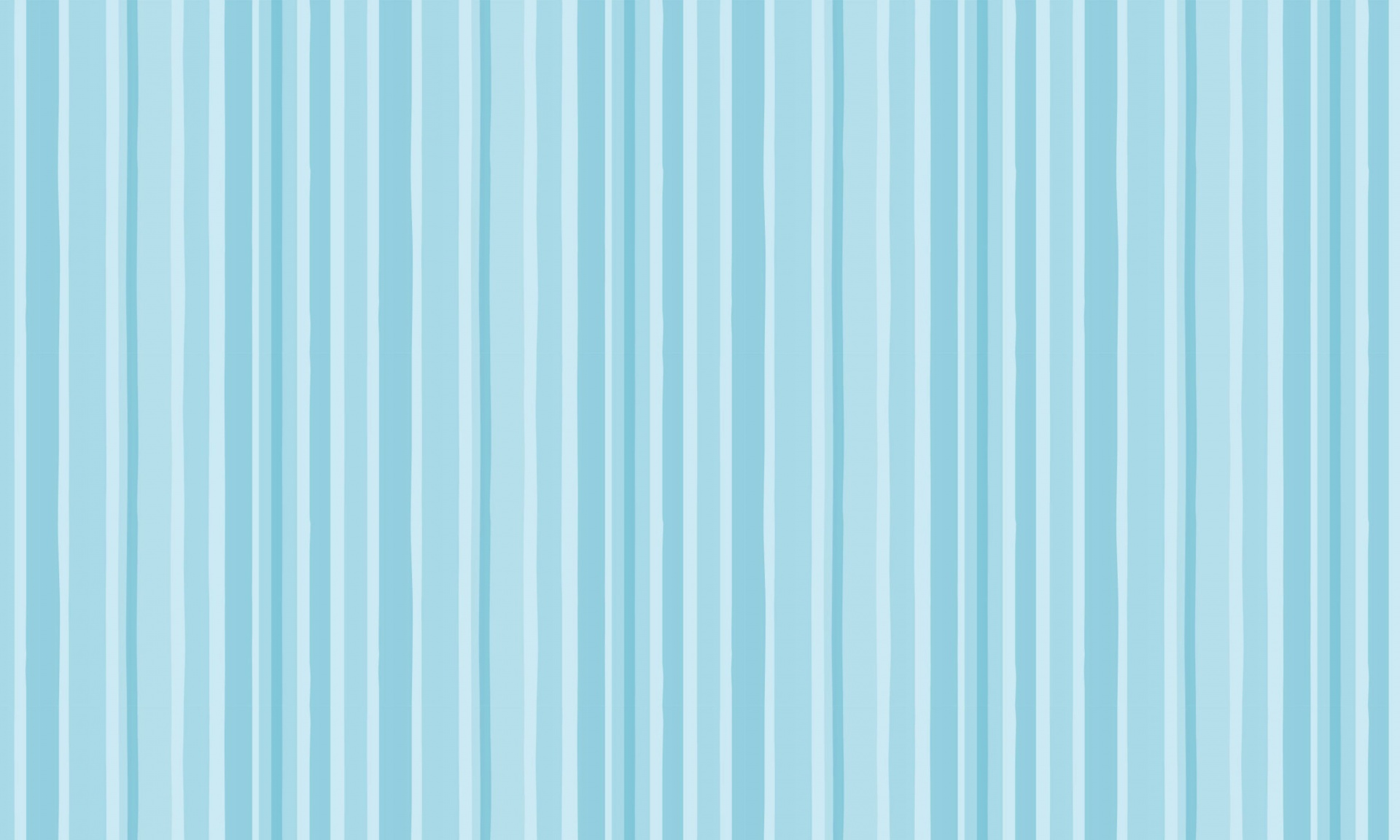 Photo Courtesy: Public Domain Pictures
Consider using walls that make ceilings appear higher if your low ceiling is limiting your style. The delicate vertical stripes in this little living room make the low ceiling appear higher.
Keep an Eye on the Space Behind the Sofa
Adding a bookshelf or shelves behind your sofa is a clever and effective method to give your living space more visual interest and storage. Light hues and a large window in your design can help to maximize apparent space.
Make Use of a Contemporary Look
To begin, choose furniture with a low profile and neutral hues. Because you can see more of the floor with leggy objects like the coffee table, you get a sense of space. Add a houseplant or two, as well as a patterned rug, for a splash of color. Fill the enormous empty area over your sofa with a bold print or an oversized mirror.
CITATIONS:
"Check out These 17 Tips for Decorating a Small Living Room." The Spruce, www.thespruce.com/small-living-room-ideas-4129044.
Hadley Mendelsohn. "16 Styling Tricks That Make a Small Living Room Seem Larger." House Beautiful, House Beautiful, 16 Nov. 2017, www.housebeautiful.com/room-decorating/living-family-rooms/g2310/small-living-room-decorating-ideas/.
Kelly, Tamara. "Small Living Room Ideas – How to Decorate Compact Sitting Room and Snugs." Ideal Home, 2 Feb. 2021, www.idealhome.co.uk/living-room/living-room-ideas/small-living-room-ideas-87905.