Love is strange. It makes people do unconventional things out of passion. For the affluent, what better way to show their devotion than by having a structure built in their name? Of course, not everyone has the privilege of erecting a building in the name of love, but the people listed below did it for such reasons.
While the purpose of each structure varies between love and lust, they still stood the test of time and became known to the public for its rich history and era-marked designs.
Taj Majal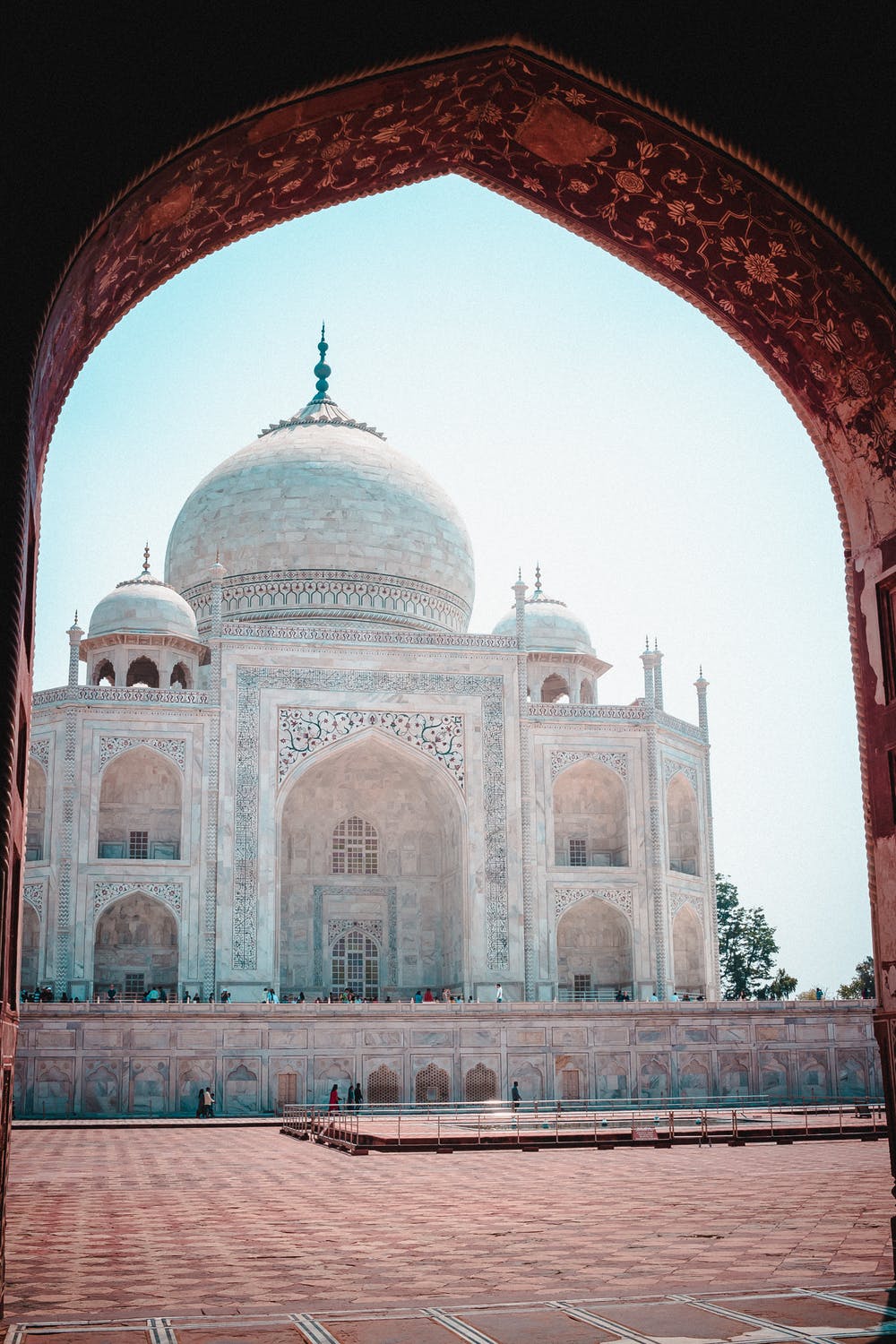 The Taj Mahal
Perhaps one of the most recognizable buildings in the world, the Taj Mahal is a massive mausoleum that is considered to be one of the best examples of Mughal architecture. The holy structure can be found in the city of Agra, India. It was designated as a World Heritage Site by UNESCO in 1983, and the history behind it tells a bittersweet story of family, love, and loss. Before its construction, Prince Khurrum, better known as Shah Jahan, lost the love of his life as she gave birth to her 14th child. This event took a toll on his well-being, to the point where the combined efforts of his friends and family could not upturn his dreary visage. Thankfully, none of them gave up on the prince, and his depression ended after his eldest daughter, Jahanara Sahib, succeeded in getting him back on his feet. He then commissioned the creation of the Taj Mahal, where his beloved Mumtaz Mahal would be buried.
The Taj Mahal revels in its beauty and architectural design, but for those who know its origins, it is an embodiment of Shah Jahan's familial love and devotion.
The Ruins, Talisay, Negros Occidental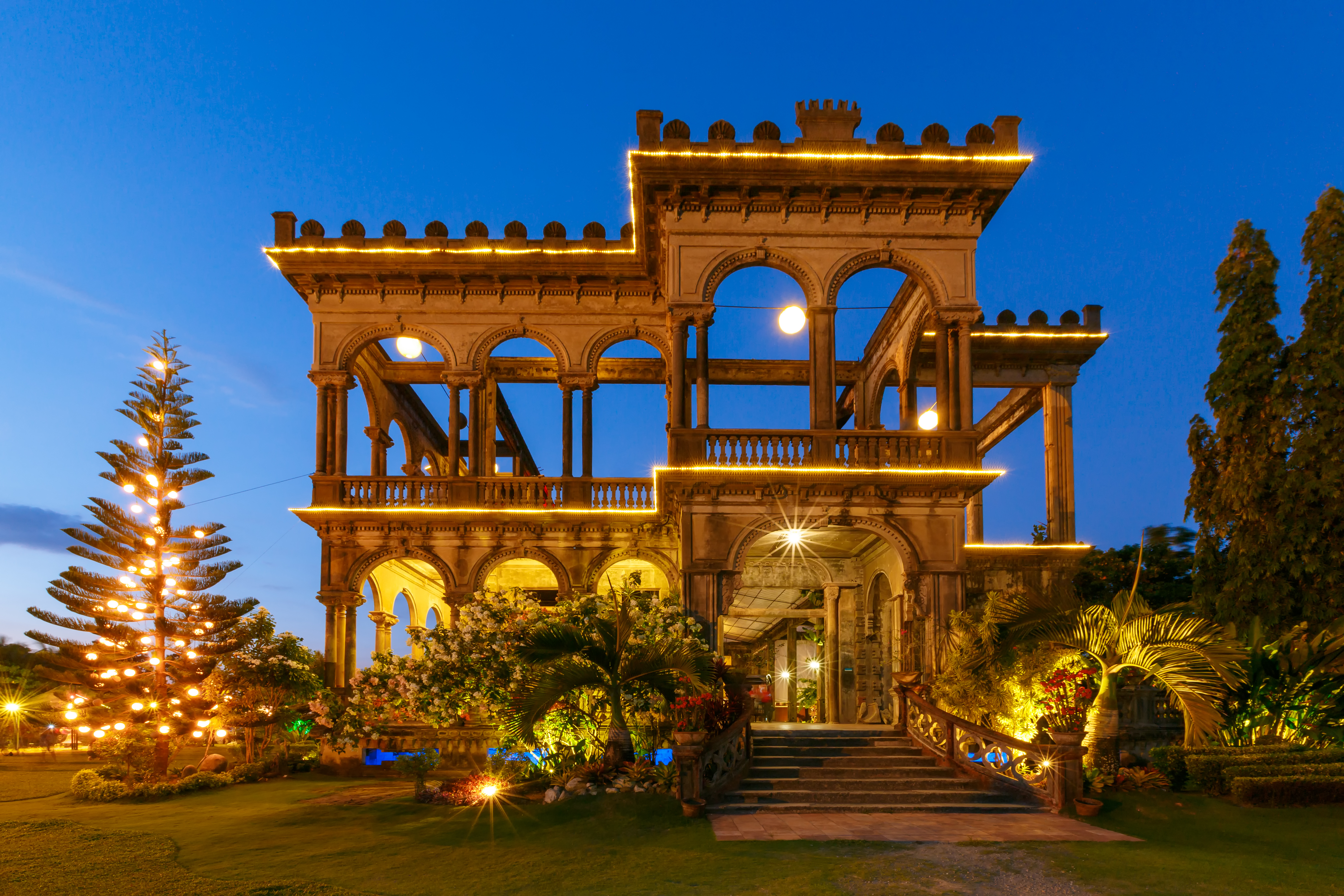 The Ruins
Sometimes known as the Taj Mahal of the Philippines, the Ruins of the Talisay Mansion was an ancestral estate that belonged to Don Mariano Lacson and his wife, Maria Braga Lacson. Design-wise, the house had an Italian-style architecture and is considered as a cultural heritage property. As its other name suggests, its origins were similar to the circumstances that brought about the construction of the Taj Mahal. Maria Lacson died giving birth to her 11th child, and grieving husband had the mansion built in her honor. Romantic as its beginnings were, it would soon fall into disarray during the second world war. Filipino soldiers set the house on fire as a tactical decision—they did not want it to be used by the Japanese soldiers. Though the house burned for days, it did not go down in flames like they wanted. After the war, the house was reclaimed by the family and was eventually converted into a museum/tourist attraction.
Petit Trianon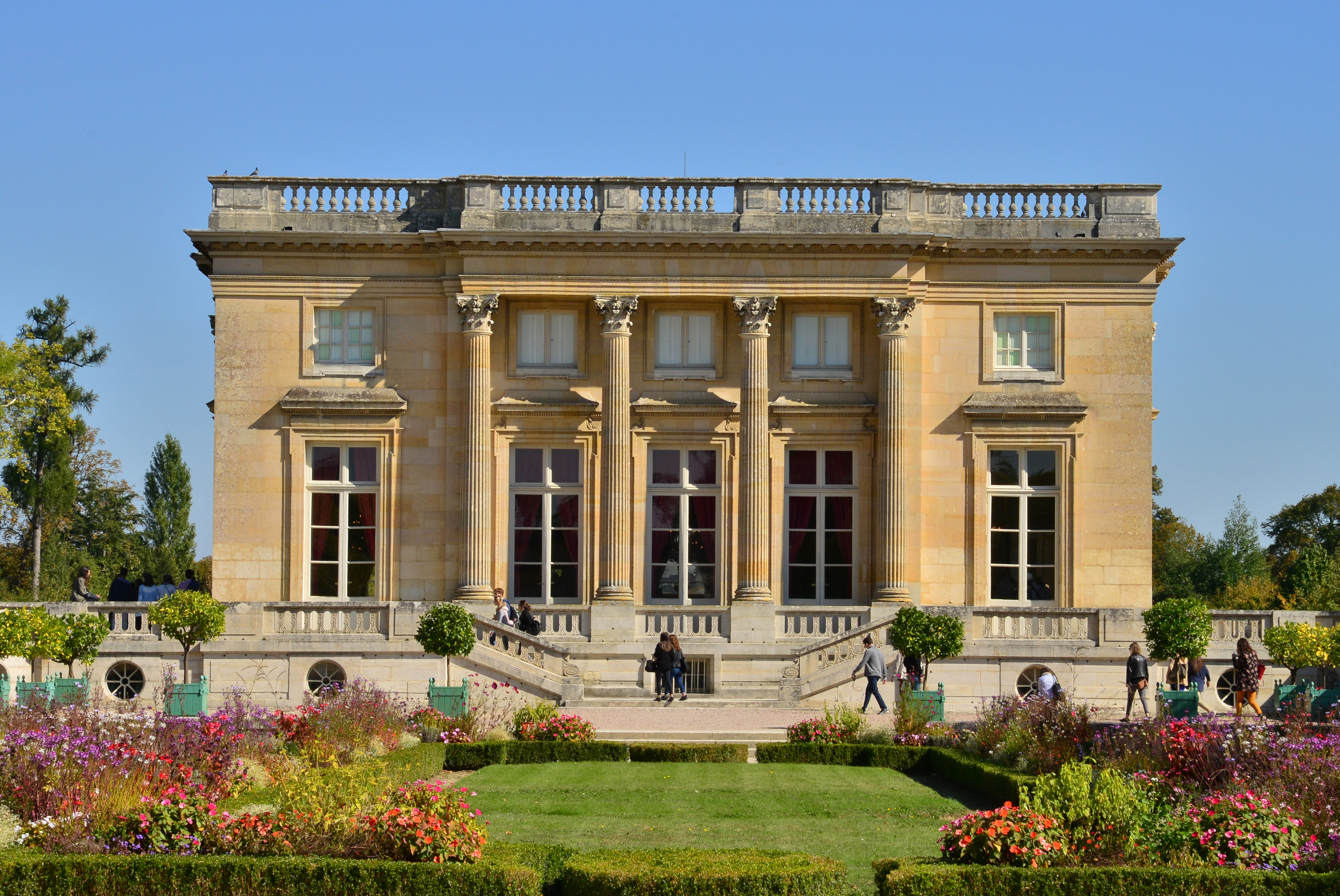 Le Petit Trianon
The Petit Trianon is a residential palace that was commissioned by France's beloved monarch, King Louis XV. His purpose was to gift it to his mistress, Madame de Pompadour, who died several years before its completion. After the king's death, ownership of the palace went to his son, King Louis XVI, who then gifted it to his wife, Marie-Antoinette. With this act began its rise to infamy for being the queen's last bastion of privacy. Rumors circulated amongst the masses on what scandalous things were happening in the Petit Trianon, though it was reported that Marie-Antoinette only treated estate as an escape from the court and her husband, and she would spend her years decorating it and hosting small get-togethers with her close friends. After her death and the French Revolution, the Petit Trianon fell into the hands of the New Republic, who declared it a national property. In 1867, it was converted into a museum, dedicated to the memory of the infamous queen.
As for its design, the Petit Trianon was built in a Neoclassical style of architecture. This style was known to have become popular in Europe at the time of its construction. Its interior was admired by many for its beauty, and in its entirety, it was preserved for its historical significance.
Mirabell Palace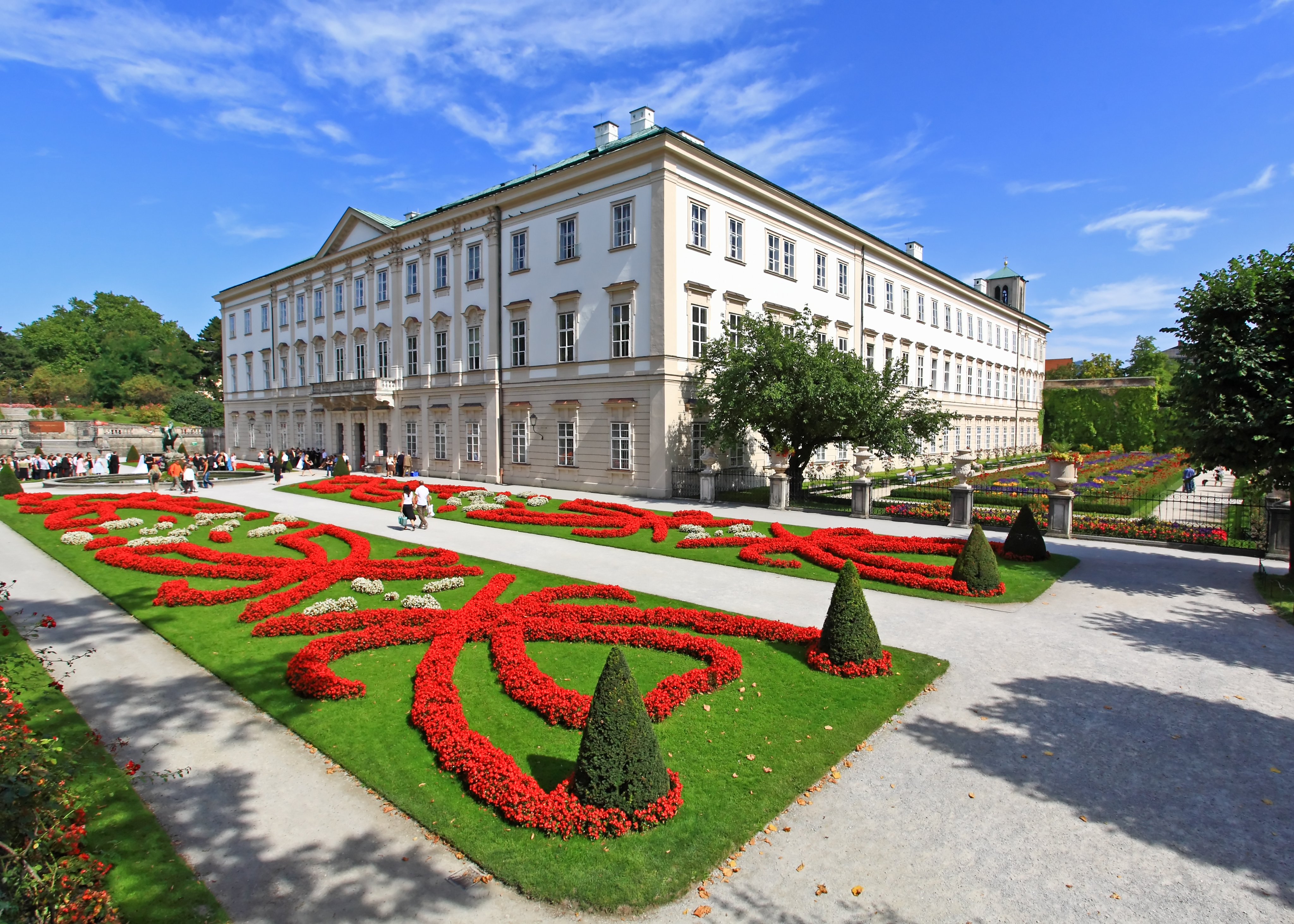 The Mirabel Palace
In fiction and real life, the Mirabell Palace housed numerous stories of romance and intrigue. Besides being a sought-after venue for grand weddings, the palace is also popular with music enthusiasts via its connection to the 1965 drama, The Sound of Music, as well as its frequent concerts. Prince-Archbishop Wolf Dietrich von Raitenau commissioned the palace (formerly named Altenau Castle) as a way to impress his secret love, Salome Alt. Their illicit relationship lasted over a decade and ended with the prince's arrest and subsequent death. Ownership went to his nephew and successor, Markus Sittikus, and renamed the place into Mirabell Palace as an attempt to tone down the implications of its origins.
Today, the structure is listed as a cultural heritage monument and continues to be one of Austria's most visited locations.
Swallow's Nest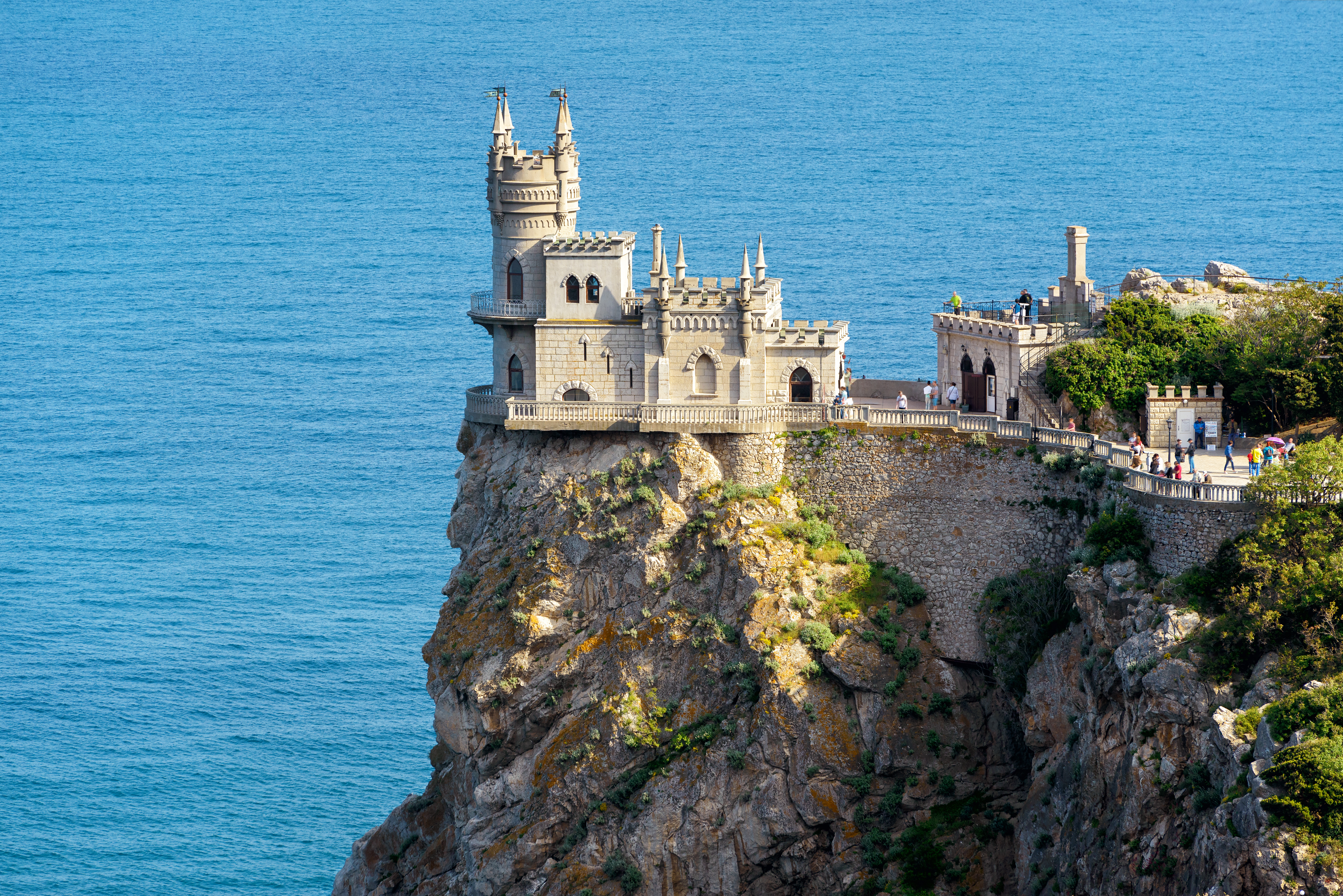 Lastochkino Gnezdo
The Swallow's Nest Castle in the Aj-Todor Peninsula harbors a mysterious past that is shrouded in rumors and anonymity. The most famous story involves a former Russian general who was awarded a plot of land by the sea for his bravery. He built a neo gothic-style castle on top of its cliff and named it the "Castle of Love". No one knows for certain why he named it as such, though there were two popular tales that tell of its creator's love—one for a woman he met and another for the beauty of Crimea. Neither stories were proven to be its true origins. The castle was built in the 1870s and went through the trials of time, war, and natural disasters. One notable earthquake in 1927 destroyed a part of the building, which led to intense maintenance efforts that saw it be fitted with concrete reinforcements and anti-seismic belts.
Today it enjoys the company of local residents and tourists who flock to visit its majestic and peculiar appearance.
Yes, love is a beautiful thing, and it would indeed be flattering to have a building made in your honor. But if you truly want to show your love to someone, just be someone they can depend on at their lowest point. Be like a house— something they would want to live with for the rest of their lives.