Sustainability, in recent years, has slowly become an important part of the real estate industry. Not only because there is a demand for change in how infrastructure is done but also because more developers and buyers are dedicated to finding ways to move towards greener living.
There are many applications of sustainable development from the use of environment-friendly building practices to meeting certain sustainable criteria to upgrading to energy-efficient appliances. Considering the environment is the core factor in sustainable real estate and the framework of its design.
In this article, we'll be discussing what you need to know about the sustainable real estate industry and why you need to consider its importance to communities and to the planet.
What is Sustainable Real Estate?
Sustainable real estate encompasses commercial and residential real estate properties that are designed, built, and operated in a manner that minimizes its environmental impact. The growing trend of sustainability in the real estate sector has been driven by a number of facts that include the increase in global awareness to protect the environment, stricter government regulations, and the need to save on operating costs.
Sustainable real estate can be achieved in many ways including the use of green building materials, having a regular maintenance schedule, using energy-efficient home appliances, and investing in a renewable energy system (e.g. wind, hybrid, solar).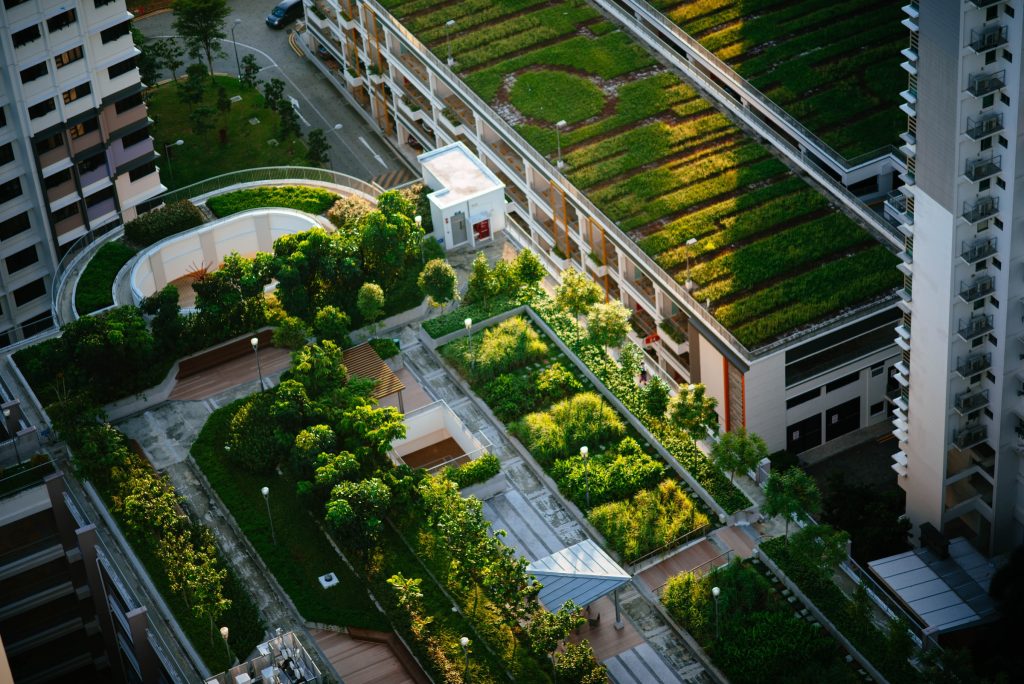 At present, the real estate industry is working towards sustainability because low-carbon buildings and houses prove to have lower operating costs, higher occupancy rates, and improved resale value. Not only does it benefit the tenants, buyers, real estate agents, and developers but it also helps save the planet.
Advantages of Sustainable Real Estate
As the sustainable real estate trend becomes more popular among developers, tenants, and agents in the Philippines, there are a couple of considerations to look at with regards to the life cycle of the project; this includes the planning to construction and the operation to maintenance.
If you're a business or a real estate agent looking to market a green home, here are a couple of benefits that you might want to highlight:
Greater Community Resilience – Sustainable homes and buildings can withstand the impacts of climate change. They also contribute to preserving natural resources, protecting the local wildlife and bodies of water, and local revenue. Further, it also promotes the reduced risk of damages and allows for new green jobs.
Lower Operational Costs – Green and sustainable buildings are designed to use resources for efficiently and to converse them. Thus, this would lower the operational costs from healing, cooling, and operating the building in its entirety.
Improved Resale Value – Homes and buildings that are up to par with current sustainability performance standards (which include up-to-date infrastructure and equipment) have a higher resale value.
Lower Carbon Footprint – Investing in sustainable infrastructure also means ensuring the least amount of carbon emissions from the design, construction, procurement, and operation of the building. It helps to lessen the negative impact on the environment and the community once complete.
Healthier Communities – Those who live in sustainable buildings and houses live healthier because of the less intrusive and pollutive building methods, lessened use of toxic materials, less resource-intensive maintenance, and the creation of spaces that promote overall wellness.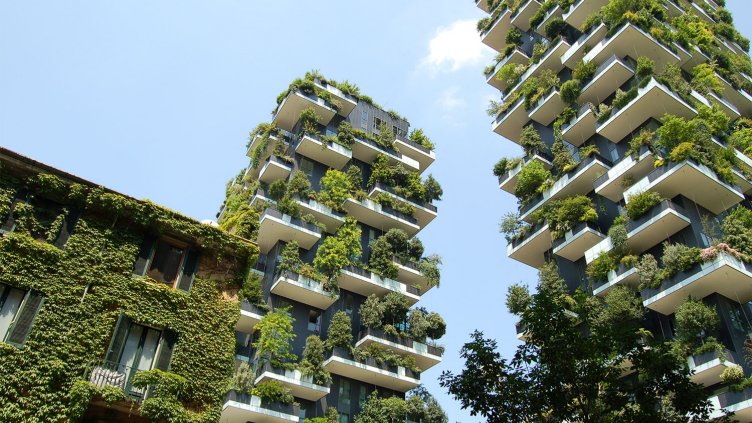 Challenges Faced By Sustainable Real Estate
Despite its many advantages, the sustainable real estate industry has its fair share of unique challenges to face. With that, developers and builders need to be on top of making sure that they standards are met and the necessary paperwork are secured for the building to be constructed and operated.
That said, here are some of the challenges that might be encountered in the sustainable real estate industry:
Lack of Standardization – There are many rating systems and indicators that are used to assess sustainability; there is no one system that is universally used. There are also many certifications systems involved in sustainble real estate which makes it difficult for the developers, agents, and tenants.
Lack of Awareness – While it is a rising trend in the real estate industry, there are still many who require sustainability education and training to grasp the basic concepts and practices which can make abiding by regulations more difficult.
Affordability – Most budget-friendly neighborhoods and developments might not have the means to procure energy-efficient and renewable energy products. As most developments in the Philippines are geared towards being more affordable for buyers, this is a problem because communities are not able to afford green technology.
Why is Sustainability in Real Estate Important?
Challenges aside, sustainability has many advantages from clean airspaces to cleaner sources of water, and the increase of primary resources are just some of them. While most of these appear more to benefit the environment, the country and the communities will benefit from more sustainable developments as well. As more businesses and real estate developers are embracing green infrastructure, they help to promote a healthier way of life for people and a way to help saving the planet.
In summary, the sustainable real estate industry not only benefits the planet but it also ensures that the future generations will have cleaner spaces and healthier ways of living.
At present, there is still a need to further expand the sustainable real estate industry in the Philippines. This would include creating standardized regulations for green infrastructure that would meet international requirements and standards as well as making sure that developments adhere to these regulations. This might also include creating ways that low-income communities can start living in sustainable matters without having to break the bank.
Many businesses and developers are currently invested in bringing greener communities to not only serve the people but to also serve the environment and the planet. Only time will tell whether these efforts will truly help  the country to further enhance the sustainable real estate industry.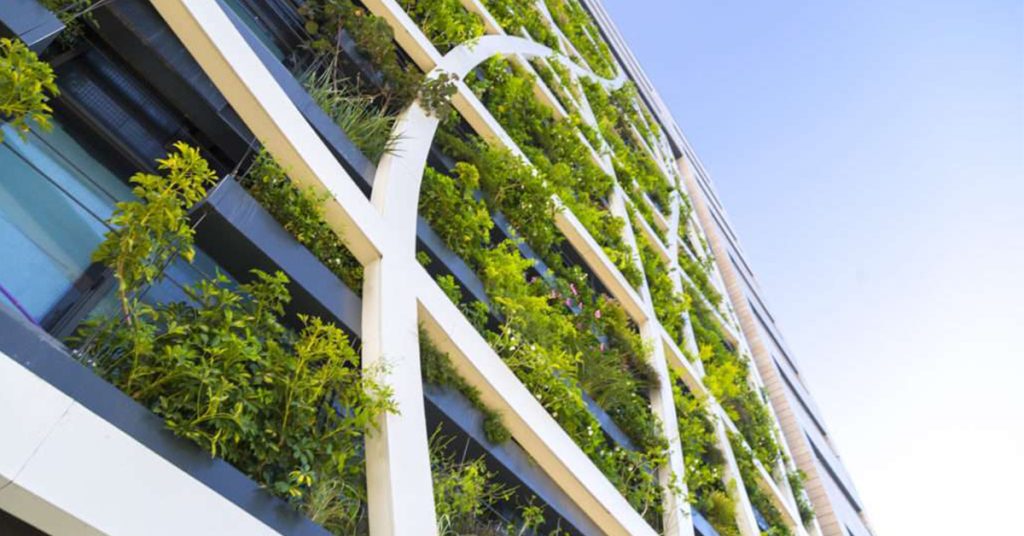 Do you want to see more content like this in the future? Subscribe to Pinoy Builders for FREE today and stay in the loop for the latest news and updates on the Philippine construction industry.
Sources:
Babida, C. D. (2022, March 30). Why Sustainability Is Important In Real Estate. Luxury Homes for Sale in the Philippines | Brittany Corporation. https://www.brittany.com.ph/blogs/sustainability-important-real-estate/
Sustainable Development in the Philippines | Ayala Land, Inc. (n.d.). Ayalaland.com.ph. https://www.ayalaland.com.ph/sustainability/
Sustainability, renewable energy, and the impact on real estate. (2022, August 27). Manila Bulletin. https://mb.com.ph/2022/08/27/sustainability-renewable-energy-and-the-impact-on-real-estate/
A closer look into real estate sustainability in the Philippines. (2021, November 10). Www.jll.com.ph. https://www.jll.com.ph/en/trends-and-insights/research/a-closer-look-into-real-estate-sustainability-in-the-philippines
Esajian, J. (2022, April 6). A Guide To Sustainable Real Estate Development. FortuneBuilders. https://www.fortunebuilders.com/sustainable-real-estate-development/
Sustainable investment in real estate. (2021, March 19). Rics.org. https://www.rics.org/asean/wbef/megatrends/natural-environment/sustainable-investment-in-real-estate/
Long, S. (2022, October 19). Sustainable Real Estate: Trends and Trajectories. Green Business Bureau. https://greenbusinessbureau.com/industries/real-estate/sustainable-real-estate-trends-and-trajectories/
Yip, W. (2022, March 3). Sustainability in the Real Estate Industry: How can you create more positive impact? Sustainlab.co. https://sustainlab.co/blog/sustainability-in-the-real-estate-industry-how-can-you-create-more-positive-impact