Waterproofing is essential to make sure that buildings and homes have less risk of water damage. Water damage can be costly to fix that's why it's ideal to be able to stop it from happening at the earliest stage possible. Waterproofing comes with a lot of benefits and if it's done right, it could make homes and buildings last longer and it'll also increase their value in the long run.
There are many ways that you can waterproof a building or a home. However, there are some innovations that can help lessen the burden of repairs in the long run. In this article, we'll be looking at the latest tech in waterproofing that will keep structures safe and dry.
READ MORE: 5 Benefits of Waterproofing Exterior Walls
5 Latest Innovations in Waterproofing
There are many ways in which you can waterproof your building project or home. There are more traditional methods and methods that not only help to make your home or building waterproof but also add to its strength as well.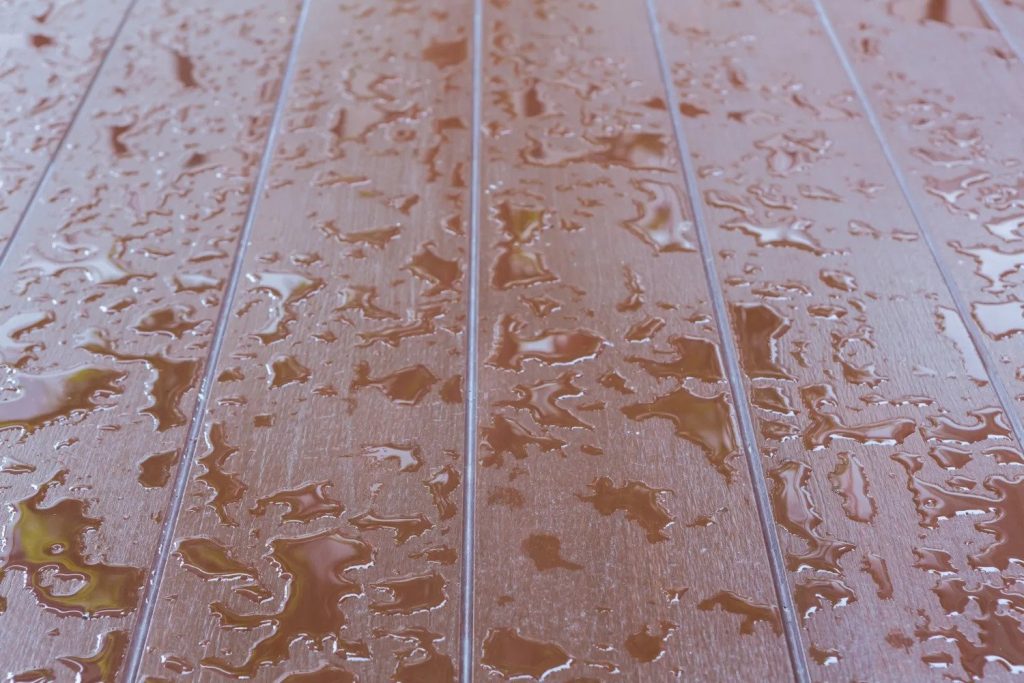 That said, here are 5 of the latest innovations in waterproofing that you might want to check out for your next building or renovation project.
Hygienic Powder Coating
Hygienic Powder coating is a better way of waterproofing because it has economical and environmental benefits. It helps sustain the Earth as it doesn't use solvents and it emits very few volatile organic compounds into the atmosphere. Adding to that, it's also suitable for a wide range of applications that includes but is not limited to hygiene-conscious environments such as clinics, hospitals, public transport terminals, schools, and even homes. Apart from keeping surfaces dry and clean, it also reduces the risk of cross-contamination. 
Torch-On Waterproofing
Torch-On Waterproofing is one of the major advancements in waterproofing technology to date. In this process, a membrane is applied to the surface with a torch and it waterproofs the area. Since this method uses membranes to waterproof surfaces, it's much stronger than traditional materials like asphalt or gravel. Torch-On Waterproofing is mainly used on flat roofing systems but it can also be used on other surfaces as well.
Waterproofing Membranes
Waterproofing membranes come in a sheet or liquid form. The difference between the two is as follows:
Liquid membranes are either sprayed or rolled onto a concrete surface before curing. This then forms a rubbery waterproof coating. 

Sheet membranes are stuck to a concrete surface which creates a barrier to prevent water from getting into finished spaces or into the structural elements of the building. 
Ideally, both can be applied on any concrete surface but it's still best to discuss or consult with a contractor before deciding which one to get for your building project or house. 
Crystalline Waterproofing
Crystalline waterproofing creates a barrier and prevents water movements in concrete; it also reduces water permeability. This method of waterproofing helps to increase the lifespan and durability of the structure while reducing maintenance costs. When Crystalline technology is added or applied to concrete, it will react with water and unhydrated cement to form insoluble crystals that will fill in the cracks and block any possible pathways for water and other contaminants. Any moisture or water that comes into contact with the concrete will initiate crystallization which, in turn, provides waterproofing protection. 
Nanotechnology
Nanotechnology is mainly used in waterproofing as a ceramic coating. It's water and oil repellent that makes it possible to repel dirt, oil, water, and other particles. There are also a few nano-coating products that not only make surfaces waterproof for the years to come but are also anti-corrosive, UV resistance, and temperature resistant. Products like this will definitely help to keep your building projects or homes last longer and increase their value in the long run. 
In all, it's best to discuss with your contractor or project manager to see which waterproofing method is best for your project or home. Some might work better than others depending on the type of building project or the environment where the project is located. It's still essential to consider the factors that might affect waterproofing in the long run before making decisions to waterproof your structures. 
Citations:
Facilitator, C. (2020, March 24). Innovation in Waterproofing Technologies. Constro Facilitator. https://www.constrofacilitator.com/innovation-in-waterproofing-technologies/

Saha, T. (2019, November 27). Latest innovations in waterproofing construction chemicals. Latest Real Estate News, Articles, Property Insights. https://www.99acres.com/articles/what-is-the-latest-in-waterproofing-construction-chemicals.html