While it is not something that should happen normally, toilet leaks are a common issue in households and many homeowners encounter a leak in their bathrooms without knowing that the problem could have been avoided with a few simple steps. Toilet leaks can lead to a puddle of water inside the bathroom and it can lead to significant water damage in your bathroom, especially on the tiling and the floors. Toilet leaks can also waste a lot of water and money, which is why it's necessary for homeowners to make sure that their toilets are safe from water leaks.
While there are many reasons why a toilet might cause a leak, there are a few effective solutions that can prevent leaks from happening. It is important to identify the cause of the leak in ord to fix it properly, but prevention is always better than cure. In this article, we will discuss some foolproof ways any homeowner can consider in order to waterproof their toilets and prevent leaks before they can happen.
Why Is My Toilet Leaking?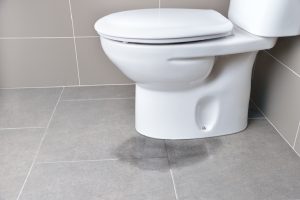 Image from The Plumbette
One of the most common causes of toilet leaks is worn-out parts of the plumbing fixture, possibly due to normal wear and tear that may be accelerated by utilizing cheaper or low-quality parts and accessories. Cracks on the tank, rusting pipes, or broken toilet flappers can cause water to continuously flow and leak into the toilet bowl. In addition to this, a lack of proper caulking application can cause a toilet to leak. 
The Most Effective Tips To Waterproof And Prevent Leaks In Your Toilet At Home
Toilet leaks are common issues in a household, especially as the years go by and the materials can experience wear and tear. While there are ways to fix a leaking toilet, installing a toilet with the best materials and methods is the best way to prevent a toilet from leaking. Below are some of the most effective methods homeowners can follow to waterproof their toilets and prevent leaking.
Hire A Professional To Ensure Proper Plumbing 
The best way to prevent a leak in your toilet is to hire a professional plumber to install the fixture properly. While some people choose to install a toilet by themselves to save more pesos, it will be more cost-effective to hire a plumber to install the toilet to ensure that the fixture is properly installed without cutting corners. 
Ensure That The Plumbing Is Accessible
Another way to ensure that the toilet is free of leaks is to provide easy access to the plumbing system of the toilet. This allows repairs and maintenance to be done easily if some of the toilet parts will need to be replaced or fixed. 
Caulk All Joints and Seams
A must-do for any plumbing fixtures like faucets, bathtubs, drains, and toilets, caulking must be applied on all joins and seems to prevent water leakage. Applying caulk is a very effective method of preventing water from seeping out from the plumbing fixtures and onto the bathroom floor.
Install an Exhaust Fan
To allow constant airflow inside the bathroom, exhaust fans can also be instilled by the homeowner. Exhaust fans allow the air to circulate inside an otherwise closed and constantly moist area to prevent the growth of mold or mildew inside the bathroom and cause damage to the toilet fixtures. 
Waterproofing Your Toilet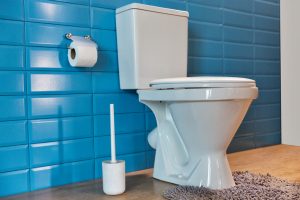 In any functional household, toilets are frequently used. If any part of this plumbing fixture develops an issue, water can leak into the floors of the bathroom, which can cause damage to the bathroom fixtures and cost the homeowner money for repairs. Make sure to have the toilets properly installed in the home to ensure that it is waterproof and that it will not cause leaks inside the home.
References:
Berger Paints. (2022, March 14).

10 Tips To Make Your Bathroom Watertight! – Berger Blog

. Berger Paints. Retrieved August 11, 2023, from https://www.bergerpaints.com/blog/brand-speak/10-tips-to-make-your-bathroom-watertight

https://discovercabrillo.com/what-are-the-most-common-causes-of-a-leaky-toilet/. (n.d.).

What are the Most Common Causes of a Leaky Toilet In Your San Francisco, CA Area Home?

Cabrillo Plumbing, Heating and Cooling. Retrieved August 11, 2023, from https://discovercabrillo.com/what-are-the-most-common-causes-of-a-leaky-toilet/

The Spruce. (2022, July 15).

10 Tips for Waterproofing Your Bathroom

. The Spruce. Retrieved August 11, 2023, from https://www.thespruce.com/tips-for-waterproofing-your-bathroom-4800730